Blind With My Flesh - Judicium
A dark poem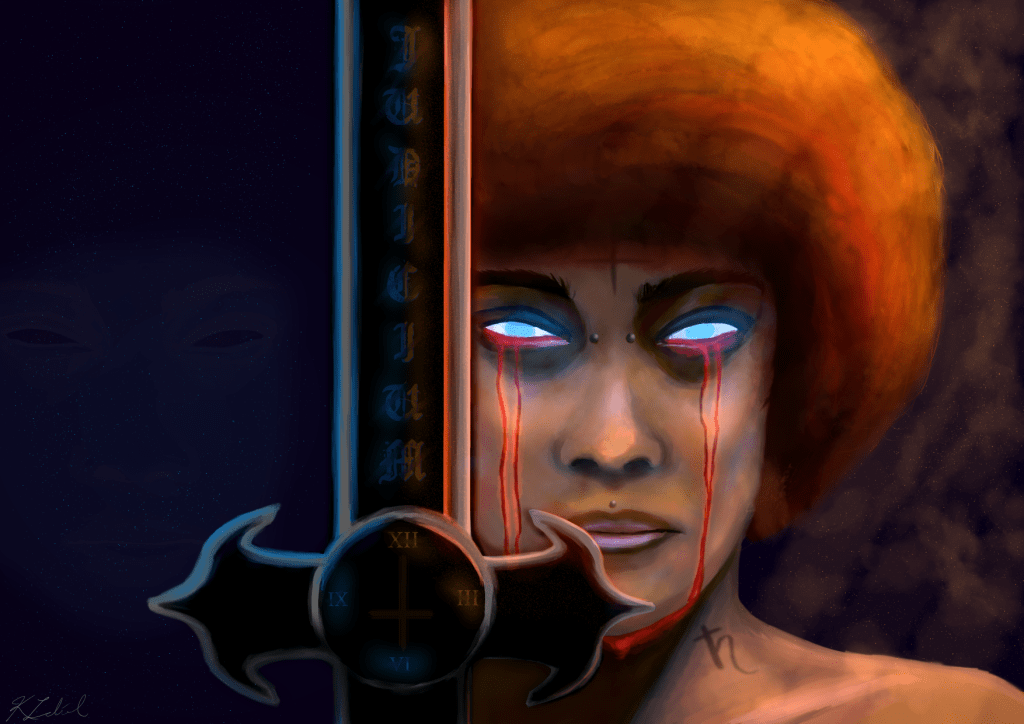 Blind With My Flesh - Judicium by Kris Leliel on DeviantArt and ArtStation
That part of me
was never me.
Damning guilty pleasures.
Praying for my convicted spirit.
Decreeing my flesh
stay separate from my soul.

Pleading for a baptism
dawn after dawn.
Only sacred eyes saw
a Father.
I saw him too,
yet in weakness
rebellion stained my eyes,
twisted ecstasy of mine.
The day I'm tainted most
was when He came
to save the most
submissive spirits.
Judicium ascended,
the holy crossed the threshold
while my flesh and I
stayed and stayed blind.
Saturn's mark
in burning light
challenged the verdict
of Father's Judicium
after eons of
burning blind.
I see that part of me,
damning and praying
over my soul,
was never me.
I, never saved,
was too blind to see
my weakness being
the greatest of me
withstanding Judicium,
never needing saving.