Bewitching Hour
An eerie seduction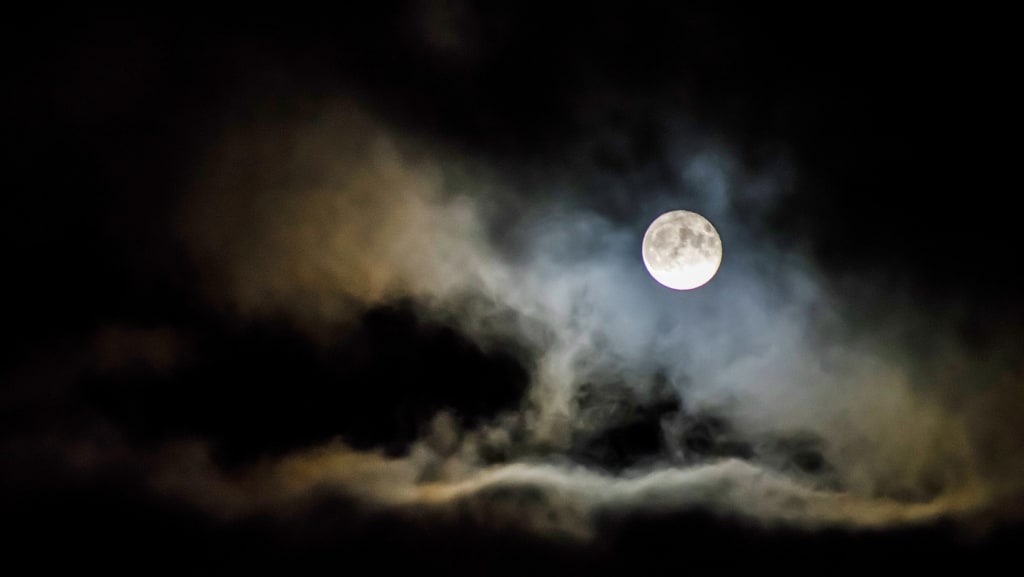 Bewitching Hour
When the clock strikes midnight,
And the world holds its breath,
A magical veil descends upon the earth,
Unleashing the secrets that lie beneath.
In the bewitching hour's embrace,
The shadows dance with eerie grace,
Whispering secrets only they know,
As the moon's soft glow begins to grow.
The stars twinkle with mischievous delight,
Casting their spell upon the night,
They paint the sky with a celestial hue,
Guiding the lost souls drifting through.
The night creatures stir from their slumber,
Awakening to the dark's sweet number,
Owls hoot in a haunting symphony,
While the wind whispers a mysterious melody.
The trees sway in a hypnotic trance,
Their branches reach out in a ghostly dance,
Their leaves rustle with ancient stories,
Of forgotten legends and faded glories.
In this bewitching hour, magic reigns,
Unleashing dreams, desires, and pains,
The veil between worlds grows thin,
As spirits and phantoms begin to spin.
A witch's laughter echoes through the air,
Caressing the hearts of those who dare,
To wander into the enchanted night,
Where time loses its grip, taking flight.
But beware, for the bewitching hour,
Can turn dreams into a haunting power,
It seduces with promises of delight,
Yet hides the darkness lurking out of sight.
So, as the clock strikes twelve, my friend,
Embrace the magic until the end,
For in this bewitching hour's embrace,
You'll find secrets that no one can erase.
About the Creator
I'm a free-spirit, deep thinker and continuous learner. My hope is that my stories will evoke emotion, educate and inspire. Thank you for being apart of my creative journey!
Reader insights
Be the first to share your insights about this piece.
Add your insights