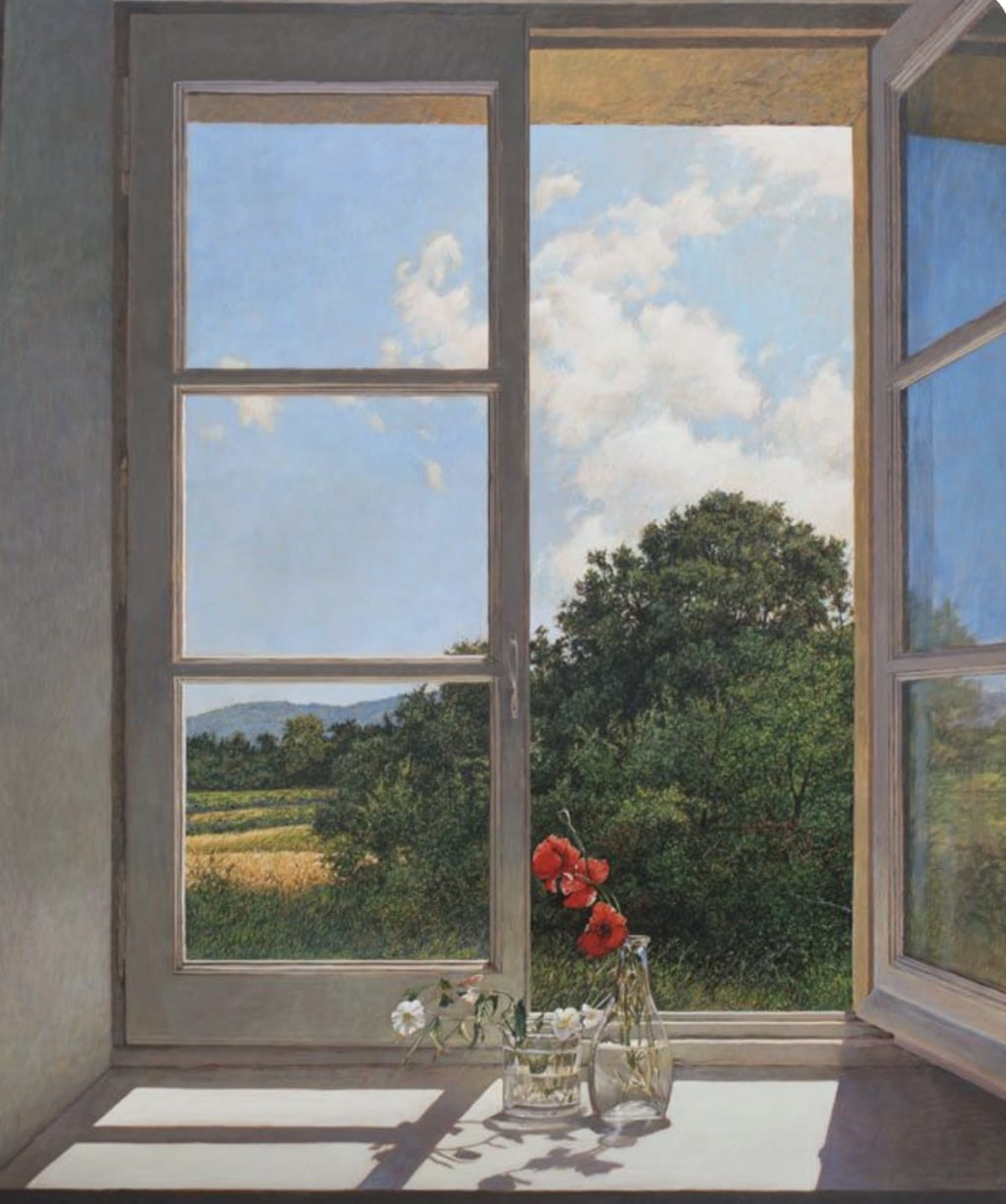 Between the window and its reflection
The blank slate appears; fresh and clean.
*
But down below, things are as it was.
Old and rusted, yet still serene.
*
I look out into the rusty sky
And recognize a light clicking sound.
*
I've heard of this sound before
Pinging off the buildings around.
*
This time, the click turns into a ring
Pleasing like chimes in the wind.
*
I see the old man, shovel in hand
I notice how much his skin has thinned.
*
He twists the lumpy soil into new earth
Sweat dripping from his brow.
*
It reminds me of my grandfather
Who also taught me how.
*
He taught me to be brave
And fight like no other.
*
Now he no longer comes around
Not even for my mother.
*
Because his idea of love
Doesn't include mine.
*
My thoughts are spoiled,
My actions are a crooked spine.
*
But between the window and its reflection
The blank slate still sits.
*
I notice that down below, it isn't as it was
I find newer pieces of change, tiny little bits.
*
The rust can soon be cleared
So long as I free myself of it first.
*
And so, descending the steps to greet the old man
I find the roles have suddenly reversed.
*
My window from up above reflects the sky
The clouds rapidly drifting to the right.
*
The air is sweet with sweat on my face
And I can finally look towards the light.
Reader insights
Be the first to share your insights about this piece.
Add your insights