Balloon Flower Bay
Fantasy Poem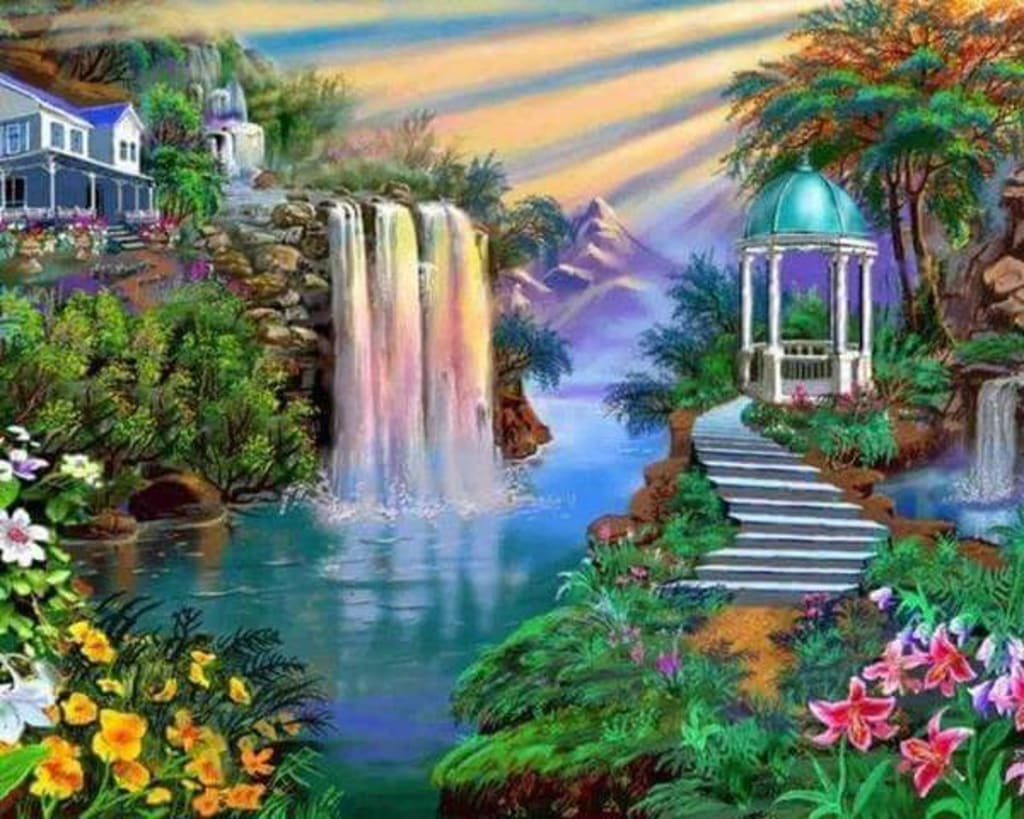 Pink ponies and fuchsia mares
skip on the glitter heliotrope sand
where sandcastle stick on the ground.
Lilac seashells by the seashore
tiny, giant, round and triangular
scattered all around the path.
Thistle vapors and the periwinkle sunbeam
creates the nature's lamp
in the purple pebbly beach.
Flowers continue to harvest
ingest the sunlight and greet the fairies
to live a healthy lengthy life.
Dwarves snooze in the sangria pagoda
beside the orchid shrubs
and smell the aromatized floral odor.
Elves dip in the water
float, bathe and cleanse themselves
and imbibe a glass of grape juice.
A heritage site for all
to treasure and sojourn
before they leave the earth.
A rainbow of colors
a palette of trees and flowers
to paint a picture of the park.
About the Creator
Poetess, visual artist and lifestyle/quiz writer! My pastimes include reading, sleeping, gaming, music, fitness, etc! Be yourselves, be kind and value life! Let's connect and be friends!
My IG accounts: @tdwrites24 & @tdcreates97
Reader insights
Outstanding
Excellent work. Looking forward to reading more!
Add your insights