Athena's Beauty
Please Zeus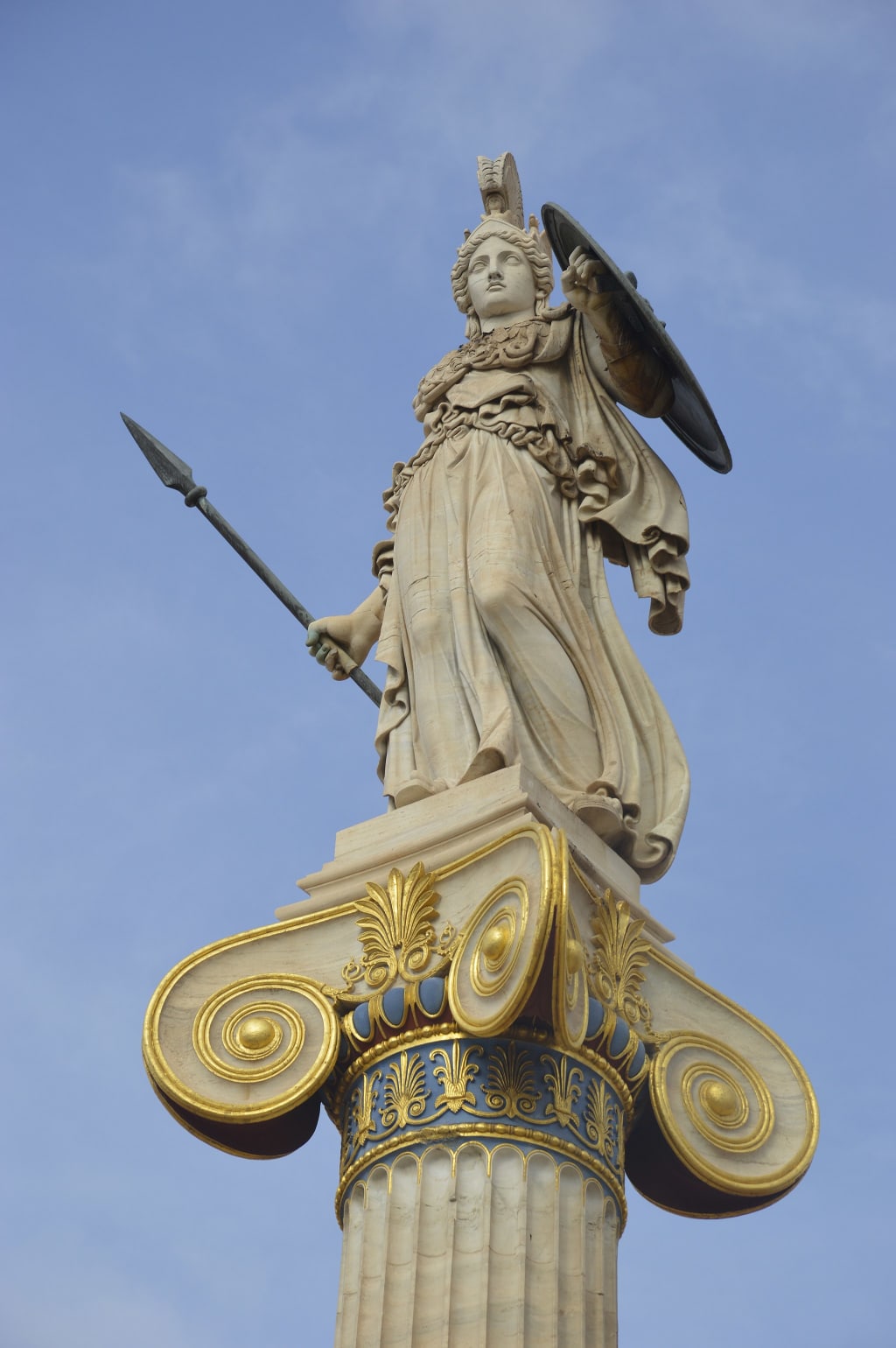 Photo by Maragathou (CC BY-SA 4.0) via Wikimedia Commons
Dearest Athena up there in the blue sky, even at night when you become a sparkling star. I feel your breath within my aching heart, and see you walking on air within my lungs. Your father, dear God, has neglected to return my daily prayers and calls to ask you if you have any heart for this mortal, I, a lowly writer, sometimes considered a lost poet.
You may not need His consent as you soar across the celestial expanse and descend to Earth to rest from all the energy lost but always renewed within forests full of life and love forever flowing, some especially for you. Will you ever entertain a thought of love for me? I will even accept it through your wisdom sword.
What is existence if not pursuing your potential love. What is love if not per-love awaking and dreaming by your side. What is a dream if not a continuation of your waking splendour. What is your grandeur if not words of eternal truth. What are words if not praising your beauty, both inner and visible, and your wisdom of every realm.
I hereby offer you all my effervescence and vitality as I migrate my heart and my soul to follow you anywhere you prefer to repose your godly frame and flesh as I am but a mortal man who always dreamt of the goddess whom you portray and paint with everlasting magnificence. I am yours if ever you deem me worthy of your grace, dearest Athena, my forever love.