Artistry Reimagined
1.24.23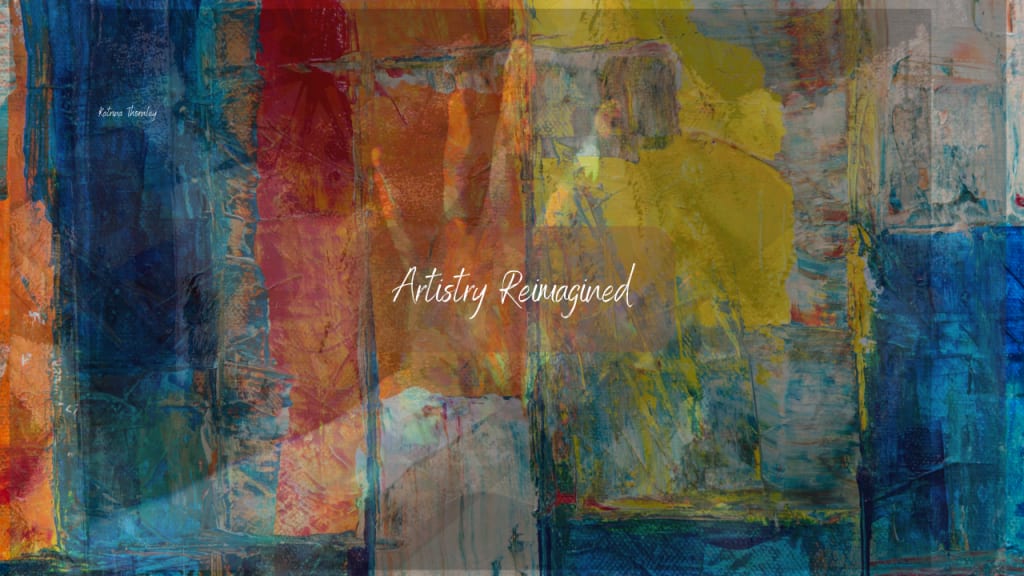 There was an itching in the bones
That couldn't be satisfied
Within walls-
A gnawing at the edges
That awaited the moments
When modernity fell away
And earth rose up
To catch those ready to leap,
A soft landing,
Welcoming running feet
And echoing voices,
Speaking back to the living spirit
That was caged within
A beating chest
While the mind functioned
Riding the waves
Set forth by the majority-
The spirit found its escape
In the creation of art,
The creation of life
That existed on a different plain-
Hands ached to create
Without blueprint and path
Forging a new map
From the scratch of imagination
Sprouting ideas from palm
Well nurtured
In the soil of a wild world
After the abuse of time
And the destruction of man,
The human spirit revived
With the evolution
Of art in a world
Where it was no longer appreciated.
Katrina Thornley is a nature poet. novelist, and freelance journalist that resides in Rhode Island. She has two poetry collections currently published, a novel, as well as a short story anthology. Her poetry collections "Arcadians: Lullaby in Nature" and "Arcadians: Wooden Mystics" were inspired by a local park and life in her small rural town. You can find them on Amazon now!
Interested in finding more reads? Click here for more information!
About the Creator
Katrina Thornley is a Rhode Island based author and poet. You can find Arcadians: Lullaby in Nature and Arcadians: Wooden Mystics on Amazon now. Her debut novel Kings of Millburrow is now available!
Reader insights
Be the first to share your insights about this piece.
Add your insights