Arthur Rimbaud: "Being Beauteous" (1886)
A New Translation by Tom Baker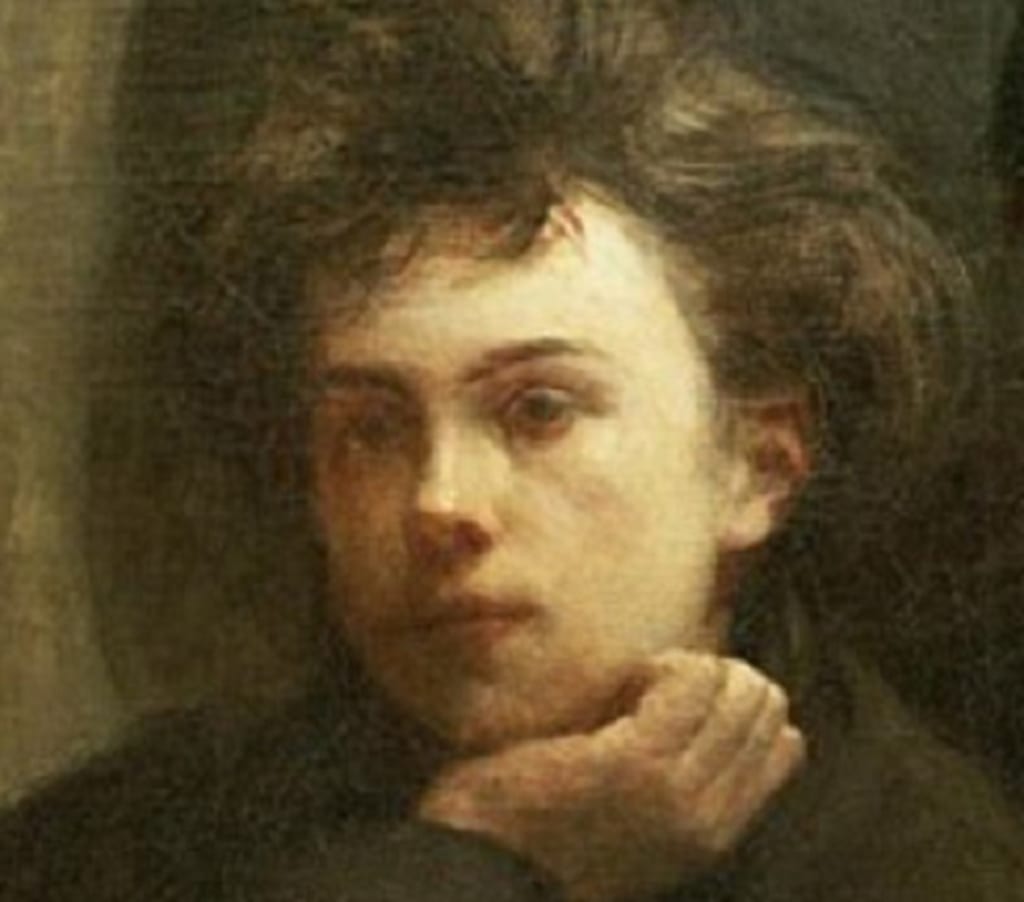 Against the fallen snow, an incarnation of beauty stands tall. The hissing of death, and the muted rounds of music make to ascend, like a risen ghost, the trembling, the cherished form. Wounds of scarlet and black erupt across the surface of the superb skin. All the proper colors of life darken and deepen, clear and break free, circling about as the vision is constructed.
And the shivering rises and rumbles, growls, and the maniac taste of these impressions gives charge to the deadly whistling, the raucous music of worlds long left behind.-- lances launched at our beautiful mother.
See, she recoils. See, she rises in rebellion again. Oh! These old bones shall again be covered in lovely new flesh.
Oh! The ashen visage, the badge of the fanatic. The arms of crystal! The artillery sealing my doom at the clash of trees and light air!