Apple of My Eye
"Delicious"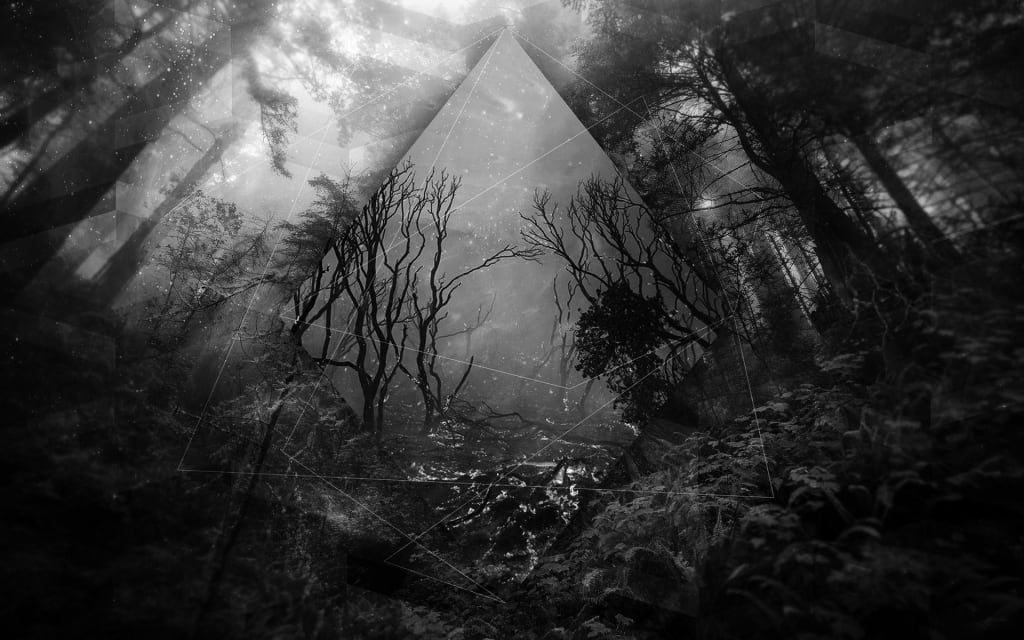 All that weird shit I talk about apples is dead
Now I'm seeing more than red
Jaded by a poisoned gilded apple
I'm sick and turning green
With no hope of immortality
The grey tree that bore fruit charmed me with its gnarled roots, twisting branches, and black leaves
The apple was haloed and bright
I kept eating knowing that something wasn't right
I wanted to get to the core through sour bites and be the one to plant beautiful trees in a dark forest because I loved the idea
But I was dead after first contact
My stomach is revolting against me.
I can't find any semblance of comfort on this dying ground.
I honestly feel like I'm being eviscerated at this point
I'm emptying blood and chunks of tainted fruit onto the moss covered wood in this hollowed tree that I've crawled in
It's such an ugly contrast in colors.
I fell for the worst trick from an old book and now I'm a misanthropic mess
I'm stuck in hateful distress.
I'm going to decompose in a vulgar, unknown forest
Feeding the greedy, ghoulish, ever reaching roots in this vile orchard
I wish that I could see my fair self in the black, still pond one more time
But I know better.
I can't see anything and I'm no longer the beautiful man I once was
My eyes are rotting in my skull
My teeth have all fallen, entrapping me in a morbid circle
My body is soiled from various wastes and I'm no doubt desiccated
I suppose I look like an embodiment of this dismal place.
I used to be a worldly man
Stories to tell from places no one could imagine...
Now the adventure's over.
My ruined being is going to be forever enshrined in this
Wretched.
Fucking.
Tree.
All because of a damned, mendacious apple.