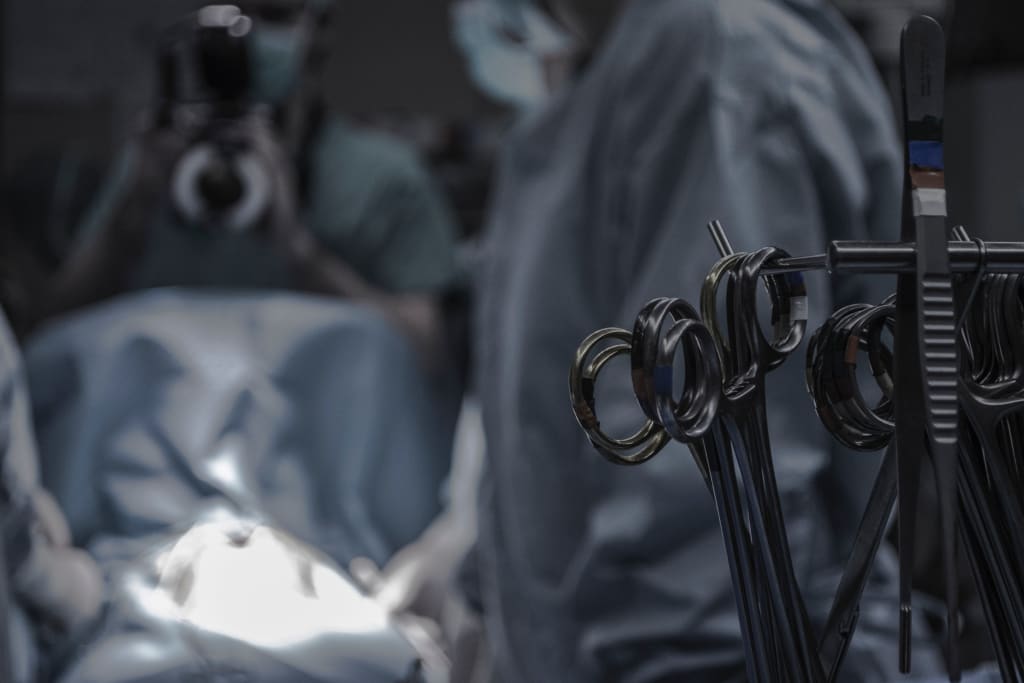 You don't remember the surgery.
The sensation of the incision,
Instruments adjusting organs,
Cauterizing, extracting...
//
The needle they insert
And the burn of anesthesia
Are the last memories of discomfort
Before waking up
To the stitches, the aftercare
The healing.
//
You didn't witness
What caused the pain,
But you know it happened.
There's a logical reason
Why you are hurting
And instructions on how
To have the best recovery.
//
But imagine your body
Acting like it's been through
Something...
Traumatic.
//
But there's no memory to blame.
No recollection of why:
Images
Words
The smell of alcohol on breath and in sweat
A hug that lasts too long
A promise that "…you can trust me…"
//
Piercing
Like a nail gun through skin
And I must be careful
Not to wince
And give myself away.
//
And one day,
Someone you find
To confide in
And share your symptoms
Proposes a cause
To all these effects...
//
"Perhaps you had
Invasive surgery...
Long ago,
At a time you possessed
The mind of a child
With no ability to comprehend,
Stop from happening,
Object to...
That no one told you about?"
//
And then,
It all starts to make sense.
About the Creator
I have been writing poetry and lyrics since I was a child. I have recently started writing short scripts for "found footage" horror TikToks. I dream of writing books and full length screenplays. Thanks for being in this community with me!
Reader insights
Be the first to share your insights about this piece.
Add your insights