An Ode to a Hunting Cat
I'm the feared hunter of birds in flight, the dreaded chaser of mice at night...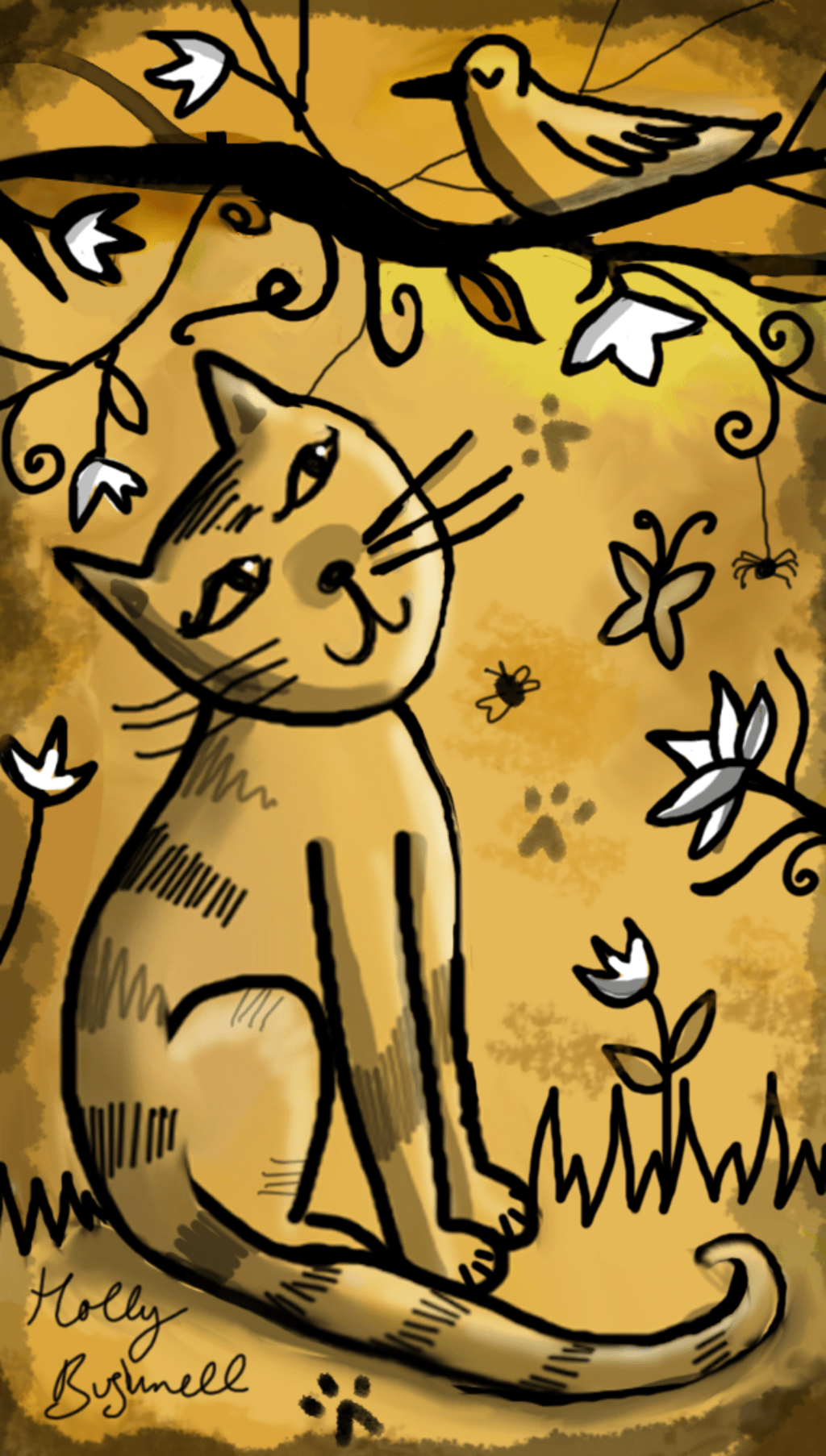 I'm the intrepid hunter of the land,
The one whose visit is never planned.
I'm the agile climber of the trees,
Bringer of death and hater of fleas.
I may only be little but I stand tall,
Predator of those that fly and crawl.
I'm to be feared and that is that -
Though to humans I'm just a fluffy cat.
In a past life, I was worshipped no end -
Out in fields, I used to hunt and fend.
Killing birds and catching fish,
I would obey my master's every wish.
My hunting name is Horus the Great,
Though people forget this, at any rate -
I'm expected to cuddle and act all sweet,
Purring pathetically at their feet.
So why is it, that my masters cry,
When I bring them birds, from the sky?
And don't they like the mice I bring,
Tasteful presents, off the hunting King?
They tell me I'm bad and won't let me in,
As if catching creatures is a demonic sin.
I roll my eyes, for I have nothing to say -
I'm on the lookout for my next prey.
Stalking my Kingdom, off I go,
Climbing up high and peering down low.
I'm an Egyptian hunting cat -
Excuse me, please, whilst I catch this rat...
I'm the feared hunter of birds in flight,
The dreaded chaser of mice at night.
I'm also Tiddles, from Number Three -
And I'll always come home for my tea.
performance poetry