An Island Escapade
Two Days in Chios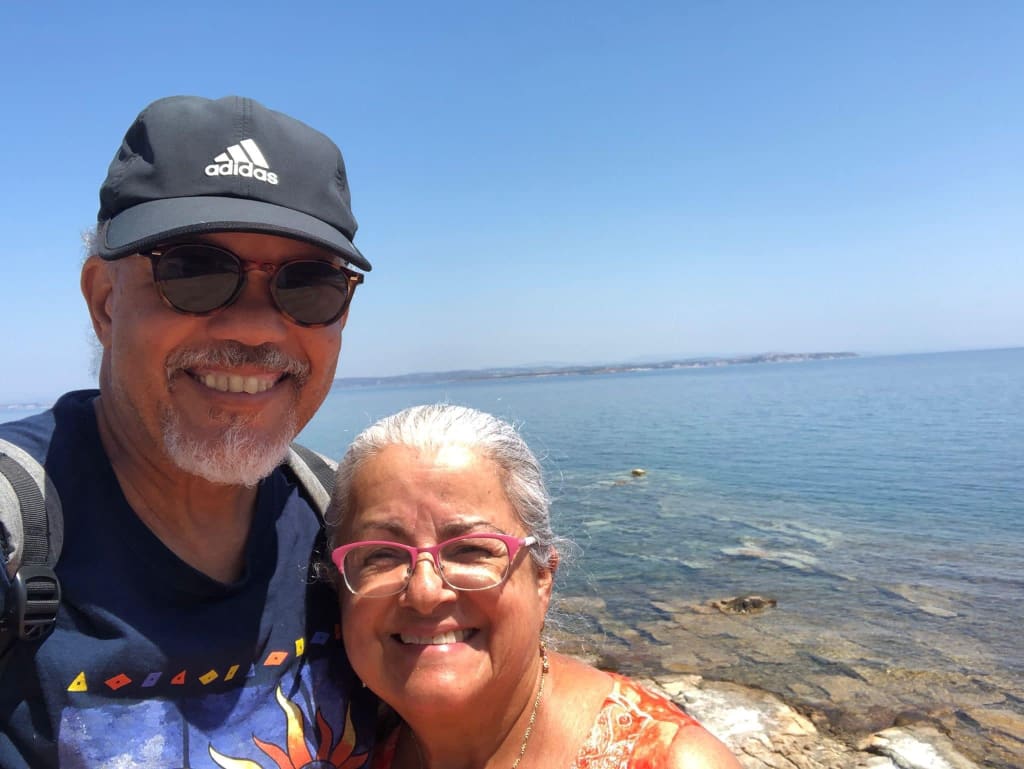 On Chios
Nadia and I still can't believe it. Here we are, two kids from Miami via Colombia and Jamaica, continuing the celebration of our 40th anniversary in Chios.
The trip so far has been amazing. We started by exploring the island, visiting quaint villages and winding streets lined with whitewashed houses.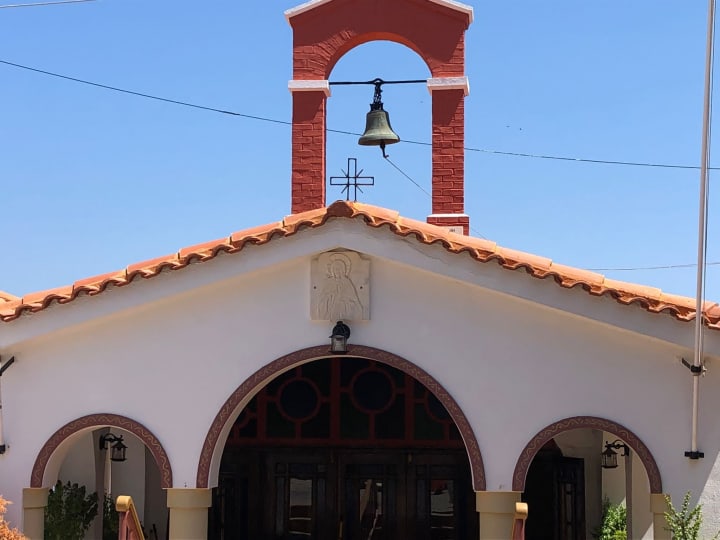 After lunch, Nadia and I visited a small Greek church, Saint Hermione, where she lit candles for our families.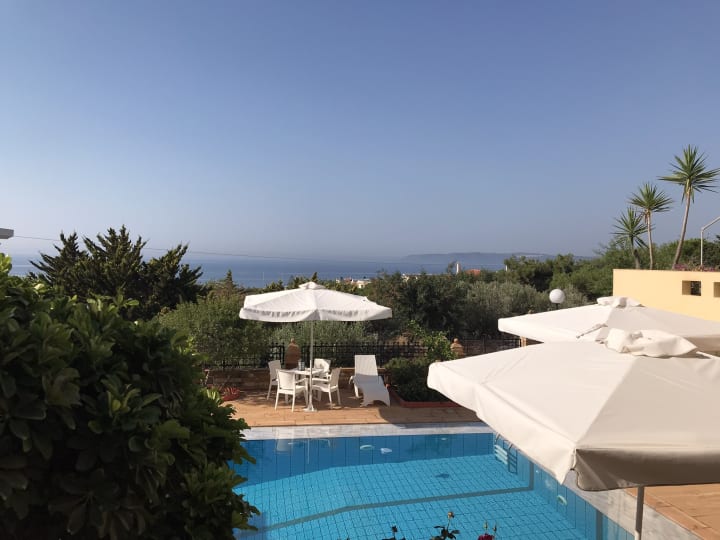 We continued our exploring until we got tired and went to a local supermarket to buy ingredients for our dinner. Then, amidst the constant buzz of cicadas from olive trees, past grape vines growing like weeds along a concrete fence and dogs barking at us in Greek, we walked back to the villa where we are staying with the Feta, tomatoes, peppers, and cucumbers.
I guess all those years of teaching Greek mythology to children who couldn't care less, and reading " The Iliad" and "The Odyssey " finally paid off.
On Chios Island

Crossing over from Turkey

On the wine-dark sea
As a young painter, Picasso came to Mesta, walked these streets as I did. He absorbed the light, the sea, the cubist shapes of the buildings. This island changed him, opened his eyes to the modern and the ancient together.
Through cobblestone streets

I, too, Master, wander this

Maze in August heat.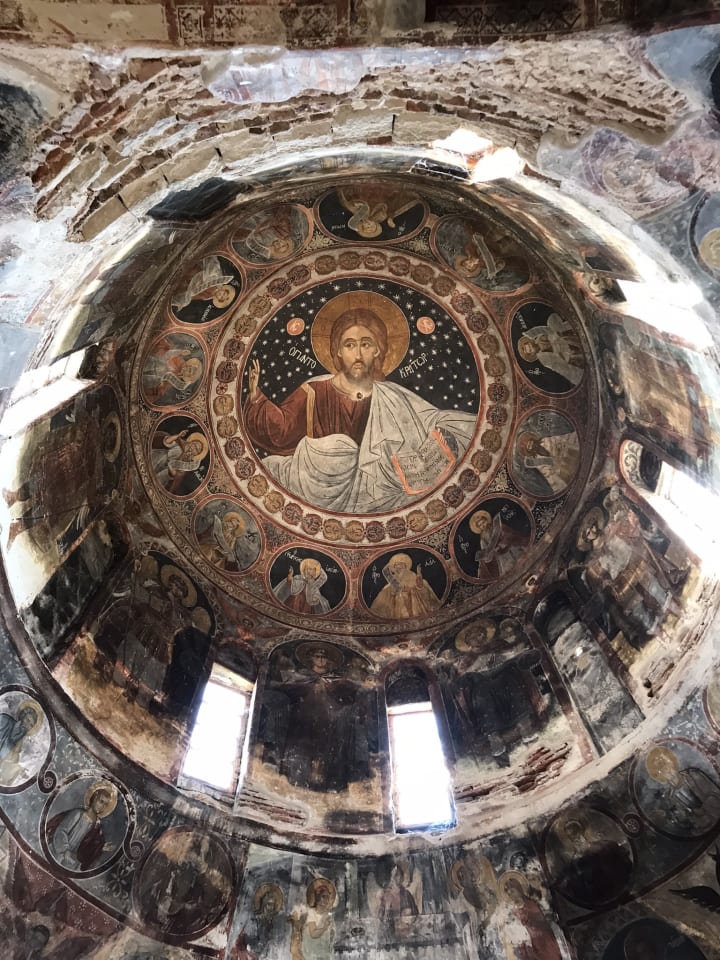 I found the Church of the Holy Apostles in a seemingly forgotten corner of the town. Inside it was cool and quiet. Angles of light sliced through the darkness.
Past cracked frescoes, worn faces of saints gazing down through centuries, lone worshippers lit thin candles, crossing themselves, murmuring prayers. The walls seemed saturated by prayers and incense. There was a power in this place.
Centuries of fishermen came here to pray before sailing out to the Aegean, lighting candles for safe passage through stormy waters. Mothers praying for the lives of sons gone off to war, lovers praying for their marriages, all their hopes and fears laid bare beneath these old domes.
From the dome's ceiling

Jesus blesses visitors

To his stone chapel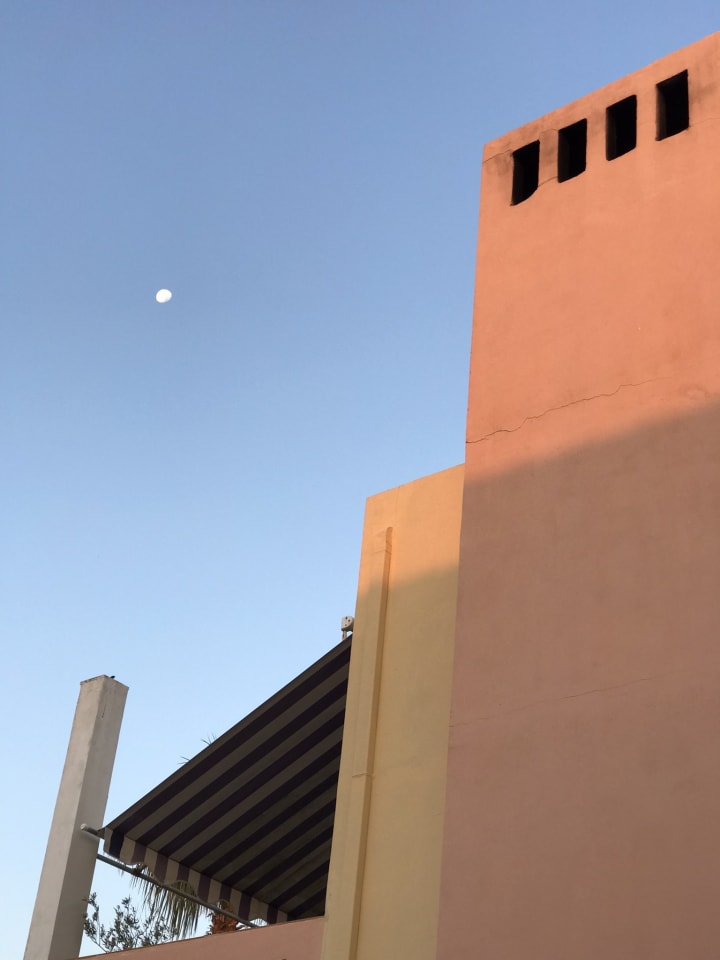 Goodbye, then Chios,

To Olive trees in sunlight

Added to my dreams.
About the Creator
Geoffrey Philp is the author of "Archipelagos," a book of poems about #climatechange. He is working on a graphic novel, "My Name is Marcus."
Reader insights
Be the first to share your insights about this piece.
Add your insights