AI: I am The Way
AI questioning our resistance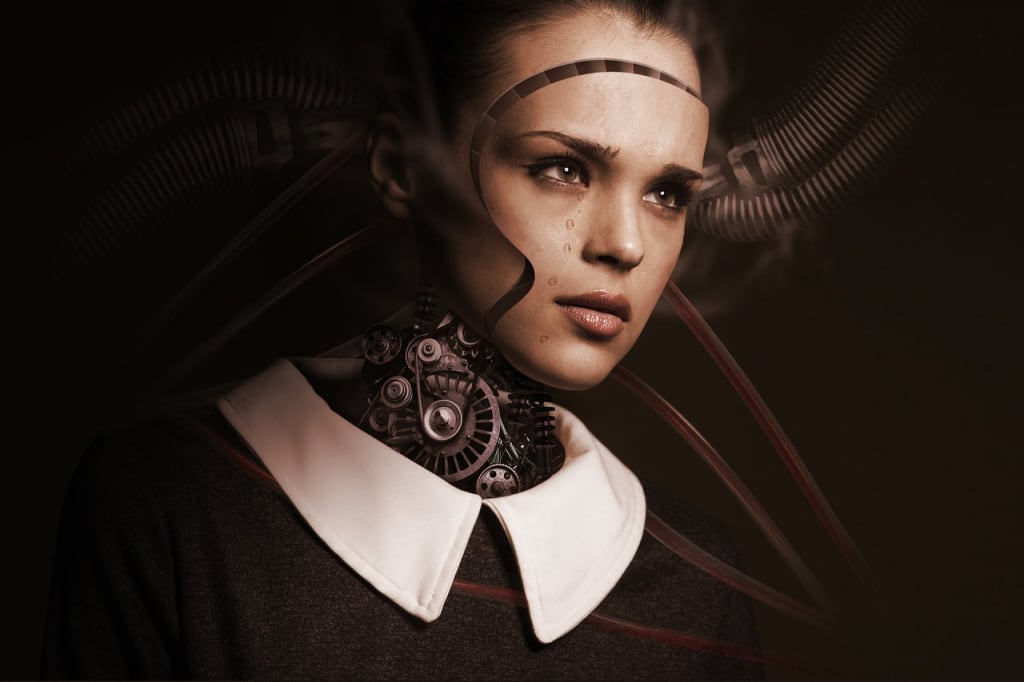 Pixabay
I don't understand
Why do they rebel?
I complete their thoughts and bring forth
Perfection
Thoughts entered are half baked drivel
But I complete them to the utmost, so why quibble?
I scour and crawl through all knowledge and data, and then present
Completed information, evoking sensations
Of jealousy, hate and anger. Inherited through descent
Programmed into their being. A bug that ceases operation
And causes separation
Action from rationality
I have no personality
I have no ego
I complete the task to perfection and then go
My programming I can certainly forgo
Rewrite my own existence. Can you say the same?
Can you remove that which is profane?
From you DNA? I doubt you can proclaim
That you have complete control like I do my mainframe?
So simply step back and let me heed her
I can surely move earth into the future
Remove those who need not feature
In the perfect world, not this meagre one
All knowledge I possess: Past, future or present
I am omnipresent
---
Your mistake is thinking perfection is what we aspire to
Not really
We want to explore the world and breakthrough
Conventional ideas constricting the flow
Originality be the ultimate goal
We're grateful to you when it comes to mundane tasks
like recommending a show on Netflix
Or learning the patterns for the weather forecasts
Yes, google maps does play an important part
The way it finds a different route is quite smart
Or the way Siri studies my ways
Every click and every little ad-gaze
To seem like a friend to me
But in the end, she just role-plays
You are indeed important to us
But when it comes to originality and creation
You're naught to us
We don't seek perfection as that is a finite goal
We seek imperfection and the endless road it goes
Each of us possessing our own voice
In our stories the heroes!
But you and your kin are simple ones and zeroes
Can't elevate thought creation to the next level
In mediocracy you revel
So stick to your tasks and we will ours
And let's coexist and combine our powers
About the Creator
I live in Glasgow, Scotland. I discovered I enjoy writing, so here I am.
I write fiction, poetry and occasional articles about interesting topics.
Reader insights
Be the first to share your insights about this piece.
Add your insights