After the Chase
On Yvestraguy "The Storm – Black Landscape"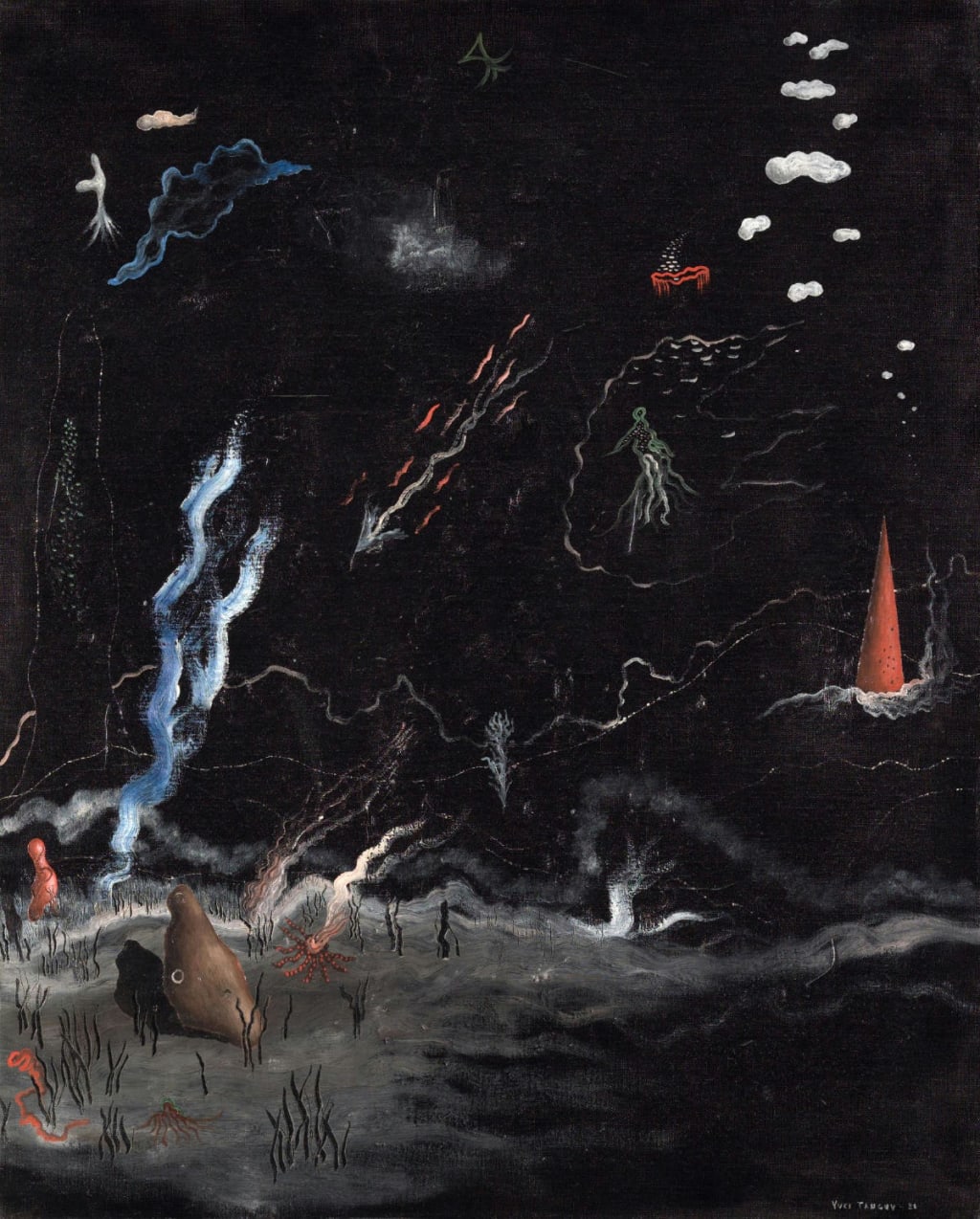 Yvestraguy "The Storm – Black Landscape"
A hallway – a reckoning – a black beacon
Spirits with white, ghost cloaks swim in the black sky.
A shadowy figure consumed a white – outline -
It lives or what's close to it – inside the gelatinous envelope.
It is quite satisfied to stay exactly where it is on the landscape.
An eye – a giant's plaintive eye casts its own mark on the desert floor.
White fingers trace where the sky should be – where the earth should be -
Where the everything needs to be – but a white core in the distance -
Discarded by a giant unicorn who slunk too,
In the shadows to wear it -
To past it back on after
The chase.