Acidic
An Ode to LSD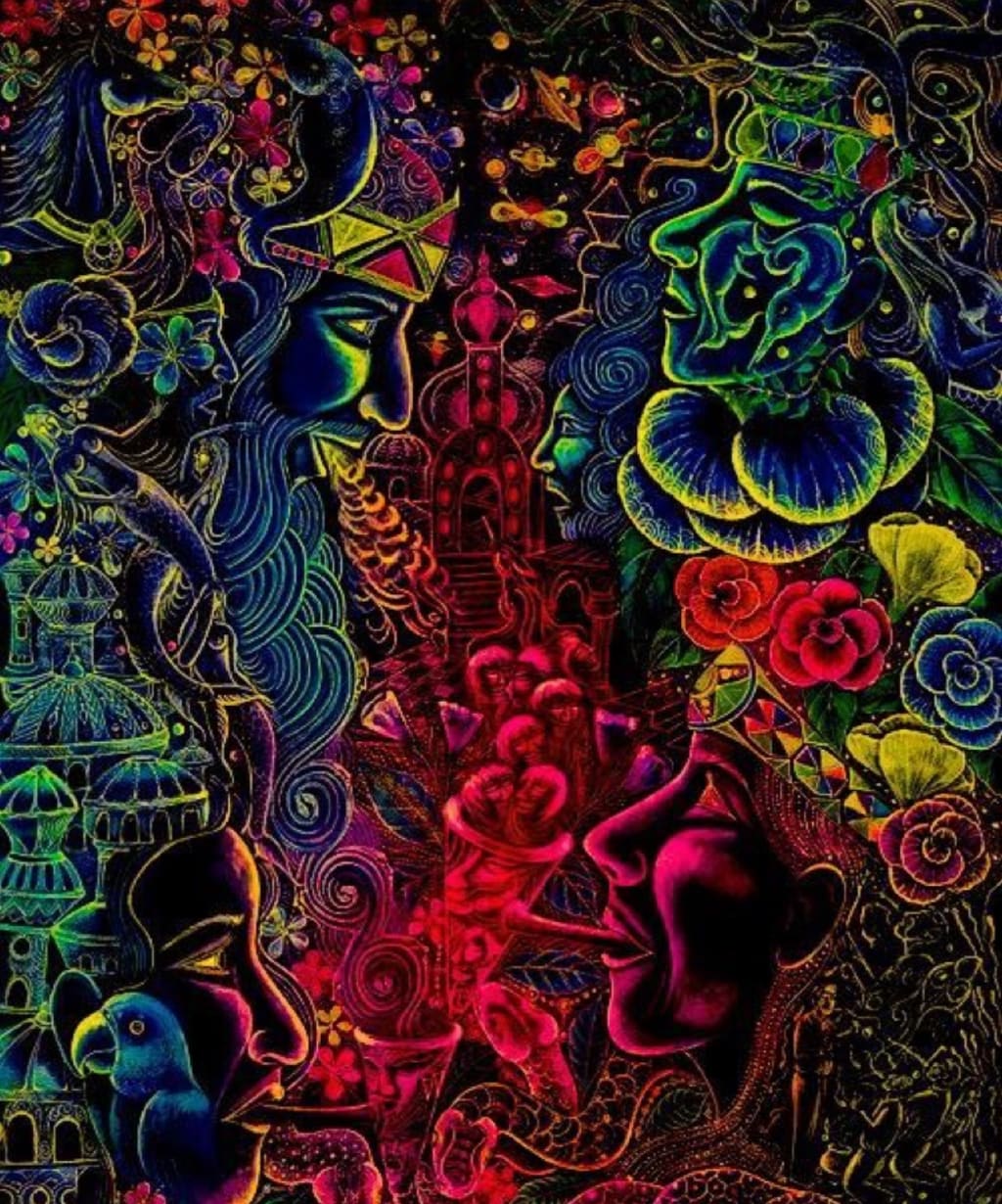 Webs and flower and pods...
They flowed out like rivers of Gods
Breathing and swirling in streams,
Colorful styles ripped at the seams.
While the truth of my visions were thin
Feeling vibrancy spewing within.
All things erotic to the eye...
Constellations in the sky,
Celestial hues in reds and blues
Swirling about, ensuring my doubt!
Liquefying fires enhancing desires,
Coiling my mind with beauty and bliss.
But as the tides would turn
And the petals burn,
The sun would bloom to reveal my doom!
I walk about to escape my skin,
Unzip my spirit from toe to chin,
Link my soul between the realms,
Watch it ooze from vein to helm.
I shed my former self and feel it fade,
Dripping senselessly into oblivion.
surreal poetry