A morning in town
My moment of comfort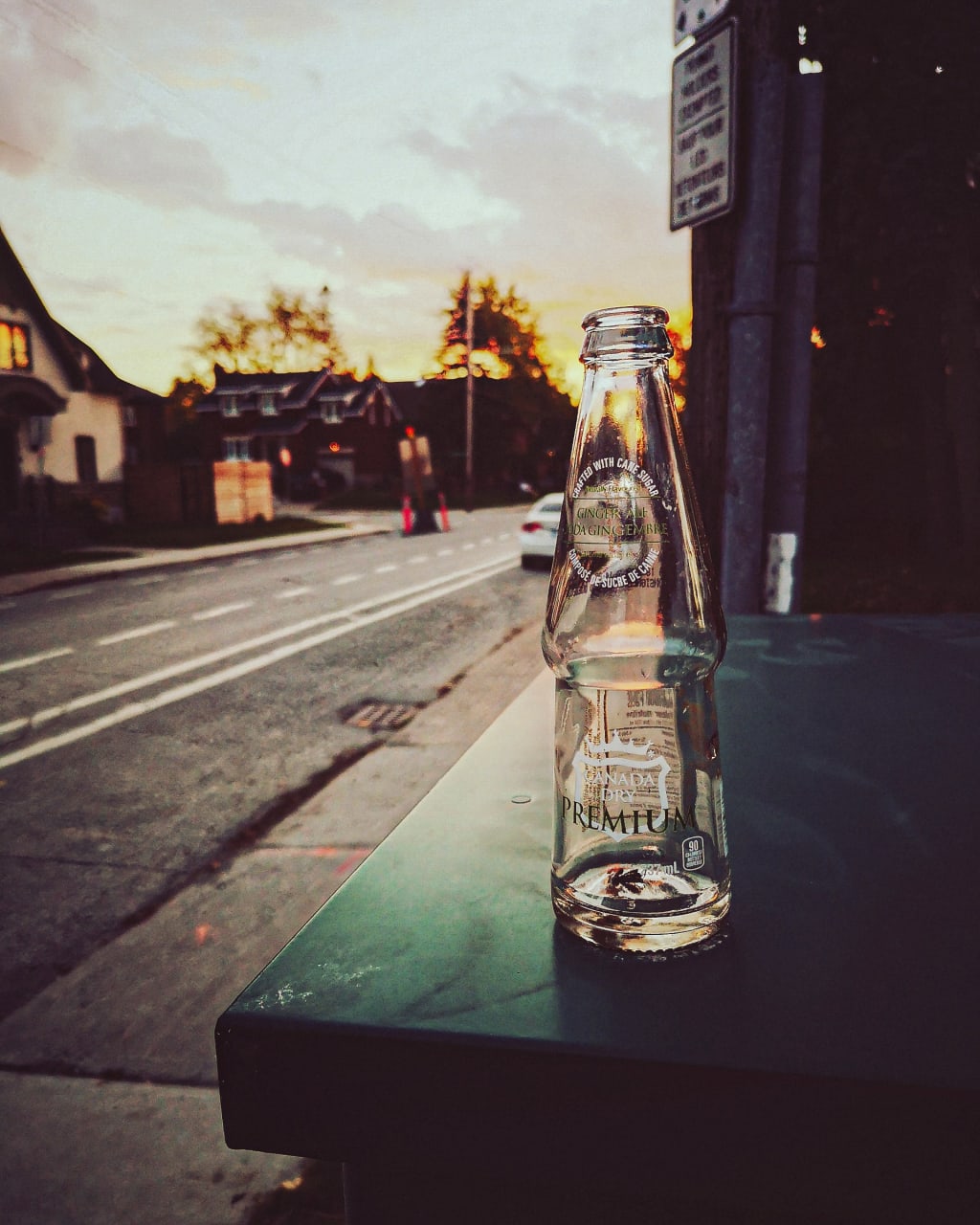 Sandy Hill, Ottawa ON
I wander the empty streets as the sun rises, my ears
oh so grateful
for the very few engines humming in the distance.
Most trees have shed the green now, soon
flaunting their bright colours of demise to the world.
The stinging of shivers has
my skin clinging to the weight of a knitted sweater,
one that I can't let go of, despite the itches
(we all had one of those…).
Rows of homes are waking up from their slumber
as the coppered horizon sets the skies
ablaze,
the air swift to lose its sharpness
in response.
My feet take me to the steps
of the neighbourhood cafe and
two dings later my lips are caught
skinny-dipping into the silken blanket of a caffè latte.
The steaming creaminess of oat slick against my throat…
The caramelized notes sticking to my tongues…
The melting of bitter cocoa sweet on my breath…
Oh dear heavens.
My mouth begs for a second swallow. And another.
I drift inside the parkland and towards a wooden bench,
audaciously claiming it
as my own
confessional.
This is where I indite my ghostly truths and
dissect each one into clutters of vowels
and consonants.
The ink and graphite get lost
in the void
of weathered-alabaster sheets
as my hand screams
and screams and
screams
endless
tangle of thoughts
between these faux-leather folds in which I can do
whatever
I please–
scrawls or meticulous cursive;
top to bottom, bottom to top or sideways;
worries or desires;
impeccable grammar or mistakes by the handful…
because chaos has no rules,
and that is also comforting.
surreal poetry
About the author
Queer. Awkward. An anxious wreck, but firm believer in self-work. Makes a living working in home improvement. Also makes things out of wood & stuff. Can draw, write, take pictures... their brain cannot stop creating.
Reader insights
Be the first to share your insights about this piece.
Add your insights