A Home within a Poem
In Memory of Susan D. E. Allison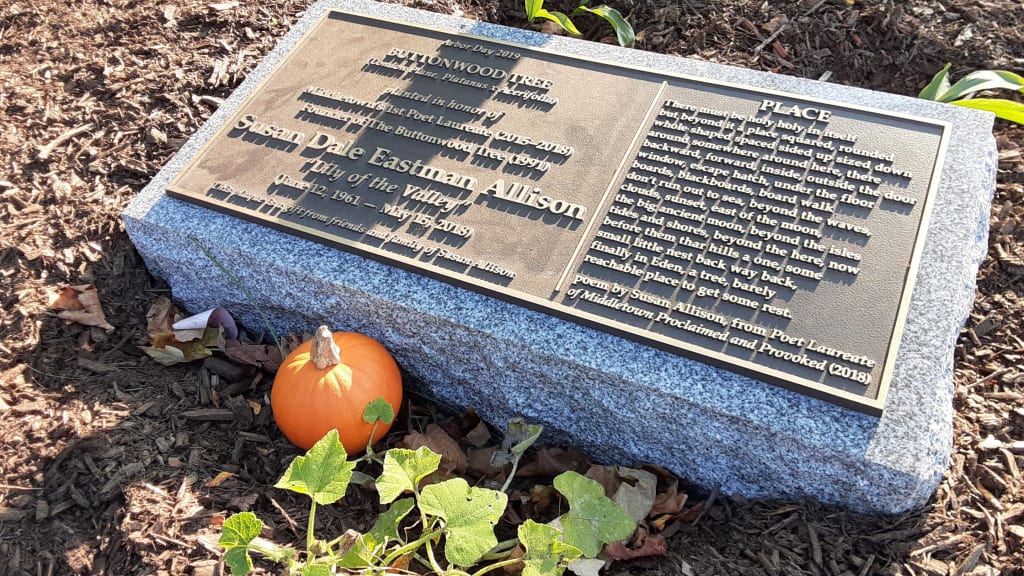 Home
here love lives,
in the voice of mother, the strength of father.
In the eyes of a child's wonder,
at the family table or a million miles away.
In hurt and fear and death
When it all gets scattered and battered about
and all we yearn for is
A place for everyone, and everyone in their . . .
Place
there must be holy holy in itself
but beyond it a place square, rounded
whole shaped spaced sided up sized down
around somewhere around here, there
backward, forward, inside, outside the door
window, escape hatch, under the floor
boards, blackboards, board walk
don't run out to sea, beyond the waves,
clouds, sunset, east of the moon,
the big ancient moon, beyond the isles
tides and shores, beyond the here, now
before them thar hills a one, some
small little nest back way back,
finally in Eden, a tree, barely
reachable place to get some rest.
Her place brings us back home.
Place by Susan Allison, Inaugural Poet Laureate 2015-2018
Middletown, Conn.
Reprinted by permission