A guest in my own home
My first ever poem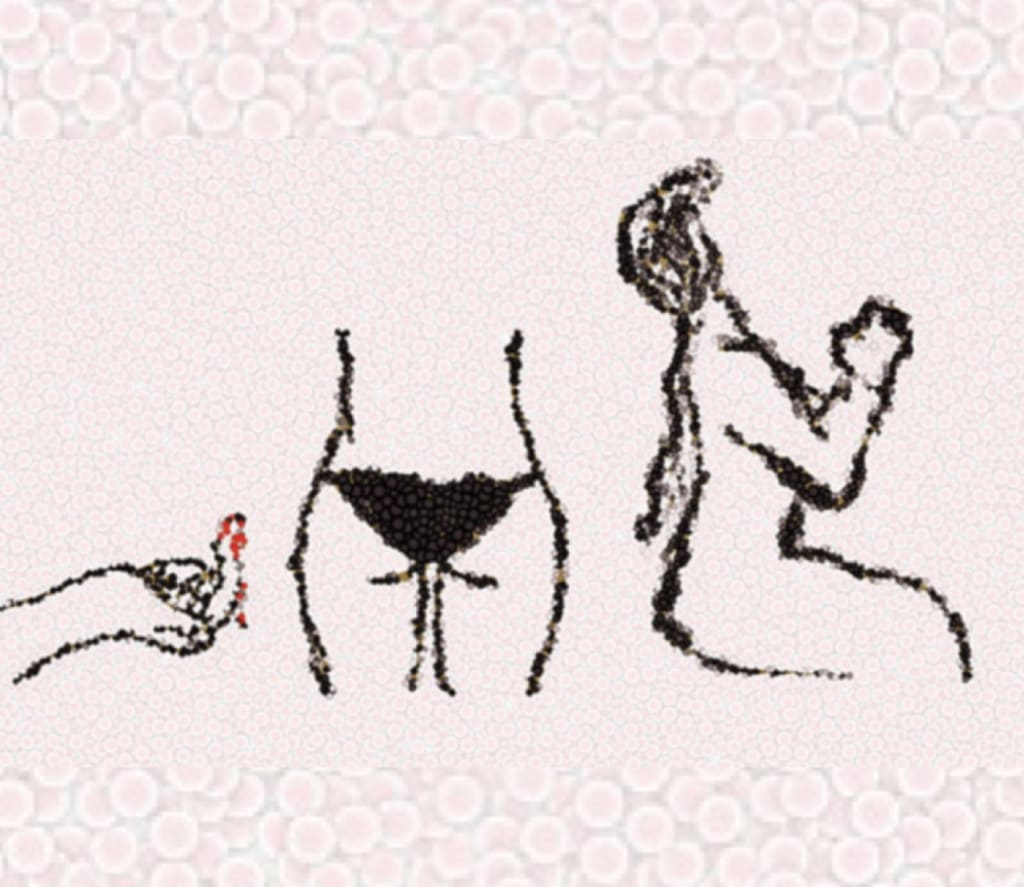 I drew this image, specially for my first poem
This was the first poem I had ever wrote, I was sixteen years old, too naive to know what i know now. It felt like my own therapy, writing down my most deepest darkest secret. This is where it all began, exposing my diary for all to read, a weight off of my shoulders, a sudden relief. Sometimes you have to grow through what you go through.
••• A guess in my own home •••
growing up, i was always told my body was a temple, so pure and to be kept cleaned. so i cleaned. so we clean the house we were forced to be born in. the house i was forced to love, i was forced to keep alive. the house i felt so alien in, i could never call my body a home. 
the first time i bled i knew i had to look after this sacred place. i trimmed the grass and when i was ready, i welcomed in my first guest. i was educated to be safe and have protection. i practiced and still practice my reaction like the millionaire actors for i have waited my whole life to feel life. this is the meaning of love so they say. as the guests come and go i come to the realisation no one is willing to stay.
this is not making love. this is being someone's shelter at 4am when they are feeling lonely yet aroused. 
this is not making love. this is feeding the starving until they are satisfied enough to say i am full. i never see them again.
everyone wants to look around my house. the house i did not build myself but looked after myself. i tried so hard to love it. i built it into something teenage boys could only dream of. i am constantly being told that this house was made for one person for any more than that will make me worthless whilst the boys across the street threw constant house parties.
a guest must knock and wait until i welcome him in. i spread my doors wide open for him. until one day an uninvited guest paid me an unexpected visit. he never knocked. why should he? for i owed him. he broke my door down. physically. he didn't wipe his shoes clean on the welcome mat. no. he left his dirty footprints all around my house that no amount of therapy sessions will ever give me enough strength to scrub myself clean. to erase all of the traces all of the trauma all of the memories all of the flashbacks. the constant nightmares that haunt me every time i try to sleep in that very same bed.
why? why did this happen to me? maybe i wore too much makeup. maybe my clothes were too seductive. it is my fault. i mean how can i possibly blame a guest? it is my house but not my rules.
no matter how many times people try to convince me that not all guests are bad how am i ever supposed to trust again? when the next time it happens the guest was no longer a guest, he had earned the key to unlock my house. he was a regular. but that never gave him the right to claim me. my house was not his to demand.
no means no
yes makes me a hoe
and now we are all guests in our home
•••
Since this poem I have grown, I have finally mastered saying the word 'no.' This was the first time I ever picked up a pen to write poetry, and I haven't put it down since. Unfortunately, there are millions of girls across the world with a story like mine, I do not write for me, I write for us.
About the Creator
𝚠𝚎𝚕𝚌𝚘𝚖𝚎 𝚝𝚘 𝚖𝚢 𝚠𝚘𝚛𝚕𝚍. 𝚠𝚑𝚎𝚛𝚎 𝚠𝚎 𝚊𝚛𝚎 𝚝𝚑𝚎 𝚌𝚑𝚒𝚕𝚍𝚛𝚎𝚗 𝚘𝚏 𝚝𝚑𝚎 𝚞𝚗𝚒𝚟𝚎𝚛𝚜𝚎. 𝚗𝚘 𝚕𝚎𝚜𝚜 𝚝𝚑𝚊𝚗 𝚝𝚑𝚎 𝚝𝚛𝚎𝚎𝚜 𝚘𝚛 𝚝𝚑𝚎 𝚜𝚝𝚊𝚛𝚜. 𝚠𝚎 𝚑𝚊𝚟𝚎 𝚊 𝚛𝚒𝚐𝚑𝚝 𝚝𝚘 𝚋𝚎 𝚑𝚎𝚛𝚎 ❀
Reader insights
Be the first to share your insights about this piece.
Add your insights