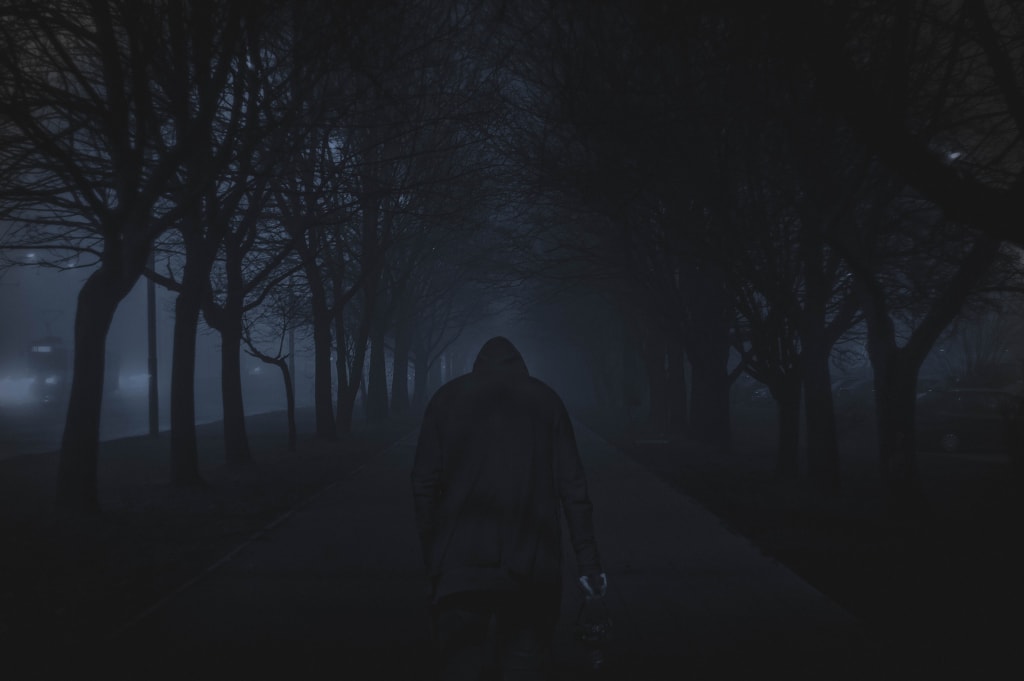 The dark side is not all it's made out to be.
Having freedom from a guilty conscience is liberating,
yes, but there's so much more.
Every creature of darkness has the ability to be alluring,
tempting,
however, the dark side is forever restless.
The soul of evil cannot fill the abyss within itself,
therefore it's forever seeking destruction,
only finding pleasure where another's suffering lingers.
And how would I know this?
Well, I myself come from the place of evil, the dark side.
Do not be quick to judge,
how I came to be part of the darkness is all because of a lie.
Not all of it was a lie however,
the truth was twisted.
I can still feel my heart being stabbed with the steel blades of betrayal.
Remember this:
if someone has committed an evil deed
this does not necessarily make them evil.
The same can be said for a man who shows an act of kindness,
these are sometimes falsehoods hidden behind the veil of godliness
to cover the true evil that lives within them.
But in time all things will be revealed,
it's a matter of patience.
Yet the anger and resentment that I hold within myself
would leave a void if I were to let it all go.
If I were to forgive those who hurt me,
what would fill the emptiness?
Would it be hatred or love?
Perhaps there is room for both,
but can love exist where there is hatred?
For the path ahead of me leads to a place where no light can enter,
and darkness nestles itself where there is only hollowness.
By choosing this path,
even if it will ruin me,
it will save the souls of the innocents that I hope shall never be touched by evil.
___
This is a piece from my novel that I started back in 2014/15. I'm yet to finish it, and I've gone back and forth with reworking this novel, but hopefully I finish it one day.
Anyway, I just wanted to share this piece from the first chapter. I've always loved it and I hope you enjoy reading it.
Thanks for reading, have a great day ❤
About the Creator
I love writing & reading poetry & fiction.
Grateful for those who read and support me.
Charm & Tarot Readings Available on Esty, Weebly & Fiverr https://linktr.ee/Plutonian_Tarot
Reader insights
Be the first to share your insights about this piece.
Add your insights