3/5/∞
A Poem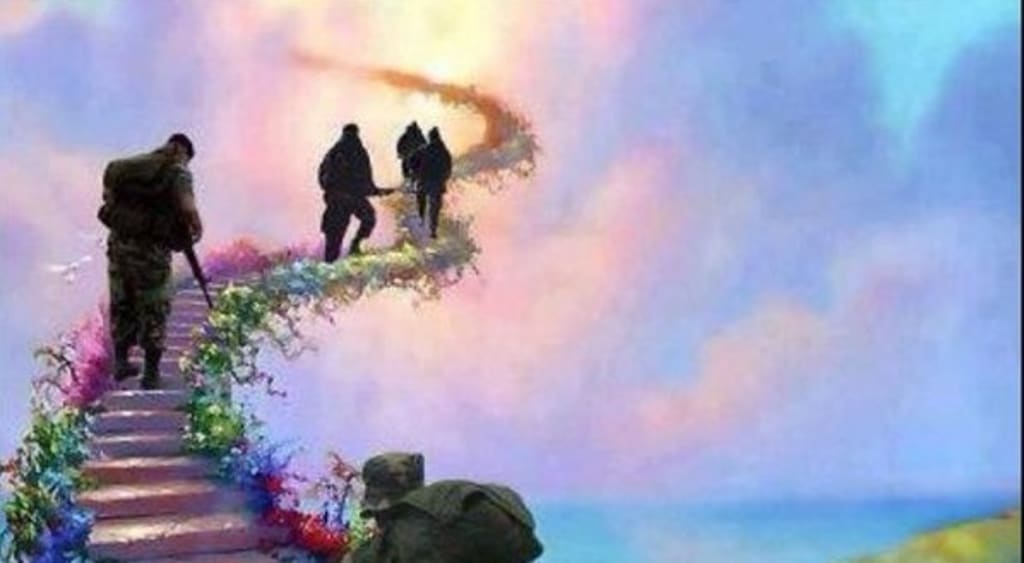 Two years ago today you paid for my yearbook so I could hold onto memories,
Two years ago today I never thought you'd be part of my grayed-out history,
Two years ago today I thought I had overcome any bit of misery,
Two years ago today we laughed at the sound of each other's names.
Two years ago today,
I never really thought about how someone achieved honor or how angels earned their wings.
A year ago today I was far from the same,
A year ago today I blamed myself for your pain,
A year ago today I wondered how come you couldn't be saved?
A year ago today, I scolded myself for not being able to come to your aid,
A year ago today I couldn't hold back tears at the utterance of your name.
A year ago today,
I believed your streets were golden paved,
A year ago today,
I hoped you could feel God's mercy and grace,
A year ago today,
A flag gave you honor and bullets gave you angel wings.
I should've told you not to go,
You asked me what I thought,
Your departure was the effect of what I caused,
I'm not being cliché when I say,
Every day you're in my thoughts,
Sometimes I have to get away and just put the world on pause,
It doesn't listen, but I always stop.
I hope I wasn't in your mind in your last moments,
I hope all you saw was light and felt the warmest touch,
And that in your last moment the sweetest words you heard were from God and they chimed so beautifully as if they were sung
And he said ,
"My child, your time has come."
I only get by,
By praying that's how everything was done.
Today,
I still hope it's you when my phone rings.
I know the flag gave you honor, but I'm sorry it took bullets for you to get your angel wings.