Top 10 Tools for Mobile Photography
Want to take your mobile photography to the next level? These are the absolute best tools for mobile photography to make you a better photographer.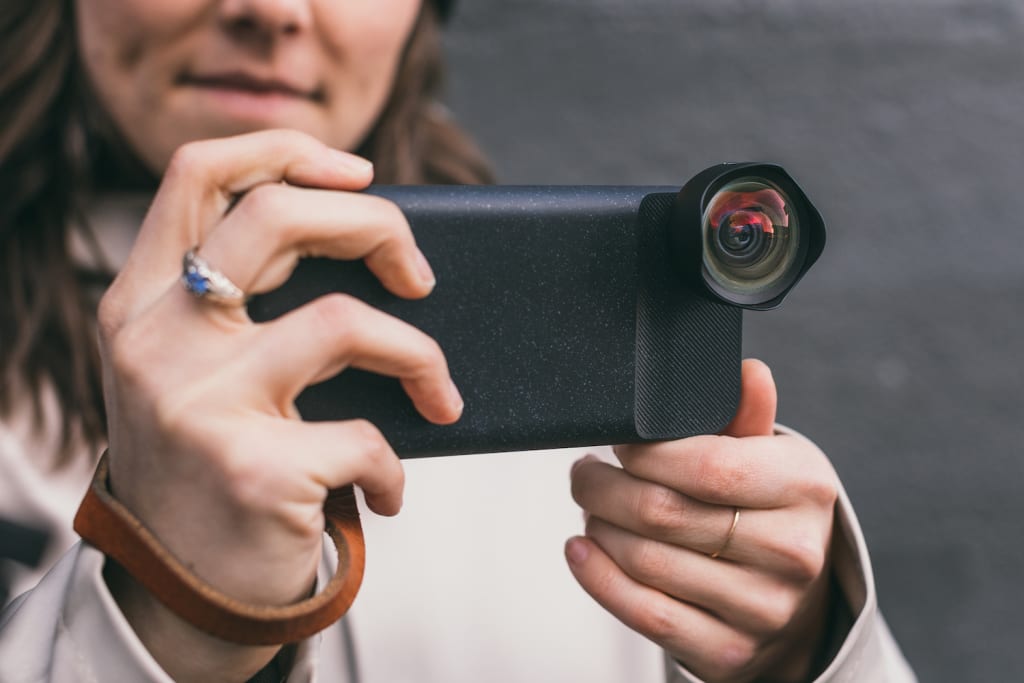 There are people who look past at the idea of using their smartphone to take photos. Even if they own the latest and most updated smartphone, they don't think about using their phone's camera to shoot photos. But they're certainly missing out, because recent smartphones possess amazing-quality cameras that are pretty similar to regular professional cameras. And they shoot fantastic quality photos that are so insanely detailed, you wouldn't believe your smartphone took them. This is why there are mobile photographers out there who only use their smartphones to capture the beautiful aspects of life. From nature photography to landscape, portrait, and street photography, these talented individuals take everything straight from their smartphones.
While our phones already have diverse types of camera modes and a flash, there are gadgets and tools that can actually enhance our mobile photography skills. From filters to stands and even apps, our smartphone is just the base of photography. There are so many various types of equipment and tools that we can use to capture even better photos. If you're looking to be more serious in mobile photography, then you should certainly consider checking out any of these amazing tools for mobile photography.
Joby's great stand allows you to grab perfect photos and videos every time. I'm sure we all need to perfectly balance our smartphones in order to snap the most accurate photos ever. When we're holding our phones, it's possible for us to start shaking and end up turning all of our photos into a blurry mess. But this stand will always give you the clearest shots for any of your photos.
With over 24 leg joints, this insanely flexible stand can be bent in various positions that are right for you. It has wrappable joints to secure the phone onto any object, like tree branches, arm rests on a chair, and nearly anywhere else. And its clip will securely and safely hold onto your smartphones at all times when you're taking photos.
For us travel photographers, it's no surprise that we always have to be on the move in order to capture diverse photos from various destinations. Either hiking, going on road trips, or traveling across the globe, we certainly need a form of storage to keep all of our photography equipment in. However, since we're mobile photographers and don't entirely own professional cameras, we still have tools and equipment that enhances our photography skills.
But how can we comfortably travel with our belongings and prevent any of them from getting harmed and damaged? Among the great tools for mobile photography, this travel case by Moment is the ideal case that allows us to swiftly store all that we need for taking photos. With its padded walls, this will stop all of your materials from getting damaged in any way—especially if you happen to drop your bag. You won't have to worry about anything getting harmed, and this case is very comfortable to bring along with you on your journeys!
Yes, an app can be one of your best tools for mobile photography. And Moment is an astonishing app that uses gestures to better control light as well as focus in order to capture photos and videos that require less editing. The app includes three unique features; aside from it using gestures for better light and focus control, this app also include a thumb reachable toolbar to quickly switch between photo and video mode. Plus, it works with Moment hardware to bring the best of DSLR straight to your smartphone.
With other features like 3D shutter, capturing raw photos, video stabilization, and much more, you can easily take the best photos with your phone's camera. And the best part is that this app is totally free!
Just imagine, you're out on top of the mountains shooting the best landscape photos you've ever taken in your life. The sunset is shining at the perfect position and the sky looks like a stunning inferno. But right when you were about to take that gorgeous sunset... your phone completely shuts down and dies right on you. You're devastated, and the sunset has left, leaving you with a dead phone and a dark sky.
This is the last thing mobile photographers want to deal with right when they're about to take amazing landscape photos. Your phone dying at the last minute is seriously the worst and that's why you have to get yourself a mobile charger, like this two-port Anker PowerCore power bank. Since it's one of the useful tools for mobile photography, you can charge your smartphone on the go at anytime and anywhere. Plus, these chargers charge 80 percent faster than conventional chargers.
Enhance your mobile photography skills with this fantastic handle that can always offer you the best control over your smartphone when you're taking photos. When you're taking landscape or portrait photos, none of your images will come out blurry now that you have this handle to properly balance out your motion.
In fact, this modular kit comes with the G1 Grip, the H1 Handle, and the W1 Wrist Strap with the P2 Accessory Plate, two knobs, and a cold shoe. You can place the P2 accessory plate between the mount and and handle as well as attach the cold shoe so you can mount accessories such as lighting, microphones, and much more!
Don't you just wish that your phone was able to capture the slightest sounds for your video? In fact, there's a microphone specifically for your smartphone that can pick up clear and precise sounds. Shure's Digital Stereo Condenser Microphone is easily one of the coolest tools for mobile photography you can buy right now. It's so simple to use and set up, too.
Videos are supposed to feature very clear sounds and if the videos on your phone don't sound as clear as you expected, this tool can help you out. Designed to capture high-quality sound, the MOTIV MV88 is ideal for any iOS device. Plus, this is seen as one of the best accessories every photographer needs.
Even when our smartphones already have a flash, there are times when we need just a little more light to capture the most precise photos ever. Or even when you're taking a video, if the flash is way too bright, you can use this one form of lighting to help you out.
This light offers a run-time of four hours in low mode and 35 minutes in high mode. The LitraTorch features eight LEDs with each LED mounted on its own reflector, intelligent thermal management, smooth light pattern, supports flicker-free operations, and so much more. And this is easily the best source of light that you need when taking photos and videos.
You wouldn't think so, but phone cases can do wonders for your mobile photography. Some of the cases include a lens interface built in, so you can attach a lens to your case. A case that does just that is the Moment Walnut Photo Case for Galaxy S8. Among the best tools for mobile photography, with a stunning, sleek design, this wood case is constructed in black with strained and wax-coated dark American walnut veneer backing.
While it's very comfortable in your hands when using your phone to capture photos, it's thin, lightweight, and has a rubberized body and edged to constantly protect your phone from shattering if you drop it. Plus, this case comes with the 2017 Moment lens interface that's built in.
Pairing well with the Moment phone case, this Moment Wide Lens can be your next favorite accessory when taking photos of anything. This lens can easily be attached to your Moment phone case and capture twice as more in all of your photos. With the aspherical glass lens and metal body, this high-quality lens includes a lens cap and even a microfiber bag.
Now you can really enhance your mobile photography skills with the Moment lens. With the aspherical glass, this allows you to capture the best-looking landscape, nature, and architecture images ever. And the metal body actually keeps the lens safe from damages. This lens will never disappoint you when you want to take the greatest photos of nature.
Here's another great travel backpack that's ideal for travel and landscape photographers. You can now carry all of your mobile photography photos right on your back with one of the most helpful tools for mobile photography ever. All travel photographers need the best storage when they're on the go. Plus, this backpack features so much storage room, after you've put away all of your equipment, you'll have extra room for more of your belongings!
Including multiple zippered and slip pockets for easy access and organization, all of your things will be secure in this backpack. There are also adjustable backpack straps, a top grab handle, slide briefcase style strap, and luggage pass for multiple ways to gain the best comfort when you're on your feet. And this is among the best camera bags for traveling.
When we edit our photos to give them really cool filters, the filters can end up making the photos appear blurry, unrealistic, and just plain terrible. While there are filters for professional cameras, don't you just wish there was a filter for your smartphone? In fact, there is! And it can make all of your photos look stunning.
The Moondog Labs can easily be placed over your phone's camera lens and go to town with it! It can simply be placed on the lens as well as simply be taken off of your smartphone. So, instead of having to edit your photos to give them filters, this filter can give a cool effect to all of your photos and they'll still be crystal clear.
Lastly from the all-time greatest tools for mobile photography, the FiLMiC app is seen as the most advanced video camera for smartphones. The app has been enhanced with cutting-edge capabilities and the most responsive Manuel camera interface available for iOS devices. In fact, this app has been used in multiple high profile video projects than any other video app.
Featuring ramped zoom rocker control, dual arc slider controls for adjusting focus and exposure, clip favoriting, live shadow and highlight adjustments, and so much more, all of your videos can turn out to be clear, precise, and in amazing quality. The app also includes configurable time lapse recording, sync audio frame rates, customizable saved personal presets, aspect radio framing guide overlays, and others you can play around with.
Reader insights
Be the first to share your insights about this piece.
Add your insights