Best Landscape Photographers to Follow on Instagram
Want to view the most stunning sceneries you never knew existed in this world? Check out these talented landscape photographers to follow on Instagram right now.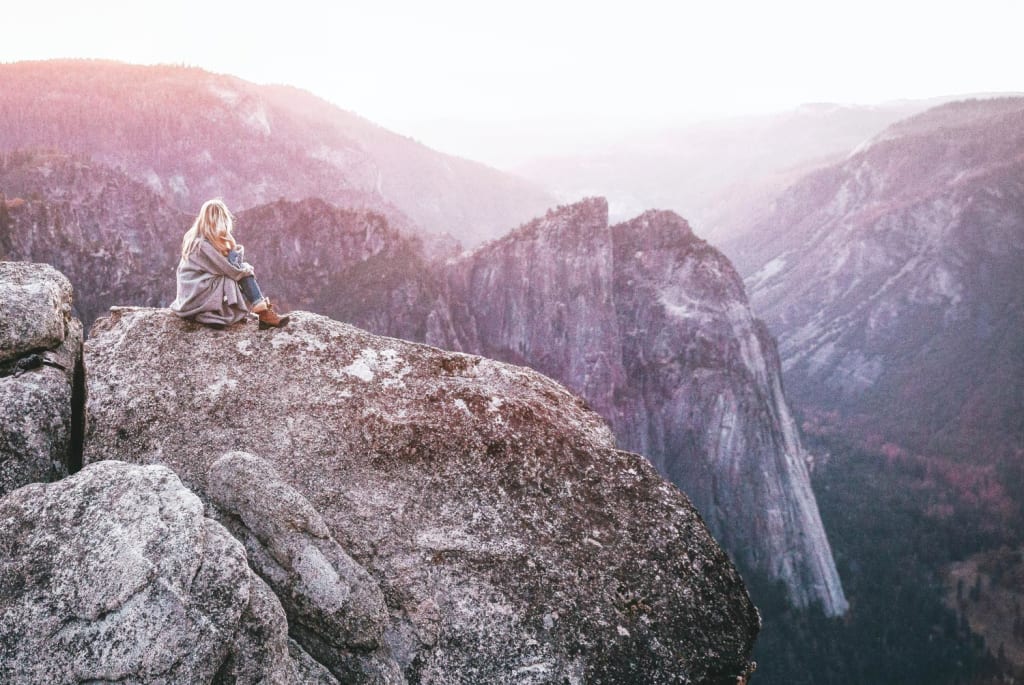 We're easily mesmerized by the stunning landscapes this world has. From sunsets in the horizon to the ocean sights, mountain views, and even outlooks from deep in the forest, we're constantly reminded how beautiful the works of nature are. And it's sad that we're not always appreciating nature, but recalling it when seeing photos of landscapes. There are photographers out there who perfectly capture the most stunning moments in nature and post them on their social media for all viewers to be as astonished as they were when taking them.
That's what landscape photographers aim for; wowing their viewers with their photos while they themselves were wowed by the view. And there are a ton of photographers like them all over Instagram, posting landscape photos for their followers to fall in love with. If you yourself want to check out gorgeous landscapes and sceneries, these are the best landscape photographers to follow on Instagram right now.
Jamie Justus Out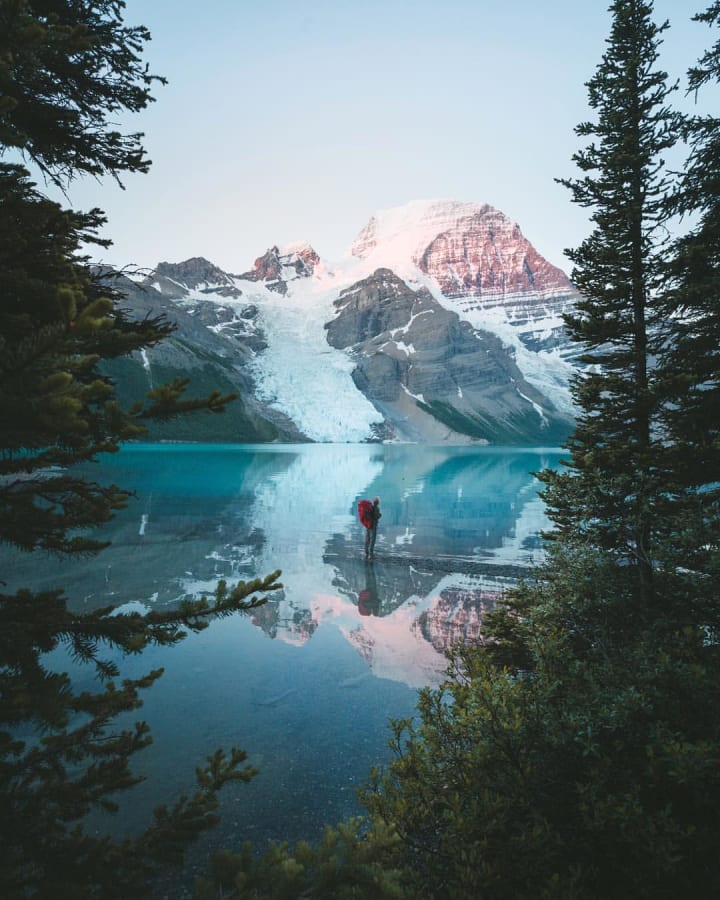 Professional nature photographer Jamie Justus Out is one of the best landscape photographers to follow on Instagram. As a husband, father, and photographer, Jamie is a former elementary teacher before he dropped that career and started photography for about ten years now. And that was a great decision he made, because all of his photos are magnificent and loved by so many of his viewers and followers.
Like the majority of landscape photographers, Jamie travels and hikes a lot, which is how he captures all of his scenery photos. And his Instagram is coated in all things nature and views. From tops of the mountains to right by the rivers, there isn't a single photo you'll disapprove of.
Follow Jamie Justus Out: @jamieout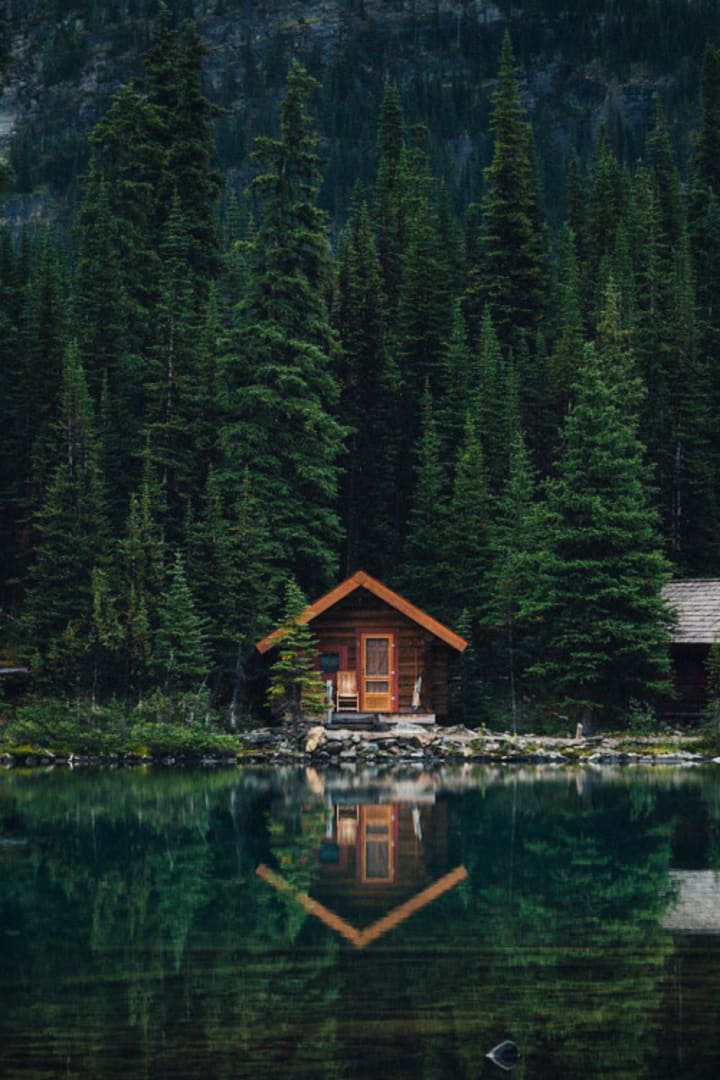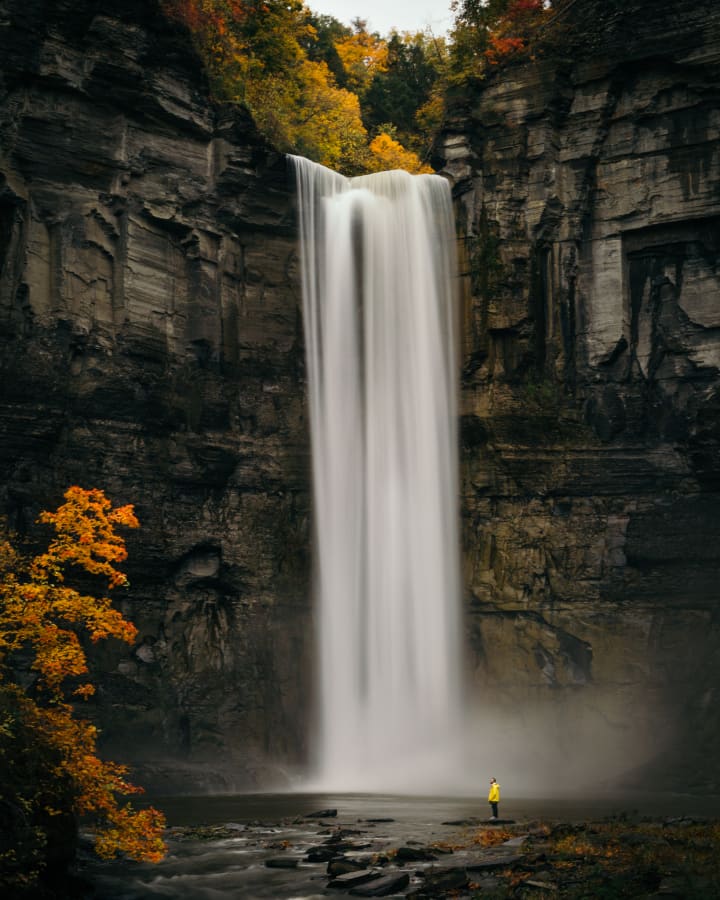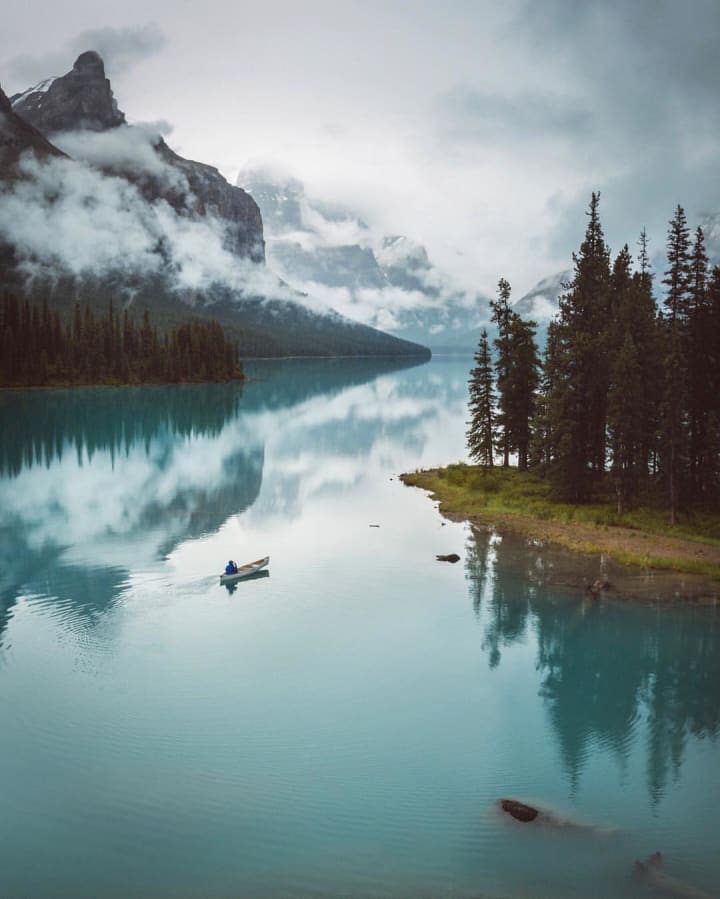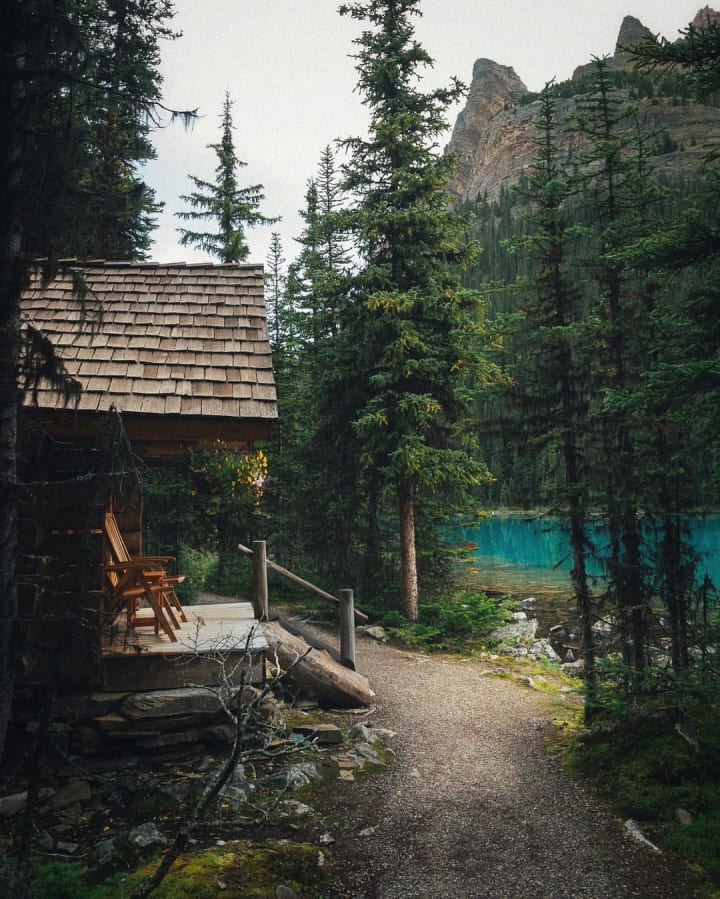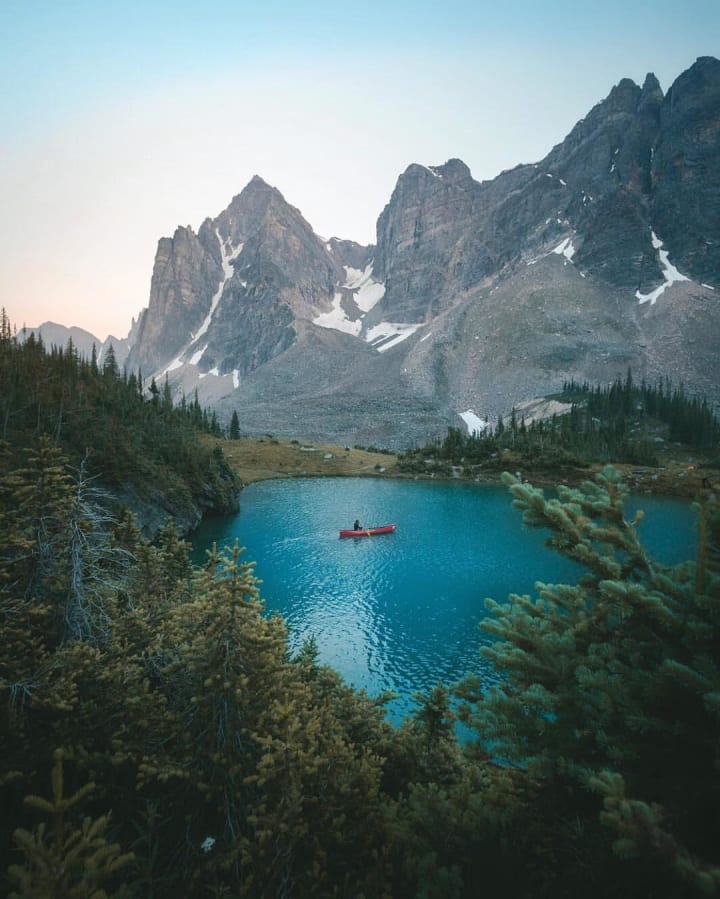 Kilian Schöenberger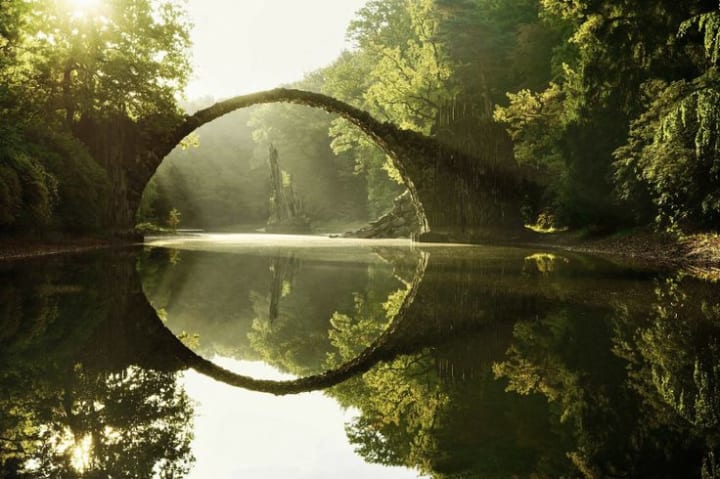 Professional photographer and geographer straight from Germany, Kilian Schönberger has always had a passion in photography. Through his career, he wants to create his own perspective through taking photos of nature and stunning landscapes. And the most interesting aspect of him is that he's colorblind! So, a professional photographer who's colorblind is pretty impressive, if you ask me. But he's overcome it by building his passion and skills in photography.
As for his Instagram, he certainly has a way with colors—even being colorblind. Yet it's clear that that doesn't stop him from succeeding as a professional photographer. While taking landscape photos, Kilian prefers temperate and high altitudes as well as alpine landscapes. He truly enjoys the harsh beauty of those areas and the unique melancholy that completely surrounds them.
Follow Kilian Schöenberger: @kilianschoenberger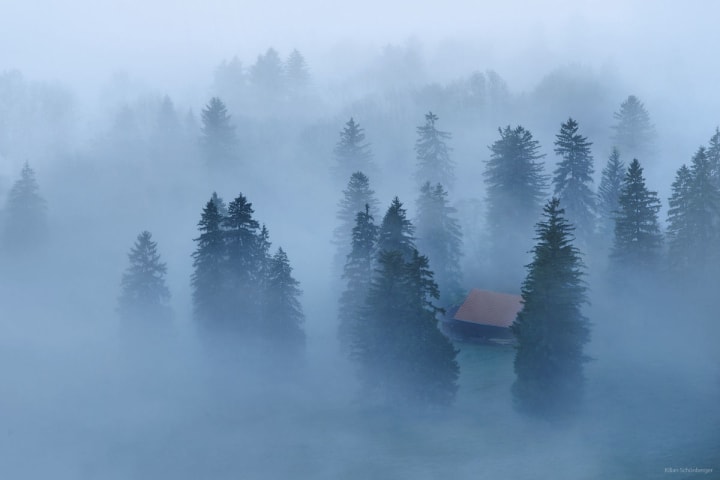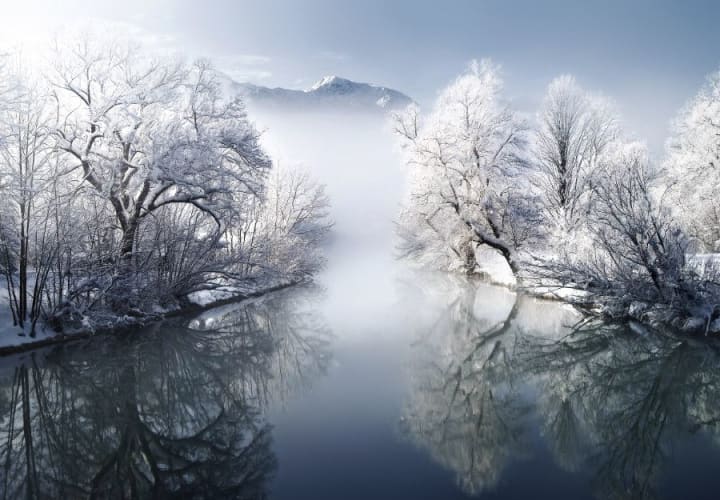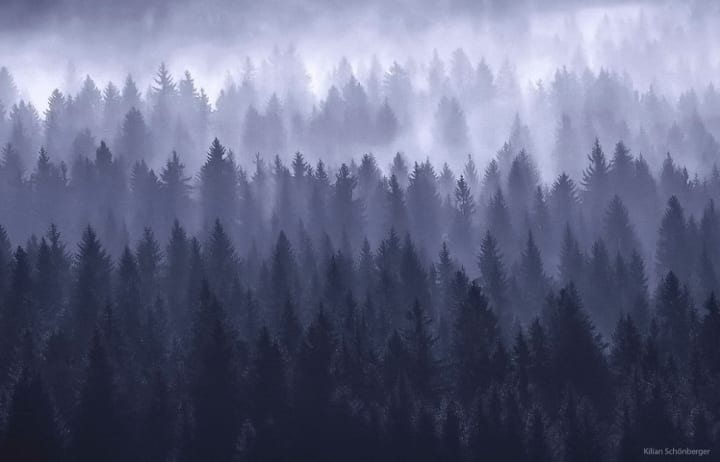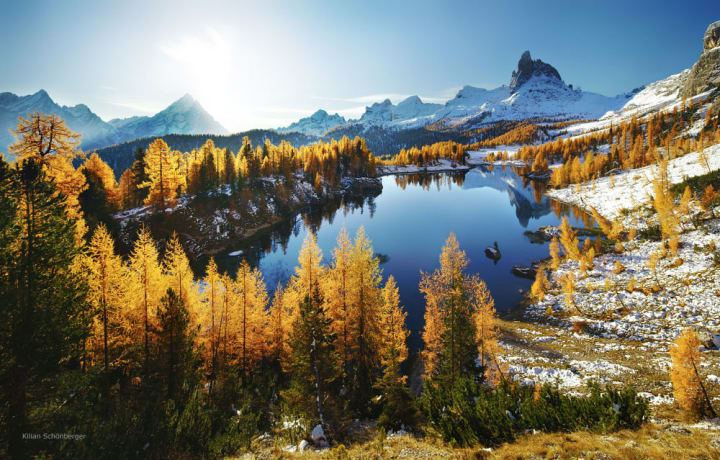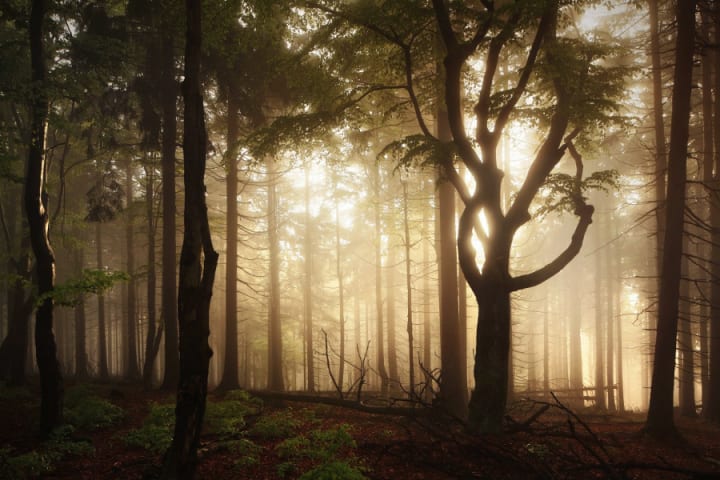 Mark Gray

Born in Melbourne, Victoria, Mark Gray is a self-taught photographer who specializes in unique panoramic photography of gorgeous landscapes from Australia and across the globe. Among the landscape photographers to follow on Instagram, Mark's open and limited edition photographs were taken with a medium format panoramic film camera which is much more advanced compared to any digital camera available. And it can capture amazing details.
Just scrolling through his Instagram, you can tell that Mark is an incredible editor. From perfectly capturing sunset colors and editing them to bring out the characteristics, his social media is chock-full of fascinating posts. And it's no surprise that his interest mainly falls under sunsets, since they extract such vivid colors and tones.
Follow Mark Gray: @markgrayphoto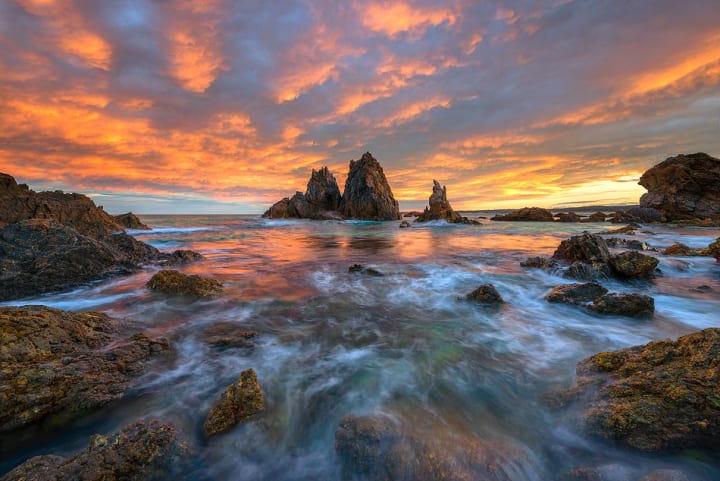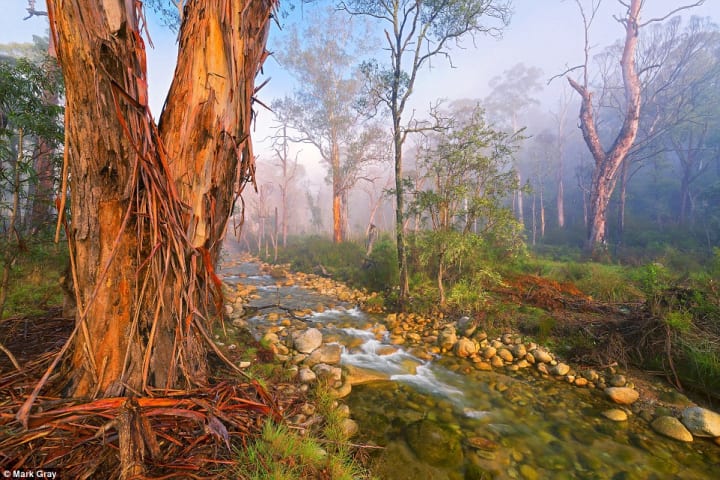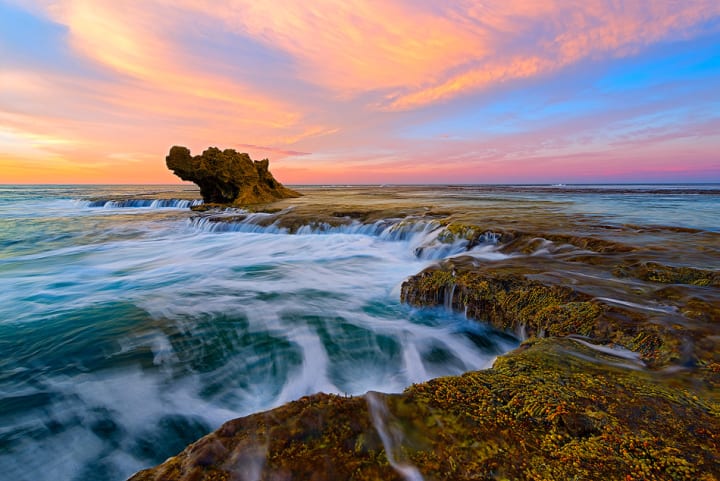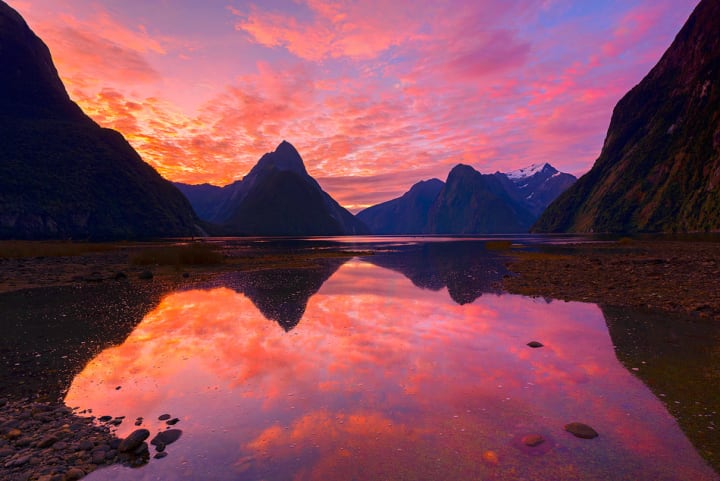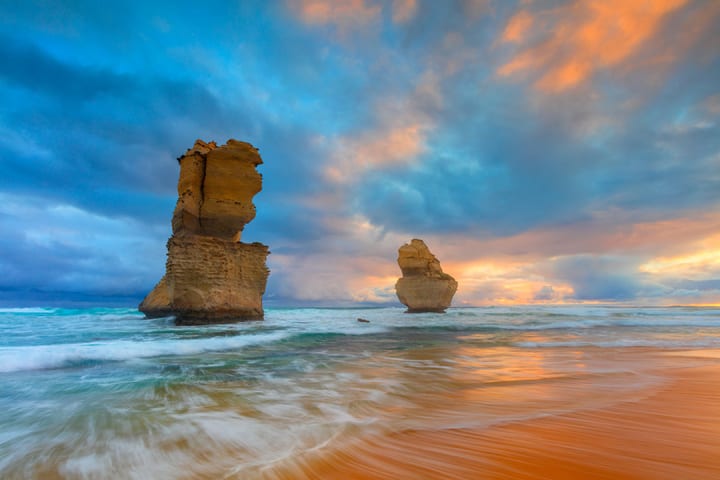 Rachel Barkman
Wife, dog-lover, photographer, and nature enthusiast, Rachel Barkman is definitely one of the best landscape photographers to follow on Instagram right now. While she's so passionate in taking nature and landscape photos, she's the type to spend her days roaming through nature. Through the forest, on top of mountains, or even kayaking around Vancouver, she loves everything that has to do with the outdoors. Rachel has also worked with amazing brands and documented clothing lines, camping gear, as well as landscape images for companies to utilize.
However, she finds an interest in telling stories through the photos that she takes. And you can see all of that through her Instagram. She wants people to view her photos and actually feel them. That's something that most photographers aim for when taking photos. Not to mention, she's also a portrait and wedding photographer. Even for her photos of people, she wants viewers to connect with their emotions and expressions.
Follow Rachel Barkman: @rachelbarkman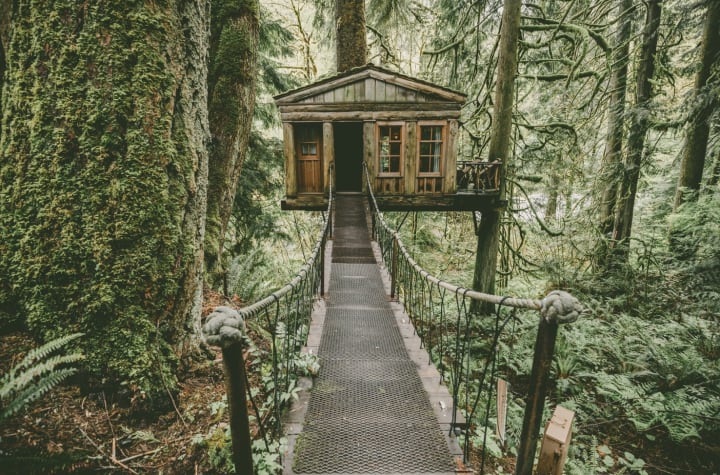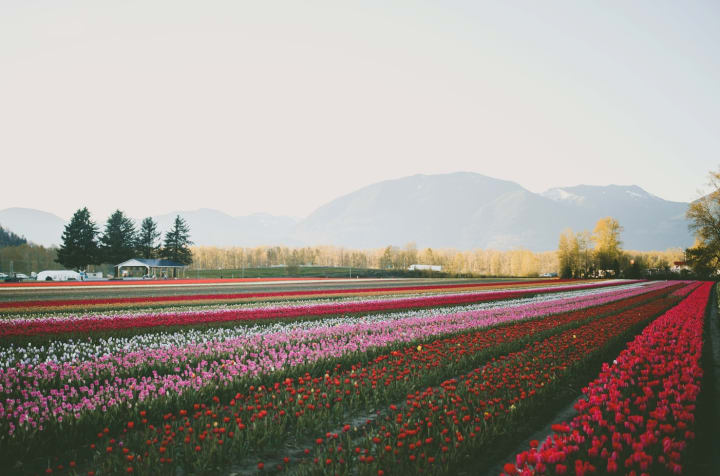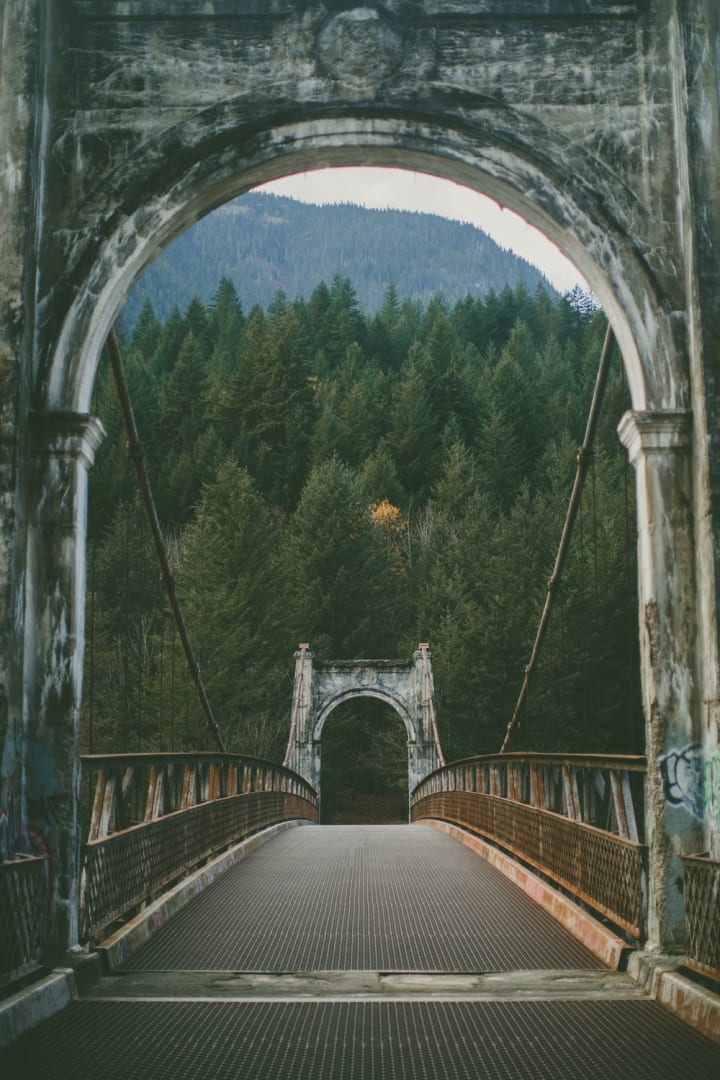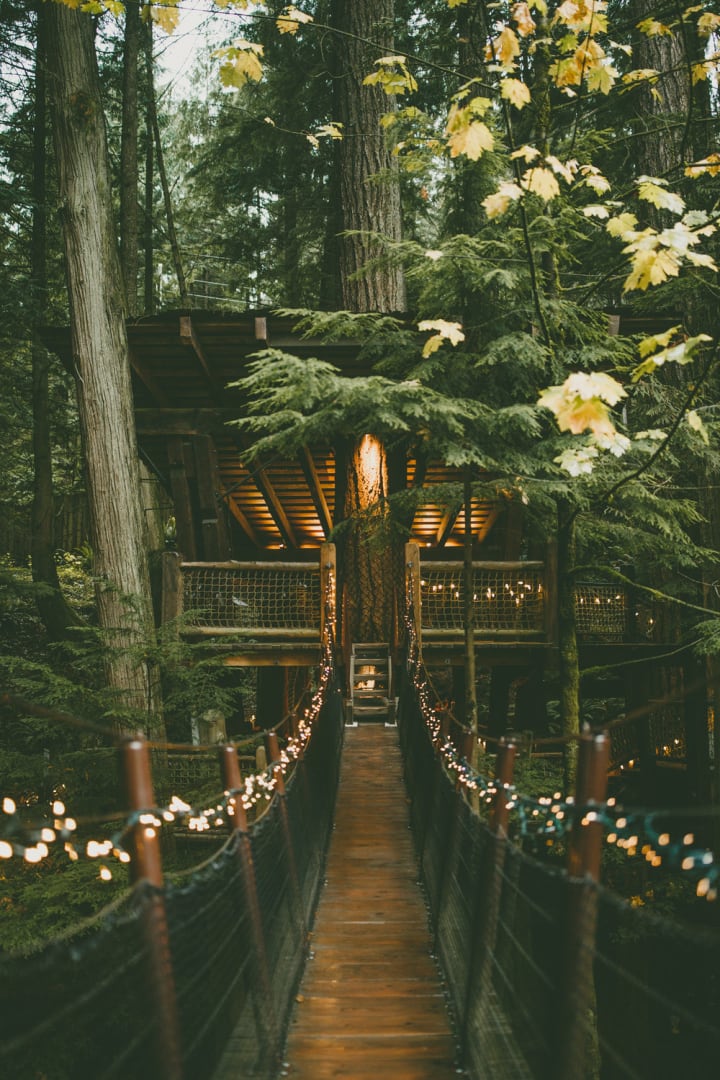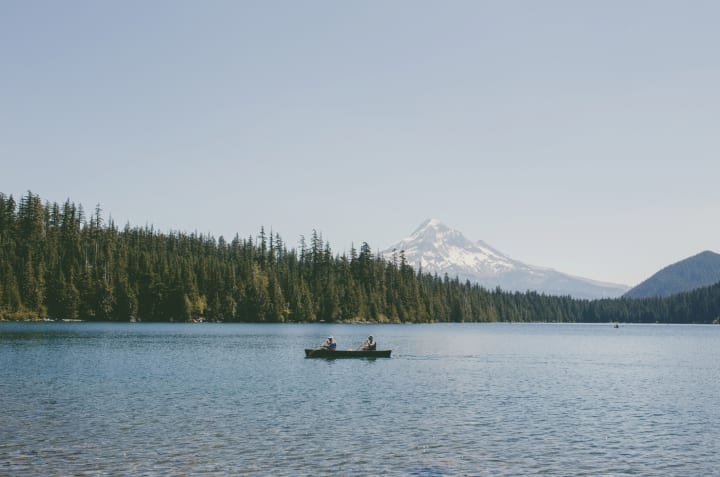 Zack Melhus
You won't find anyone who loves camping and hiking more than Zack Melhus. As a passionate and loving photographer, Zack truly captures the beauty and essence of nature when spending his days outdoors. He'll capture photos from the top of the mountains to low in the ground by the forest. Not to mention, the majority of his photos have the same color scheme, which makes him very interesting to check out on Instagram.
As a youth pastor and a photographer, Zack's photographing skills are absolutely amazing. He even manages to make the simplest of photos look breathtaking, and you definitely have to check out his most recent photos. Snow has never looked so amazing until Zack captures its beauty through images.
Follow Zack Melhus: @zmelhus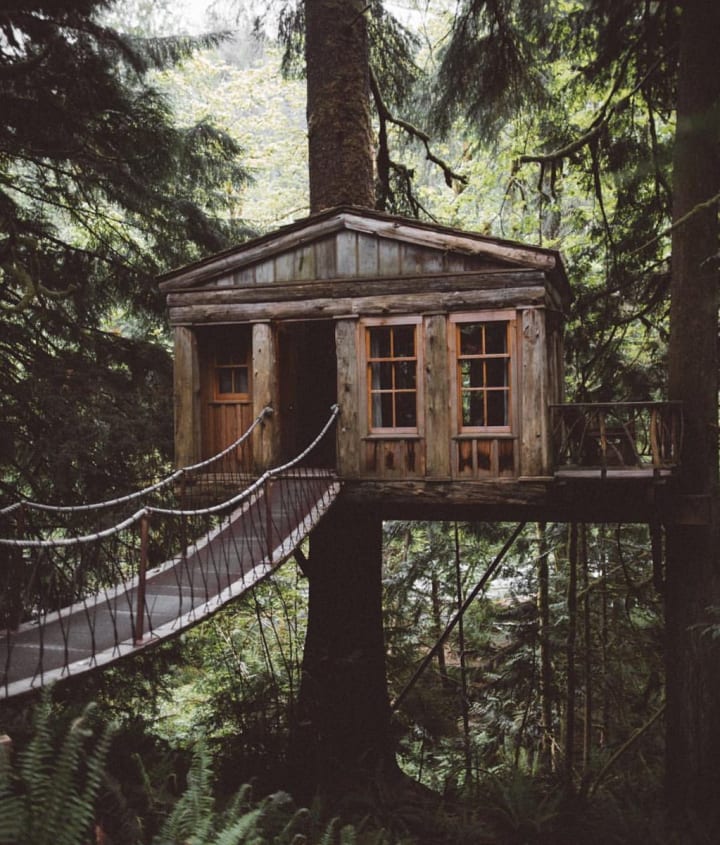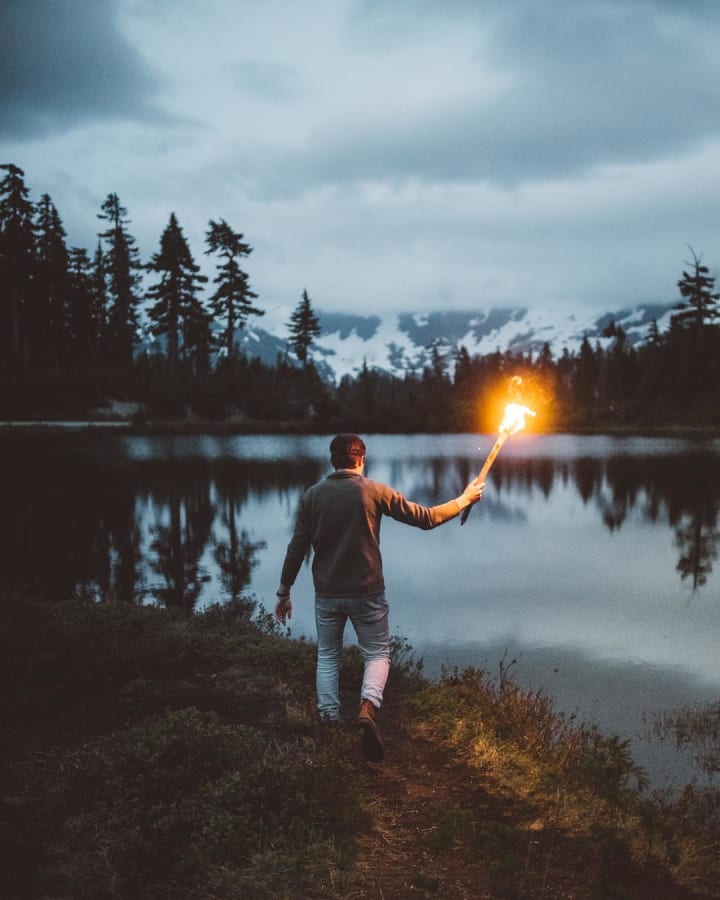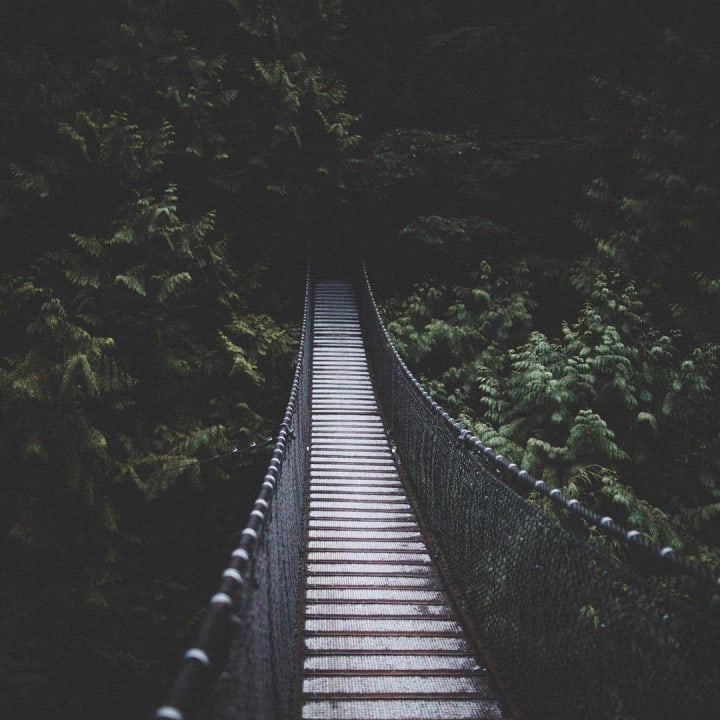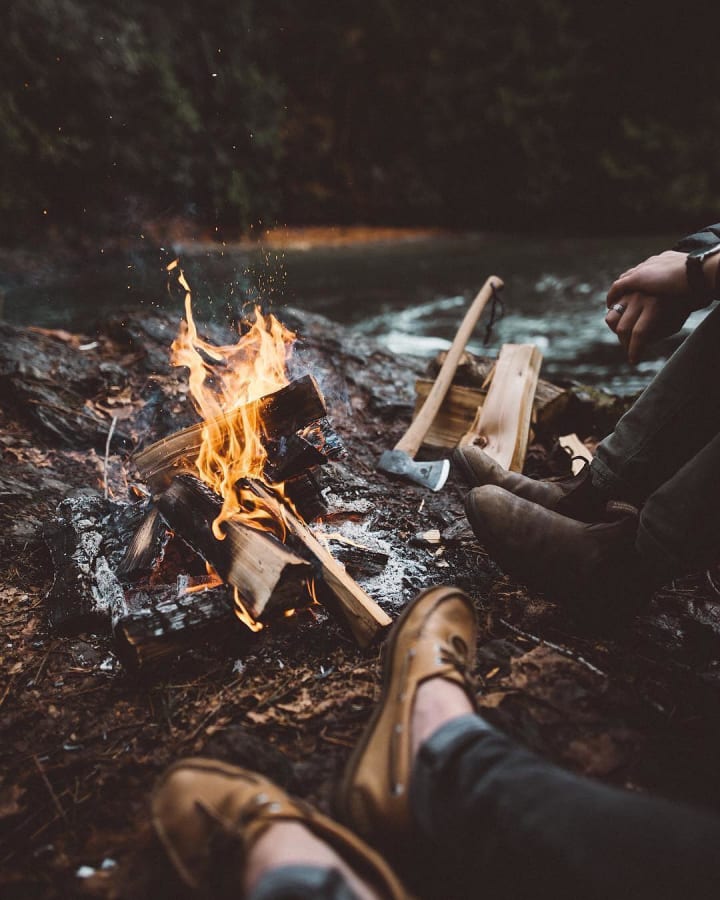 Trey Ratcliff
Photographer, artist, writer, and adventurer, Trey Ratcliff is certainly one of the coolest landscape photographers to follow on Instagram. His images truly capture the beauty of the exotic locations he travels to. In all of his photos, there is always something unexpected, raw, and beautiful to see. As unique as his photos sound, Trey himself is a unique individual—he grew up blind in one eye. However, even though he has half of his vision, photography has strengthened his weakness while exploring the world to capture it all in photos.
As an amazing landscape photographer, you can see it all through his Instagram. While he's mainly know for his views and scenery photos, Trey takes the time to shoot photos of historical landmarks and colorful surroundings to please his viewers. With a ton of patterns and brilliant colors on his social media, his followers can't get enough of his posts.
Follow Trey Ratcliff: @treyratcliff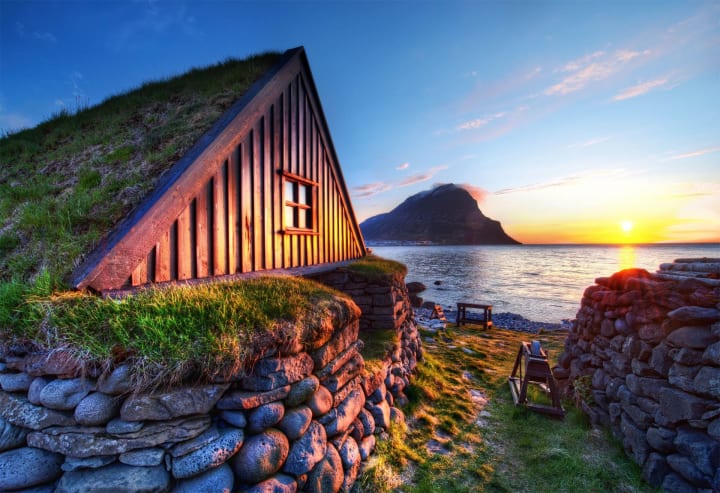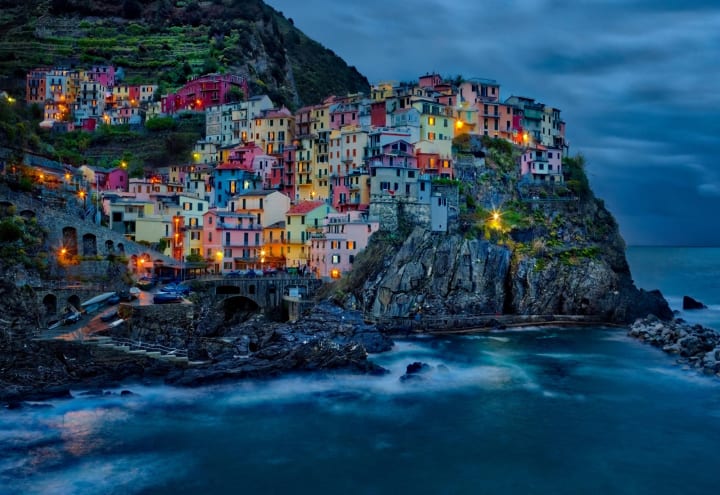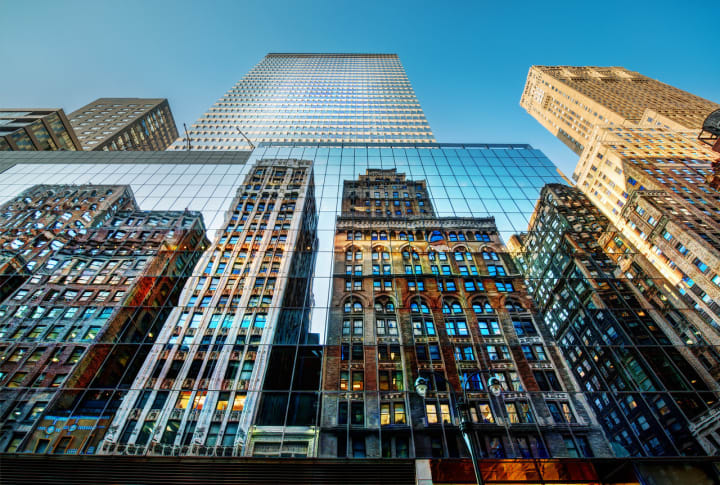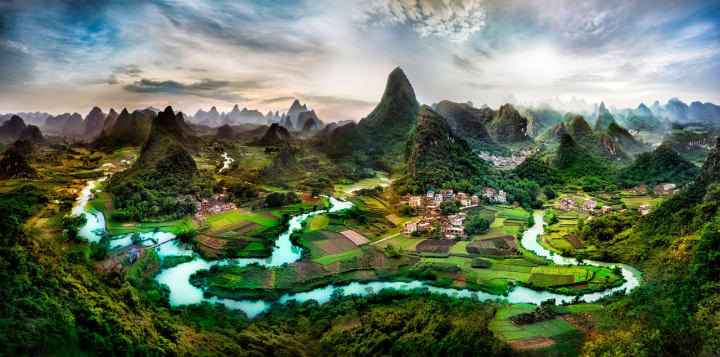 Max Rive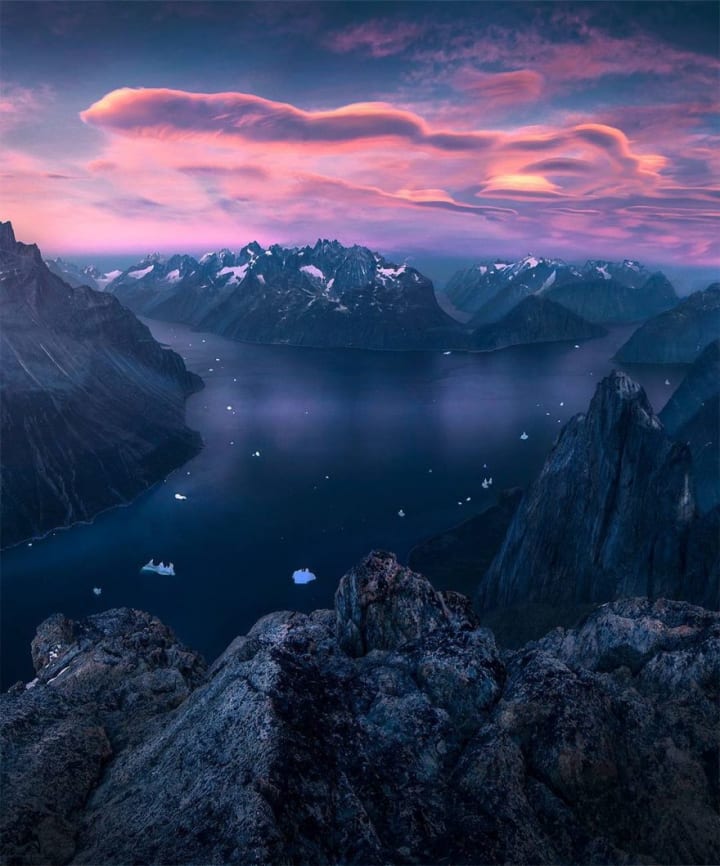 Born and raised in the flat country off the Netherlands, Max Rive gained a passion in landscapes and mountains after hiking up a mountain in Switzerland at the age of five. While he enjoys checking out the views from the highest mountains, he also gets a kick out of photography and capturing it all in photos. And you can view it all through his Instagram, which consists of views of landscapes and sceneries from top of the mountains.
Max also aims to travel across the globe and photograph everything he find interesting and stumbles upon along the way. His photos look so amazing, you'd think they're photoshopped. In addition, most of his photos feature gorgeous sunsets setting right above the mountains, and all of his 1.3 million followers grow fond of every single photo he posts.
Follow Max Rive: @maxrivephotography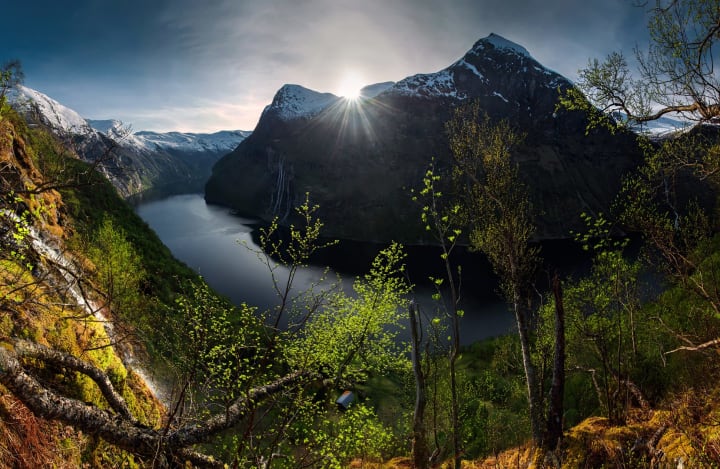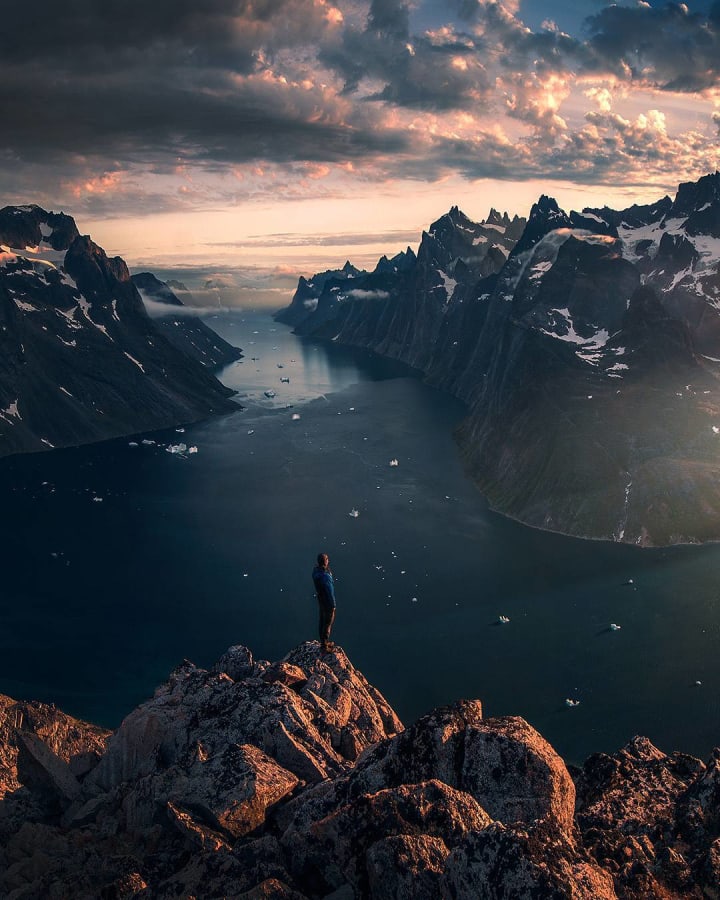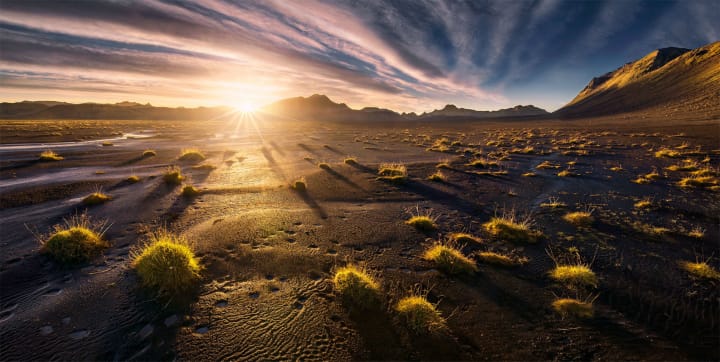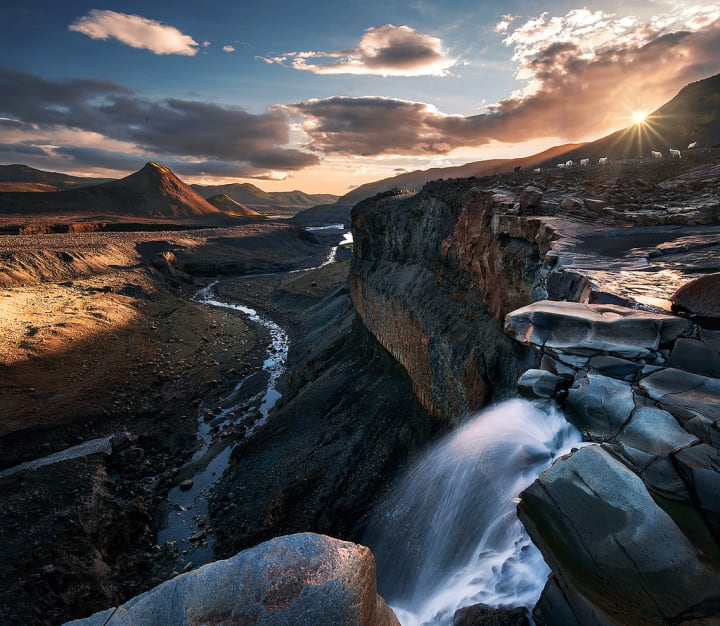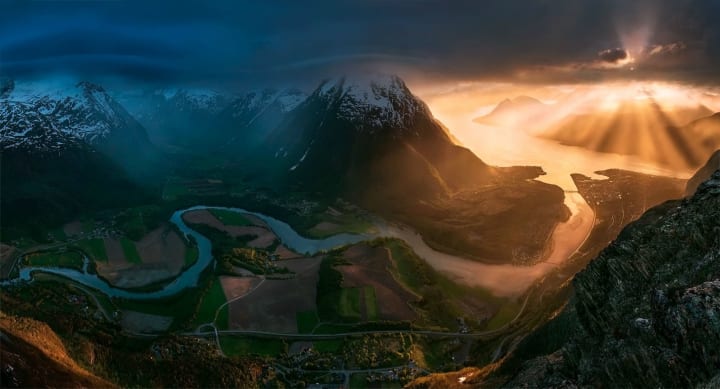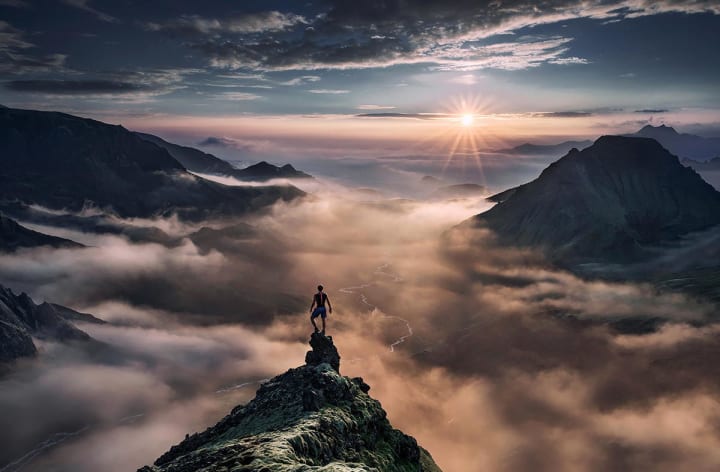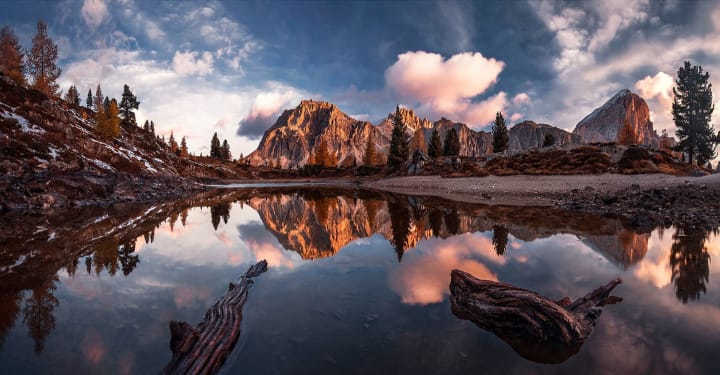 Kate Holstein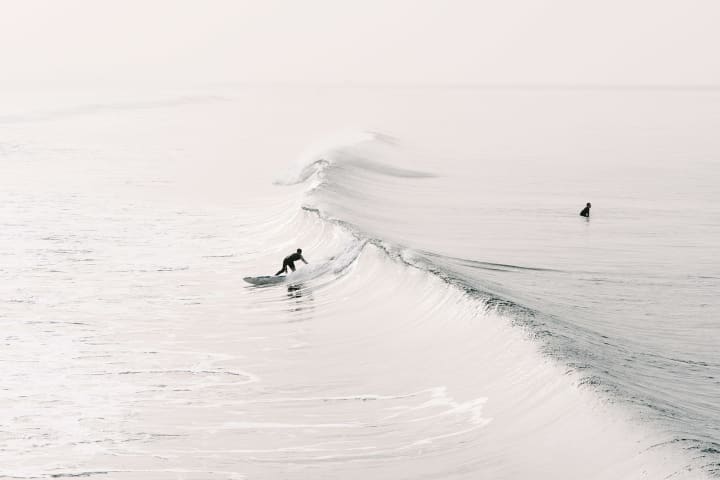 Among the stunning landscape photographers to follow on Instagram right now, Kate Holstein is a magnificent photographer who fell in love with landscapes at an early age. Her photography mainly focuses on landscapes, however, she's no stranger to water photography, as well. Her work has been internationally published in magazines, books, and online. From shooting travel photos to weddings, lifestyle, and even celebrity portraits, there's never a limit to what Kate can capture on camera.
And her Instagram is truly unique in her own style of photographing. If you don't know what I'm talking about, check it out yourself. It consists of photographs of water, landscapes, mountains, and everything else from nature. But what lured us into loving her work is the simple colors she uses in her photos. Soft, white, pale, bright, and warm colors. And it's really aesthetically pleasing to scroll through.
Follow Kate Holstein: @kateholsteinphoto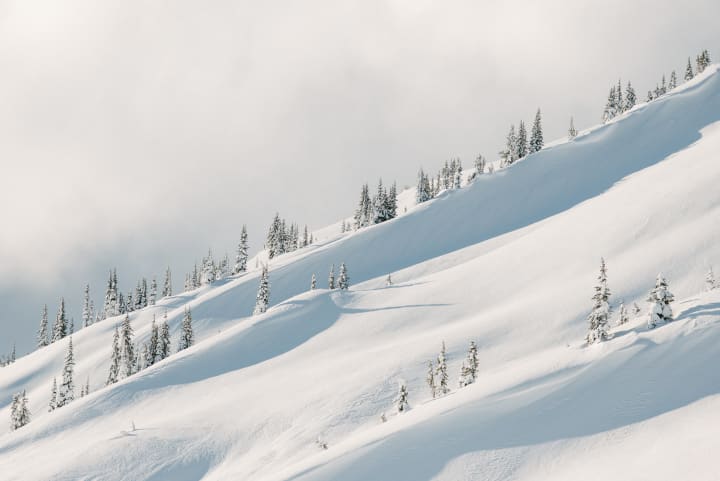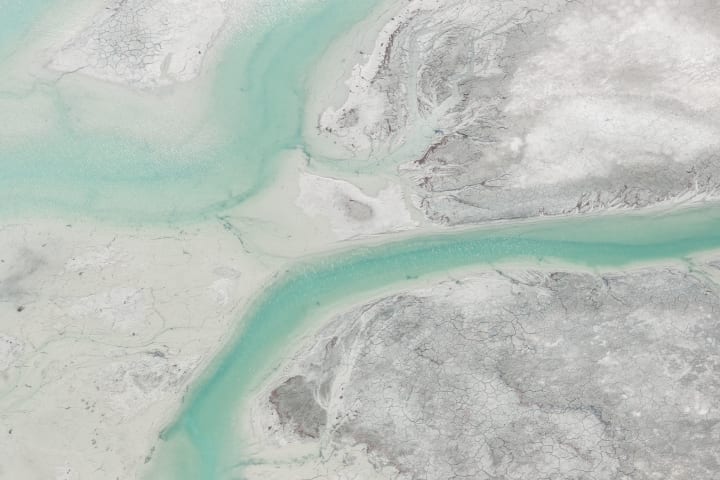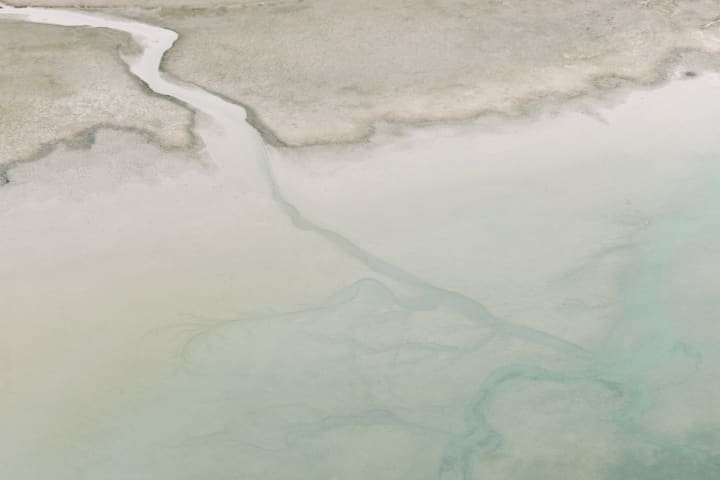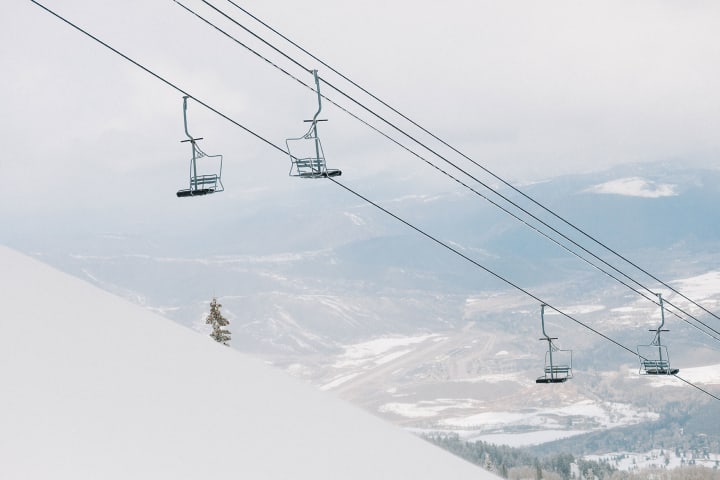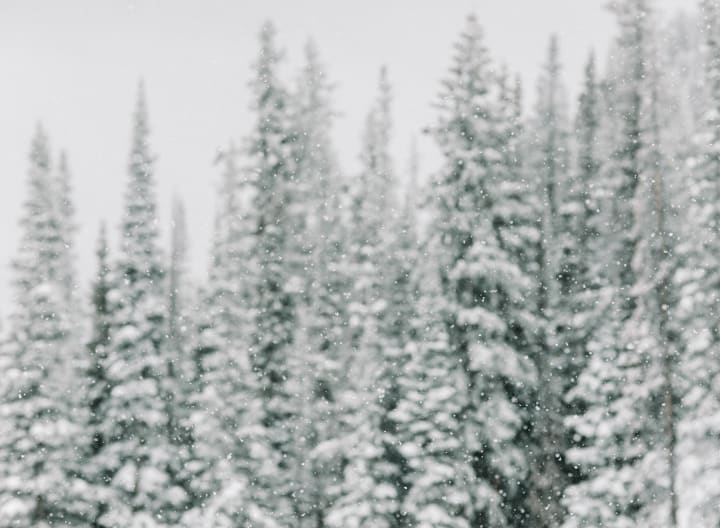 Andy To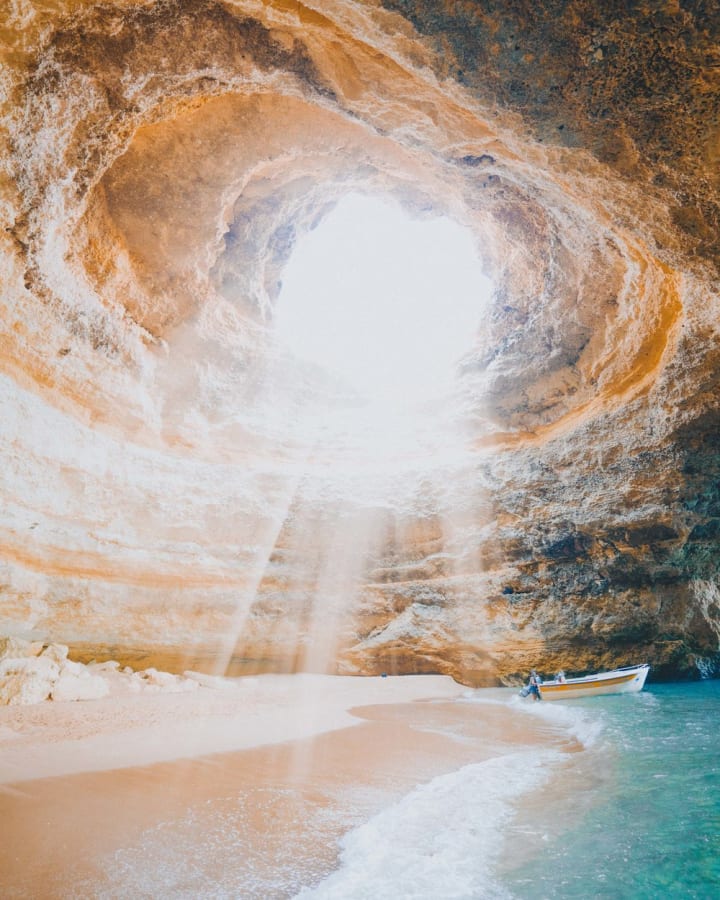 After dealing with the darkest years of his life, Andy To decided to turn his life around and enroll back into school after dropping out to study filmmaking. The camera gave him a new voice and it completely changed his life and gave him the opportunity to tell stories through his photos and videos. Now, Andy is traveling across the globe, capturing photos of gorgeous landscapes and sceneries in the most diverse destinations.
He's traveled to countries like Malawi, Cuba, Thailand, Austria, Spain, Jamaica, and much more. From the interesting landscape photographers to follow on Instagram, Andy takes photos of different cultures and tells stories through his work. Climbing from the highest mountain to standing in a vast field, all of his photos have fascinated those who've come across him on social media.
Follow Andy To: @andyto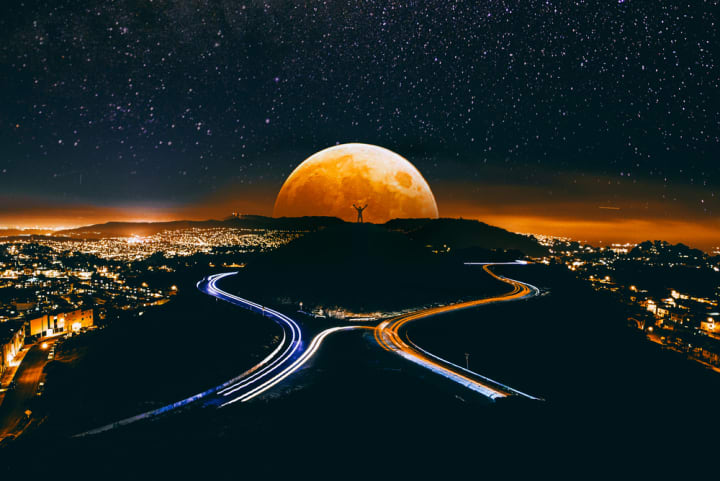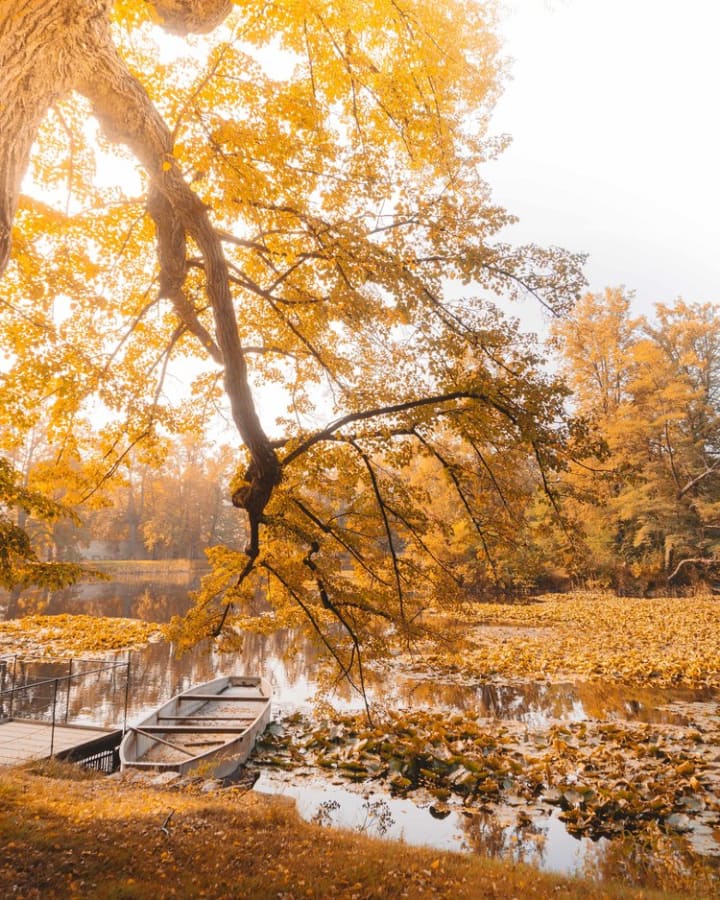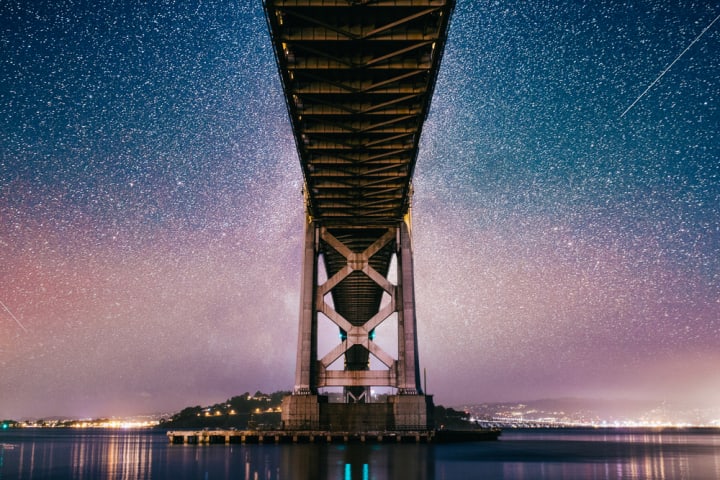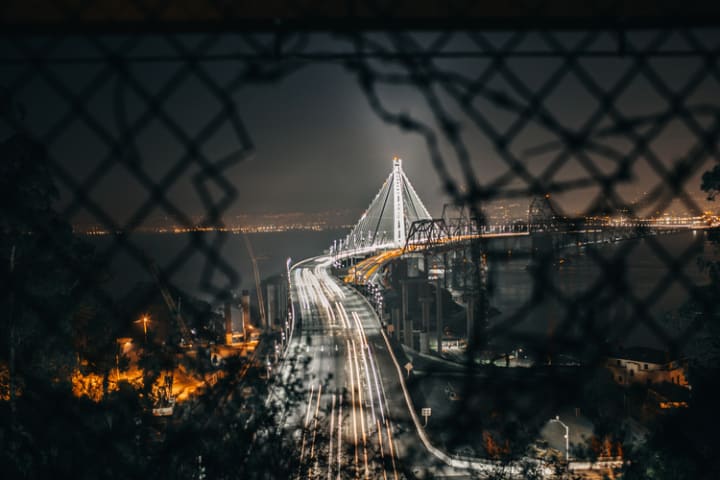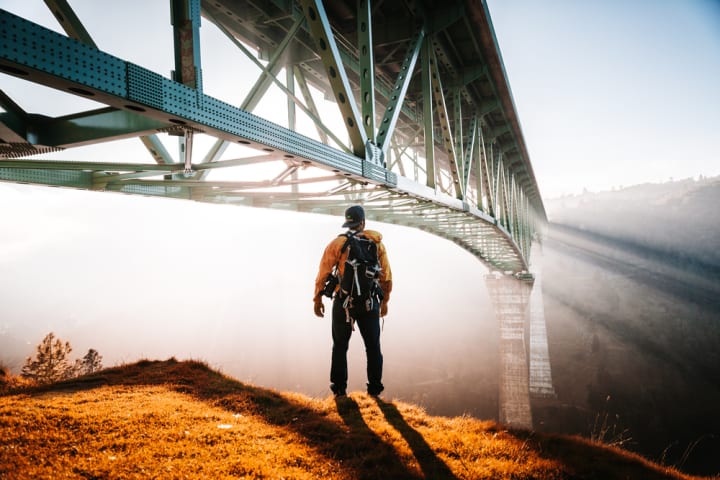 Christian A. Schaffer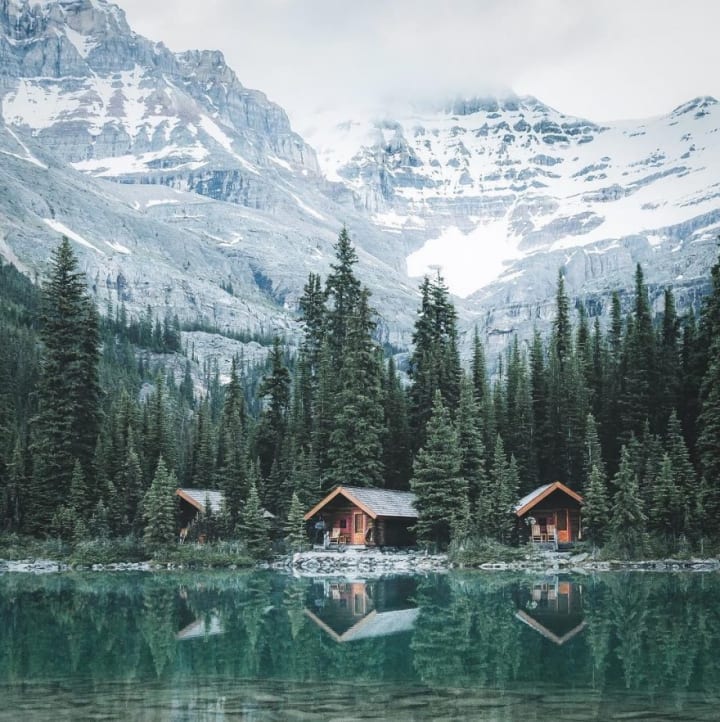 Finally from the all-time greatest landscape photographers to follow on Instagram now is Christian A. Schaffer. As a photographer, she's traveled to 36 countries and lived in five of them, moved 31 times and even changed her mailing address 32 times. So you can tell that she's always on her feet, which benefits her photographing. After deciding to leave her corporate position, she wanted to pursue photography and long-term traveling. From there, she's been outdoors the majority of her time, capturing gorgeous photos of diverse landscapes, views, and sceneries. And as a photographing backpacker, she calls nowhere her home.
As fascinating as she sounds, her Instagram shows you exactly where she's been and currently in. From photos of the starry night sky to the mountains, soft blue waters, and pale white snow landscapes, her social media can wow just about anyone who comes across it. And you certainly won't regret following her, since you'll be updated with beautiful posts often.
Follow Christian A. Schaffer: @christianschaffer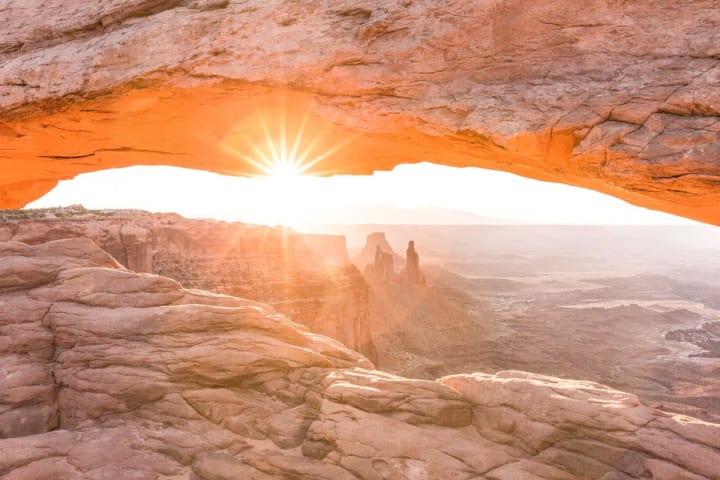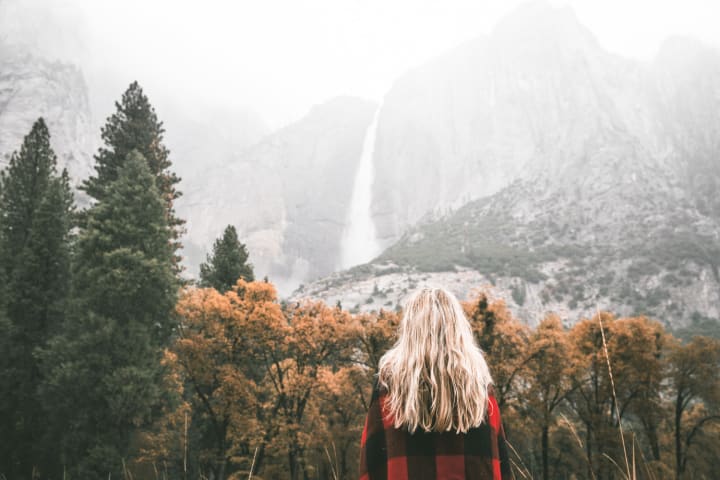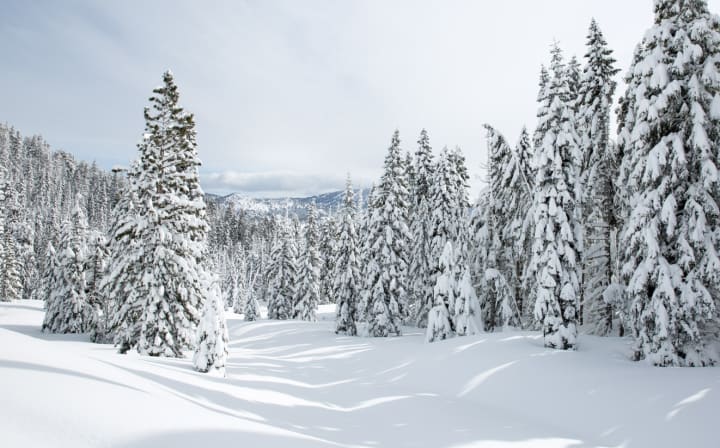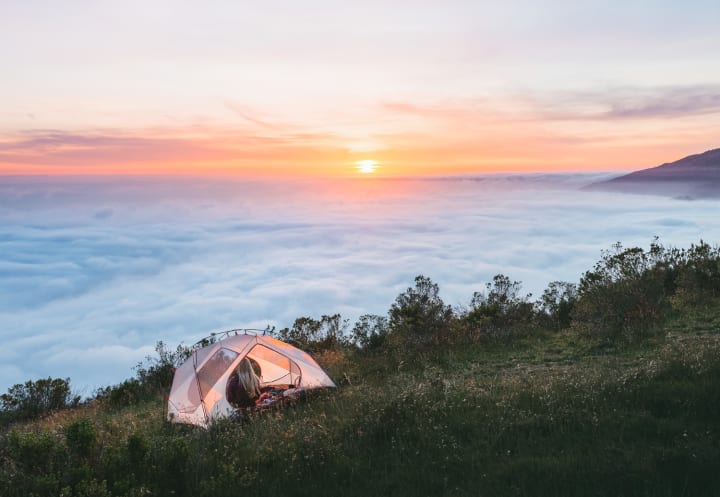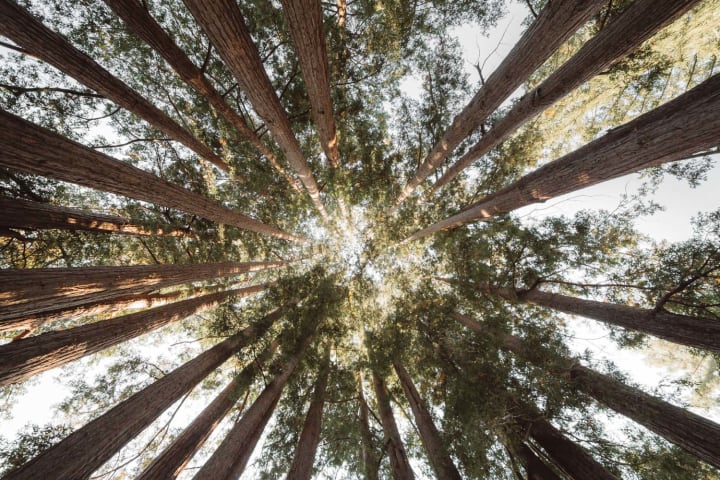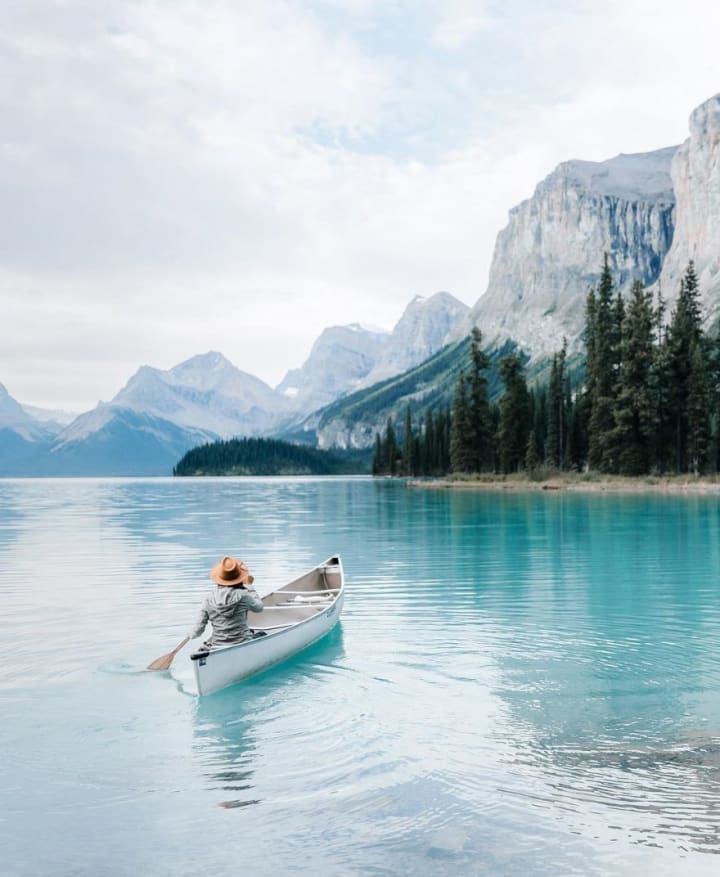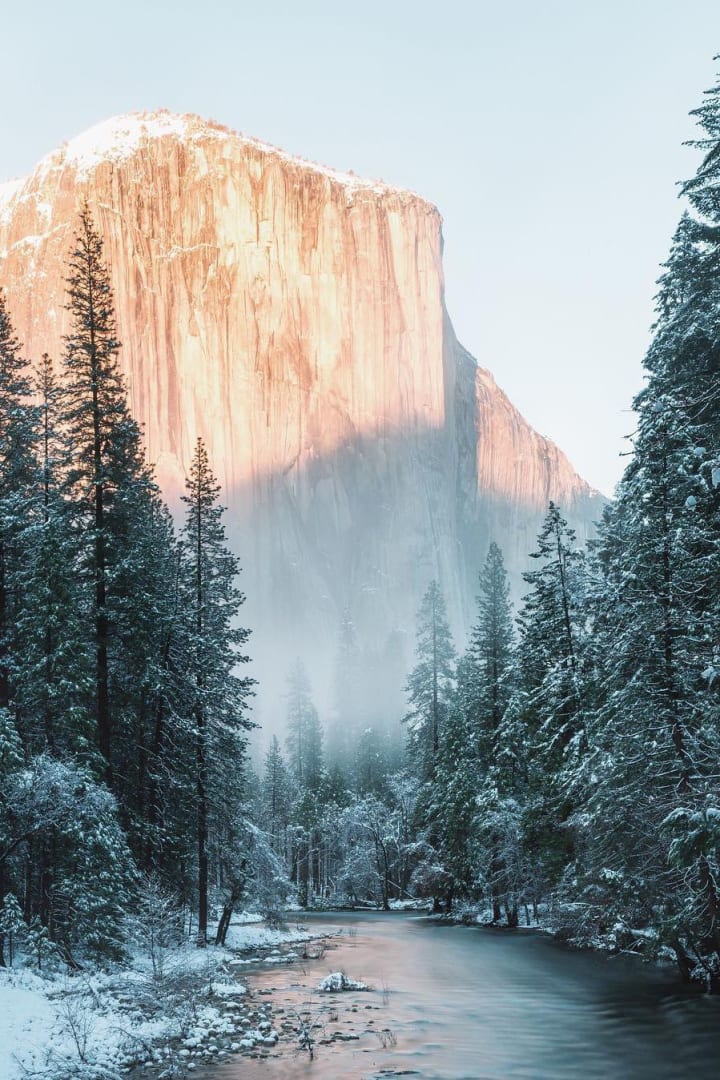 About the Creator
Reading good literature plays a huge role in my life — and so does online shopping and wine.
Reader insights
Be the first to share your insights about this piece.
Add your insights