The 4 Best Subscription Printing Services for Photographers
Whether it's a gift to a loved one or a keepsake, subscription printing services for photographers will capture your moments and present them perfectly.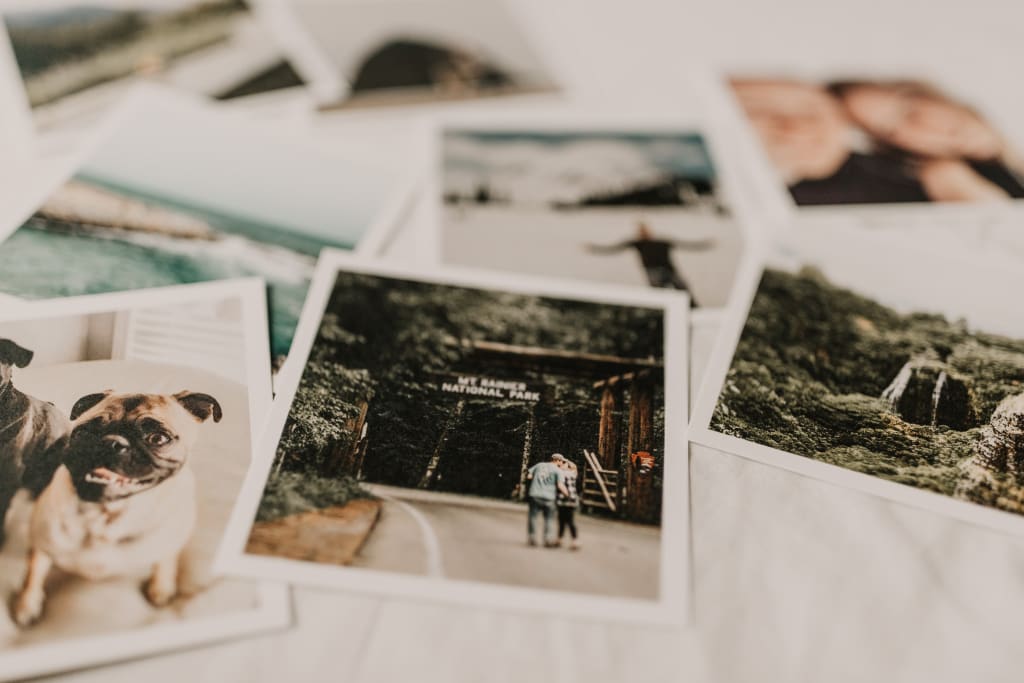 It's fair to say that the digital revolution in photography well and truly arrived a long time ago, and has since transformed an art form in wonderful ways. Instead of waiting days, weeks, or even months to see if your shot is as good as you thought it would be, you can see it in an instant. However, there is a downside. Despite constantly taking photos on our phones and digital cameras, when do we ever make the time to appreciate them?
Nothing brings back memories better than flicking through an old photo album, and digital versions on screens just don't have the same romance as looking back on the good old days. Here we take a look at some of the reasons to get back into printing your photos, as well as some great subscription printing services for photographers to help you make your memories last.
Why Printing out Photos in the Digital Age Is a Good Idea
So why is it a good idea to print out your photos with so many digital possibilities now on offer? Here's why!
A Security Blanket for your happy memories—Whilst people always used to worry about their photos getting gobbled up by a fire or drenched in a flood and having no fallback, digital photography also comes with pitfalls. Most people have had usb drives fail or their computer frazzled, and it's not easy to stay on top of getting the level of photos we take up onto the cloud. So by printing out your photos, you give yourself a nice bit of security for your happy memories.
You'll look at them more—We might occasionally scroll through our photo catalog on our phones, but they're much more likely to end up in the digital graveyard, never to be seen again. Making the effort to put them in an album brings you closer to the photos, and encourages you to look at them more, which is great if you already understand why printing your photos can make you a better photographer. Even more importantly, it gets you to share your photos with others, which is the best thing about them!
They make more of an impact—If you take the time to pick out your best photos and group them together, they can make a much bigger impact than they would on their own. Seeing photos on the screen is also a different experience to holding it in your hand or seeing it hung up on your wall every day.
It's easy—Fortunately, some bright sparks realized that people need a bit of encouragement to bring them back into the printed photo fold, and there are a host of options now available for people looking to bring their photo memories back to life in print.
The Best Subscription Printing Services for Photographers
Although there are plenty of printing companies out there offering photo subscription printing services, it's a good idea to pick a site that best suits your photography needs. Here are some of our favorites for whatever type of photographer you are, from the budding newbie to the full blown pro!
Have you ever wondered what it would be like to appear in a magazine? Well, you're in luck! Recently comes with a handy app that makes it easy for you to turn your iPhone pictures into a beautifully crafted magazine at the click of a button. For as little as $9.99 a month, you can get 12 magazines for a year, making it super easy to get your photo memories into a photo album without having to put in the labor of sticking them in and choosing how they will appear on the page.
When you launch the app, it will present you with your 100 most recent photos, which you can drag around into the layout you desire and remove the ones you don't want seeing the light of day. The only downside is that, beyond the layout, there is not much personalization available other than selecting whether you want a 50 page or 100 page magazine. There is also a discount available on this service if you refer a friend.
Pros:
Great value, even for international shipping
Quick and easy
Great for building collections of photo types
High quality printing
Monthly, quarterly, and even one month options available for the snap-happy down to the less prolific photographers
Cons:
Not yet available on Android phones
Only limited control over the design (but this makes it quicker and easier to use)
If you've always been a fan of the fine art of printing photos but have been put off by the costs usually associated with getting large numbers of photos printed, then this superb value photo printing app will make you feel all kinds of groovy. For just $3.99 a month, Groovebook makes it easy for you to print up to 100 of your favorite photos every month. The only downside of these photo books is that they are just four and a half by six and a half inches.
This app was founded by someone hit with the pain of losing their phone and all their photos along with it. Before long, they were pitching their idea on TV, and now it's available to all whom are looking for photo printers! The app usefully indicates photos you've had printed before so you don't select them by accident month after month. Groovebook is also available on both the app store and Android, which is pretty handy!
Pros:
Without doubt, the best value subscription printing services for photographers out there
Quick and easy to use
Makes an excellent gift
Good image quality products
Free gifts when you refer a friend
Cons:
Not yet shipped via snail mail outside of the good old US of A
No control over the design or cover
No one-off option available, but months can be postponed
Parachut is a photo subscription service that's a little different. This service is all about getting you to take high-quality products, rather than order prints, but is well worth checking out if you are looking into subscription printing services and want to try out some expensive equipment without having to shell out on the gear before knowing it is exactly what you are after. With access to their warehouse of gadgets from as little as $1, they demand inspired and professional photographers' attention.
Whether you want to try out the EOS 5D or an Alpha a7 III, neither will set you back more than $25 per day. Or, you could even opt for Mavic Pro drone for just $7 a day. Heading on safari and need a zoom lens? These guys can sort you one out for just $15 a day to make sure you are one of the newest and biggest nature photographers to follow on Instagram. The prices are kept low as it is a way for brands to get people using their stuff.
Pros:
No time limits, late fees, or shipping costs on your gadget use
See products in action to really get a feel for how they differ
Insured items against wear and tear and a protection plan covering theft and accidents
More sustainable way of using goods as one product can be used by many
Good customer services
Cons:
Only offers an annual membership fee
Need to set up a profile and be accepted to the community
If you're not keen on monthly subscription printing services, then there are even more options available for online printing. Shutterfly almost always has a massive reduction applied to their prices (and free shipping) on large orders. These guys are one of the best places to get professional pictures printed, and make it possible to print on things you wouldn't have dreamed of from mugs to bean bags to even metal prints! They can also print to sizes that will blow your mind, and are printed to a high standard (photo size permitting!).
These guys make putting together a professionally printed album together a lot easier than many of the other online printing services, but you will have to work harder than when you would be when using the apps available on this list for monthly photo books. However, this does give you more control over the layout of your album, and a real sense of ownership over the production of the final product.
Pros:
There is no monthly subscription cost
More control over how your photo album looks
A huge array of products
High image quality printing
A seemingly never-ending sale
Cons:
They do not offer a subscription service with price benefits
More time consuming to make photo albums/books
To Sum Up
So there you have it, printing photos is now easier than ever thanks to the great sites that exist specifically to turn digital into print at the click of a button. Subscription printing services for photographers allow you to try out expensive products cheaply, and help you build your knowledge about what makes a good photograph. So, what are you waiting for? Now's the time to go and bring your best memories back to life!