The 13 Best Fetish Photographers on Instagram
Some of the best content on Instagram comes from fetish photographers who capture sexual fetishism through erotica, latex, and much more.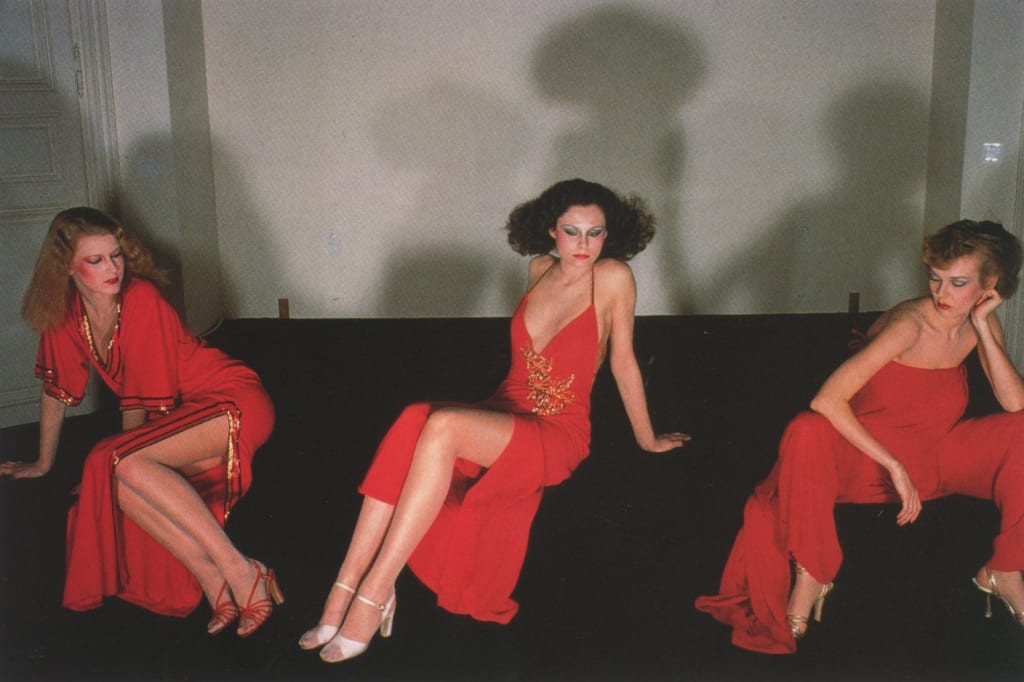 Fetishes are a universal phenomenon. While some people consider fetishes to be taboo, others embellish in its art and create content to share with others. With the help of social media, fetish photography has grown exponentially and is reaching audiences by the thousands, making it a normality within our culture. Content is filling our timelines with everything from pin-up dolls, erotica, latex, and much more that define fetishism. Exploring the Instagram feeds and analyzing fetish photographers opens our minds to a whole other world.
Joanne Leah's Instagram feed is redefining what it means for women to feel erotic. By using objects in placement of female body parts, Joanne captures the beauty and essence behind the female anatomy.
Throughout her feed, you can see objects such as shot glasses, tape, paint and even fruit to depict the nature behind a woman's body. Playboy has defined Joann Leah's work as, "the new era of uncensored soft erotic art." Joanne has her own solo exhibition in New York, ACID MASS where you can find more, or her uncensored work.
Using engaging color contrast and abstract photography, Prue Stent is able to capture randomly weird but common kinks by using female models in natural environments. The fetish photography centers around conflicted relationships and femininity. In most of this contents' feed, we can see an interaction between model and material in which the materials are used as a costume or disguise to frame and distort the female body. This artistic duo has their art featured in museums and exhibitions worldwide.
Ellen von Unwerth most notably uses duality as a form of expressing female eroticism and fetishism. Her fetish photography mostly consists of women in fashion spreads and iconic looks. Many of her photographs expose female sexuality and how they fit outside of the status quo. Ellen's images suggest that women are sexual, violent, and unforgiving, just like their male counterparts. Her work can be found in magazines such as Tatler, Elle, and her very own issue, Von.
With a staggering 42.5K followers and counting, Guy Bourdin empowers women by curating his fetish photography to feature self expression in female sexuality. Although no body parts are exposed in his work, Bourdin uses storytelling through his photographs that keep his followers wanting more.
As a French artist, Bourdin is used to uncensored content, and uses Instagram as an outlet for his plethora of ideas. He shoots in his studio, in undistinguished bedrooms, on the beach, in nature, and in urban landscapes to unfold unusual dramas and turn everyday scenes into powerful messages. His fetish photography swept away all standards of beauty, conventional morals, and product portrayals all in one. His work glorifies the outrageous, hair-raising, imperfectly perfect female body.
Steve Diet is the king of pin-up doll fetish photography. While most of his subjects can be seen wearing bustiers, he is expressing female sexuality through specific angles and poses. His subjects range in diversity, making his feed very inclusive.
Many of his photos are edited in black and white, which give his work a more classic tone. Pin-up dolls are a symbol for female sexuality and eroticism, and Steve Diet Goedde makes sure to capture that element in every single one of his photos. Although his feed is PG, you can purchase prints of his uncensored work on his website.
Latex is the answer for Phoebus Kalista. For 10 years, Phoebus has mastered his work in fetish photography with his main subject being women and latex, insinuating BDSM.
This Instagram feed gravitates towards a specific fetish culture, which is what makes him one of the best fetish photographers on Instagram. Sexual bondage is one of the leading fetishes in the United States, and Phoebus brings this to light by using models to recreate poses and body language expressions for a full, authentic affect.
Nedda Afsari explores themes of liberation, power, control, and self-awareness within her photography. She celebrates the diverse realms of women femininity and human sexuality through a series of daunting and intense photographs. Her work has been featured in publications such as Playboy, i-D, Dazed, SSENCE, and more. Additionally, she shot St. Vincent for her album Masseducation, crossing the lines between sexuality and music.
As if the Instagram handle didn't say enough, this Instagram feed is home to anything and everything BDSM related; which as you can probably imagine, is one of the most popular sexual fetishes out there in the world of fetishes. By using ropes, handcuffs, and gag toys, this fetish photographer arranges her subjects so that they tell a story of an erotic event. Women can be seen tied up, gagged, and hung in various positions for sexual pleasure.
Female empowerment through sexuality and bondage is the theme of this fetish photographer's Instagram feed. Females can be seen in a position of sexual prowess over their male counterparts, indicating that women have total control. Her combination of fetish fashion photography puts her at the top of the list for best fetish photography Instagrammers.
As one of the most well known and respected fetish photographers on Instagram in the industry, Yeha Leung has worked with talented artists such as FKA Twigs, Kali Uchis, and Amanda Lepore, to name a few.
Yeha specializes in creating custom fashion pieces that glorify the female body. Her use of latex, pearls, and unusual fabrics make her an icon in both the fashion industry and fetish world. Fans of Yeha's work can purchase garters, bras, belts, chokers, and much more on her website.
Interestingly enough, this fetish photographer blends her admiration of bondage and food into one Instagram feed. Alternating through sexual photos and delicious delicacies, this Instagram is every kink's dream. With the hashtag #StayForTheFoodOrTheNudes this photographer is blurring the lines between culinary art and fetish photography into one nuanced piece of art.
Leather fetish lovers rejoice! Queer performance art is the subject of Carter Schneider's Instagram, and he has our full, undivided attention. By creating images that invite the viewer into the world of queer art, Carter is exposing his followers to a whole other meaning of fetish photography. As he is in the process of transitioning himself, he showcases the importance of queer art to help others express themselves and embrace their sexuality.
Sexual fetishes come to life on this fetish Alexandra Kacha's Instagram feed. Of the fetish photographers out there, Alexandra does an excellent job of portraying her fetishes in a normalized setting, and uses editing to soften the images to make them seem more PG.
By experimenting with different shades and hues, Kacha maintains a mesmerizing Instagram feed that glorifies female sexuality and empowerment. Her work is published in magazines such as SURVIVE, Fact Magazine, Bullet Magazine, and Day for Night.