Stunning Picture Framing Ideas for Office Interior Design
Commercial Picture Framing and Picture Frames for Office Cubicles .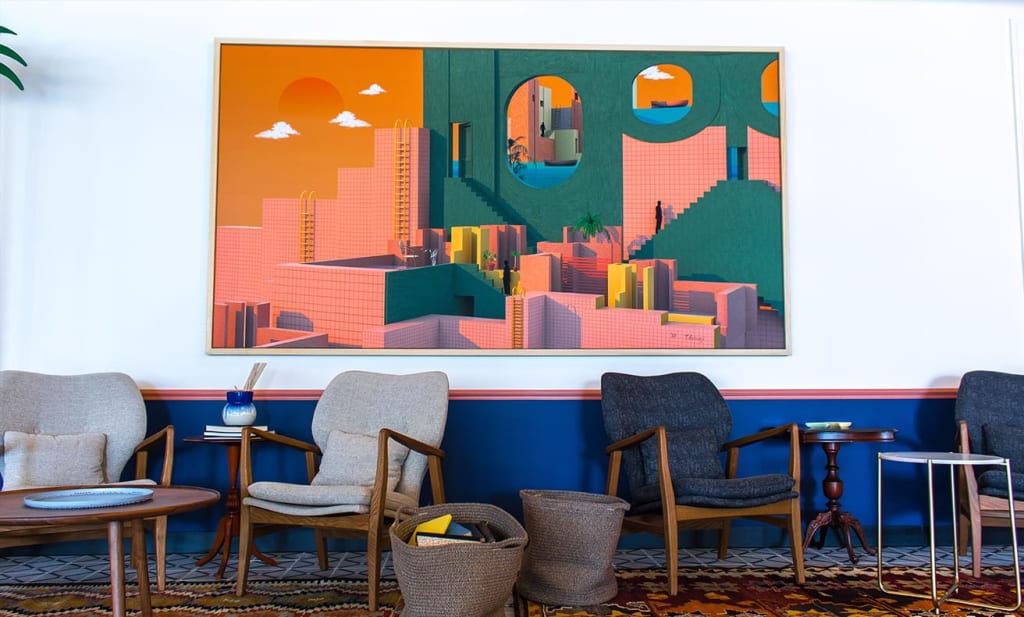 Many of us today are working professionals who spend hours of our day at the office in our cubicle. It feels good to have your cubicle as it gives you privacy from your coworkers and makes you more focused on your work. However, after some time, you may get bored of seeing the blank neutral fabric on the cubicle walls, which is so simple and standard. It may make you think to give it a statement adding some things which showcase your personality by putting personal items. You can hang anything in your cubicle to add freshness and energy to your cubicle, and you can do this by adding specially designed stunning picture frames for office cubicles and your office.
You may think it is a complicated process, but now you don't have to worry. Here are the simple and functional methods to put items in your office space.
1. Plant Frames
You can decorate your small cubicle with plant frames made in 3D pictures framing, not only this will bring some greenery on your desk but will also save your workplace space and act as a shelf on your cubicle wall but with flair. You can choose a low maintenance succulent plant, making it beautiful.
2. Just Simple Frames
You can add some simple empty frames to your cubicles, hang it or pin-up and you can use it for organizing your work by putting a to do list, memos and other notes into the frames and keep your desk clean and tidy.
3. Photo Frames
This one is the most common thing so many will like it and many don't like to do it. However, this is a good idea to frame your family photo in an accent frame which will protect the picture from wear and tear, dust and draw attention on the photo. It's a great way to personalize your cubicle with accent frames; this will put the focus on your personality and also highlight the most important part of your life.
There are also pictures framing for a larger office, whether you are in the commercial world or corporate business. Few beautiful picture frames in your office will leave a good impression on your client, giving an idea of your work and personality.
So, you can opt for the mind-blowing picture framing whether you owe an office, hotel, restaurant or other building if it is made with focusing on every bit giving a perfect finish it will speak about your place. You can get the real artworks, print, pictures and documents framed with higher quality framing, which will help to communicate and to emphasize the powerful message which it may have.
What Are Corporate Picture Frames Like?
The corporate picture frames are clean and simple wood picture frames. These frames are great for framing anything from certificates to larger paintings, posters or even photos. They are generally made from eco-friendly Bonanza wood which comes in many color variants.
You can also get your bespoke picture frames which can be made in any shape, size and designs for your commercial and corporate pictures frames.
All the professional photographers, artists who put up an exhibition, commercial galleries, interior design companies, property portfolio managers use picture frames. Even bar and restaurant chain exhibitions, and display companies, schools and colleges, sports and social clubs like getting corporate picture frames for the artwork and photos.
What Are the Materials Used in Making Pictures Frames?
Crystal Photo Frames
These are the most trendy and gorgeous photo frames. The crystals are shiny and sparkling materials which makes the picture more elegant and also makes it an ideal gifting option.
Ceramic Photo Frames
It's a strong and sturdy material which makes it long-lasting. They are expensive; however, they don't get broken easily and also come in many colors and sizes.
Wooden Picture Frames
It's the most common one; it gives a classic touch to pictures. These are lightweight and come in many sizes and color variants. It is a good choice for commercial picture framing.
Metal Picture Frames
These frames are long-lasting and strong; they generally have a glossy and matte finish and are ideal for any framing.
Choose the best picture frames for office cubicles and give an elegant look to your working area in the office.