Releasing New Photos from the Vault!
New photos freshly edited after being buried in my external hard drive for two years straight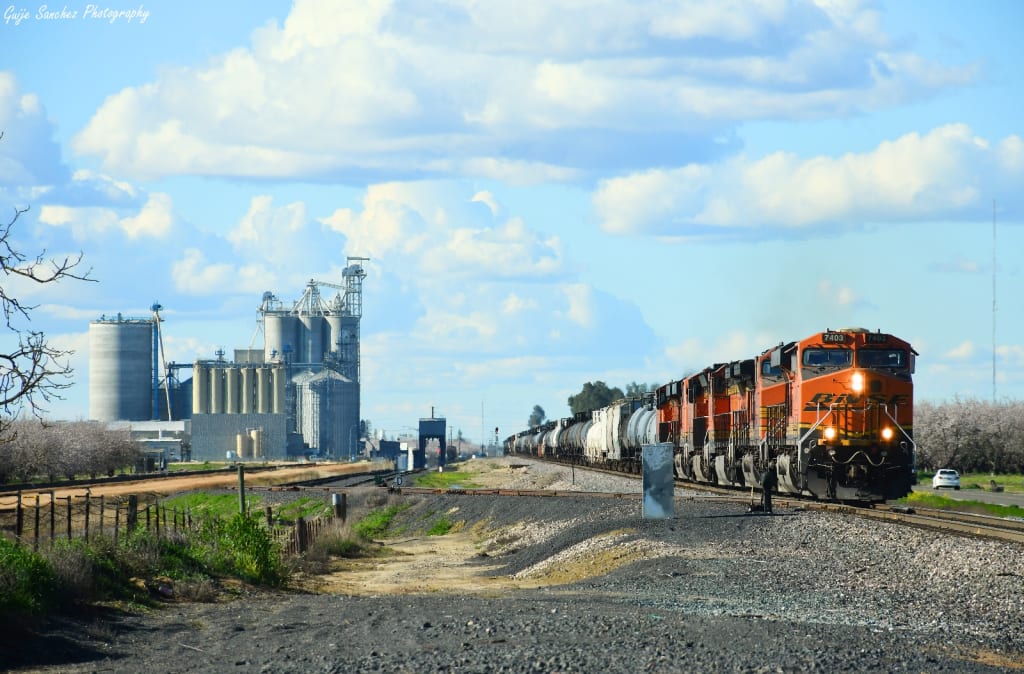 After so long of procrastinating and never gathering ideas for a work around to edit those large .NEF files from my then new Nikon D500, I have decided to take some 'inspired action' to look through them after downloading the ON1 Photo Raw (2019 Edition), taking up a few minutes of my afternoon to install into my laptop. Before you ask, no, I am not sponsored by the ON1 company for mentioning their software in this entry. Just to add to this, I used the free trial edition. Now back to the story. I've gone through the files to pick out a handful of unique photos to release and add to my library. I'm happy to report 'mission accomplished' to this goal! The photos I've edited and picked out are stunning.
I took some personal reflection in editing these photos, for I could remember my former self who was behind the camera clicking the shutter and snapping the photos stored into my hard drive. It was a joyful but horrible time for me as I was already enjoying a few months after graduating high school, getting a new full-time job, and purchasing my new camera that helped me get the job done. At the same time, I began to feel uninspired and unmotivated to go out and shoot more due to other problems getting in my head and taking my focus away from the enjoyment of the hobby. The ending of 2016, beginning of 2017.
I've been on numerous outings with friends of mine who took up the same hobby as I did, and who continued to enjoy after the fact. The photo above of BNSF 7403 just so happens to be from one of those outings. Outings, if they were to take place in present day, I would take the time to appreciate them more than I did. I primarily shot in .NEF never really thinking it would be a wise idea to shoot both .NEF and .JPEG at the same time to the cards. So I didn't think twice but to hoard those files into my external hard drive and let them collect digital dust until I had the right amount of motivation to find ways to edit them.
Just to clarify, my financial situation was rough back then so I couldn't afford a monthly subscription to Adobe Lightroom or to purchase another editor that better suits my desires. I could remember during my birthday, a buddy of mine and I went to the local San Jose Camera and Video store, again not sponsored, to spend a tad over a hundred bucks on a nice, fast XQD card because my mindset was, "Ok, I had just dished out about three grand on a new, professional camera so I'm not about to cheap out on the memory cards." I got a 32GB card, and we drove to Lawrence to catch some crazy Caltrain rush hour action. Except one problem, it was a Saturday!
I was expecting to see the crazy action of fast express trains meeting trains making station stops because Lawrence has a quadruple mainline layout. So, action in photographing the commuter railroad activity, occasionally a freight local or two, is beautiful once you're immersed into the nonstop action. However, a Saturday's a 'glass half full' type of day since we've gotten maybe seven trains to round up the entire time we were there before heading off to dinner at Popeyes.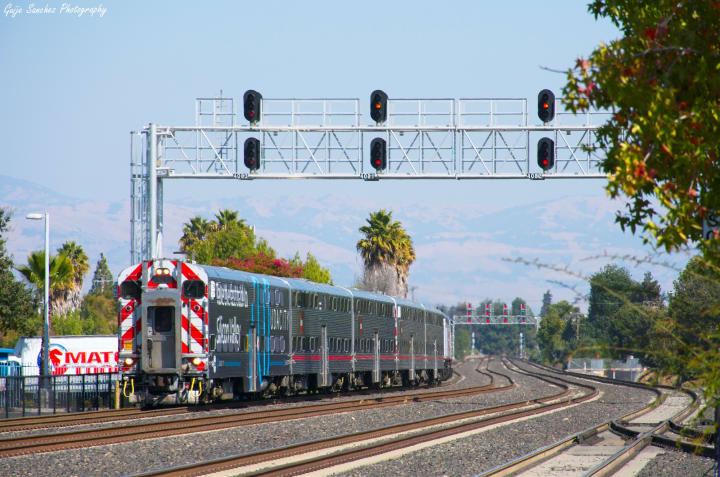 One of the top reasons I remember that day ever so clearly is because I have shot a vlog about the ventures on my DSLR I've had a few years prior. I'm pretty sure I've shot some vlogs for the other outings that are lost in my vast catalog of files in my external hard drive. The other venture I could remember very well was the time me and a close friend of mine decided to travel to San Francisco for a nice photography adventure, going outside of our typical railroad photography shenanigans.
Long story short, our trip took an interesting turn when we stumbled across my buddy's buddy who is into buses the same way he is, so we walked around San Francisco, and I remember coming across a small camera shop, locally owned, forgot the name however. Last I heard, it was closed for good. Back to the story, we looked inside for fun, and I came across a new condition Nikon 70-200mm F2.8 displayed in the showcase. I turned to my friend saying, "That lens would pair up nicely with my workhorse of a camera," as he chuckled responding with a "Yeah."
I thought of taking photos wherever my photographic eyes take me, and I ended up with a good bulk of photos from that trip to come home with. They've never seen the light of day until now. That day specifically, I began to feel uninspired of the passion for photography as the taunting memories of high school, of what I didn't do then, continued to haunt me, stealing my attention and focus from the hobby altogether.
What I did focus on while editing them were the adventures of going out and photographing, enjoying the time with my buddies aspiring to have more times such as the events I've described in this entry. Maybe I can inspire someone who has a dead project or passion that they've shelved, and even if it's one individual, it's worth the time to write this. It's no coincidence you're reading this. If there is a project or passion you thought was dead, maybe it's worth a consideration to pick it back up again because that's what I've done in this current chapter of my life. Going for something new while picking up the passion projects I've put down thinking it was over and done with.
I am planning to release these photos across my social media pages within the course of a few days from now on, so to whom it may concern, you are the first to get sneak peaks into the finished photos from my vault as I do plan on working on more within the next few days. I may consider writing more articles of personal thoughts on photography or videography but we'll see how that goes. Enjoy the photos!
Happy Friday!!