Photography at Its Best (Pt. 17)
Part Seventeen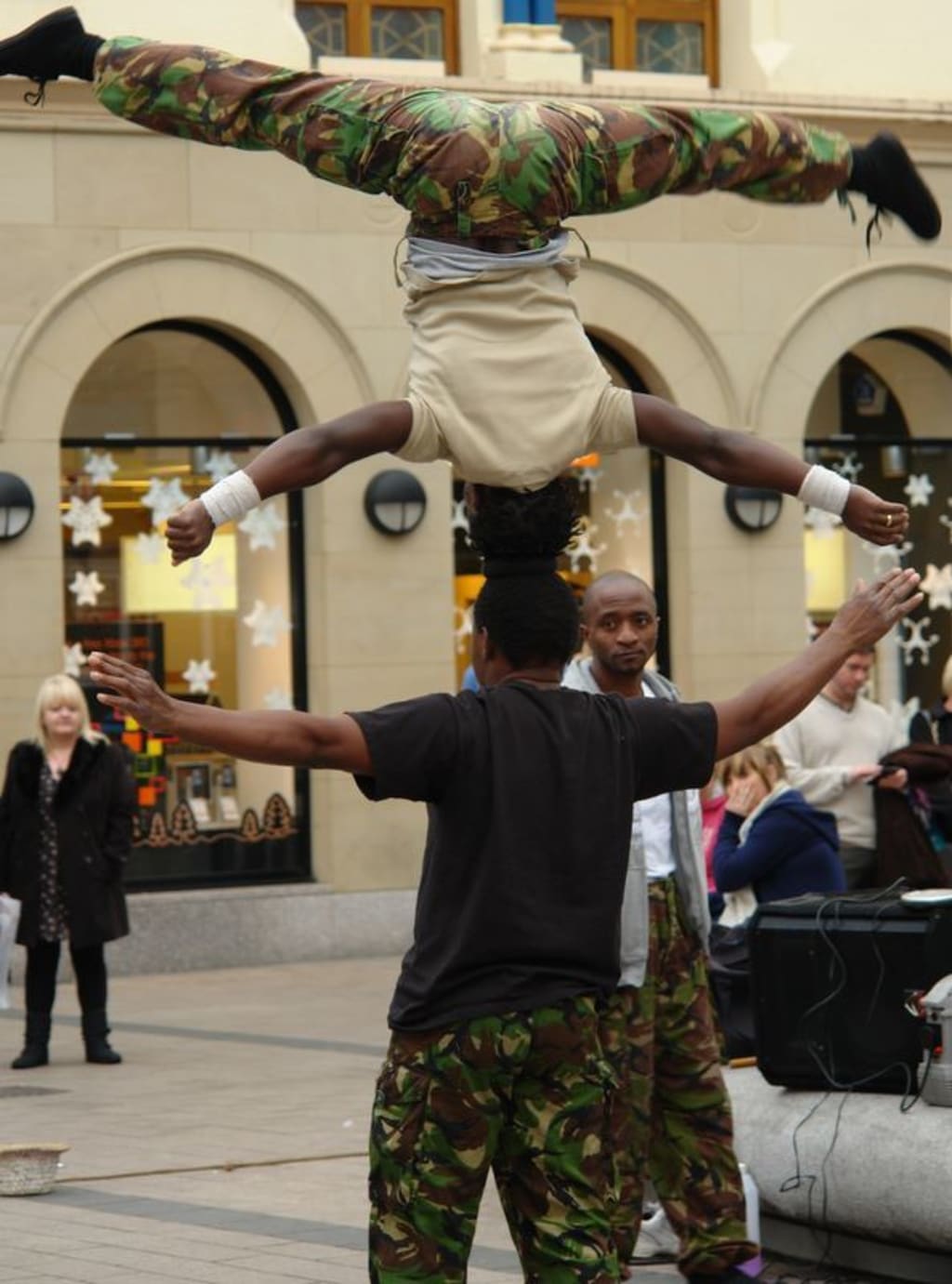 Get the balance right.
The street performers in Belfast, Northern Ireland is varied in its talent as the next few photographs will show as these acrobats from Africa demonstrate their very talented gifts in street performance and art.
Here we go.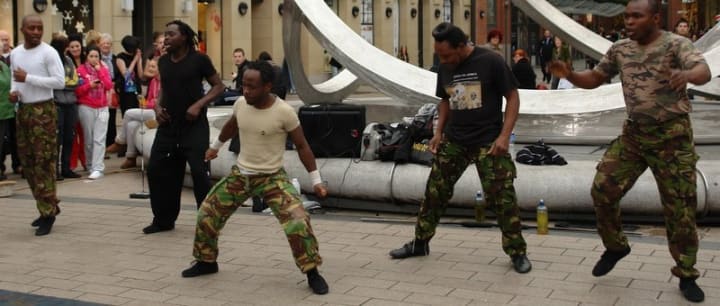 Watching the dozens of shoppers suddenly come in around these street artists performing, you could read their faces in them not knowing what was coming next, some even nervously laughed as five strangers took to the pavement.
Trust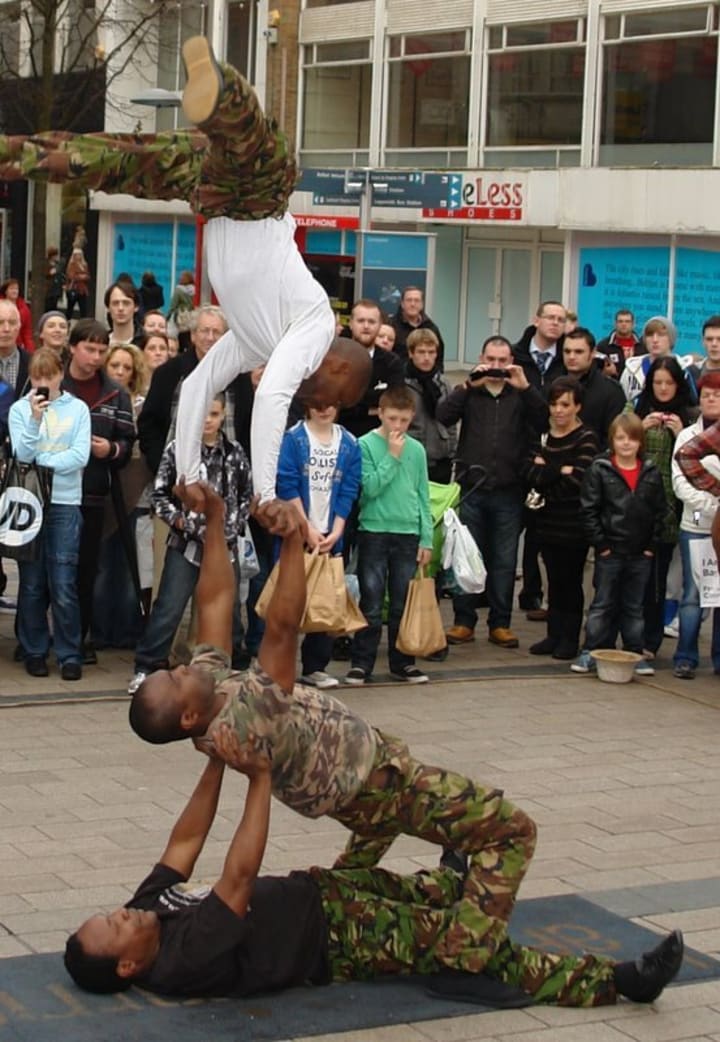 As the Belfast crowd looked on with bewildered eyes and minds, the street performers worked their magic as they performed their well rehearsed street show to many gasps from the street audience.
Talented Souls
The more difficult the performance became, the more they street audience began to relax, but if I can recall, I believe these street performers were actually on Britain's Got Talent a few years ago.
I love my hobby of photography when I do get out and about, though with thousands of stored photographs from many years ago Vocal has given me the platform to share them and my stories of Belfast, Northern Ireland and beyond with all who pass by my posts.
The heat is on.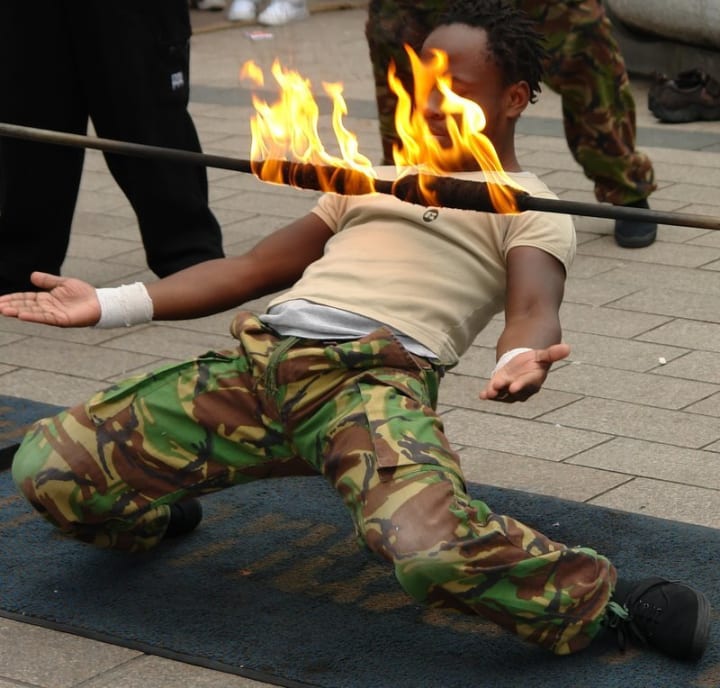 A piece of performance art I am sure many of you have seen done many times before, especially those in the late 40s, early 50s from many television shows of old.
Hot Talent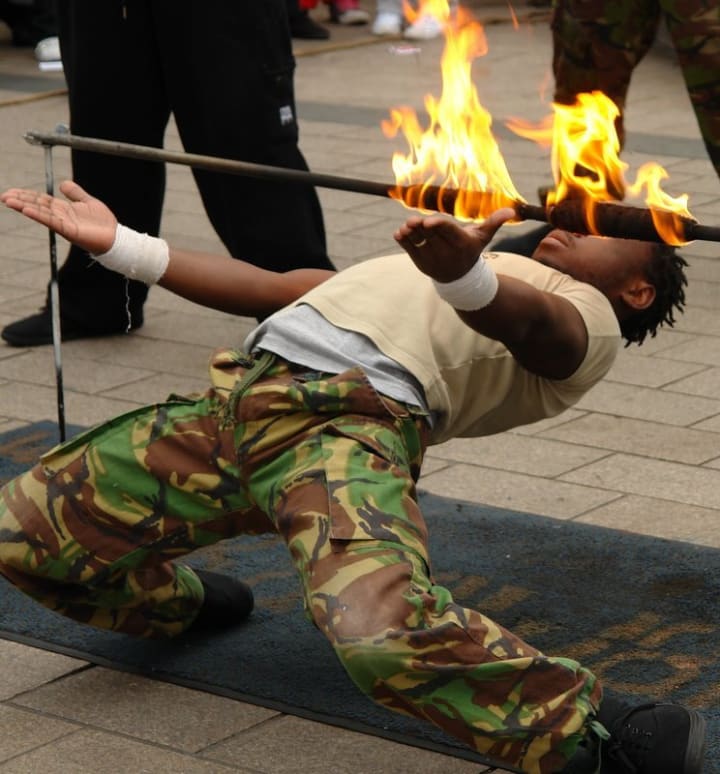 I love the way my Sony Carl Zeiss camera captures the movement of the flames and the performer.
The Busker Man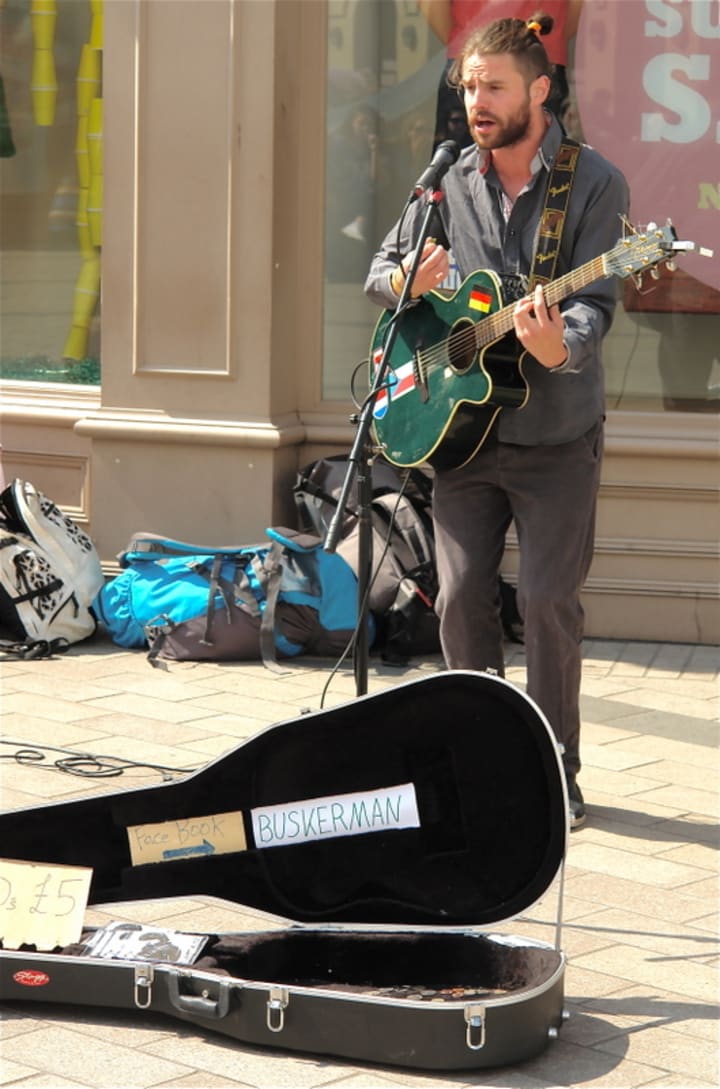 Cornmarket, Belfast is very popular with street entertainers, who come along to show off their various talents to the Belfast public and tourists alike, with many of them selling well their CD's, and most of them are very talented entertainers indeed.
The Hoarder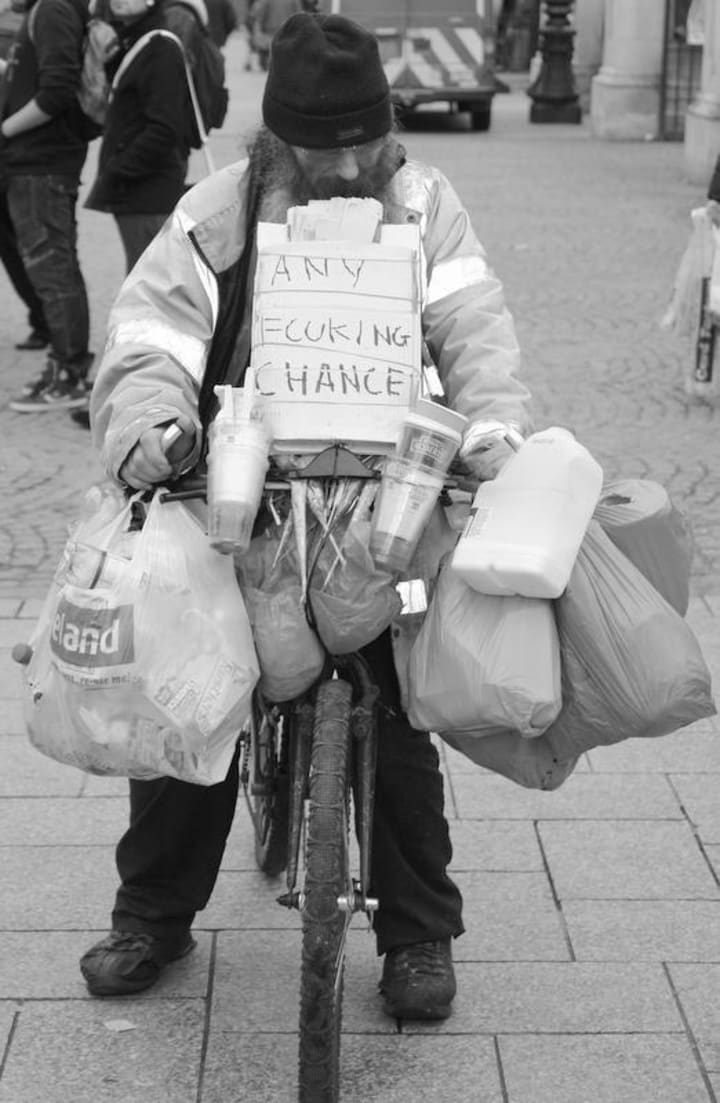 Many have had their photographs taken with this mystery man who can been seen in many parts of Belfast as he travels through the city with his multitude of shopping bags containing God knows what.
He doesn't mind his photograph being taken by the young and old who give him gifts for their photography with him, but he rarely speaks which keeps the mystery about him in vogue.
For all anyone knows this mystery man of the streets of Belfast could be a very rich man, who hoards as his strange hobbies, but I always give him money whenever I meet him, and others who seem to be living on the streets of Belfast, though some say, the man above lives in a house, and is but a hoarder, but he is one of Belfast, Northern Ireland's characters of note.
Coronation Street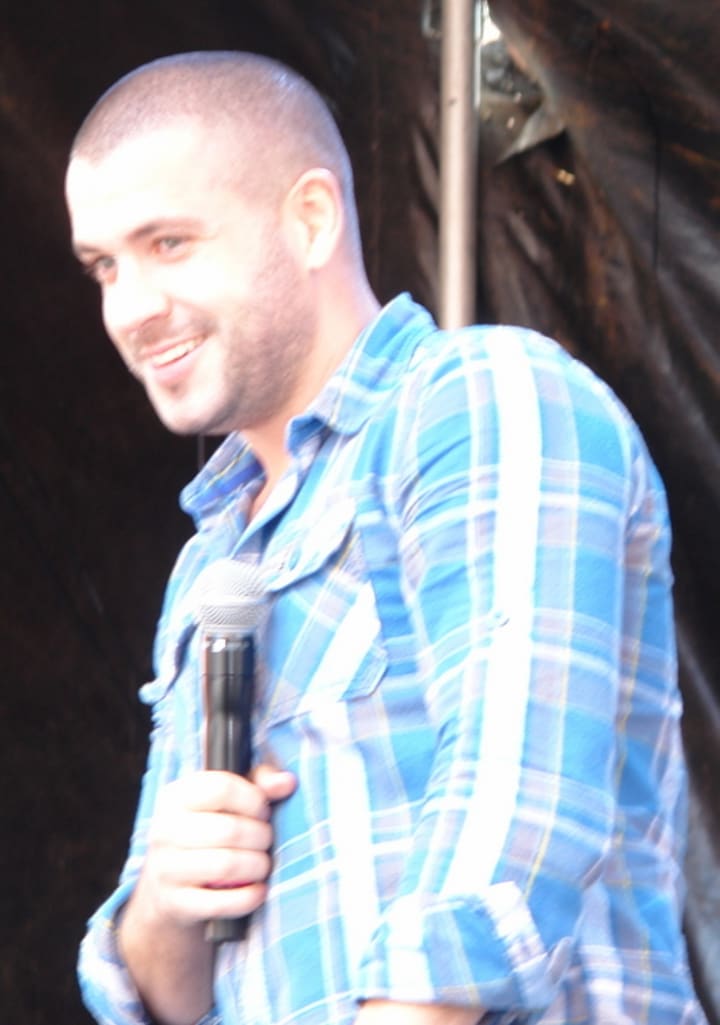 Shane Ward is famous now as Aidan Connor in the cast of Coronation Street and before that for being the winner of the X Factor 2005 and was number one that Christmas with his song, "That's My Goal," which sold 313,000 copies to reach number one in the UK charts.
Pride Belfast (2015)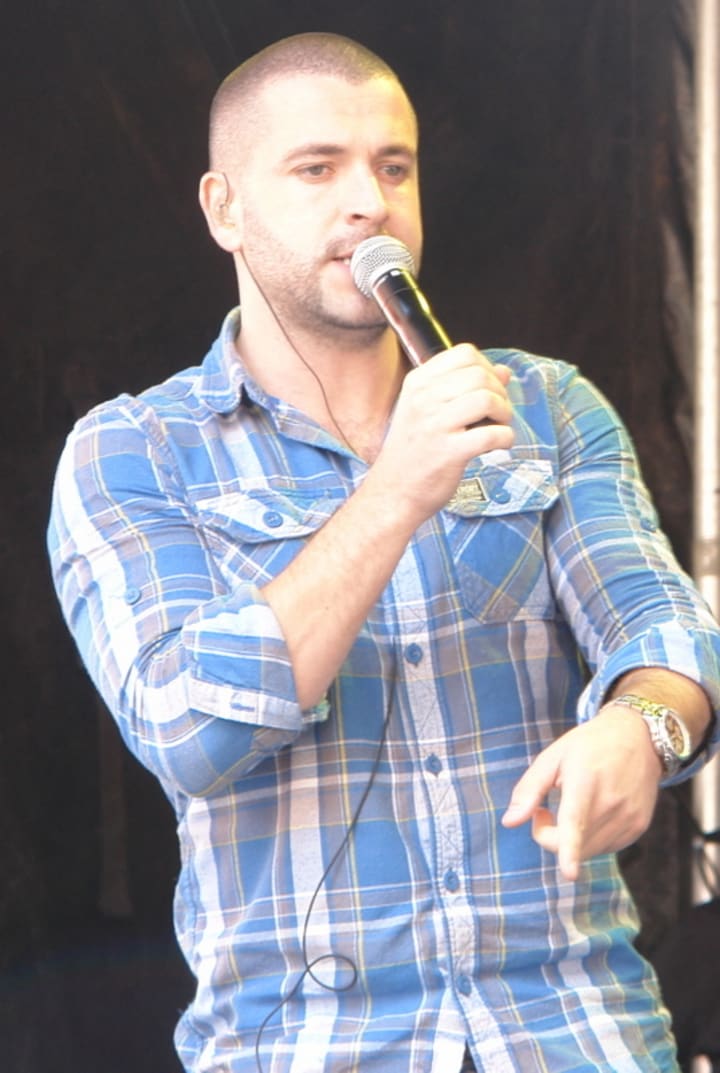 It is quite common to see famous celebrities walking through the streets of Belfast or appearing at street events like Pride and other outdoor events throughout the city and beyond. Most are happy to pose for photographs and a chat, which is what it's all about, getting out and about and meeting the public.
Pride (2015)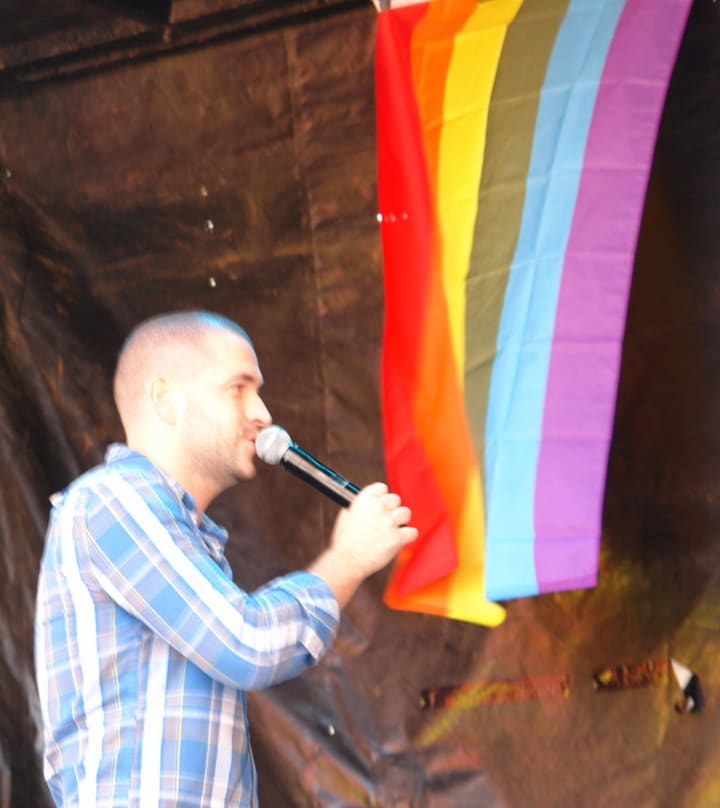 The colours of pride are known throughout the world and are the colours of progress not only in Northern Ireland, but also within many other nations who are progressing to accept others who are different from thyself.
We all live on the same earth and breath the same air so hate for others should be a thing of the past, but for some who cannot change within, their hate and discrimination remains in 2018, which is sad.
The Sound Check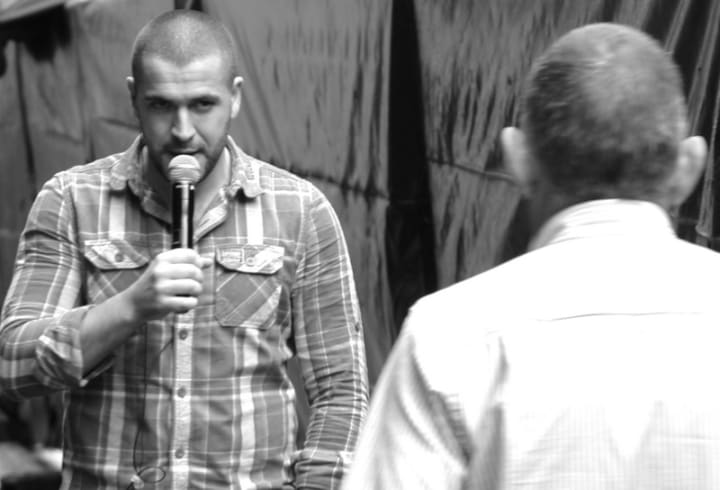 I love this photograph of Shane walking towards to passing man of the public who hasn't a clue who is walking past him and no doubt cares about him or pride, being he is of another generation than Shane.
One Two, One Two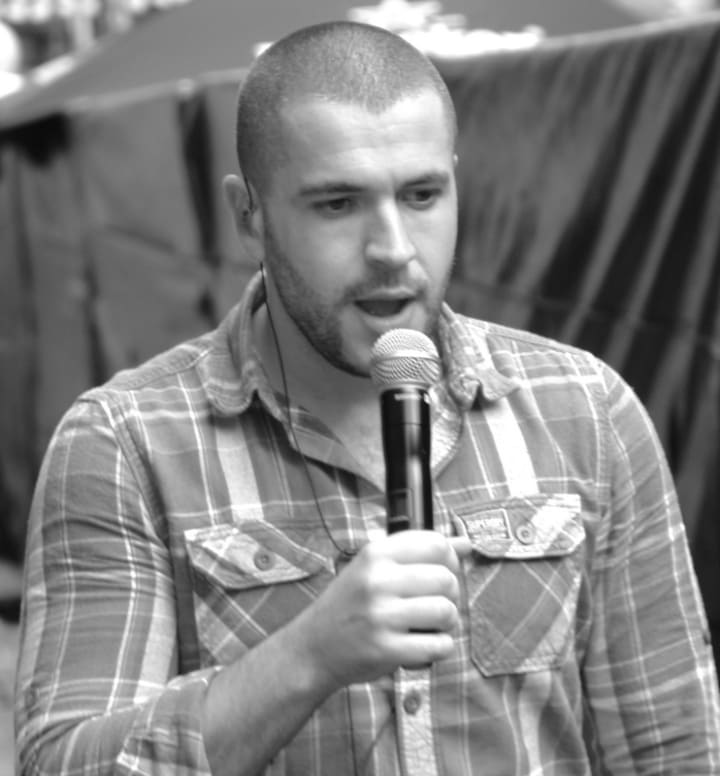 A moment in time is what every photographer captures as this photograph above proves, with every detail of concentration on the subjects face and movement caught in that moment in time, which is why I love photography and my Carl Zeiss camera which is old, but brilliant.
If you like my stories, photographs and poetry and can afford to, please leave a tip so I can try to achieve my goal of becoming an established author and further my photographic projects. To all those who have already tipped me, read my stories, seen my photographs and have read my poetry, I thank you so very much.
Best wishes,
Aunidan