Photographer/videographer Jiayi Liang Feels Good Photos Can Touch People's Hearts and Influence Society
Liang says inspirational movie directors, who started out as photographers, can often tell their story using only visual language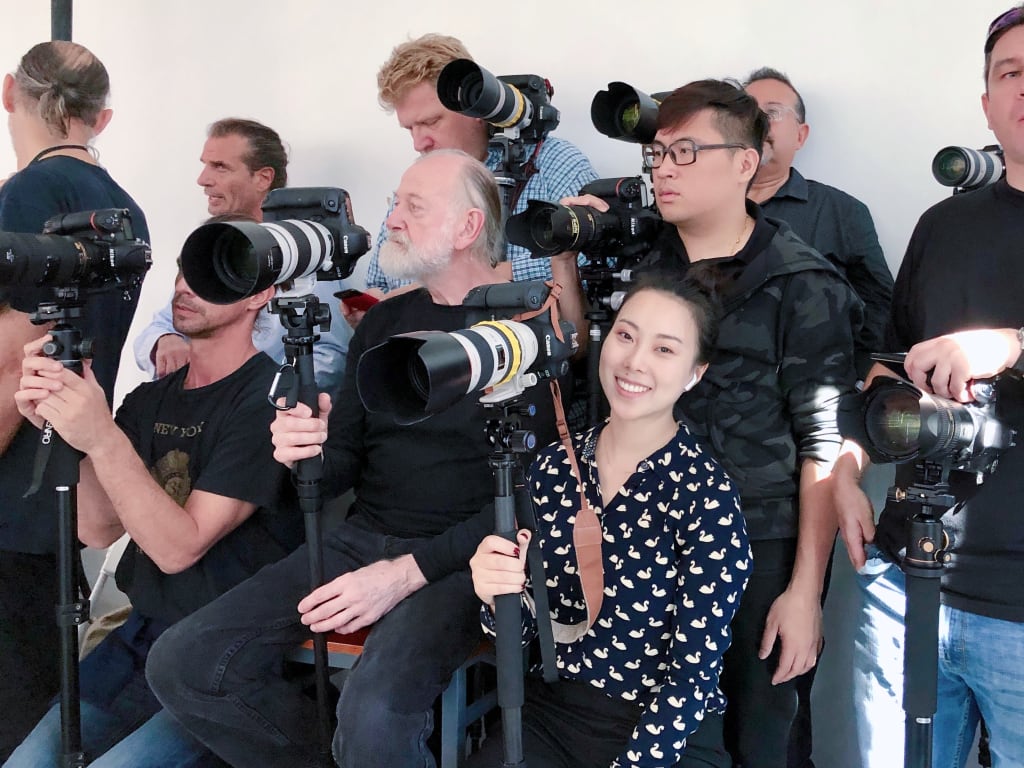 Jiayi Liang happy at work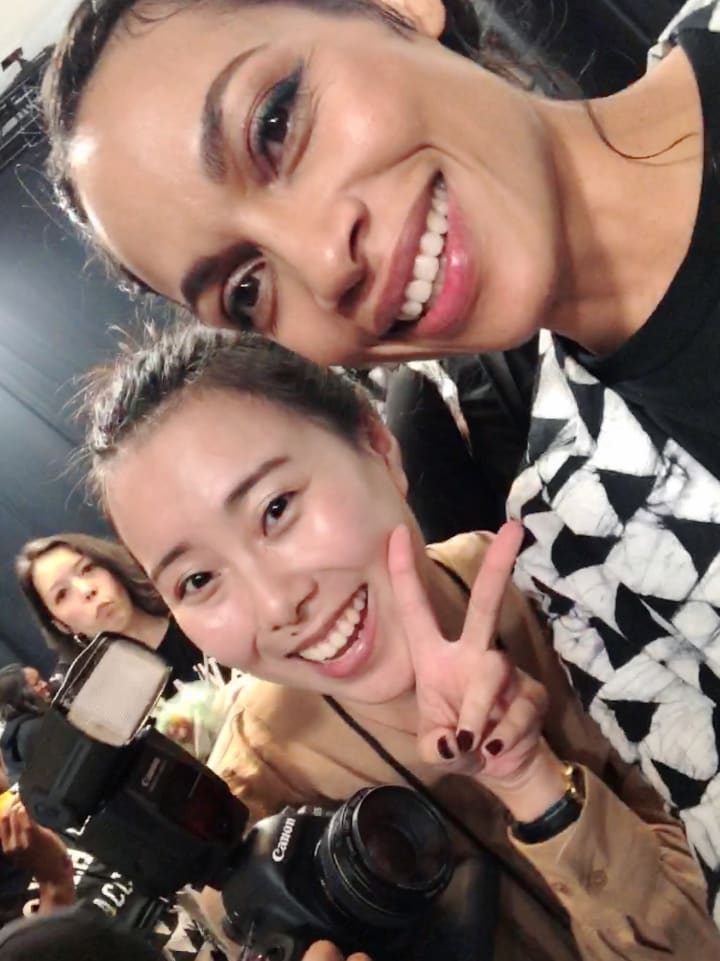 Much traveled photographer and videographer Jiayi Liang loved watching movies as a child, closely observing all the moving images. She also now observes how some of the greatest movie directors, like Stanley Kubrick, started out as still photographers, capturing vivid images. For instance, Jiayi notes that Kubrick worked as a "still" photographer for Look magazine. Later as a director on his opulent Barry Lyndon movie, she recalls that he created elaborate vignettes that appear like gorgeous "still" photos.
As a result of having traveled the world, she sees her strengths as a good observer, humbly saying, "People say I have a good eye for catching moments when it comes to photography. I'm good at capturing things that people might overlook, but when my photos come out, it's surprising what I've caught." This can be seen in her landscape and documentary photography work which has resulted in her having had four photography exhibitions in New York and Los Angeles.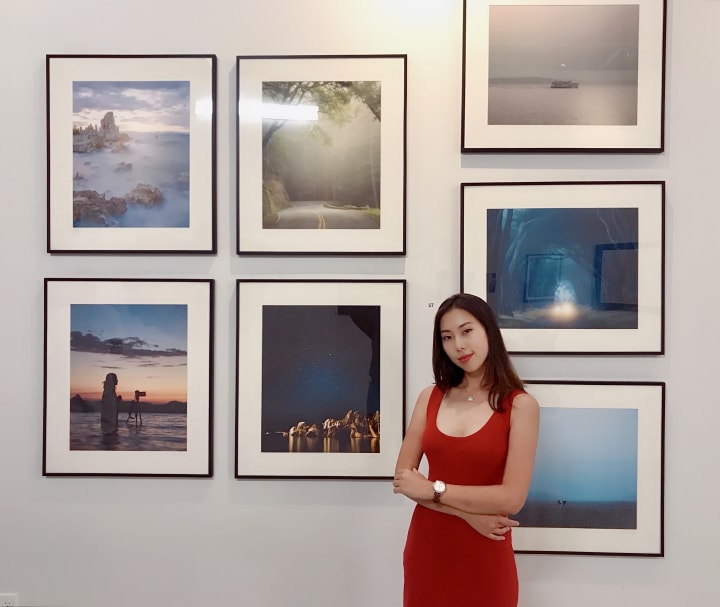 Indeed, Jiayi, who has earned an MFA from the New York Film Academy with a major in filmmaking and cinematography, explains how still and moving images are connected: "I think that still photography and moving images are influencing each other. Still photography is more about the specific moment while moving images pay more attention to continuous actions. Moving images can express a clearer story, while still photography gives people a lot of room for imagination."
Above all, Jiayi always presents a very unique visual style whether in still or moving pictures, adding, "One of the common characteristics of these movie directors, who started out as photographers, is that they can tell the story using only visual language, sometimes without the need for extra dialogue. Kubrick's visual style is very atmospheric. Wong Kar-wai's style is very romantic. David Lynch's style is sometimes weird and often stunning. While Kim Ki-duk's visual language expresses intense emotions implicitly."
Jiayi, who was born in Dalian the "Northern Pearl" of China and is now based in New York, says, "Growing up, I paid close attention to those movies, and the details and thought of how does the camera work and move? How do they design and manage the lighting? How do they edit all footages? How do they compose the music? Why are the actors acting like that, etc.? Then I realized that I had the desire to tell stories on my own. I got my first camera when I was a teenager, and my hobby was to shoot random things, people and scenes nonstop, then connect them to make a story."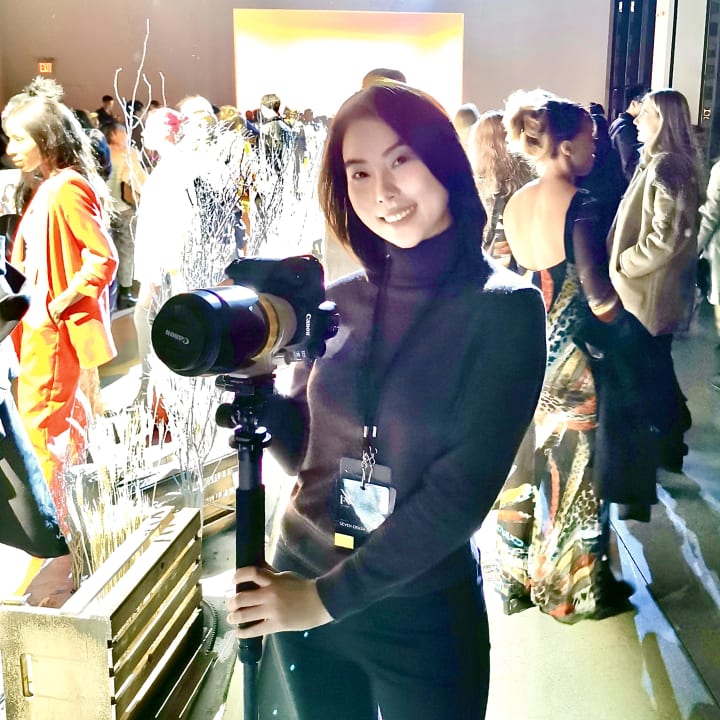 However, Jiayi's ambitions in the field of visuals were ironically inspired while she was earning her BA in Musicology from Beijing's Central Conservatory of Music: "When I was in music school, I was the photographer for school events, and I'd bring my camera with me to walk around without any destinations, just to shoot randomly. Then I founded a photography club in our school, organized several activities and photography competitions, invited some photographers to be the judges. Consequently, my enthusiasm for photography gradually increased, and I realized that maybe one day I should become a professional photographer."
Subsequently, and since then, her work credits have also included: book cover photographer for author Shiyu Lin's book about Gao Yaojie, "The Oral History of Gao Yaojie"; fashion photographer for Global Glam Magazine; photography instructor for Rising Star Photography Society, in Princeton, NJ; event photographer for the American Composers Orchestra; cinematographer/editor for feature documentary, The Brilliant Star: A Documentary of Gao Yaojie; and she was also the videographer for a Mulan the movie event.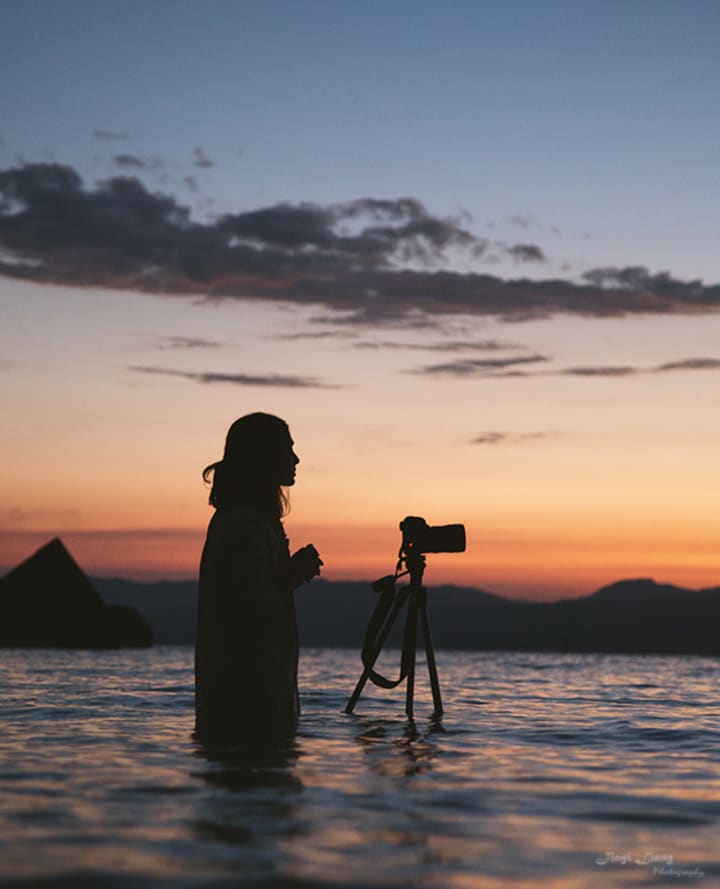 As a creative photographer/videographer in the areas of portrait, event, landscape and product photography and videography, Jiayi offers expertise in sales and marketing, product promotion, administrative processes and project management. And, Jiayi believes that photos have power, that "a good photo can touch people's hearts and influence society." So, upcoming she's planning to shoot a series of how people have lived through and are now surviving the pandemic: "I hope that a continuous series can be made in the future. I can interview, take photos and videos of different people. I think it must be interesting and meaningful, as I'd like my work to be helpful to society."
Check out Jiayi Liang on her website and on Instagram.
About the Creator
Award-winning journalist-author-blogger has written for Playboy, Sports Illustrated, Hello! Canada, HuffPost, Medium, BBN Times, & has his novel, REJEX, available on Amazon.
Reader insights
Be the first to share your insights about this piece.
Add your insights