How to start with photography
Discover a new world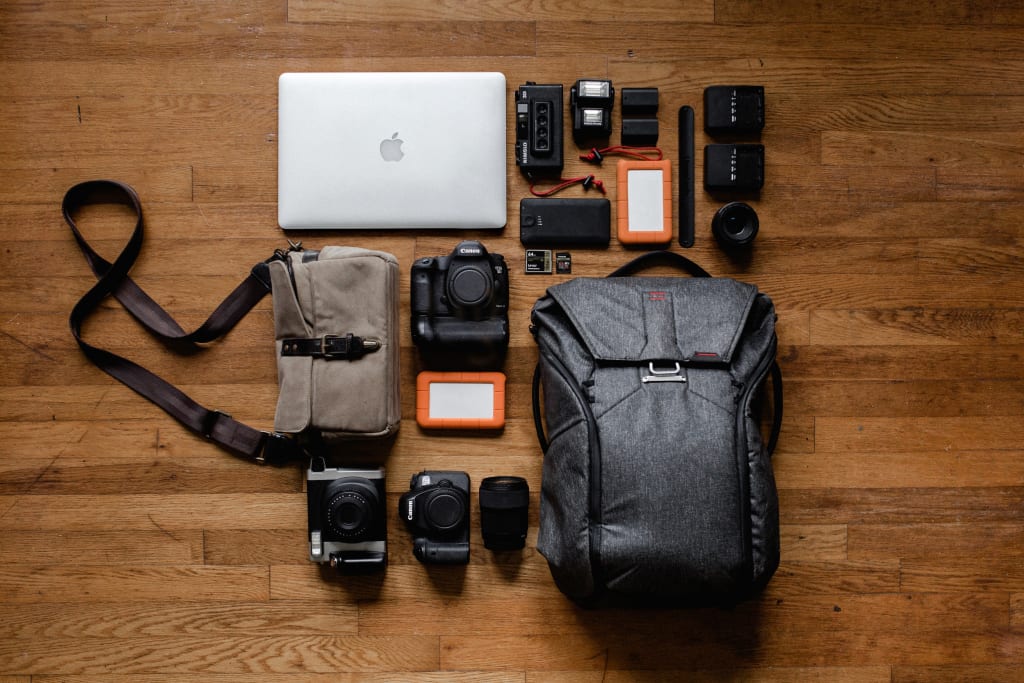 Photo by Andrew Neel on Pexel
Like every new year, people have new goals and aspirations. After finishing a very difficult year for many, 2021 is a fresh start to learn new skills and conquer new goals. Learning photography helps us to capture special moments in life. There are many different photography styles, so don't think it's just portraits photography. The easiest way to begin your photography journey is by learning the camera fundamentals.
Before you buy a camera, watch video tutorials explaining the shutter speed, aperture, and Iso. These fundamentals will help you to capture photos with good exposure. After you have watched a few videos explaining the fundamentals, it's time to purchase your first camera. There are many different types of cameras and different brands. Depending on your budget and the type of photography you want to start with, I recommend looking into a well-balanced camera like the Sony A7 III. This camera is a full-frame camera with great low light capabilities for photos and videos. If full-frame cameras are a bit out of reach, look into a crop sensor camera. These cameras are usually smaller and have fewer capabilities, but you still can take amazing photos. After you have decided what camera to purchase, you need to buy a lens. There are many different lenses with different focal lengths. I recommend starting with one zoom lens with a focal length of 24mm-70mm. This zoom lens will let you try different photography styles as it can be wide enough for landscape but tight enough for background compression for portraits. The difference between a prime lens and a zoom lens is the focal length. The zoom lens can reach different lengths, and the prime lens is created to only use one length. Usually, the prime length is sharper and can go to a lower aperture like F1.4 which can perform better in low light situations, and create a better bokeh. Zoom length can not go as low because they work with different focal lengths. Normally the lower the aperture or the F-stop, the more expensive the lens is. For example, the 85mm F1.4 is more expensive than a 28mm-70mm F3.5-5.6. Also, the quality of the body of the lens counts into consideration as some are made with function on the lens as in-body stabilization, bottoms that can be configured, aperture rings, etc.
B&H is one of my favorite stores when it comes to purchasing gear. B&H has everything you need for any kind of photography style. The used section has amazing gear at good prices. Once you have purchased your camera, focus on practicing every day. Challenge yourself to play around with your camera and learn the ins and outs, so you can have full control of your camera. While you are taking photos, focus on compositions and improving your photos by adding foreground to your images. Once you feel comfortable with your camera, it's time to learn how to edit your photos. Learn the basics of editing software like lightroom and photoshop. But remember, the most important thing is to practice every day and in different environments. By getting used to working in different environments and different photography styles, you will be able to find your niche. Finding your strength and your weakness will help you to get better at it. You will be able to focus on improving your weakness and strength in a more timely manner. Do not be afraid of asking other photographers for their opinion on your photos. Their feedback will help you see things that you might have missed or that can be improved. There are many Facebook groups that can be beneficial for your journey on photography as the information shared on those groups can help you significantly and you also can help others along the way!