How to Set Up an Online Print Store to Sell Your Photos
Opening a Print Store is Easier than You Think!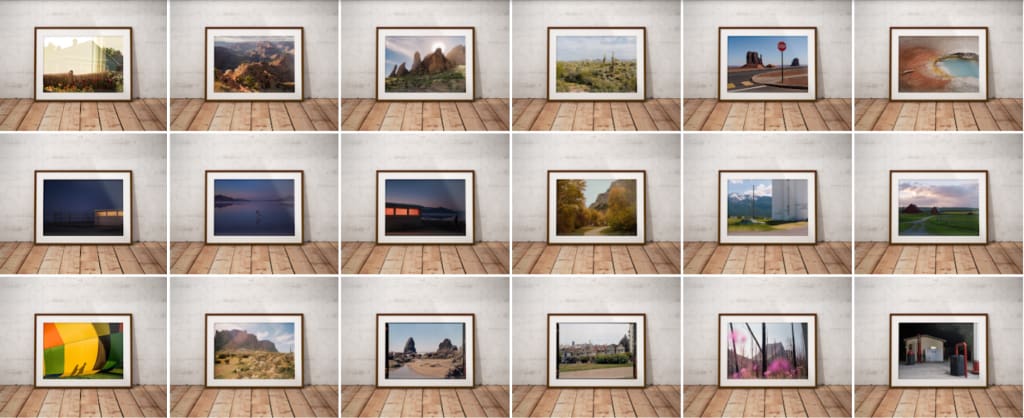 So you want to open up a print store?
Some friends, or maybe even followers on Instagram have asked you if you sell prints. What a compliment! It's amazing to think that someone likes your photos enough to want to hang one on their wall. You'd love to help make that happen, and maybe even make a few bucks doing it. But where do you begin?
At the end of the day, there are really 3 different ways you can go about setting up a print shop. Each method comes with its pros and cons, so take those into consideration when you get started.
1. The Easy Way
"The Easy Way" is a great option for busy or beginning photographers looking to open a print store. Thanks to some incredible innovations, there are a lot of places photographers can go to conveniently sell their prints.
How it works: photographers find a website of their choice, upload the photos they would like to sell as prints, set prices, and sit back while the website takes care of printing, payment processing, and shipping.
Darkroom is one of the most commonly used websites for this. Anyone can create a FREE account, and list as many prints for sale as they'd like. Darkroom provides a few different "themes" to choose from when designing your storefront, and even offers you a custom URL. (Something like YourName.darkroom.tech)
They offer a wide variety of print types, including lustre paper, canvas, and even metal prints, with an option for customers to also add a frame.

Their site automatically tests the size of each image you upload and optimizes the sales page for each print. It knows how large you can print each photo while maintaining its quality. If an image can't be printed as a 20x30, it won't provide that as an option to customers. If the aspect ratio is better printed as an 8x12 than an 8x10, it will only show 8x12 as an option. I loved that feature!
I used Darkroom myself for a few months, getting a few sales, and ordering several prints of my own. I was always impressed with the quality--both with the Lustre paper prints and the canvas prints. (I can't speak for the frames or metal prints.)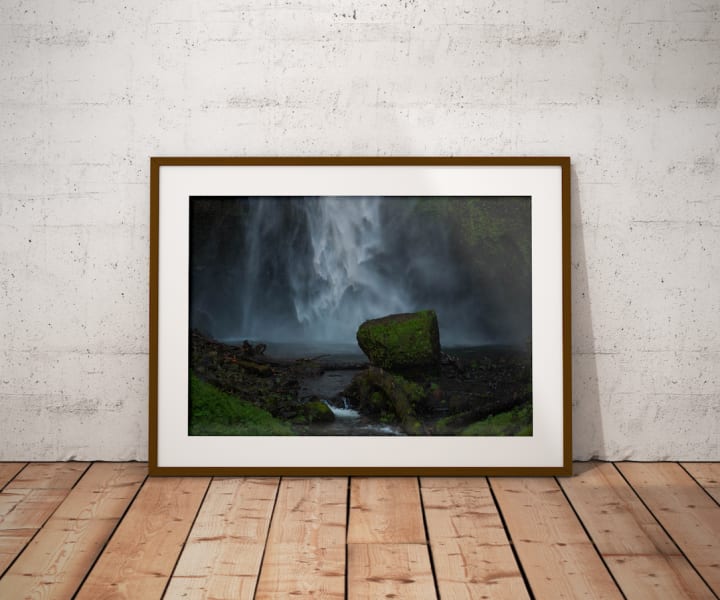 It was always a pleasant surprise receiving an email saying someone ordered a print of mine. It was less pleasant to see how much of the print price I was actually keeping. As it turns out, all of that convenience comes at a price after all--Darkroom does take a pretty decent cut out of each sale.
They advertise taking 15% of the sales price after printing costs are covered. (Or just 5% if you upgrade to Darkroom +, at $11/month.) When I started out on Darkroom, I wanted to price my prints affordably, (to the point of undervaluing them, I see now) and so my margins were quite low. ("Margins" meaning how much of the money spent on each print actually went to me, the photographer.) My margins consistently hovered between 30-40%, at times as low as 25% and as high as 50%.
I decided to stop using Darkroom when one day, I got an email saying someone spent $60 on a framed print of mine. I was amazed. Someone liked one of my photos enough to drop $60 on it?! I quickly logged in to Darkroom to see how much I had earned from this "massive" sale at the time. My heart fell. I had made a whopping $3.24 from the sale. I knew that if someone was willing to spend that much money to own a photo of mine, I had to earn more than that.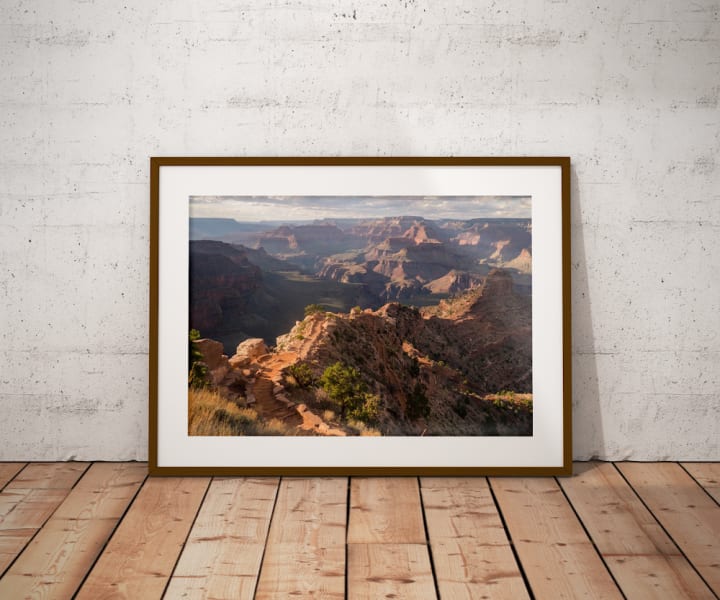 The Pros: Darkroom is incredibly easy to use, and it doesn't cost anything to get set up. You can set up coupon codes and discounts. You can order prints of your own at cost, starting at $2 flat for an 8x10". They take care of everything. They host the store so you don't need your own website. They print, manage and send payments, and take care of shipping. After setting up your shop, your work is essentially done. You just get to log in and collect your payments!

The Cons: I've already talked about my biggest complaint with Darkroom... their slim margins. These can be improved by charging more for your prints than I was, but I felt like I wanted a solution that could provide affordable options to my customers while still paying me well.

One other complaint that I had with Darkroom was their shipping costs. The price to ship a single 8x10" print is $5.99. With my print prices as embarrassingly low as they were, I worried that once my price-sensitive customers reached checkout and saw the shipping costs, that was enough for them to say "never mind," and go without.
2. Drop Shipping
After my Darkroom days, I decided to move to this second option: Drop Shipping. This is still the process I use today for selling prints, so if you're curious as to what that looks like from a customer perspective, feel free to check out my current online print shop.
Drop shipping is a sort of hybrid, middle-ground option, for photographers who want a little bit more control and some higher margins, but who still value convenience.
How it works: A photographer runs their own website or online print store. When someone orders a print, the photographer uses some of that money to purchase that same print at a wholesale price from a third party printer, and has the printer ship the photo to the customer directly. The photographer gets to keep the rest of the money, and doesn't have to worry about printing or shipping the photo themselves.
This process does add some steps that places like Darkroom take care of for you. But if you already have an existing website, and don't mind going through the extra effort to order & drop ship the prints out yourself, it can pay off.
Take this next print for example, an image from my first Vocal post!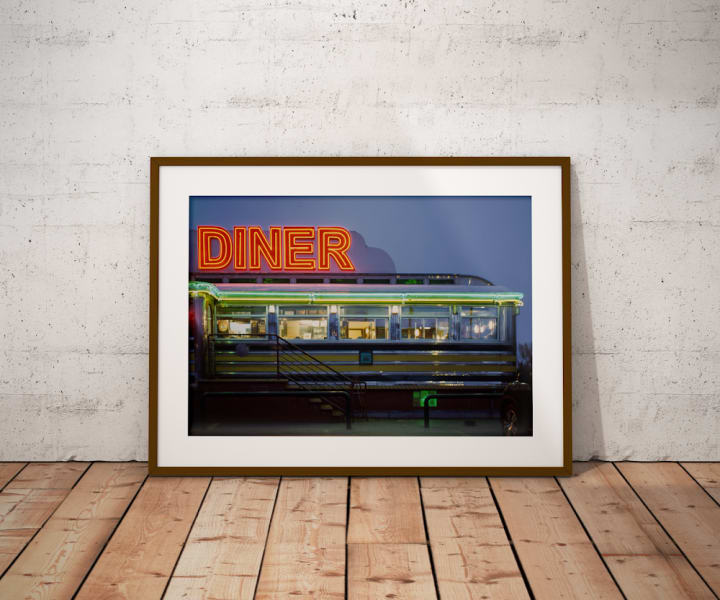 I'm currently selling 8x10" prints starting at $18.00. When someone orders this print, something like ~$17.50 gets added directly to my bank account, after Square or PayPal take their cut.
I then go to Nations Photo Lab, where I have already uploaded all of the images shown on my website. I find the diner photo, and add an 8x10" print to my cart. After discount codes and shipping, an 8x10" is usually costs me around $6. I then put in my customer's address (which I received with their order through my website) and have the print shipped directly to them.
All of the sudden, instead of making 30% from my prints, I get to keep closer to 60-70%. This is a worthwhile trade for an activity that I'm able to do in about 3 minutes or less.
The Pros: Obviously, one of the biggest benefits of drop shipping your prints is higher margins. This method also allows you to customize the look and feel of your store more. Because you can host your shop natively on your website, you don't have to send customers to an entirely different site to make a sale. (And you can often sell other products like zines, books, or stickers at the same time.) I also wouldn't be able to use my cool product photo/renders that I've included in this post on Darkroom, but I can on my website! I've found that showing the prints in a frame, (how they could look) helps with sales. The easier it is for customers to imagine the print looking great on their wall, the better.

The Cons: Yes, it takes a little more time and effort after each sale, but the main drawback for me is the set up. Websites like Darkroom win on this front by a landslide. While Nations Photo Lab also offers canvas, framed, and metal prints, I've only gotten around to offering paper prints on my website so far. It's just a long process to figure out 1.) what sizes fit the aspect ratio of your photos best, 2.) how large you can print each photo, and 3.) how much you need to charge for each size in order to break even and turn a profit, while still incentivizing people to upgrade to a larger size.

Eventually, I plan to go through that entire process with each of my prints again so that I can also offer canvas prints as an option through my website, since those were fairly popular for me on Darkroom. It's just a little bit daunting and time consuming to figure all of that out and then input each of the changes into my web store manually. Once it's done, though, ordering a canvas print will be just as easy as a paper one, and ideally, more profitable.

One last con that I can't forget to mention is that you need to be able to host your own online print shop! If you don't already have a website, the process for getting started is going to be longer. Websites typically rely on monthly or annual payment plans that can be a little expensive. I use Weebly/Square, but due to its pricing structure and frustrating limitations, I would personally recommend going with another host like Squarespace, Wordpress, Shopify, etc.
3. Do-It-Yourself
And finally, there's one last common option that photographers will use to sell their prints: the good ole do-it-yourself route.
This method involves setting up your own online print shop just like in the drop-shipping method. So, all of the pros and cons of flexibility and difficulty to get started apply here, too.
The difference here comes when someone orders a print.
How it works: Instead of finding a website like Nations Photo Lab, you'd actually go to your own lab. Whether you invested in a nice photo printer in your home office, or you head downtown to your favorite local fine art printing company, the DIY route will have you and the actual print cross paths before reaching the customer. After printing it out, you'll then need to carefully package and ship it yourself so that it reaches its final destination unharmed.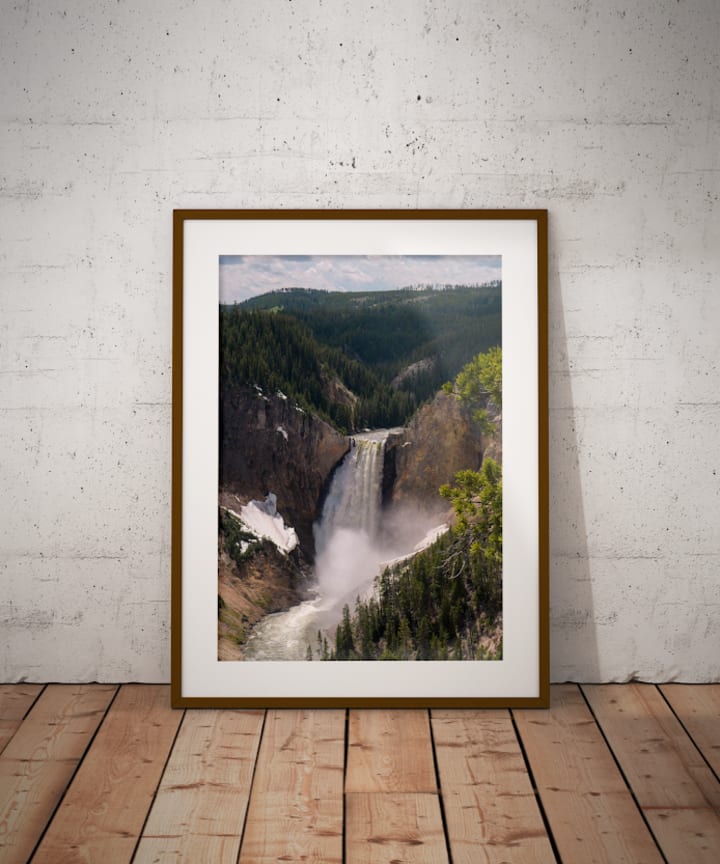 As you might imagine, this route offers all the control in the world. Even if you were to only sell paper prints, you get to choose what kind of paper your photo is printed on. Do you go with Kodak Endura, Fuji Crystal Archive, or go all-out on some Hahnemühle Photo paper? Maybe your photos look the best when printed using a silver gelatin process, or another printing method. Or maybe you're not all that picky--you just want to make sure every print gets sent out with your signature or a personal note.
There are a lot of reasons why you might choose to go the DIY route. The additional creative control, and the ability to enjoy and quality check your prints before they go out the door are especially compelling reasons for me. But, as a college student juggling half a dozen other side projects, the idea of having to set aside time to get each print done, and then having to buy sturdy print mailers and drop things off at the post office is daunting.
Someday, I'd love to do that! If my "day job" was just printing and shipping my photos for a few hours every day, I'd be on cloud 9. The increased personal touch that the DIY route brings often usually means that you charge more for your prints, too. And your signature can help convey that value to customers.
The Pros: There's a lot of room for creative control and adding your "personal touch" as a photographer. Unless you're printing your photos at Wal-Mart or Office Depot, (which... for selling prints, you shouldn't!) the DIY route will likely result in higher quality prints, on any one of hundreds of possible paper choices. You really get the final say in what your customers receive, and how it's presented and packaged.

The Cons: All of the cons that come with setting up and hosting your own web store apply here, too. And because you're doing it all yourself, it's going to be a LOT more time consuming. There may be some additional upfront costs like purchasing sturdy print mailers to have in stock. If you can afford it, you might be able to hire out some of the more menial tasks (like shipping, etc.) but that might be more of an expense than it's worth.
Conclusion
So there you have it! I hope this brief overview of different options for setting up an online print store has been helpful. It should be noted that there can be some overlap between these methods, but (generally speaking, as I have seen it) these are the main options being used by independent photographers online today. If you know any photographers who may be interested in selling prints, send them this link to help them out!
If you have (or are going to set up) a print shop, I'd love to hear which method(s) you use and how it's working for you. I'm also always on the hunt for helpful marketing tips when it comes to selling prints, so let me know if you have any! :)
Finally, it wouldn't be a post about selling prints if I didn't take a second to plug my own print shop. I've got just the photos to brighten up your walls. :) www.oliverdahl.com/prints
Thanks for reading!
Oliver Dahl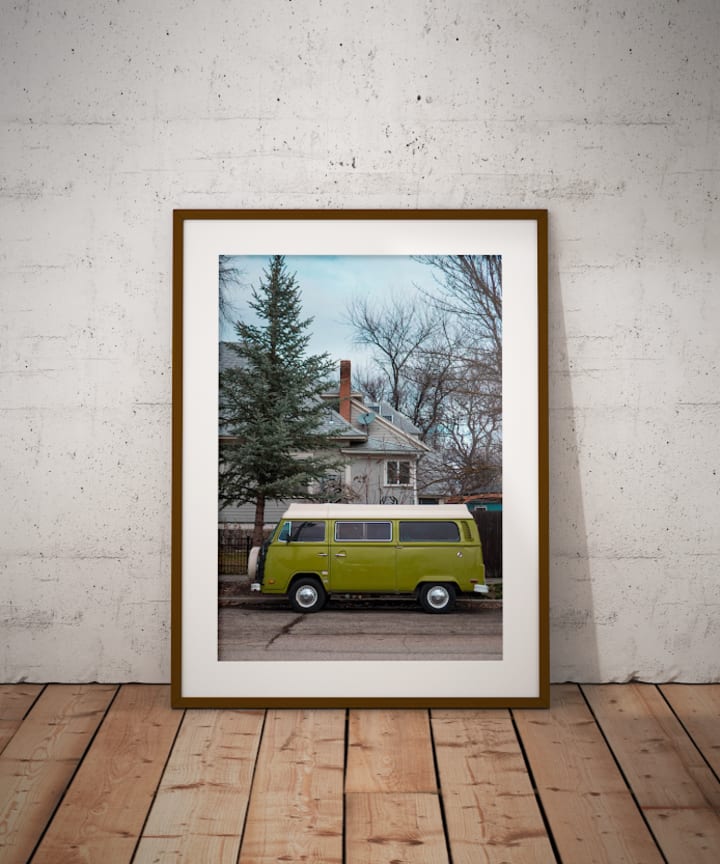 Related Posts:
About the Creator
Oliver Dahl is a published author and photographer from Boise, Idaho.
He currently studies marketing at Brigham Young University.
Website: www.oliverdahl.com
Instagram: @OliverWDahl
Reader insights
Be the first to share your insights about this piece.
Add your insights