Photo Walks: Utah's Road Island Diner
A Photo Adventure to Oakley, Utah's 1939 Streetcar Diner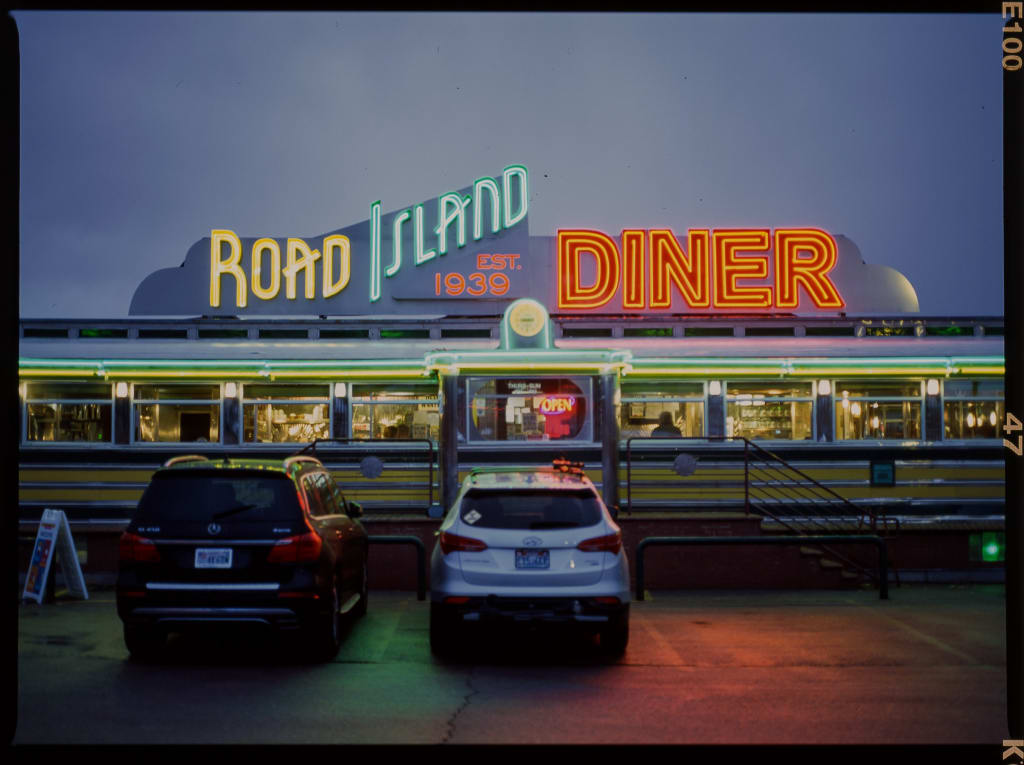 At some point on Saturday morning, a friend and I decided we wanted to go on a road trip. Only a few hours before we left, we decided to make the drive from Provo, Utah up to Oakley, Utah in order to check out this retro diner we'd seen photos of on Instagram.
Years ago, I'd actually stopped by this diner on my way to Park City with some friends. That was back when my only camera was on the back of my phone, though, and I was eager to revisit in the overcast, rainy weather with some of the cameras I've acquired since then.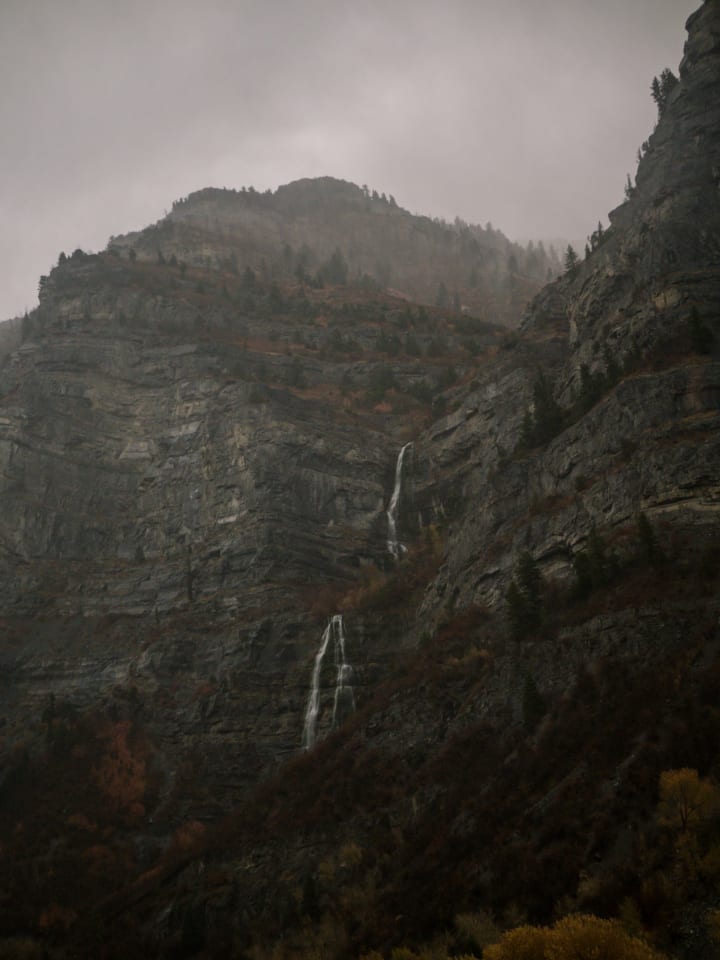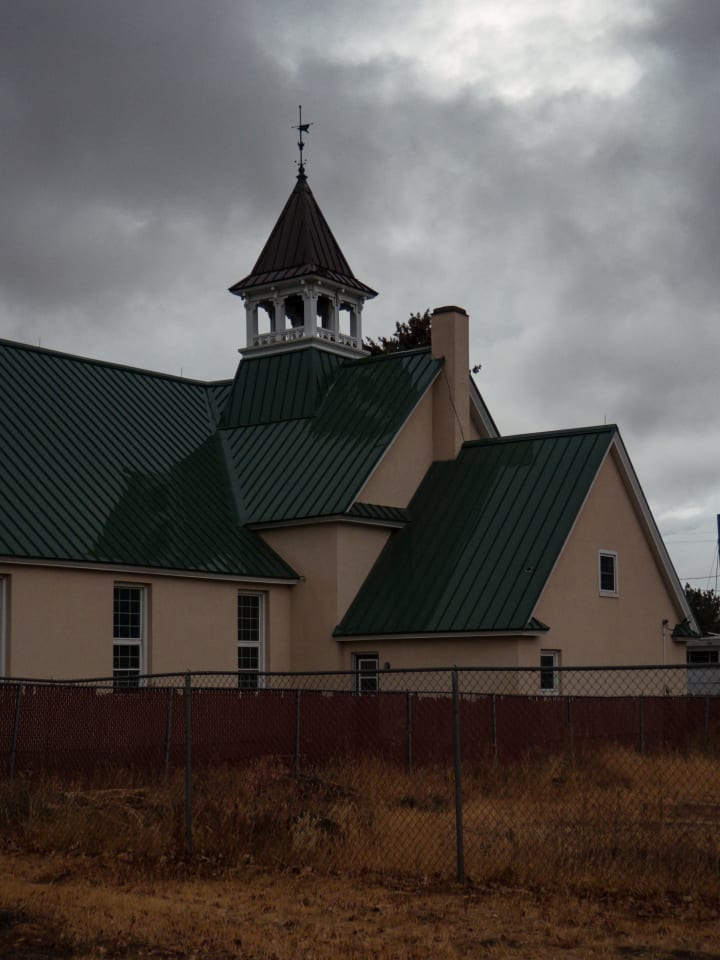 So we made the drive up Provo Canyon, catching up and reminiscing as rain misted the windshield. A short hour later, we arrived in Oakley — and, much to our relief, the rain had let up, and the moody overcast lighting remained.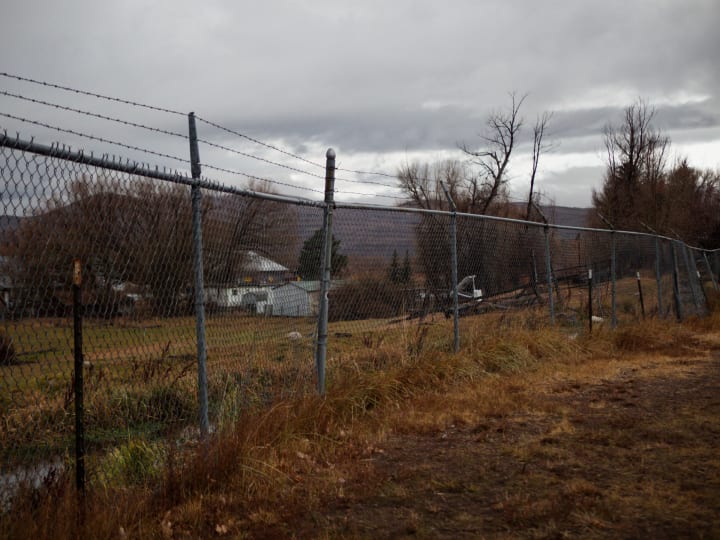 We parked by the diner, took a few photos, and then decided to take a quick walk around the town before blue hour hit. That's when we really wanted to take photos of the diner, hoping to capture the glow of the neon on the rain-wetted pavement. There wasn't a whole lot in the rest of the town, but we made a few good photos nonetheless.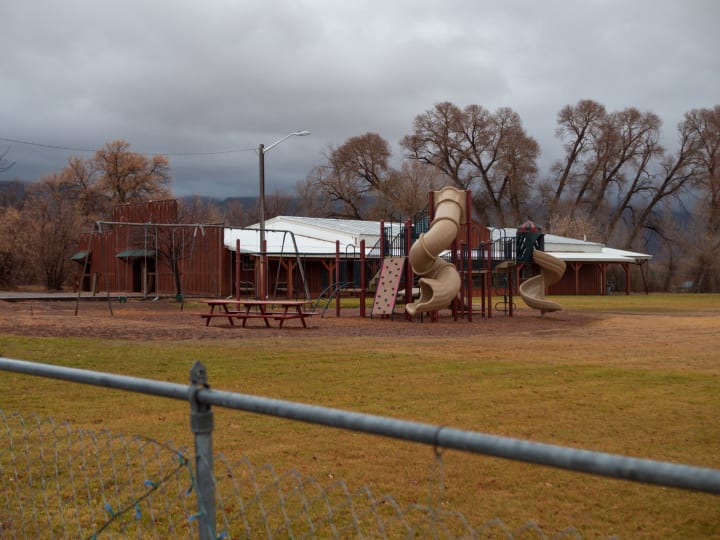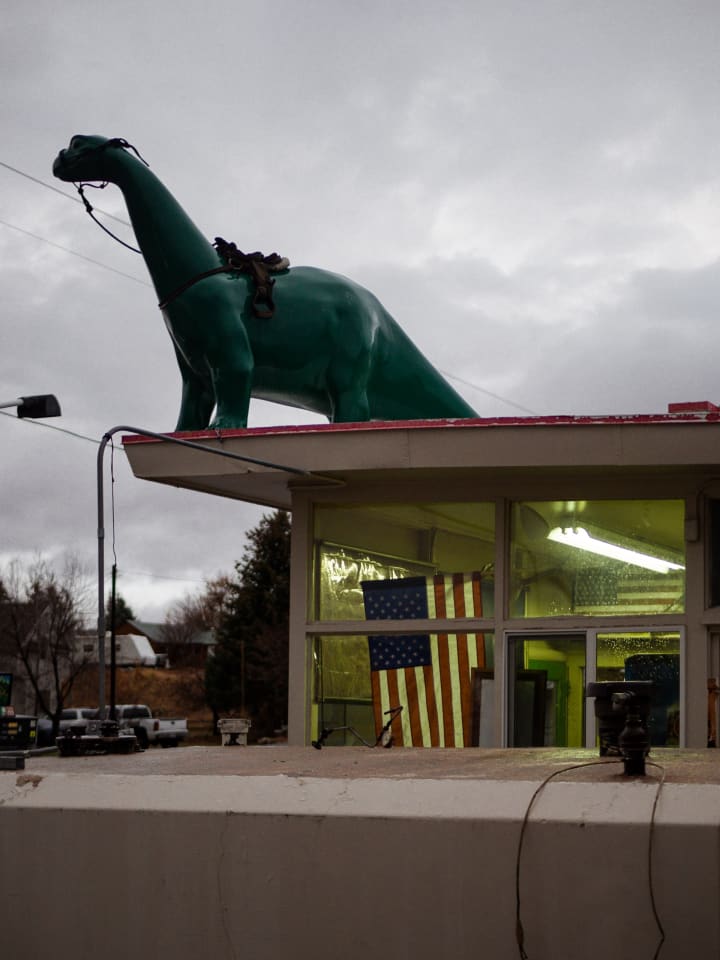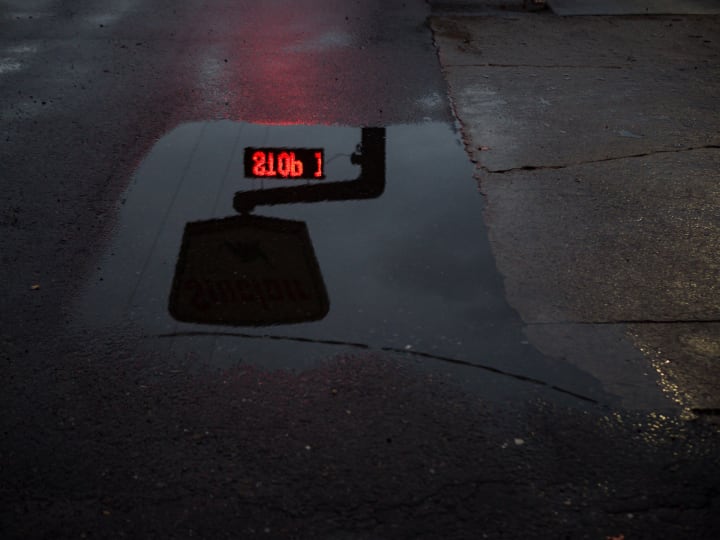 Our walk didn't last long — and neither did the daylight. The temperature dropped quickly as we made our way back to the diner. The rain started misting again, but our timing was perfect. The Road Island Diner was gorgeous, lights blazing like a relic of another world, not just another time.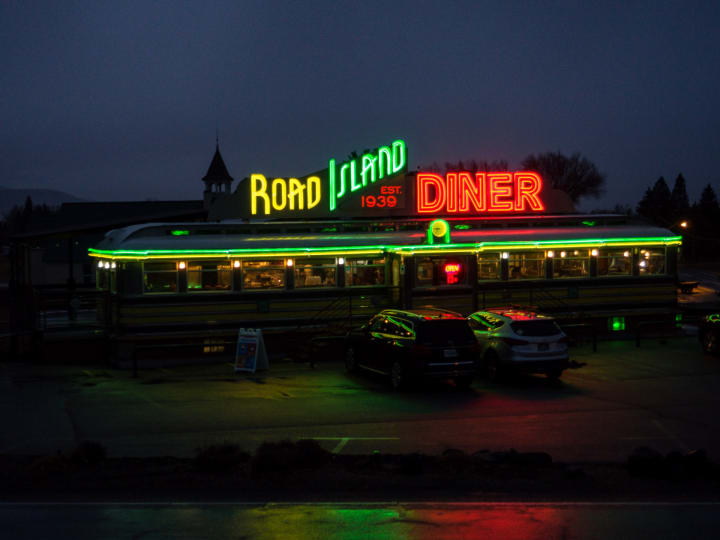 I took several digital photos with my Olympus EM10, but my main focus was my first roll of Ektachrome 100. The light wasn't optimal for a film rated that low, but a tripod, shutter release cable, and 1–2 second exposures did the trick marvelously. Looking through the waist level viewfinder of my Mamiya 645 was thrilling. I prayed that the photos I was taking would turn out half as good as the viewfinder would have me hope.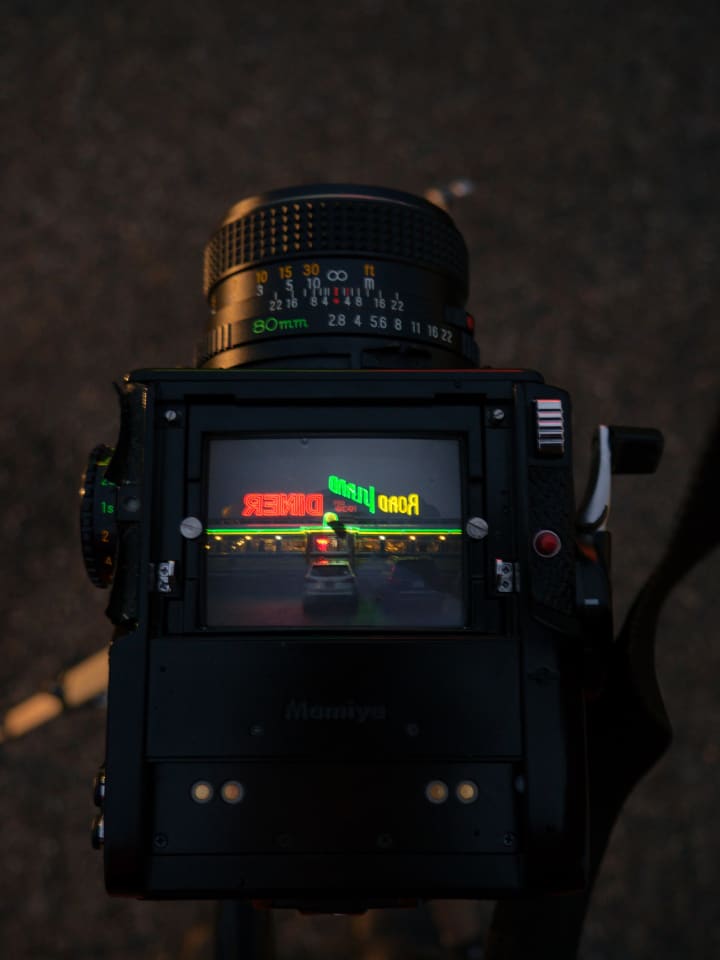 Fortunately, I was not disappointed.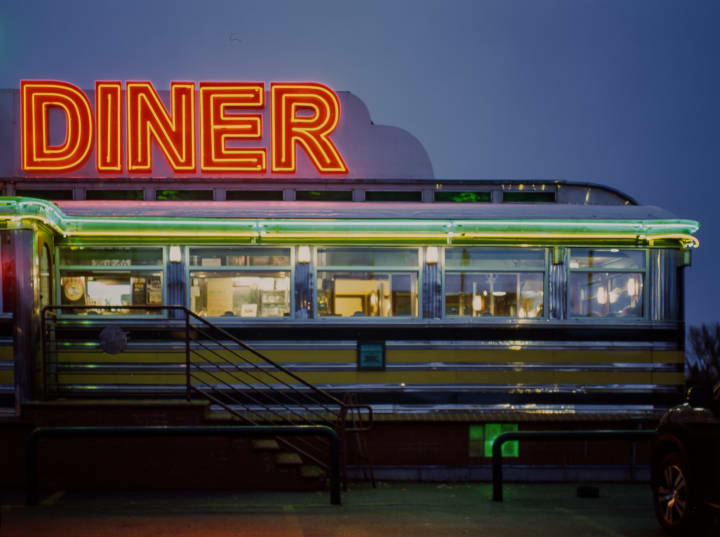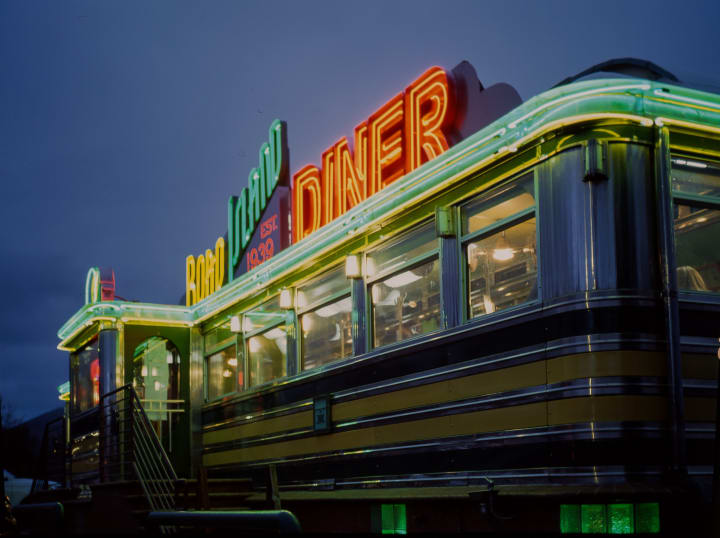 I love that you can see the back of a woman's head in the rightmost window of this photo. The lights are aglow against a dark and imposing sky. At this point, the rain started picking up, and so I had to hurry to take the next few shots before getting my cameras out of the rain.
We decided to go in to get a bite to eat — we'd come this far, after all. My original plan was to just get a milkshake or something, but by this time, I was so cold and wet that ice cream didn't sound as good as it had even half an hour ago. I saw pulled pork sandwiches on the menu, and mashed potatoes as a side, and the barbecue fanaticism I developed in Arkansas and Memphis, Tennessee came back. (Let's just say the south sets the bar pretty high, and that crock pot pulled pork is great for family reunions and pot lucks, but wasn't what I was hoping for.)
I didn't mind the disappointment too much, though. My attention was mostly focused on the beautiful interior of the place. I took one more medium format film photo, and then stuck with digital. The lighting was tricky, with green LED string lights and overhead fluorescents.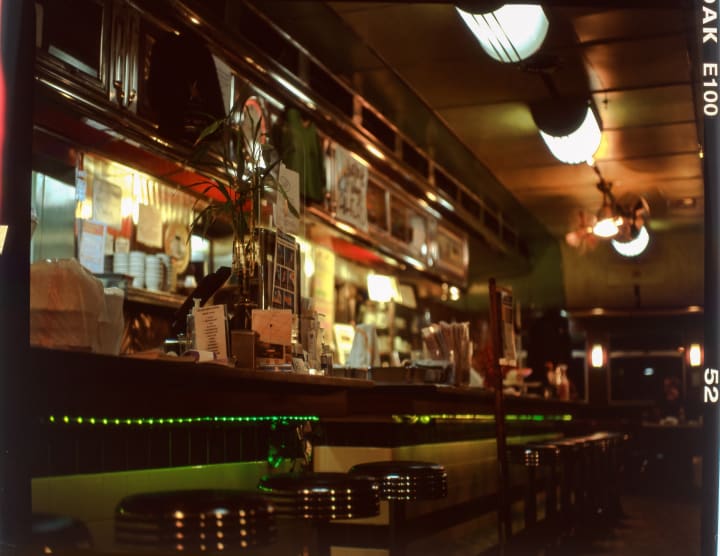 We paid for our food, and then walked to the car to drive home. It was raining pretty steadily by this point, and had only gotten colder. I couldn't help but to take a few more quick digital photos of the place — it's just so gorgeous.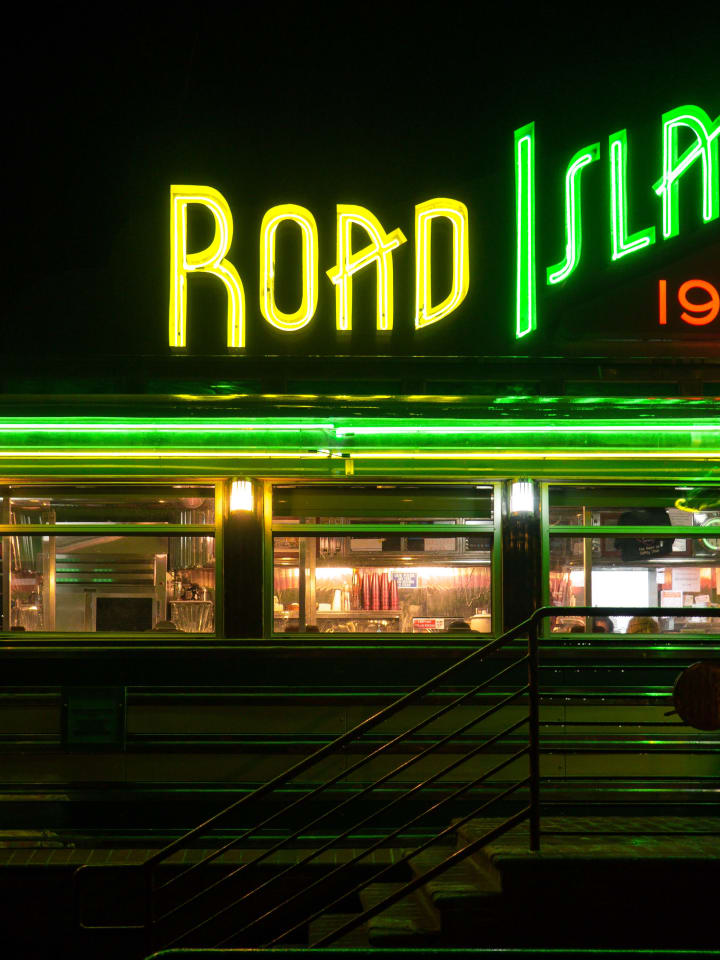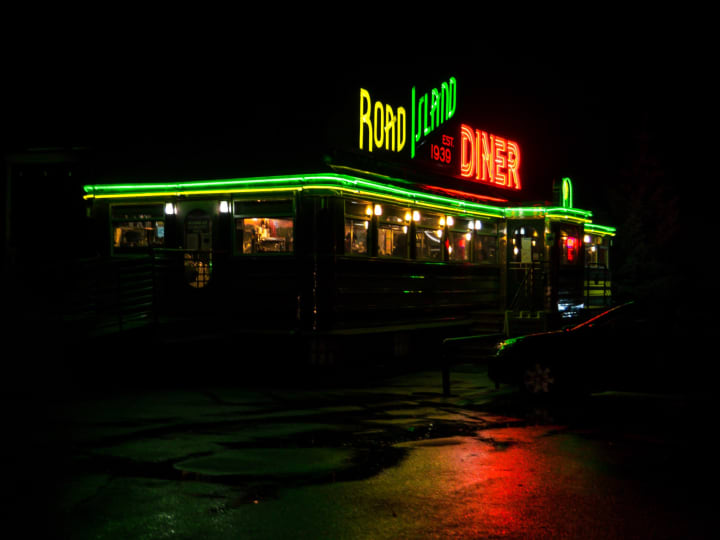 Not long after we left, the rain turned into snow. It got so bad that with the brights on, it felt like we were in a Star Wars shuttle going into warp speed. This was nothing new to me, but it got worse and worse until we had to pull over for a few moments at a time. None of the snow was sticking to the road, thankfully, but it was so thick we couldn't see the lanes on the road from time to time.
Thankfully, it let up as we got onto a major road. We made it back safely, excited about our photos, but a little shaken by the snow, too. I started editing right away. Finishing the roll of Ektachrome and getting it back proved to be a longer, but worthwhile wait.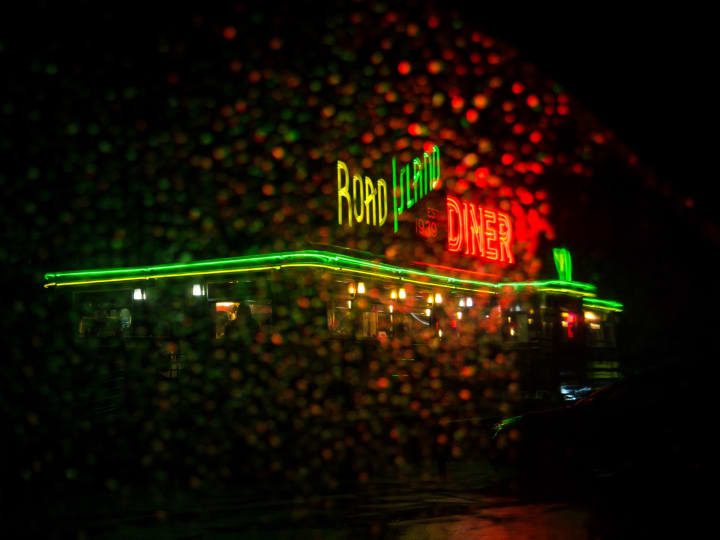 Looking forward to a return trip on a warmer day so I can try the ice cream.
About the Creator
Oliver Dahl is a published author and photographer from Boise, Idaho.
He currently studies marketing at Brigham Young University.
Website: www.oliverdahl.com
Instagram: @OliverWDahl
Reader insights
Be the first to share your insights about this piece.
Add your insights