How to Creepify Your Images
Colour Grading for that Horror Feel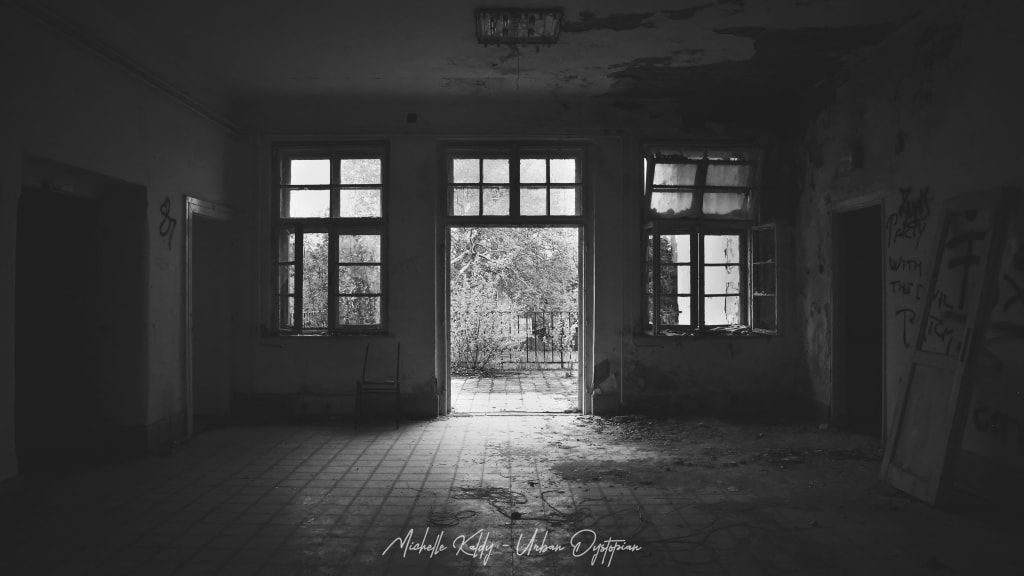 Doorway to an abandoned orphanage, Northern Hungary
Say you're an urban explorer, or documentary photographer, or someone who enjoys the creepy aesthetic. You've been to some amazingly foreboding locations where you just feel the creepy vibe. But, those photos you took just don't seem to reflect that eerie atmosphere you felt when you were physically there.
There are a number of ways to 'creepify' your images and as someone who loves that look and feel on my pics (I've been to some creepy places), I have found my way of highlighting and bringing to life that horror impression.
I'm a documentary photographer but I have also worked with documentary filmmakers that have explored some fairly mysterious and ominous places. Part of my job was to take and edit images that reflected the ambience of the locations. I have an extensive archive to share and some cool tips for you to follow to help 'creepify' your pics.
If you've followed my adventures before, you'll notice I work with subtle grunge, black and white, low saturated high shadow imagery. In this article, I will show you the dark magic that goes into summoning such results.
First and foremost, it is important to maintain the integrity of the location you have photographed. Coming from a documentary background, I cannot stress how important this is. So, nothing over the top. Just some good old fashioned colour grading.
Enjoy this Horror Colour Grading Compendium.
Let's begin!

Photographic techniques
You'll hear this many times but a good photo edit starts with a decent photo. This isn't always the case. Many bad photos can be salvaged and turned into something spectacular. But the knowledge of good photographic techniques will ensure that whenever you take a photo, it will be like muscle memory to implement some basics.
The main foundation is composition. This can be adjusted in the editing room, of course, but it helps if you at least line up a shot to get the effect you need. In the photo below, I have used leading lines as my primary compositional technique.
Leading lines is a technique used to draw your attention through the image, like a journey, by using lines found in your scene. These can be straight lines or curvy ones, as long as they bring the attention through the picture. You can see I've used the road in the centre of the image to lead the audience's attention to the mountains. You can also see the powerlines help with this also.
In the above image, I have used the cots to line up my shot to draw your attention through the scene. Safe to say, the creepiness of the location certainly came through.

Colour Correction
Before going nuts with black and white or messing around with colour, it is necessary to make sure you balance out your image. That means making sure that the colours are neutral and your image doesn't appear too hot or cold. This is colour correction.
You want to make sure there are details in the shadows and the whites aren't blown out or 'burnt'. This part is all about balance and ensures your images will hold their effects better.
With the image above, what I've done is adjusted the highlights slightly so the sky doesn't seem blown out (it was a cloudy and foggy day). Then I wanted to add more detail to the shadows so I slightly lifted the blacks and downed the whites so the sky had more of that eerie, foggy look.
Once this was complete, I cropped the image to get rid of the sign. Now cropping isn't as evil as some may think. Cropping just brings the image a little closer to the primary focus and removes any unwanted artefacts or objects in the edges of the frame.
If you shoot RAW, then your images will have enough detail in them so you can crop. When 'creepifying' your images, sometimes a slight crop can make the viewer seem claustrophobic which, in this instance, you want.
If you're doing still life photography, product photography, or landscapes, you want to eliminate the claustrophobia. Not here. Here you want to enhance it.
It's horror afterall!

Grading for Grunge
Being in Chernobyl, I wanted to grade the images in a way that reflected the history. It's a place that is highly irradiated since the Soviet era so I wanted to bring that feeling to life through the images.
I went for a cool tobacco grade for these images. They fit into the grunge circle as the texture and details have been accentuated. The decay and dilapidation of the locations is clear.
The images featured here, I lifted the reds as well using the curves graph (whatever you're editing with will come with this graph) and I also dropped the blacks as well to give a faded film look.
I slightly lowered the saturation as well but increased the contrast. The result is a wintery and grungey feel which sits with the Soviet-era architecture quite well.
You will find your images will inspire you on how to grade them. Don't forget how the location made you feel. Take yourself back to where the image was taken and pour those sensations into the editing.
Were you afraid? Had the feeling you were being watched? Was it at an important anniversary for the location? Did you feel it was haunted?
If you said yes to any of these, then you are already on the right track.

Working with the Shadows
Horror works with shadows and dark spaces. When you visit and photograph a location that already possesses dim lighting, it means it can be utilised further for the look you want to achieve.
Photo editing software all come with the option to adjust shadows, whether that be Adobe Lightroom, Gimp, Snapseed, even Instagram image editing allows for you to adjust the lighting in your pics. Use the slider and play around with the numbers to see what helps creepify your image and scene.
You can also use graduated filters in Lightroom to shadow one side of your image, or better yet, use vignettes to bring attention to the main focus of the scene.
With the above image which was taken in Pripyat hospital within the Chernobyl Exclusion Zone, I used vignetting to semi-silhouette the clinical chair. I also used a graduated filter to further darken the left side of the image where the shadow was already present.
This poster that was found in an abandoned school on the outskirts of the Chernobyl Exclusion Zone was perfect to experiment with shadows. The poster shows propaganda for the Soviet Era and since we were exploring at night, it meant that the torches we had would be perfect to light some candid shots.
Dramatic shadows surrounded the scene and I wanted to put the spotlight on the centre of the image. Composition (including placement AND lighting) was strongly at play here. I used vignetting to accentuate this and focus the midpoint onto the centre of the poster.

Grading for Black and White
Black and white technically aren't colours but they are still part of the colour grading process as its eliminated colour but using the blacks, whites, shadows, mid-tones, and highlights to enhance the image instead of colour.
I have fully desaturated the above image and darkened the shadows. It's... creepy. I felt like there were many eyes on me as I walked the halls of this place. I wanted to bring that foreboding sensation through and the B&W really seemed to work here.
Not all photos look good in B&W, and some look good in colour also. So you experiment. In the last image, you can see there is a subtle steel blue gradient on the bottom of the frame. I used the graduated filter in Lightroom to add a hint of colour that still blended with the B&W grade.
Try it with some of your own images. It doesn't have to be blue. You can try red, green, even yellow. It's entirely up to you and what is happening in your scene.

Show off what you've got!
You'll see the phrase "editing your images is cheating" and I honestly disagree with that sentiment. You're enhancing an image, you're bringing forward an atmosphere or feeling that the original photo may have lacked.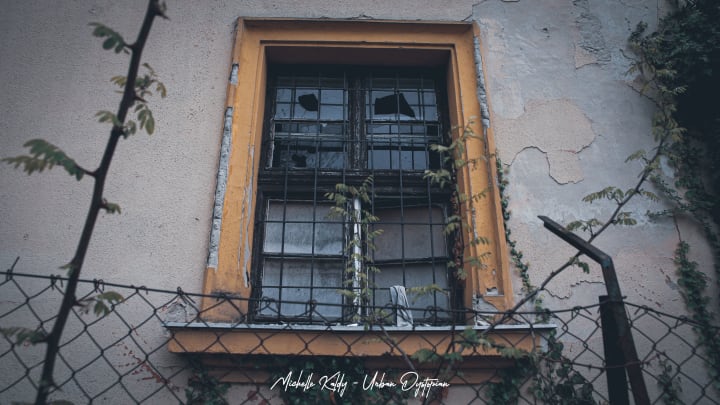 Photo editing is an art form, and if you have someone come back at you with the good ol' "editing your images is cheating," then they don't know photography or the thought of learning to edit the images is too daunting for them. Remember, you're telling a story.
Best to just smile, shrug, and acknowledge how awesome your pics are going to look.
Stay scary, folks.
Check out more of my photography on my Instagram!

Michelle Kaldy
I am a photographer and content creator, here to educate and take you on my post film school journey. With a BA in Film and Video Editing, I survive the big bad world with my wits and camera in hand. Straight Outta Film School!
See all posts by Michelle Kaldy →