How many is too many?
Free photo competitions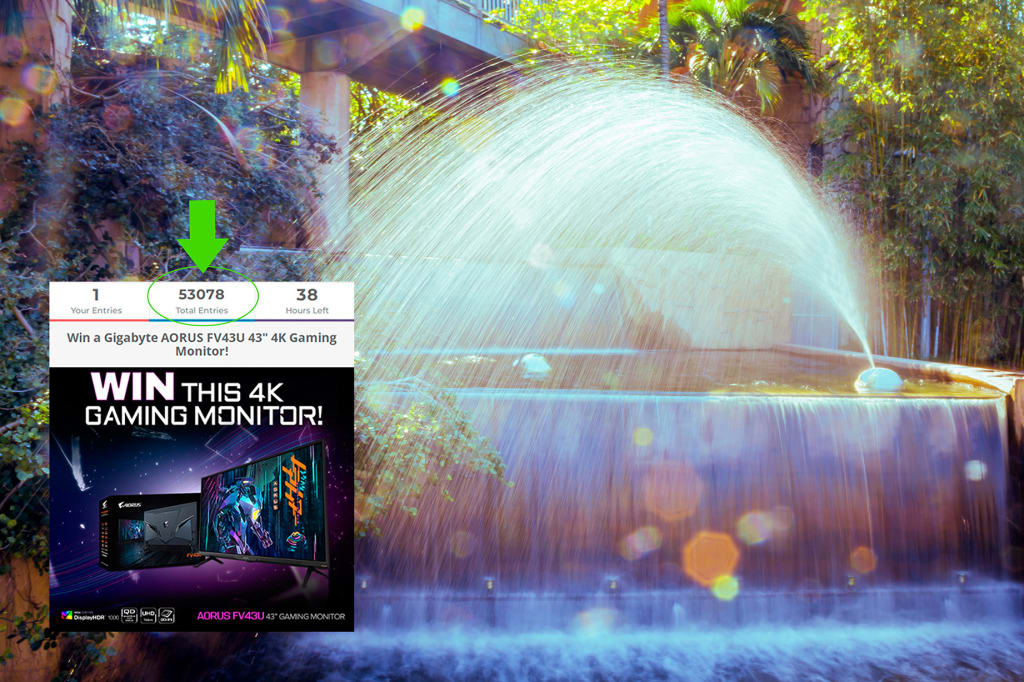 53,078 entries! a day to go still...
As a regular submitter to competitions in the photography field and having won a comp or two over the past couple years, I look out regularly for opportunities to take part. Sometimes I see one where I would really love the prize, so enter, despite it's a smaller business running it, and thinking, I may even have a chance. But this one is the first I have seen so you can view the actual entry numbers!
You are allowed only one entry into this competition with DigiDirect. It's free. Sounds fabulous right?
Until ... you are one soul lonely single entry scattered amongst 53,078 entries. And still over a day to go! And all photographers know, ANY competition, most entries come in the last 24 hours! What are the chances of winning? COS i would LOVE this monitor! But surely they don't look at every single entry for this, therefore it comes down to more a draw, until perhaps they find a half decent entry to be 'the winner'? To look at 53,078 entries would be an impossibility even if someone was looking on daily basis. Crazy numbers.
Every entry receives a voucher for one hundred 5"x7" prints with them. So that's over five million prints they are giving away. Obviously a great upsell for them. Grand marketing! They make a connection with consumers and it has cost them little. Someone, with those small prints, gets to try their services and see if they like the results.
But where does that leave it in regards to winning a competition with them.
One of the competitions I have - since the beginning of 2021 - been trying to win is the free monthly comp with Australian Photography Magazine. I set it as a goal (and diligently take a photo or two each month to suit the monthly brief) and still haven't been successful obviously. Now, they never show figures, but I'm going to guess, their figures would be higher than a DigiDirect photographic competition. So the chances of even making the top 30, near impossible - hahahaha! Hahahahaha. And again, hahahahaha.
And as I view the top 30 each month when they place them on FB for a 'viewers choice', I often think many aren't that great. However that inner voice also thinks, "well, they are chosen over yours" so they must be MUCH BETTER.
Now, figuring, that's not necessarily true.
Perhaps I should stick with the paid comps where entries are actually, judged? :)
EDIT: just researched it, and this monitor is valued at around the $900 mark, now .. how many pledges do I need ... ;) :D
C'mon folks :) Read the article. Help a creative out!
______________________________________
Some of my recent successes:
2022 Highly Commended Australasia's Top Emerging Photographers 2022 - Capture Magazine: category: Open breathing dreams
2022 1st place FanArt: photograph 'One Tree Hill" category: "Outdoors"
2022 Shortlisted The Clique Awards 2021: "Infinitys Edge" category: Scapes
2021 Highly Commended The Mono Awards 2021: "This. Is me" category: People
2021 1st place Progress Printing: category: "What We Produce"
2021 1st place FanArt: photograph 'Beach Kangaroo" category: "Outside"
2021 Semi Finalist AIPP Silver Lining Awards: "Brooklyn Bridge" category: student, Shades of Grey
2021 Semi Finalist AIPP Silver Lining Awards: "Architectural snippet" category: student, Shades of Grey
2020 1st place FanArt: photograph 'Natural Beauty' category: "Mother Earth"
2020 1st place FanArt: photograph 'Oculus Segment' category: "Black and White"
2020 1st place FanArt: photograph 'Up Close and Personal' category: "Reptiles"
2020 1st place FanArt: photograph 'Hectic World' category: "Urbanism"
2020 1st place Brisbane Photomission 24hr photo marathon: overall "Team Winner"
2019 1st place Canon Collective: category: "Discover Ipswich Food"
2019 2nd place Getty Images: category: "This is Australia"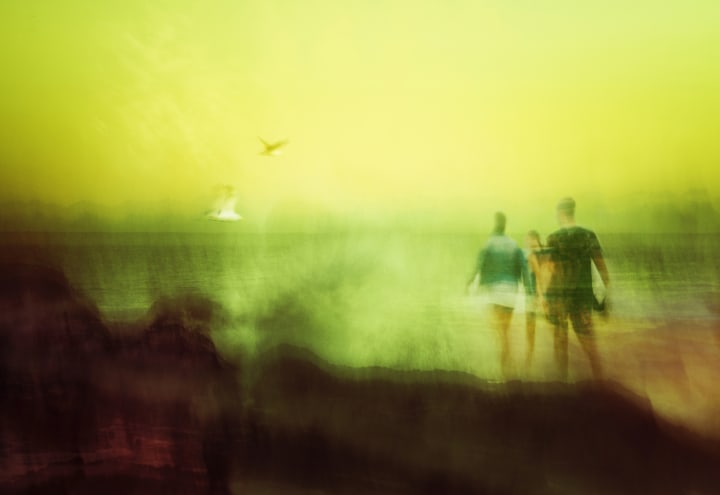 career
About the author
A camera. A Van. And an open road. With a love of travel, art & photography I hope to continually discover landscapes of Oz, & the world! Join me for a workshop/tour as I create new footprints...
Ann :)
https://linktr.ee/openroadfootprint
Reader insights
Be the first to share your insights about this piece.
Add your insights