Canon Spotlight
A photography journey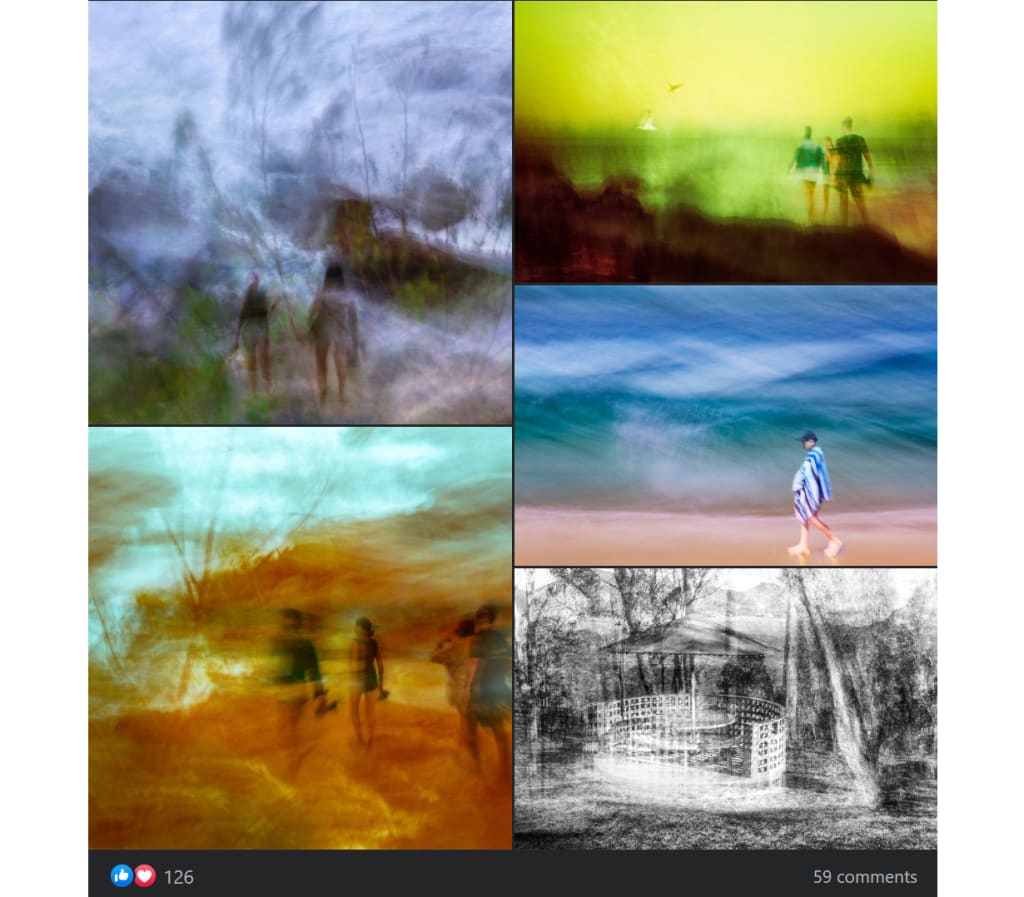 Was very exciting recently to be asked to be the featured photographer for the "WEEKLY SPOTLIGHT" by Canon Collective admin Stephen Finkel. And a cool self reflective exercise to actually think about how the photography creative world has become a part of my everyday.
*** WEEKLY SPOTLIGHT FEATURE ***
Congratulations to this week's Spotlight Feature Ann Parrott
Hi everyone, Ann here. 🙂 I'm a nomadic photographer, armed with the primitive, but reliable workhorse - a Canon 7D plus Vann, my good ole trusty Toyota campervan.
When I say my very first camera was a Minolta, I will definitely give away an era. 🙂 While studying graphic design at RMIT I remember sacrificing and saving for months, to get the Minolta X-7 while the majority of my fellow students were getting the (then) cheaper Pentax to 'get through' the 3 year diploma. Film cameras - fabulous!
Only a small part of the curriculum, I loved being in the darkroom, and surprised I never explored 'photography' more vigorously back then. Instead I hit the advertising agencies route, designing for way to many years, and it took a little event - the '24 hour Photo Marathon' back in October 2017 to get me back into the thrill of 'shooting for a reason'. Shortly after I joined in on a few Canon Collective workshops and events.
But it took a little curveball world stopper starting with C, to fully change my life's direction, and to get me immersed back into photography as a serious creative love!
2021 I went back to TAFE and got my Diploma of Photography and my favourite part, once again, was darkroom work. I received a Silver Award for my experimental darkroom folio from the (then) AIPP. Love salt prints and cyanotypes, and the full experimentation and 'accidental' side of creating darkroom images. While I wanted to complete the diploma for the creative kick up my butt, I did it to also learn the technical side of the camera and lens. While I often took 'an ok photo' I felt I never really understood the ins and outs of how one image succeeded yet another didn't. That whole dreaded 'exposure triangle', ya know! So I came away from that feeling more in control of how an image will look, before I even push the button.
I created a website during that period and made some small coin selling prints, and still do.
And, studying artists and other photographers as part of the curriculum, was a HUGE help creatively.
William Turner, known as 'the painter of light', was my fave artist (I tell ya, want to improve your photography? - study the masters too!) Influenced greatly by his dreamlike works I was mesmerised and wanted to capture the equally atmospheric emotion of a moment, though instead of using oils and watercolours, my paintbrush was the use of in-camera, long exposure.
So that decision took me down the ICM road of discovery. (I equally love architecture also though, and, creating composite images, so my styles can change frequently). This genre also removes me from the graphic design comfort zone of strictly designed, contrived and managed images. ICM is more about capturing light and colour than it is about defining clear subjects, hinting at them instead. You often can still identify the actual subject being photographed but the important elements become the colours or tones, and the light. It's highly serendipitous and explorative.
I am prolific. One image probably comes for a hundred other similar images! 🙂 But I am also fastidious with Lightroom cataloguing and libraries/collections so can quickly find any photo ever taken - even from years ago! As a designer having used photoshop and lightroom, both since their inceptions makes this easier of course.
I regularly enter into competitions - a mixture of free and paid - mostly so I am pushed outside my comfort zone plus always photographing different things/styles/themes. I find they challenge how I 'see'; forcing me to continually stretch my artistic muscles.
They push me to think about the why of a photo; the composition, the subject matter, the edit etc. Naming images, preparing for comp, consideration to whether images are being viewed digitally or in print, is all a continual learning curve about what works and what doesn't. I am VERY good at being a finalist, occasionally getting a small win - so ALL of this is for perpetual improvement! To really look, to really see what I could have addressed for a more successful, fully resolved image. I still have LOTS to learn. 🙂
Finally. What I shoot with now? Many are surprised when I pull out my Canon 7D. I LOVE it! I have no home base, am nomadic and have housesat for the past 7 years - perfect for allowing me to grab shots from many interesting locations of course! However, always moving, always on the road, my dollars therefore go into travelling, exploring new tracks and trails and roads, rather than equipment - which makes me socially awkward with the (photography circle) 'what's your kit' small talk.
I feel (or hope?) my images can be just as engaging as if I had shot with the 'latest gear'.
I'm a huge believer in creativity being more important than a technically perfect image. Grab the emotion! Creativity has many sources so I make it a part of my everyday routine in some way. It helps keep me and my prolific brain excited and eager for new adventures, new opportunities to learn.
As 'Openroad Footprint' I am currently in the middle of creating two books. One is 365 days of photography; ideas to get out of that creative rut we often find ourselves in when we go to shoot. 🙂 And, a book filled with ICM imagery. The ole graphic design skills still come in handy occasionally 😉
I've also taught a couple of ICM workshops this year, with more (fingers crossed) to come, along with introducing a photography tour. Big goals.
But my next (personal) goal is to complete my Bachelor of Visual Arts with a photography focus and push my creativity further, exploring encaustic photography and other experimental concepts.
How do we stay young? We keep learning! 🙂
Happy creating everyone!
For anyone interested make sure you explore my website. I am always updating and adding new images and content.
Or view my social media and other pages at linktr.ee
Ann :)
About the Creator
A camera. A Van. And an open road. With a love of travel, art & photography I hope to continually discover landscapes of Oz, & the world! Join me ... as I create new footprints in the world ...
Ann :)
https://linktr.ee/openroadfootprint
Reader insights
Be the first to share your insights about this piece.
Add your insights