Bring Your Photography Gear Anywhere with the GOgroove Camera Backpack Case
Bad back? Tired of lugging camera cases? Go with a GOgroove instead.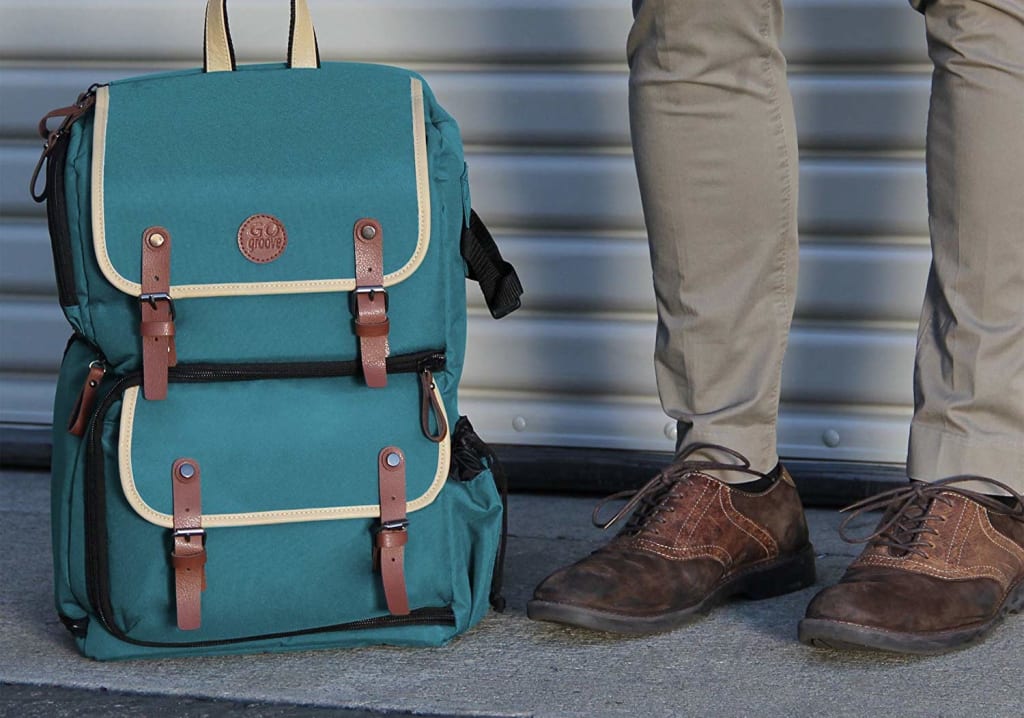 Photography is incredibly expensive. The average portrait photographer will need to have around $8,000 to $12,000 in supplies to keep their company afloat, and those who decide to do wedding photography will require even more.
Getting photography equipment doesn't just mean having a DSLR camera; it's an entire camera, film, and lighting setup that you will need to buy. If you shoot on the go, getting a single camera probably won't be enough to optimize your shots, either.
As luck would have it, most photography equipment is very delicate. Being exposed to water or even too much jostling can turn a $1,500 camera into junk pretty quickly.
Here's where most photographers struggle: getting all that gear to the shoot location in one piece. Thankfully, GOgroove gave us all a new way to handle off-set shoots without losing your mind.
If anyone knows tech and the art of storing it, it'd have to be GOgroove.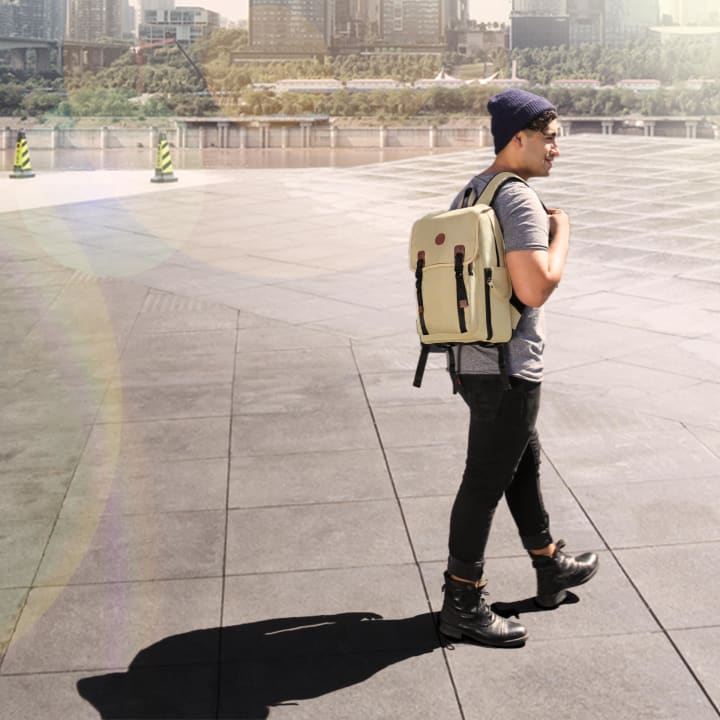 GOgroove is mostly known for their wonderful speakers, but they've also started to make a name for themselves in the photography community thanks to their pretty epic camera accessories—the most popular being their all-weather bags.
Shutterbugs around the world are starting to find their perfect match in GOgroove's camera bags. These bags are built to carry pounds of supplies, keep things waterproof, and come with extra padding for those super-delicate pieces of equipment like camera lenses.
GOgroove's camera bags are designed to be lightweight yet sturdy thanks to their solid nylon build. They're stylish, affordable, and have been called the only bag a photographer really needs.
Every part of a GOgroove Camera Backpack Case is made with rugged materials.
When the engineers at GOgroove created these backpacks, they made sure to use extremely high-quality, waterproof materials for every part. Heavy-duty buckles and zippers keep your goods shuttered while strong weatherproof nylon ensures your equipment doesn't get exposed to the elements.
A cameraman's worst nightmare would involve buying a camera bag, carrying their goods, and then watching in horror as the straps fail and cause the camera to shatter. Even the straps are made to stand up to the test of hauling tons of gear up mountains or through city streets.
Make your GOgroove bag yours!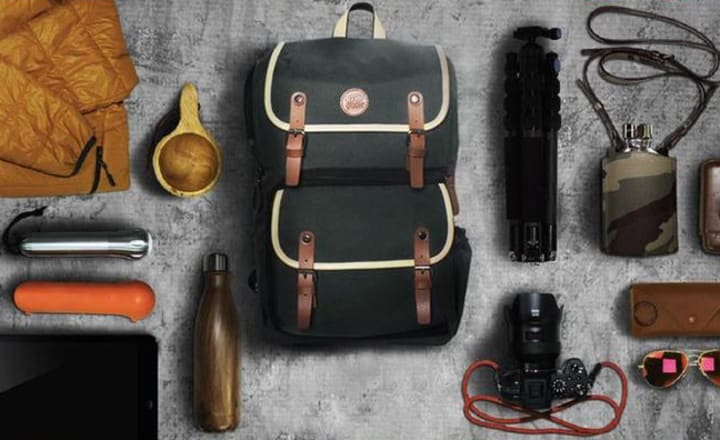 As any photographer knows, no two camera kits are alike. Some will need tripods. Others will be tiny little GoPros on top of your helmet. Many will need extra space for a DSLR plus camera lens packs. Foldable lighting reflectors? Also a must for many.
The best thing about GOgroove is the fact that they can be altered and customized to fit your unique kit. Each GOgroove comes with the option to hold a tripod, extra padding for smaller kit pieces, as well as plenty of straps for extra goods.
You also get plenty of pockets for all your data storage and color gels.
Did you ever notice how many camera bags seem to be masterful at getting storage cards lost? What about the many difficulties that come with color gels storage while you're on the go?
If so, you probably will love the way GOgroove bags are designed. They have tons of pockets of every size, which in turn, give you a perfect place to put all your microSD cards.
It also comes with a luggage handle slot, just in case.
These days, most photographers don't just stay in their home state. As the demand for travel photography continues to rise, people are getting pressed to bring upscale camera equipment with them as they travel abroad.
GOgroove took time to be ahead of the curve when it comes to travel packing. It comes with a luggage handle slot that makes it possible to bring it on a flight.
Wear it how you want it.

Carrying all the camera gear you own with you is not always easy and can, at times, strain your back. GOgroove's camera backpacks are designed to be switched up, which means that you don't have to use it like a backpack if you don't want it to be one.
Make it a messenger bag, turn it into a backpack, or make it your favorite new carry-on bag. The way you use it is up to you!
Finally, it's also nice to see a camera bag with style.
Camera bags and style don't normally go together. Most camera backpacks and bags are non-descript things that tend to make photographers look fairly sloppy. Not GOgroove's bags.
They're rugged, stylish, and designed for photography—just like the people who wear them.
About the Creator
Riley Reese is comic book fanatic who loves anything that has to do with science-fiction, anime, action movies, and Monster Energy drink.
Reader insights
Be the first to share your insights about this piece.
Add your insights