Best Medium Format Color Film
Medium format color film is a must if you want professional quality prints. Here are the best film kits out there for photographers that want great prints.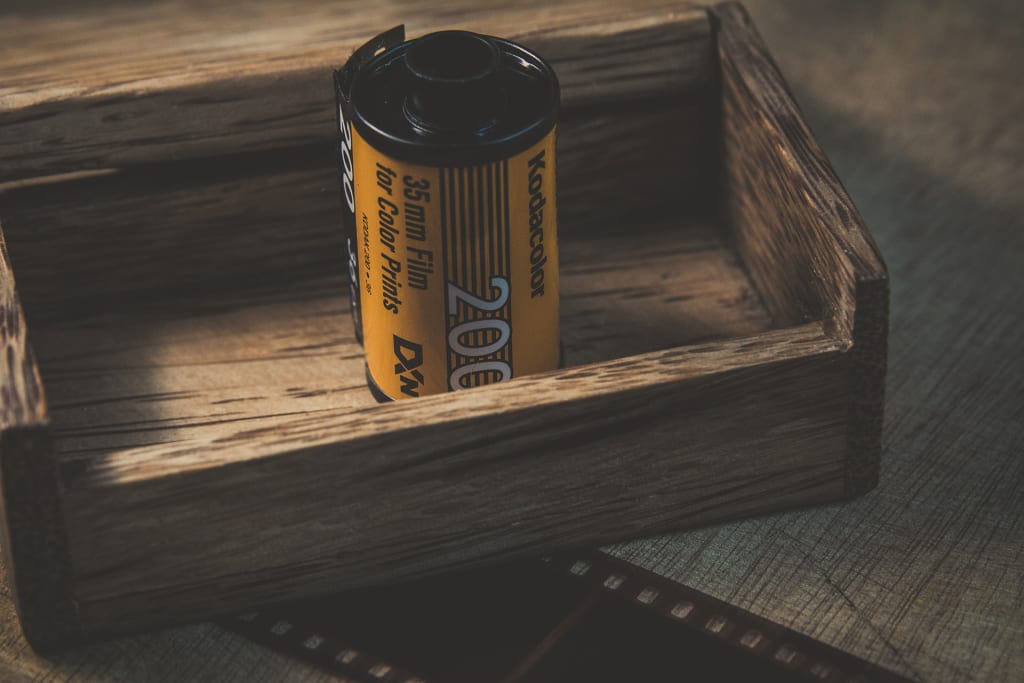 Shooting using film isn't for everyone, especially when you are extremely used to 35mm film point-and-shoots or digital cameras. However, the thing about photography is that there are always new ways to show different sides of the world. The kind of film you choose can change how the colors come out, as well as the overall view you offer those who see the picture.
Medium format color film might be old school, but the reason it's popular is because it adds dimension and harkens back to the days of old-school photography. If you want to give this a shot and see why some of the best portrait photographers on Instagram swear by this for their gallery prints, check out our list of the best picks.
Simple as it can be in a wrapper, the Kodak Portra 400 Professional ISO 400 has been regularly cited as the best medium format color film in the industry. World-famous photographer Rena Effendi swears by it, and that's why Timecalls it one of the best films for portrait photography.
This film will give your shots a classic look without too much noise or too little color. It's pure, retro goodness and a genuine Kodak moment-maker. If you own a Hasselblad, this will be a great companion to your kit.
Fujifilm makes a pretty good line of professional-quality films. Their PRO 400H line is one of the best medium format color film lines out there, and it's definitely a new change for those who want to try a new take on their photography.
This specialty line includes sunlight balancing technology, which means that you get beautifully balanced photos that are absolutely breathtaking. Nature photographers will find this film to be particularly useful, and with a little skill, can quickly show why medium format film is so breathtaking.
Cinestill is one of the most old-school brands on this list, and to a point, you have to hand it to them. They've been making medium format color film for ages, and they still got it going good.
This particular film uses tungsten coating to help bring out bright color and works in a wide variety of different lighting situations. A high ISO of 800 means you will have a lot of light, but that's not the coolest thing about this film.
It's actually reformatted movie stock film that's been repurposed for camera use. That's cool as can be.
If you love medium format color film that's daylight-balanced, look no further than the Kodak Portra 800 Professional series. This top-quality medium film is excellent for nature photography, editorials, and fine art prints—just to name a few.
People who want to shoot in high-speed will find this film to be phenomenal for their projects. While it may be pricey, the professional-level results will give you enviable results every single time. You might even say that this is the stuff that made film come back to life.
Fujifilm strikes again. This time, they're showing us how it's done with the Fujichrome Provia 100F line. This is a medium format color film specifically designed for medium-speed and long-exposure shots, making it a uniquely versatile film—even among the best of the best.
If you're looking for a highly detailed film that's ideal for art photography, this is a great option.
Yes, it's safe to say that all the Kodak Portra film series would rank among the best medium format color film types out there. The Professional Portra 160 film is one that's designed for accurate color, neutral skin tones, and an overall even consistency.
Wedding photographers that want to try a medium format will like this. It's a seriously good portrait and commercial photography pick capable of capturing people in their realest colors ever.
Velvia is one of the only professional-quality medium format color film series to also be available in 35mm format too. Though most people might look down their noses at films that are available for "disposable type" cameras, this is not a film to be sneezed at.
This film is known for having hyper-saturated coloration that makes it ideal for fashion, nature, and wildlife photography. If you love bright colors, you'll adore this film.
If you're looking for very sharp photos with rich color saturation, Lomography 400 Color Negative Film might be a good pick. It's got fine grain with a high sharpness, and is one of the few medium format color film lines that works well in low-light situations.
The format of the film is one that offers excellent scanning and enlarging capability. Gallery work, anyone?
200 ISO and extremely high contrast are what make the Crossbird 200 Color Transparency Film one of the most unique medium format color film lines out there. This very unusual film is known for being good for cross-processing and scanning, as well as being open to C-41 chemistry.
Should you do the C-41 route, you will end up with a subtle yellow-green hue as part of your print. It's an interesting effect, to say the least.
Last but not least, if you're looking for daylight-ready medium format color film that will look great for all occasions, check out what Cinestill has done with their 50Daylight Xpro line.
This film works well as an all-around cool art film, wedding photography film, and portrait film. However, what makes it excellent for portraiture and artwork is its highly notable "halo" effect.
If you love halation on film, you need to check this one out.
About the Creator
Iggy Paulsen is a fan of anything and everything wholesome. He loves his two dogs, hiking in the woods, traveling to Aruba, building DIY projects that better humanity, and listening to motivational speakers. He hopes to eventually become a motivational speaker himself.
Reader insights
Be the first to share your insights about this piece.
Add your insights