Best 360 Cameras to Buy Right Now
360 cameras are taking over the tech world. These are the best on the market, considering quality, ease, and field of view.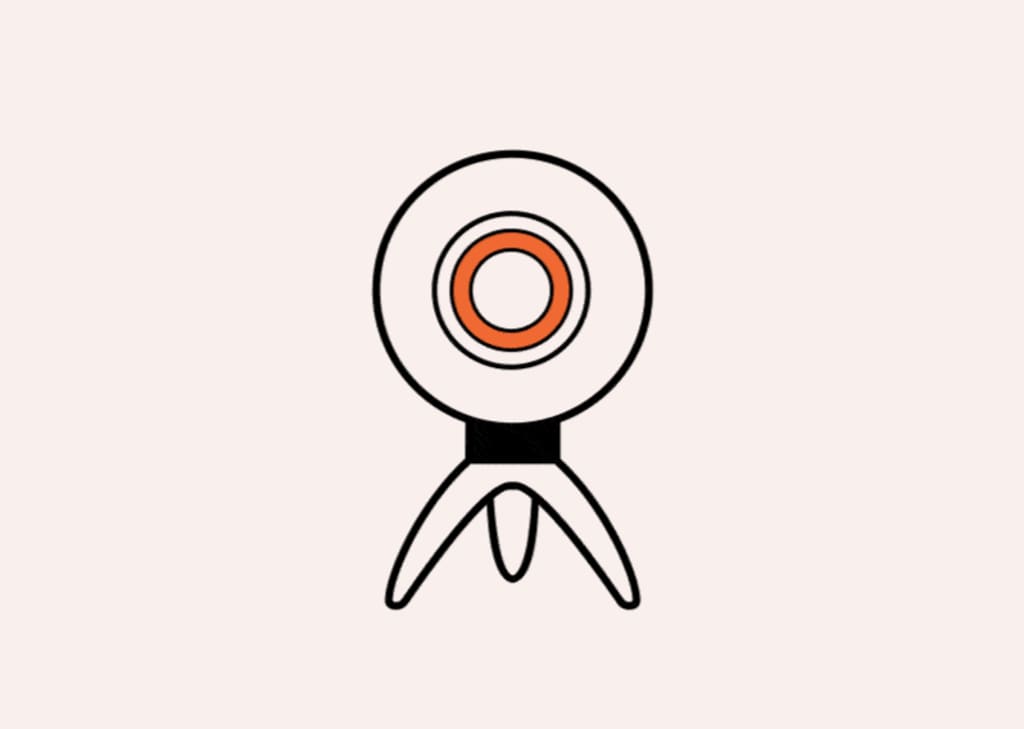 Producing a 360 degree field of view, omnidirectional cameras were created to change panoramic photography and robotics. Breaking the boundaries of a typical camera, a typical camera normally has a field view of 180 degrees.
With this new craze, camera brands are making their attempts to perfect the 360 cameras in the hopes to have the best on the market. With so many new additions to the category on the market, it was hard for us to narrow down the best. However, we have come up with 10 of the most impressive 360 degree cameras available right now.
As a well-respected photography brand, GoPro has pushed its limits with this innovative camera. Featuring a spherical rig with six individual HERO4 cameras, the contraption is unlike any other on the market, being most known for its unique shape.
The camera provides 8K max capture resolution, producing 360 degree spherical video content. The rig includes every tool needed to capture the ultimate footage while protecting the camera and processing the video. Including a waterproof storage case, the GoPro Omni comes with six 32GB memory cards plus a charger and plate for the battery, a wireless remote, and Kolor Autopano and Giga software programs for post-processing.
Insta360 is one of the most authentic brands for 360 cameras. The Pro Spherical VR 360 8K Camera captures 360 degree videos in 8K quality, plus 3D. You can even livestream 4K videos in H.264 or H.265, a video compression standard created to improve efficiency.
The six cameras that provide the wide range of video capability are each 200 degree fisheye lenses. With an adjustable shutter speed, you can alter your video or photo taking with ease. The camera also has four built-in mics, plus an aux mic input for an external mic. Best of all, the 360 camera is best used for virtual reality, providing a new approach at the way you view your videography. To watch the footage you create, put on the VR headset, and enjoy. There are no extra steps!
Ricoh's THETA V 360 4K Spherical VR Camera has dual 12MP sensors, a twin-lens system, and 19GB of internal memory. As one of the more classic styles of 360 degree cameras, this slender and long shape captures high-quality video and audio, featuring 4k cameras and a 3-dimensional mic, providing immersive sound simulation.
Most known for its virtual reality accessibility, the best view of your footage is inside of the VR headset. Plus, you can even livestream footage in both 4k and 360 degrees. And, it is waterproof up to 100 feet underwater; imagine the possibilities!
The 360 4K Spherical VR Camera by Samsung can broadcast live to your friends and family in 4k resolution. The design allows for easy grip with a compact camera head and long body.
View your footage on any 360 platform, such as YouTube 360, or with VR goggles. Gear 360 also has an app. You can use this to connect with your audience and convert the content into photo formats or standard video. This makes your footage even more accessible and easily uploaded to social media. Plus, you can add your personal touch using its editing features.
Another example of spherical 360 cameras is the 4K Action Camera by 360fly, and it's impressive simply at first glance. We believe the best feature of this camera is its durability. With a sturdy design, this camera is shock, dust, and water resistant.
Providing a ground-breaking first-person point of view mode, the video capturing possibilities are endless. With its 360 degree recording capabilities, the 4k camera will capture every detail in a crystal clear image. 360fly's camera features a powerful 16-megapixel image sensor, providing a video resolution of 2880 x 2880 pixels up to 30fps. Plus, the microphones are omnidirectional audio.
Insta360's ONE Action Camera is a tiny contraption. You will simply attach the camera to your smartphone, and begin your 360 degree capturing. As one of the easiest cameras to adapt to, the process is simple. Providing 4K video and 24MP 360 degree photos, the point and shoot style camera has impressive stabilization for effortless capturing.
You can also use this camera on its own, without the need for a smartphone. With zero cables, and zero hassle, the 360 camera is so easy to use, you can even give it to your dog to capture some point of view footage.
Shaped much like an iPhone, the 360 VR Camera by YI Technology can livestream 4k video, provide up to 5.7k resolution, and has dual 220 degree lenses, ultimately producing the necessary 360 degrees. Compatible with VR headsets, YI Technology's approach to the provides four different viewing modes.
Letting you customize your content viewing, each view will alter how your content is viewed. If you want a bit higher resolution, you can use the YI 360 Studio app for Windows to provide 5.7K resolution content. Mount the camera on a tripod, or hold it in your hand, depending on how stable you need your footage to be.
We couldn't forget about Nikon's addition to the growing 360 cameras category. As a full camera and accessory pack, the main star of this package is the 360 4k action camera, KeyMission. Simultaneously filming with two 180 degree UHD 4K, the camera stitches both shots into a solo 360 degree video.
View the shots with VR goggles or on any 360 platform. Featuring vibration reduction, the camera can effortlessly capture uninterrupted footage with each shot. KeyMission uses glass Nikon Nikkor lenses for the ultimate video quality and a 12-inch focusing distance. Plus, it's waterproof, so capture your underwater adventures, water sports, and really any outdoor activity.
As another great 360 degree camera that is compact, the Rylo Video Camera is made specifically for smartphone compatibility. As a tiny device that is easily attached to your camera, the focus of this camera is to always capture the best shot, without feeling handheld or out of focus.
Providing consistent 4K resolution, the footage is captured with two lenses, each simultaneously capturing a 208 degree angle of view while two microphones cover the audio. Rylo 360 has both iOS and Android versions. With integrated horizon-leveling stabilization technology, no matter how many bumps or obstacles are thrown at you, your footage will remain focused and stationary.
To complete the top 360 cameras on the market, we couldn't forget to mention this unique looking contraption. As a spherical VR camera by Vuze, the brand prides themselves on their quality camera and synched app.
Including eight image sensors, your 360 degree spherical videos are VR and stereoscopic 3D compatible. Featuring its own propriety stitching software named Vuze Studio, Vuza's technology allows you to stitch images together and access the mobile app that manages each of your files.
camera
Passionate about writing, animals, makeup, movies, friends, family, learning, exercising, and laughing!