10 of the Oldest Photos of Celebrities in History
You may have seen photos of celebrities in magazines, but we're willing to bet that these 19th-century shots will have you rethink what celebrity glamour really means.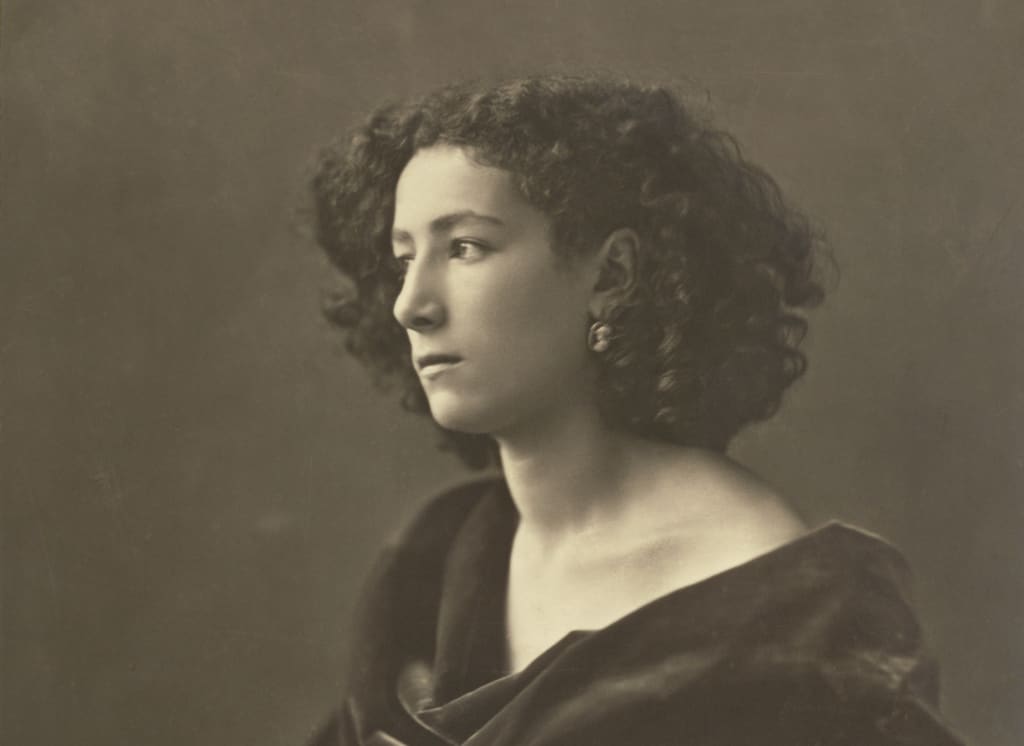 Celebrities have always been a major draw of our attention, and regularly get mentioned by the press. This has been, and always will be the case. When we usually think of celebrities, we think of the glossy photos we see in People, Us, or The National Enquirer.
These shots never look particularly flattering, nor do they typically inspire people to think of something. However, things weren't always this banal. It wasn't always about the outfit some lady was wearing, or the latest argument some guy had.
Looking at the oldest photos in history is fascinating, and really gives you a great look at photography's roots. There used to be a time when the paparazzi didn't exist, and when celebrities would actually have to sit down for their photos.
These days, you can go online and find millions of photos of Justin Timberlake or anyone else. There's not much effort put into the photos, they're just there. It wasn't always like this.
If you want to see how far celebrity photographing has fallen, check out these historic photos of celebrities from the early days of photography.
Lola Montez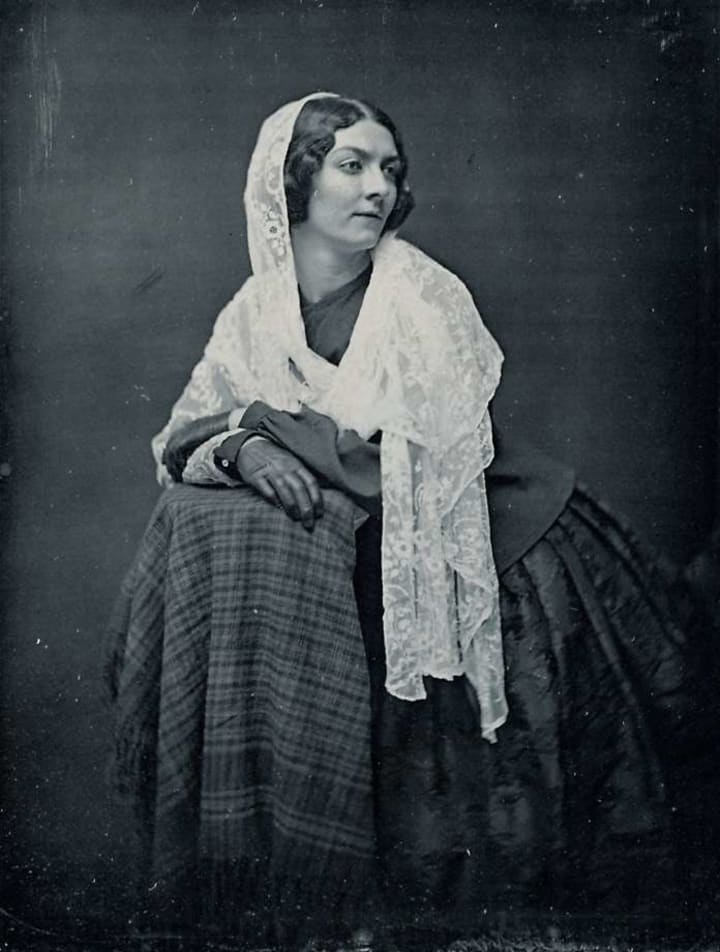 Marie Dolores Eliza Rosanna Gilbert was once a poor Irish girl who ended up becoming a dancer and courtesan that gained the attention of King Ludwig I of Bavaria. As one of his mistresses, she gained serious political sway—which she immediately had to give up once Bavaria faced revolution.
She ran off to the United States, where she became known for her scandalous dancing and sex appeal. Her signature dance, the "Spider Dance," was known for exposing her legs and making her sway her hips in a way that kept men drooling.
When the picture was taken around 1853, she had just arrived at San Francisco and took up the name of Lola Montez. If you were to have her pose as one of the ladies on Us today, no one would want to see her among other photos of celebrities.
It's strange to think that she was considered to be the epitome of sex appeal two centuries ago, but there she is. It makes you think, doesn't it?
Empress Elizabeth of Austria
Elizabeth of Austria, also known as "Sissi," was considered to be one of the most strikingly beautiful women in the royal world. Known for being very depressed about her extremely restrictive lifestyle, she was famous for her tiny 16-inch waist and disordered eating patterns.
She had the high glamour of Lady Diana, well over 110 years before Diana would become a princess. How stately she looks in this 1862 photograph! And moreover, how impressive it is that photographers could capture that slightly haunted, sorrowful look on her face.
Peter Jackson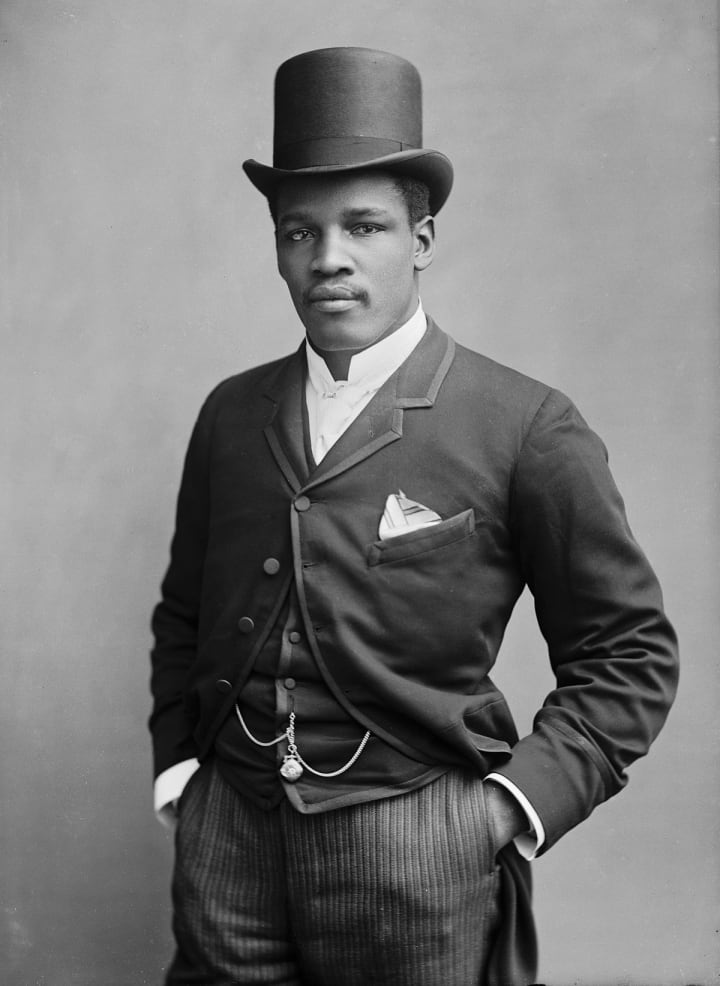 This strapping gentleman might just have one of the most stylish examples of historic photos of celebrities on here. This gentleman is Australia-born Peter Jackson, one of the very first black boxers to have a serious shot at winning the heavyweight championships.
The only reason he didn't make history was because all of the people he was supposed to fight refused due to the color of his skin. This photograph was taken in 1889, mind you. These days, a man of his strength would probably see fame and fortune as the next Floyd Mayweather.
In the ring, he was known as "the Black Prince." Out of the ring, we have to assume his dapper sense of style would have made others jealous.
Sissieretta Jones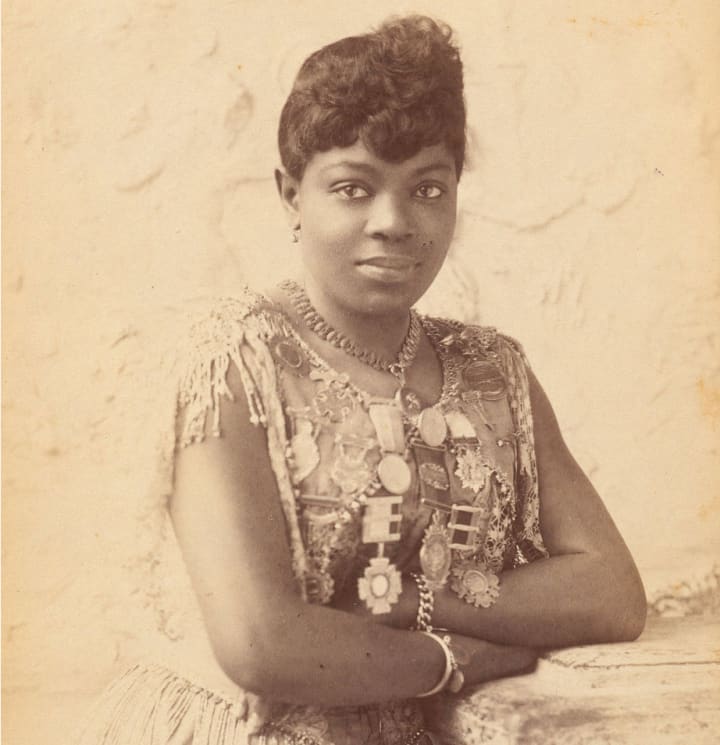 With all the medals on her chest, you might think she was in the army, but nope! She's Sissieretta Jones, one of the greatest opera singers of the 19th century. Sissieretta was known for her outrageously wide range of vocals and for having a voice similar to Adelina Patti.
Due to the color of her skin, she never quite got to have the recognition that she deserved. Rather, people called her "the Black Patti." Even so, she made headlines as being the first black woman to sing in what would become known as Carnegie Hall in 1893.
The photos of opera singers of this time are really good examples of the early roots of glamour photography. Gorgeous, aren't they?
Adelina Patti was one of those ladies who may have hammed it up when on stage. She was, and still is, considered to be one of the best Prima Donnas in operatic history. And, her fandom was positively massive because of her sheer talent.
This video doesn't just showcase her singing voice, it also shows one of the best historic collections of photos, from 1860 to 1919, of celebrities to be focused on the opera scene at the turn of the century. That's some serious talent, and it also shows how the history of the camera changed picture quality. Fascinating!
Isabella Lucy Bird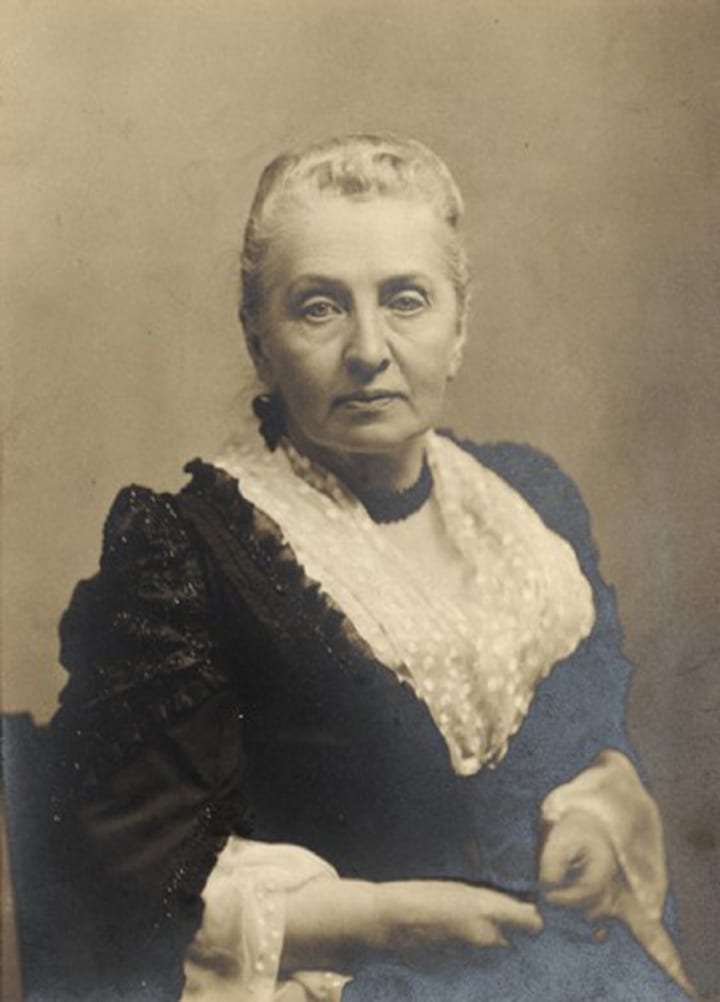 Isabella Bird, as she was known, was probably one of the most badass women you could have met last century. She was a poet, writer, explorer, photographer, and naturalist who was known for her excursions to China and for cataloguing what life was like in the East.
She didn't learn photography until she was 60 years of age, which meant that she risked her life through cheap boat fare to take those photos when she was well into her old age.
While at first glance, this 1896 photograph may not be one of the most impressive photos of celebrities from the past, but when you realize the story behind it, it's hard not to feel impressed. Moreover, it's also one of the first (semi) colored photos of a writer in existence.
Emily Dickinson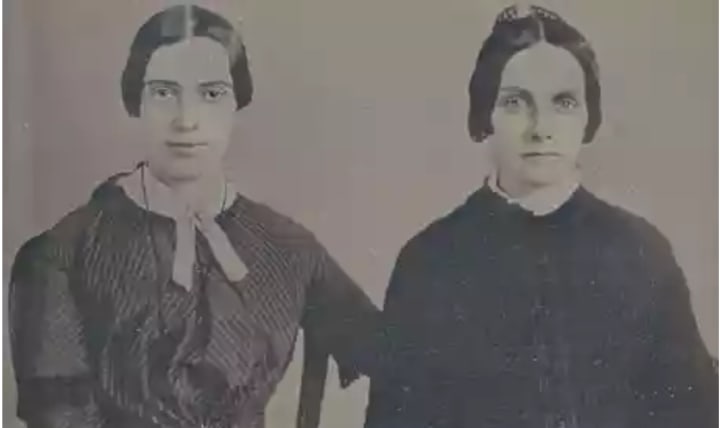 Most photos of celebrities from the earliest years of photography are taken close to their time of death, or if they're alive, are taken as part of their career. That's why most of the photos of Emily Dickinson show her as a matronly woman—or of her younger teenage self from 1847.
In this 1859 photo, she's posed with Kate Scott Turner. The daguerrotype, which was only recently discovered, shows Emily looking far more sophisticated and proper than people would have expected her to be in her 20s.
Andrew Jackson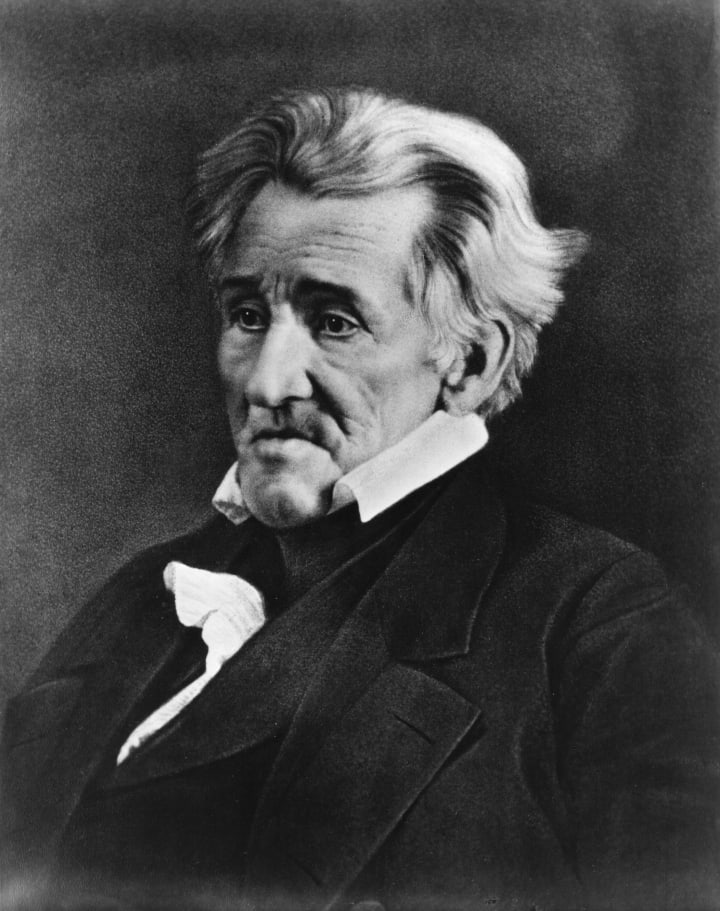 Here's a really wild thought for you: This is one of the few photos of celebrities that features a living celebrity who was born in the 18th century! At one point, Andrew Jackson was known as one of the most terrifying men to ever be elected president.
Though he was very unpopular during his time as president, he ended up becoming liked posthumously. Sort of. This portrait was taken shortly before the president's death.
What's interesting about this 1844 image isn't the fact that Jackson's wrinkles seem to be smoothed out due to blurred lines. What's interesting is that the lighting and the overall angle seem to portray Jackson as a broken man. Heck, you can see it in his eyes.
Perhaps Andrew Jackson's scandal caught up with him?
John Quincy Adams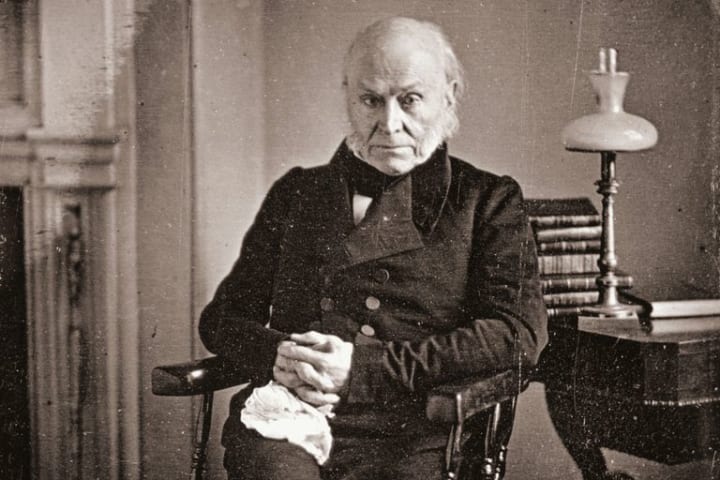 John Quincy Adams was one of the very first United States presidents to get his photo taken, albeit, not when he was sitting in office. This portrait was taken shortly after his time as president in 1843. This is the earliest known photos of a US president after his term in office, and he really doesn't look happy about it.
The portrait, which was a daguerrotype, was exceptionally sharp for the decade it was done. Former president Adams wasn't a fan, though; he claimed it was ugly and that is bore too close a resemblance to him.
Even so, it's one of the oldest photographs in history to capture an American president.
Sarah Bernhardt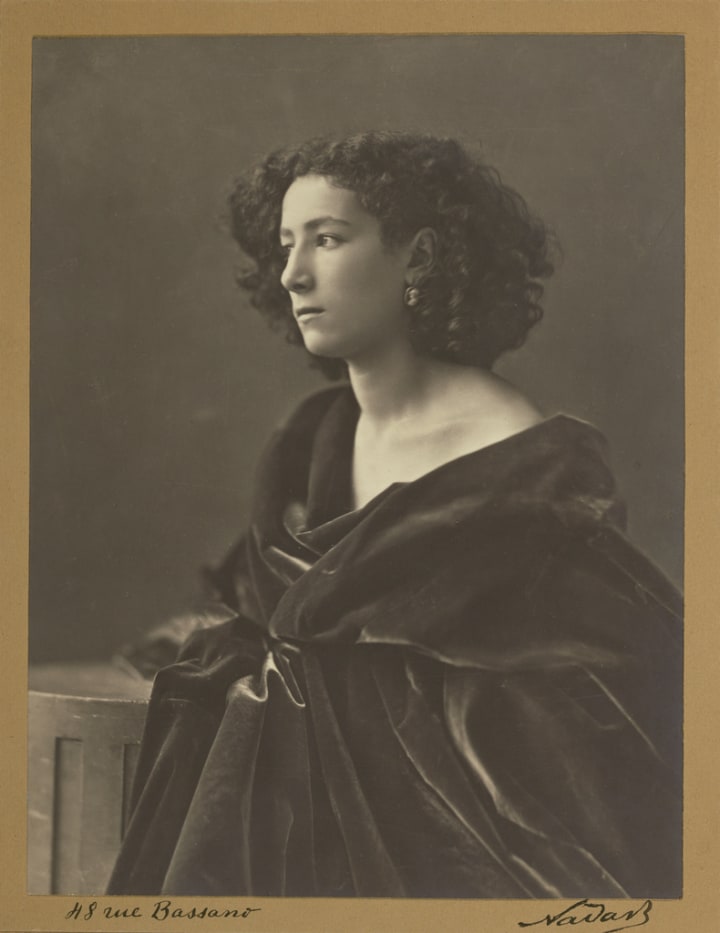 Most of the photos of celebrities that happened prior to the 20th centuries weren't really revealing. This photo, though, has some subtle scandal if you look closely. This woman, a 19th-century sex symbol named Sarah Bernhardt, was not wearing anything under that cape!
The portrait of the famed stage actress was taken in 1865 and by one of the most accomplished celebrity photographers of the time, a man by the name of Nadar. This could give a lot of portrait photographers a bit of inspiration, considering that this print is still considered to be fine art 150 years later!
vintage
About the author
Ossiana Tepfenhart is a writer based out of New Jersey. This is her work account. She loves gifts and tips, so if you like something, tip her!
Reader insights
Be the first to share your insights about this piece.
Add your insights