10 Free Apps Every Photographer Needs
Want to download amazing free apps that will benefit your photography? These are the best free apps every photographer needs right now.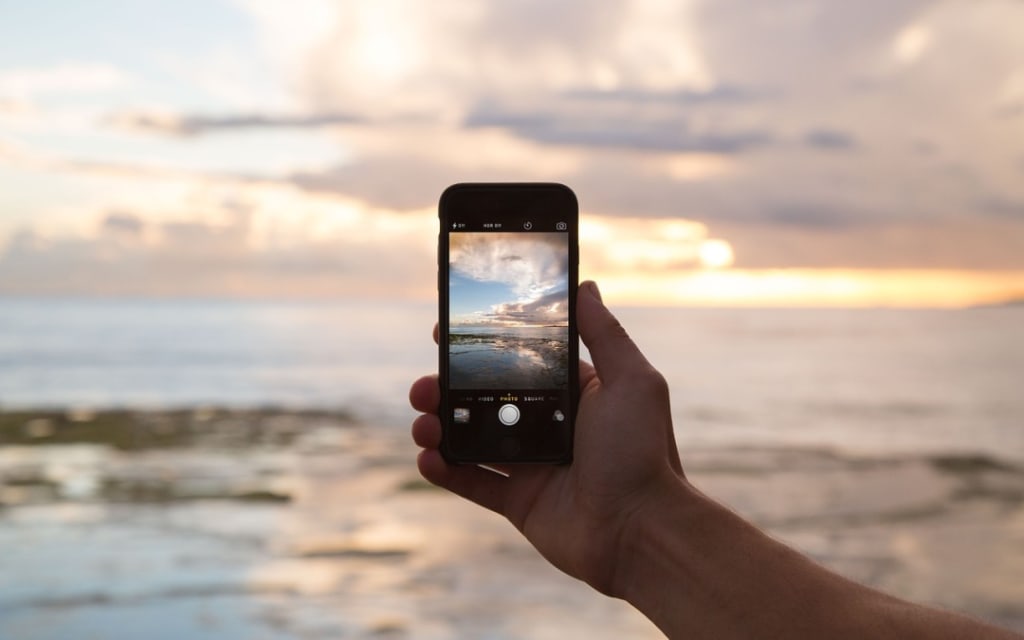 Photographers can definitely use a lot of assistance for their photos when taking and editing them. And there's a lot of sources photographers can use that will benefit their photographing. While smartphones are becoming more advanced as the days go, it's no surprise that even our smartphones can give us a little support in nearly anything we need as a photographer, from editing our photos to even for our own entertainment. Plus, the newest smartphone cameras are super similar to the quality of professional cameras, and many photographers take advantage of their smartphone cameras when taking photos.
While our smartphones can actually give us a hand, there are awesome apps that can change our way of photographing! These apps allow us to explore more in the world of photography, and this is just the beginning. To know which apps are the best ones, check out these amazing free apps every photographer needs to download right now. Trust me, you'll never not use any of these.
Haven't you ever wanted to make really cool edits to your photos? Edits that no software program can do for you? The Photo Lab app can fulfill all of your editing needs through the coolest and most unique filters ever. You can add realistic effects and stylish filters with just a few taps.
With over 800 staggering effects for all of your photos, there are edits and filters that feature realistic photomontages, beautiful photo filters, unique frames, fun face montages, holiday e-card templates, and much more. You can take photography to a whole new level with this one app. And you'll edit your photos like you've never edited them before. Not to mention that this is also one of the easiest ways to professionally edit your photos.
Snapchat is without a doubt one of the best free apps every photographer needs. Even if you're not a photographer, you can start to be one through this app! It's super popular and nearly everyone talks about this. Snapchat can also allow photographers to show off their skills and share photos with friends.
While sharing photos and videos to others comes with a limited time, you can save your own photos and screenshot others'. In addition, there are really cool filters that you can use in the moment! For yourself and with friends, there are multiple filters you can use to take photos and videos.
If you're looking for the best tool to help you create your own lighting diagrams when heading to your next shoot, then I found the best app just for you. Sylights is the ideal app and editor that creates new lighting diagrams. You can discover the right gear to add from over 10 categories and bring them to your diagram from the wheel. You can also edit any diagram that you have in your library.
While you can share any information about included gear and diagram, simply double tap on it and its properties to write a description will show up. Sylights also allows you to resize and rotate items with natural two fingers gestures. In addition, there are more than 40 equipments to create your lighting diagrams.
Wouldn't you want to use the beautiful photos that you took to create unique cards? Or what about merging a couple of your favorite photos together into one stunning collage? Among the best free apps every photographer needs, Pic Collage can help you with either of those and much more! Download the amazing app to gain the opportunities to edit your photos, make free cards, and create photo collages!
You can choose from hundreds of photo grid layouts as well as sizes, exclusive stickers, unique backgrounds, patterns and textures, and even draw on your collage with "Doodle." Make your own scrapbook, holiday cards, collages for your room; there are endless possibilities you can do with this one app!
The majority of photographers know the wonders Adobe can do. While they all use the software on their computers, they can now use it right from their smartphones… for free! Adobe Photoshop Express is certainly one of the essential free apps every photographer needs for editing and editing tips. This amazing app comes with new features like unique text styles, fantastic memes, and variety of fonts and colors.
Adobe Photoshop Express comes with a ton of beneficial editing aspects that can make all of your photos look wonderful. Through color correction, resizing, adding borders, blemish removal, the basics, and so much more, you can simply do all of the editing straight from your phone. You don't even have to transfer the photos from your phone onto your computer anymore, now that Adobe Photoshop Express exists! This app is also one of the best mobile apps for photo editing.
Ever seen an app that can clone yourself and create breathtaking mirror effects? Split Pic Collage Maker is the app that can! This app can actually divide your camera into multiple sections through several free layouts for you to pick from. While you can choose to merge images together into the perfect-looking special effect or make a sharp contract between the photos to collage multiple images, there are so many benefits from this app that will enhance your photographing skills!
There are other great features like collaborating with friends anywhere across the globe, appling exclusive artwork and stickers to your edits, and much more. This app can literally duplicate yourself with its unique ability to split your camera, which is why Split Pic is one of the coolest free apps every photographer needs right now.
Now this is an awesome tool to help you out in photographing—Sphere. Sphere allows you to explore the world in a 360 degree manner. Your device is basically a moveable window where you control and have access to any place in the world. While you can record key moments, you can also immerse yourself in new ones.
When you're recording, you must keep your elbows and forearms pressed against your chest. For indoor shooting, find a wide-open area and avoid moving people and objects. This way of creating panoramas is much more easier and less complicated for everyone. And Sphere is without a doubt one of the greatest free apps every photographer needs in their life.
GorillaCam is among the all-time best free apps every photographer needs right now. With this app, you can create amazing stop motion videos, beautiful time-lapses, and awesome self-timer shots or rapid-fire photo series. With their new remote shutter control, you can use GorillaCam on one device as a remote control for GorillaCam Pro on another! It's perfect for stop-motion, hands-free selfies, and a lot more.
When it comes to the self-timer, you can choose from one to 120 second time delay to get everything prepared for the photo. This is ideal for taking group shots and never leaving anyone out! As for the rapid-fire burst, you can take multiple shots in a row without ever missing a moment in anything. There are other great features like camera anti-shake, time-lapse mode, stop motion mod, and so much more to benefit your photographing.
Magic hour, or also known as golden hour, is seen as the time of day around sunrise and sunset where the light is ideal for photographing and cinematography. This usually occurs when the sun is between six degrees below the horizon to six degrees above. And this specific type of sunlight helps you get the best pictures you'll ever take. But how can you tell when magic hour is? With the Magic Hour app, of course!
This app sends alerts to let you know when magic hour is so you don't miss it. Depending on where exactly you live or intend on taking photos, the app will use your location to determine and calculate when magic hour will happen. And if the weather forecast is available, the Magic Hour will give you that, too! So, when you're in need of the perfect outdoor photos with ideal lighting, this app can help you out.
Lastly, from the best free apps every photographer needs to install in their smartphones right now, is Releases. Releases is seriously an essential app that all professional photographers should download. The app allows you to quickly create, sign, and send model and property releases on your smartphone. This includes all industry standard templates from Snapwire, ASMP, Getty Images, and even Shutterstock.
You simply enter information about yourself as a photographer that will be saved in the app and automatically added to every release you create. Next, choose one of the existing stock photography templates and fill in the required information about shoot, model, property, etc. Then add in an electronic signature of the photographer, model, and witness to your release. Finally, you can send a PDF version of your release through email or even to cloud like Box, Google Drive, Evernote, and others.
product review
About the author
Has a vegetable garden in his backyard, 5th son out of 8 and is a sucker for chick flicks.
Reader insights
Be the first to share your insights about this piece.
Add your insights