Why I Made the Switch to Fresh Cat Food and Why I'll Never Go Back
Smalls changed my cats' lives for the better, and I'm forever thankful.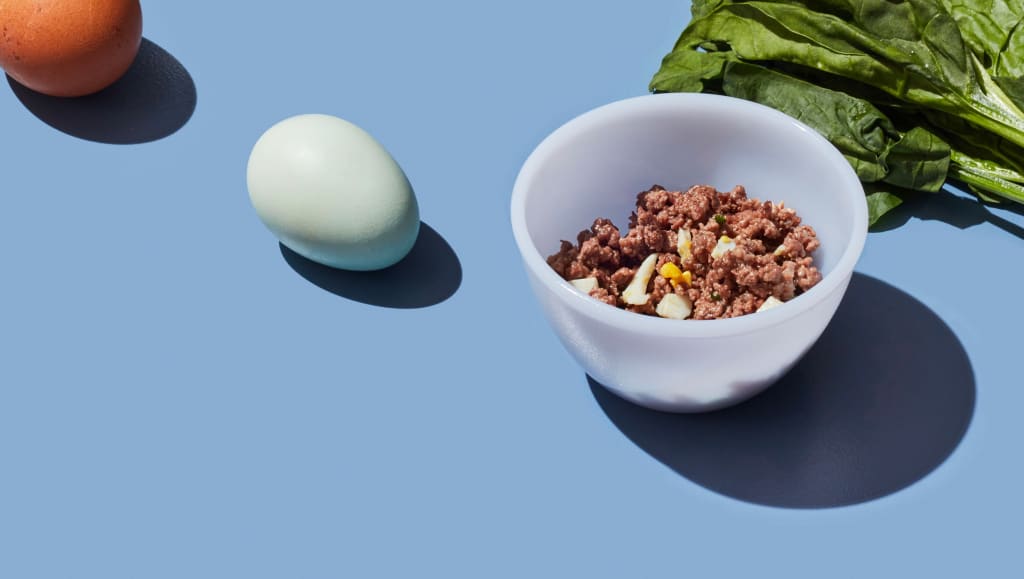 It was 3 AM. I had been dreaming a nice little dream, then I rolled over and promptly woke up. Once again, my cat Molly decided it was time to throw up her dinner on my pillow and I had the unpleasant surprise of waking up with spit-up on my cheek. It was the third time this month.
I love my cats, but at the time, I was feeling strained. My cats weren't feeling good, and it was pretty clear. Molly was starting to throw up thanks to her sensitive stomach. Moon's shaggy coat and foul breath said more than any amount of words could. Part of me felt helpless when it came to being able to keep them feeling great.
I realized that it was time to make a change. The next day, I went to the vet and was met with the same "solutions." The vet told me to try switching Molly's wet food up again, and then said that Moon was 10, and couldn't be expected to be too healthy. I sighed and wanted to cry.
I realized my cats' diets could be the source of the problems. But, I already fed them wet food and protein. What was the problem?
I didn't really know anything about Smalls, so when my friend recommended it to me, I decided to give it a try. Here's what the entire experience was like.
Smalls is a specialty cat food service that creates custom-tailored meals with human-grade ingredients for cats. The company formulates every meal you feed your cats using scientific knowledge about what a feline diet should (and shouldn't) include.
Their cat food is high protein, low carbohydrate, grain free, and wet. This gives cats all the nutrition they need, plus tons of hydration. By offering up human-quality ingredients, you're also ensuring that the food won't irritate sensitive stomachs.
Best of all, it comes frozen in an easy to scoop from tray. So, your cat can get the same fresh food you'd want to eat on your own.
Why did I decide to splurge on Smalls?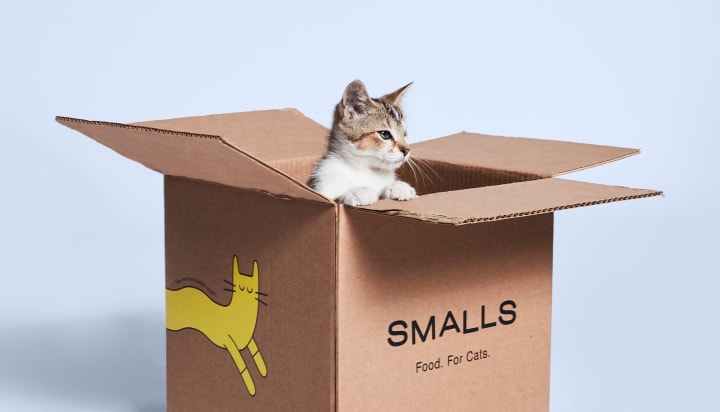 Sure, I could have picked up some other cans of cat food at a pet store, but I decided it was no longer for me. Pet stores push pretty awful food, at least from what I've seen.
The fact is, I chose to follow my friend's advice for two reasons.
The first reason is that my friend recommend it to me. She's not only a cat owner; she's downright cat-obsessed. If Smalls worked for her cat (which it did), it would work for my cats. I trusted her judgment.
The second reason was because I knew my fair share about the pet food industry. Wholesome as mainstream pet companies seem, there have been a lot of scandals involving mainstream pet food companies—even supposedly high-quality brands like Blue Buffalo have gotten caught up in it.
Heck, entire genres of pet food like kibble have been shown to cause health problems and dehydration in cats. I was sick of mass-produced food and didn't want to deal with all the lies major cat food companies sell people.
Plenty of people order animal food online, including a number of my coworkers. The only difference, really, was that I was working with a pet food company that actually cared about feline health.
Knowing Smalls had food that was safe enough for humans to eat gave me confidence. So, I bought it up and followed the instructions.
Of course, both my cats are picky eaters and I was terrified about this issue.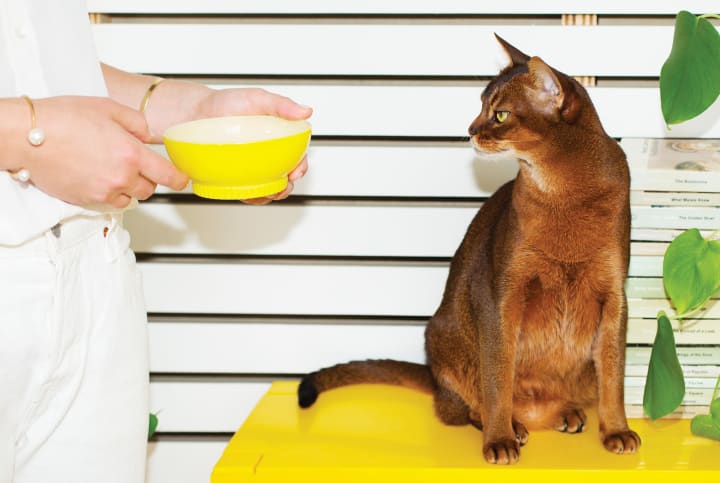 Cats are notoriously picky eaters that will turn up their noses to food they're not used to, and I was aware of this issue. Both Molly and Moon are pretty bad when it comes to their pickiness, but Smalls offered to help cats transition with their food.
I hoped Smalls knew what they were doing, but I was skeptical. Moon's been known to hiss at food that she didn't like!
That being said, I was pretty confident with Smalls, much thanks to their work to make the transition easier for cat owners. The company offers 50 percent off your first order, so that you can give it a try to see if it's for you.
The first couple of days were definitely a transitional period.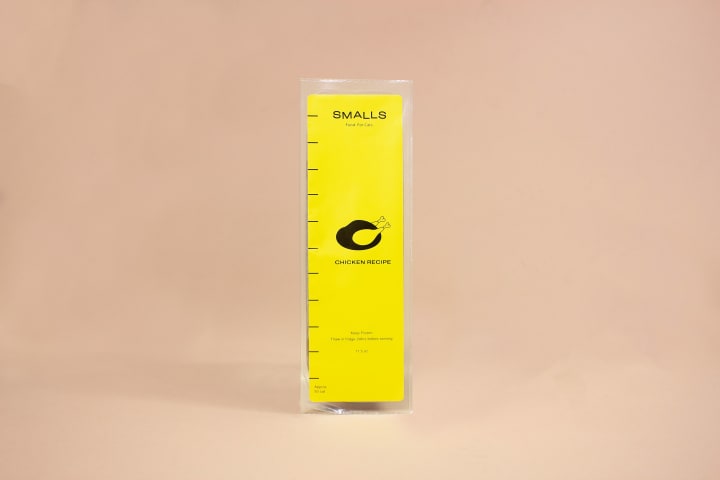 When I ordered my food, I didn't know what to expect or how to handle the food. Thankfully, Smalls took care of that with very detailed instructions that made meal prep a cinch.
The first batch of Smalls cat food came with a special transition kit composed of bonito flakes, powdered chicken liver, and broth. These ingredients are irresistible to cats, and the regular food itself was designed to be as tasty as possible.
For the first day, I tried to get Molly and Moon to eat the food without the use of the flakes and powder. Molly ate a little bit with hesitation, but quickly took to it the moment I sprinkled bonito flakes on his portion. Moon, on the other hand, took about five days before she was actively excited for mealtime.
Eventually, we all acclimated to the change.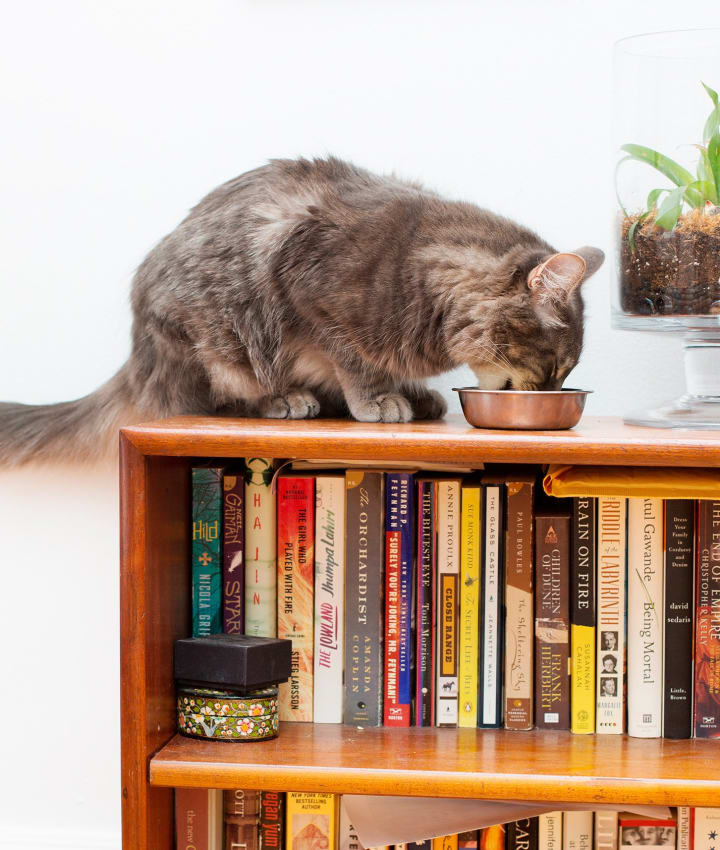 With a little patience and effort, I was able to get both Moon and Molly to enjoy Smalls meals. It didn't take too long to notice subtle changes in their behavior and health, either. Molly started to be a little bit more playful. Moon started to get her old bounce in her steps back.
It didn't take too much longer for the entire house to smell fresher. But, it never quite dawned on me that it wasn't my new laundry detergent until someone actually remarked on what was going on...
By one month in, I noticed some serious changes in both cats.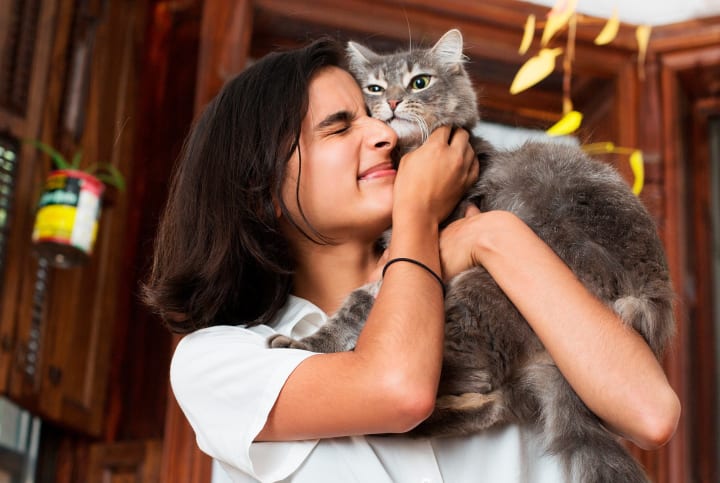 The funny thing about changes is that you sometimes don't notice them until others point them out. That's what happened with me when Jess decided to visit a month after our last call. She took one look at my two pets and her jaw dropped.
It was then she pointed out something about my cats that I didn't notice until then: they were both much healthier. Moon's stinky breath didn't exist anymore. Both their coats looked shiny as could be. I then realized that Molly hadn't thrown up in a month. Heck, even the litterbox smelled better.
My cats were happy, and so was I.
Smalls helped reverse a lot of the damage that mainstream pet foods have caused my pets. My cats had better fur coats, better breath, more energy, and a lot higher qualities of life. I have no doubt in my mind that Smalls is helping my cats enjoy life more, for a longer period of time. And for that, I'm thankful.
About the Creator
Ossiana Tepfenhart is a writer based out of New Jersey. This is her work account. She loves gifts and tips, so if you like something, tip her!
Reader insights
Be the first to share your insights about this piece.
Add your insights