What to Know When Getting Your First Family Pet
A Few Things You Need to Know Before Getting Your First Family Pet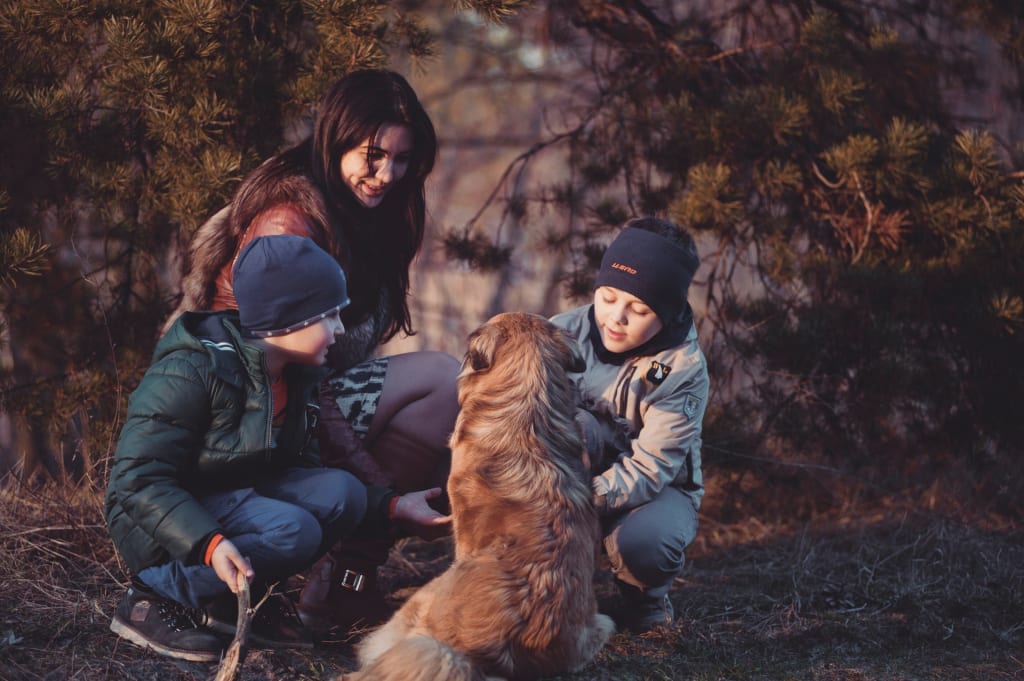 Adopting a family pet is a large responsibility, especially if your kids are younger and inexperienced in taking care of animals. Though getting a pet, whether it's something small like a fish or something bigger like a dog, can seem like a daunting task, it is actually a great way to teach your kids accountability, establish regular chores in your house, and to bring the family together. So if you are thinking, or already in the process of, adopting a pet, here are some useful tips to take into consideration that will improve your experience and help your family in the process.
Research for family-friendly options.
One of the most important parts of adopting a pet is making sure that the pet is the right fit for your family, the size of your home, whether or not you have a yard, how much time you have, and many more factors will affect your decision on what type of pet and what breed is best for your family. For example, if you choose to get a pet dog, look into breeds of dogs that are best around kids. Don't take on a pet that you know your family can't handle. Many parents have found it helpful to start small by getting a fish for the kids to take care of. This way, the kids learn the responsibilities involved in taking care of a live creature, and it will prepare them for larger, more demanding pets like cats or dogs.
Consider adopting from a shelter.
Adopting a pet from an animal shelter can be incredibly rewarding and it can save the lives of animals. It can also be an eye-opening experience to bring your family to a local animal shelter to pick out a pet. Adopting is also one of the cheapest options for getting a pet, and the shelter usually has already paid for first vaccinations and the spay/neuter costs. Another bonus is that many of the animals are already house-trained so you won't have to clean up all the time.
Pets require a lot of attention.
How much actual time and energy goes into caring for the new pet? Pets need to be fed, cleaned, walked, and much more, so it is important to assign these responsibilities to your kids. Not only will this ensure that your new pet is being taken care of daily, it will also give your kids a sense of responsibility and ownership. Many parents use a chore chart to divvy up the responsibilities. You can include chores such as walking the dog, feeding the dog, or cleaning the food bowl.
One of the benefits of pets requiring so much time and attention is that it provides a great opportunity for learning. If a child is given the responsibility to care for the welfare of their pet, then they are likely to learn many lessons, such as task fulfillment, automated dispute management, and delegation. They will also learn to treat animals respectfully and with love.
Get the right supplies.
Once you decide on the type of pet, you will need to get the right supplies for your family to take care of your pet. Picking out a collar and leash for your new cat or dog with your kids can be a really fun and exciting experience for your family. Many pet stores also have dog tag machines were, once your kids decide on a name for your pet, you can design a name tag to put on its new collar. Some other supplies you should take into consideration are cleaning supplies, food, and cages. If you are planning on house-training a pet like a cat or dog, you will need supplies like pet carpet cleaner. Another way to make shopping for pet supplies fun for your family is by letting your kids pick out a toy to give to your pet when you bring them home for the first time. This is fun for the kids and makes them feel involved in the process.
The amount of things that you have to take into consideration and do before getting a pet for your family may seem overwhelming, but with the right amount of preparation, your family will have a fun and memorable experience with your first family pet.