We'll Miss You Forever
saying goodbye is the hardest thing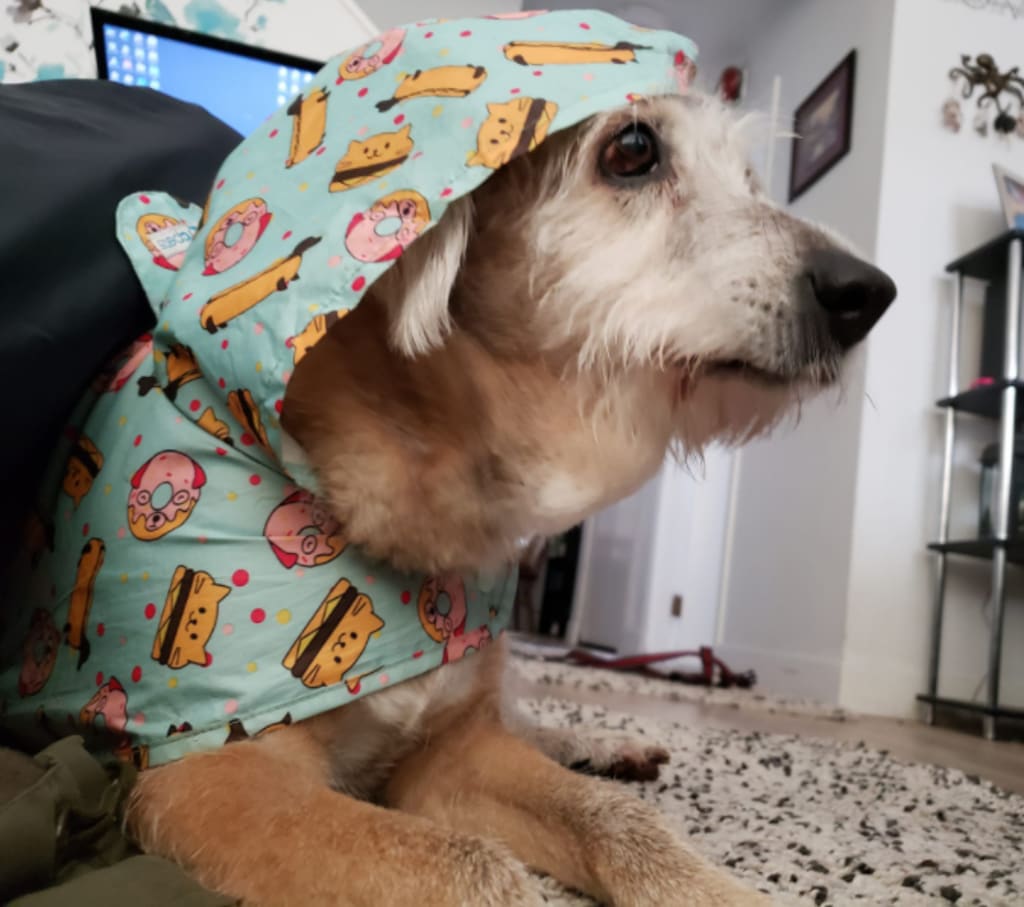 my dog Penny. RIP 2021-12-15
How do you survive grief? You survive by keeping going. By going with the flow of it. You can't "get over" grief and loss, or even really move away from it. It'll always be there, but just change from day to day or week to week, month to month or even year to year. You can be with it, you can cope and deal with it, you can live with it.
On the evening of December 15th, 2021 I did one of the hardest things I've ever had to do in my life….again. Say goodbye to our furbaby daughter, Penny. I've lost people, but saying goodbye to our furry family members I think is almost more difficult in some ways.
We got sweet, angelic Penny as a senior rescue just over 2 years ago. How old she was, we have no idea, because she was found on the streets of Puerto Vallarta and brought to us in Canada through a local rescue where we live. As I say on her Instagram, her history is a mystery! (you can check out a whole bunch of photos of her on her Instagram that I'll be retiring now). We'd just lost our previous dog of 15 years four months before in June, and we were keeping our eyes on rescue dogs online to help fill the void our Border Collie Bailey had left in our hearts.
And then we found Penny (aka Pretzel, the rescue called her), and adopted her on November 5th, 2019. Penny with the stubby worn down bottom canines, and the hilarious mohawk (see below)...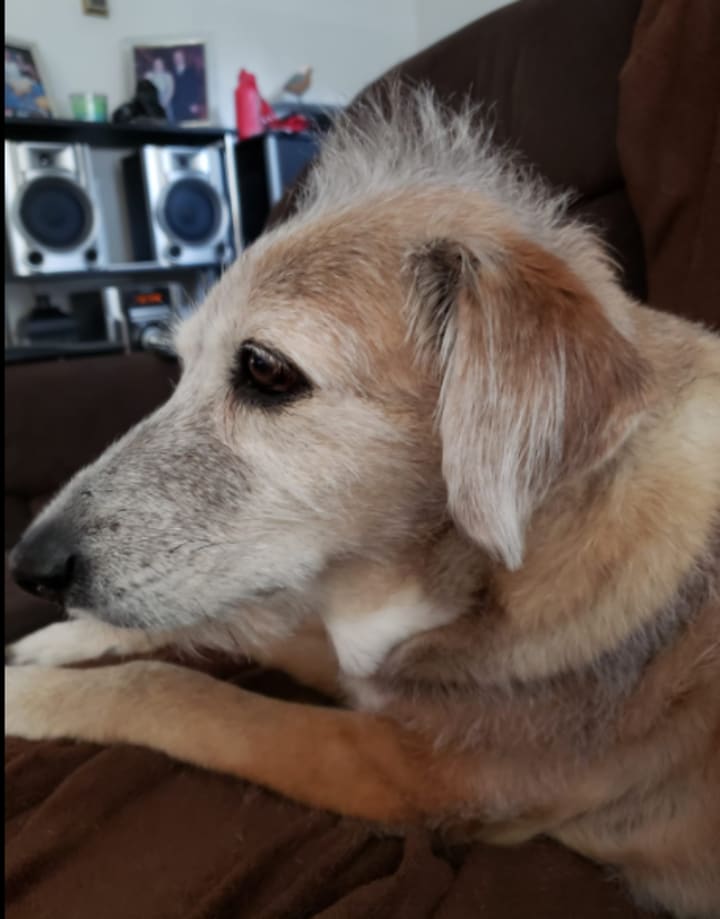 ...and her two light patches on her shoulders that look like that's where her wings would be because she really is an angel in fur.
Mid-October was when we first noticed a very small lump on her side. And that small lump grew quickly, so we had it checked out and it was diagnosed as cancerous. So we did a biopsy and some other tests which confirmed it and then about 4 weeks ago, we began chemotherapy treatment. It's been a bumpy ride, and her rare form of lymphoma was presenting uncommonly — of course, because Penny is not your normal dog! She chomped at the air (and door frames and walls) when she was excited. And when you pet her head and flattened down her mohawk she immediately shook her head so her hair was standing upright once more. Her tail constantly wagged (unlike Bailey, who only cautiously waved his tail like a flag once in a while, while grudgingly meeting other dogs). Penny with other dogs was always like HI!!!! I'M PENNY! CAN WE BE BEST FRIENDS?!?!
On the evening of Tuesday, December 14th, the day I lost my mom 6 years ago, we took her to the emergency vet because she wasn't doing well, so they kept her in overnight and then told us Wednesday morning that she hadn't really improved.
It's been a rollercoaster of emotions the last few weeks with a few times leaving us wondering 'should we let her go now'? But now we know. Now she let us know, and her body had let us know that it's time for her to go.
We had an agonizing wait to head to the animal hospital that evening. It was a half hour trip and we had to wait for the traffic to clear to say our goodbyes.
Thankfully, in these Covid times, even though the Animal Hospital hasn't been allowing people in normally, they allow people in to say goodbye and also allow two people at a time, so I'm happy my husband and I were able to say goodbye to her together.
Even though we only had her for just over 2 years, she brought us so much joy and laughter and smiles and helped get us through a large chunk of the pandemic. We sometimes called her our Pendemic dog. And we are so lucky and blessed to have had her in our lives, even for just the short time that we did. We gave her so much love and cuddles and walks and treats to even half make up for the amount of love and joy she gave us.
We tried to play with toys with her but she never seemed to understand the point. Not a lot of toys on the streets of Mexico! But she loved chasing after sticks, even with her wonky back left leg that had been broken and healed weirdly, at some point in her mysterious past. She'd grab the stick and then jump around in a way that reminded us of a lamb leaping in a field, so full of joy and happiness that you couldn't but laugh or smile to see her.
So I'm writing this to not only tell the world what a joy and privilege it was to be Penny's mom, along with my husband, because we don't have kids so our dogs are our kids, but as a letter to Penny — if she could read this, she'd know how much we loved her. But I think she did anyway.
My little Pen Pens, Pen, Princess Penelope, Penners, Penster...
Penny 'Pretzel' McColl, now you can meet your brother Bailey when across the Rainbow Bridge. We'll love you forever. Until we meet again...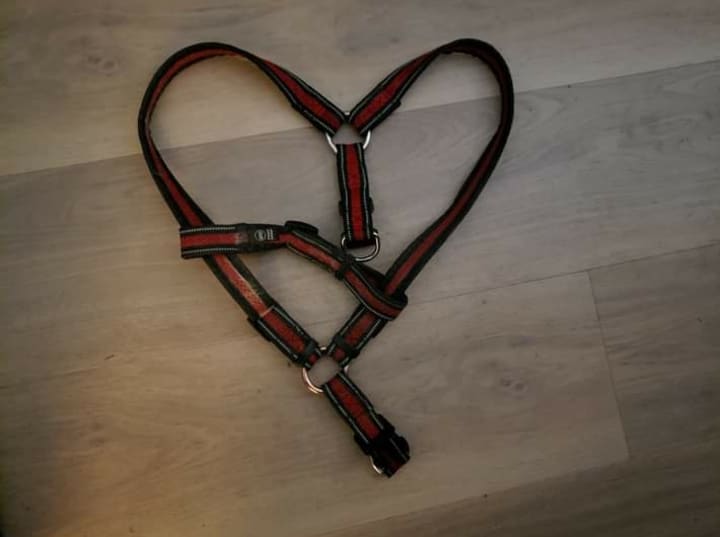 Here's a link to her beginning story - her Gotcha Day:
About the Creator
I hope you enjoy my writing! Your support means a lot to me!
Find me various places here.
Read:
Reader insights
Be the first to share your insights about this piece.
Add your insights