The Cats of Istanbul
There are thousands of stray cats in the city streets!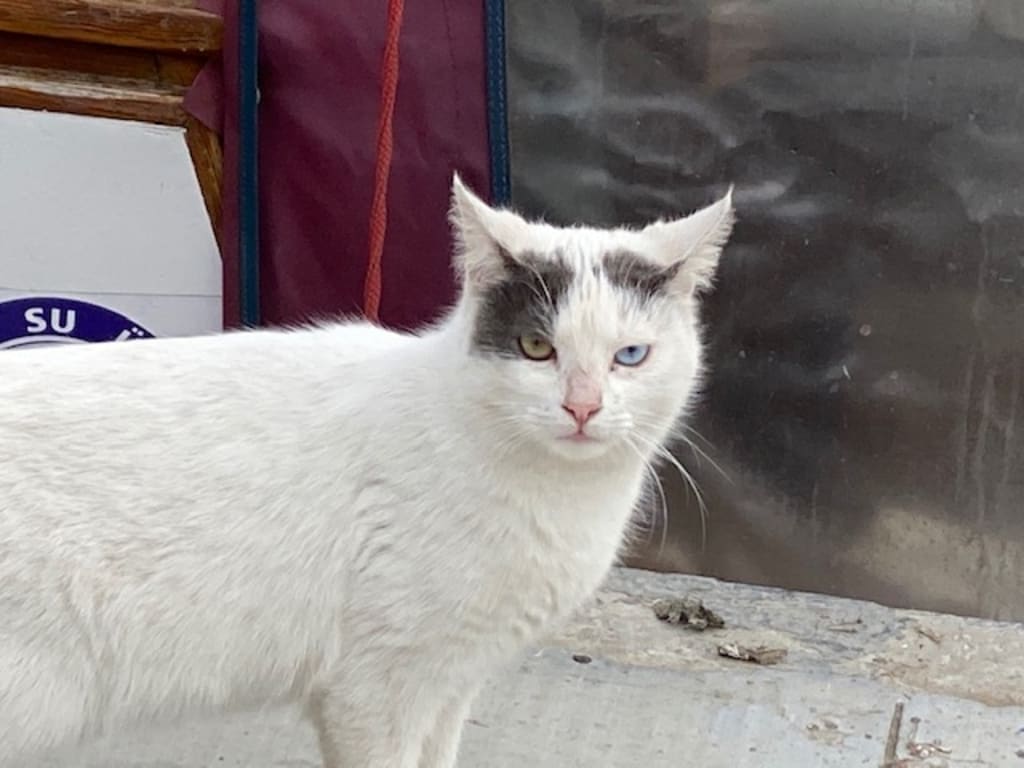 This guy was stunning yet fierce! Photo Credit: Author
Istanbul really surprised us! We flew there from Morocco in October 2020, after nine months of being locked down due to Covid. We didn't research the city at all, other than knowing that it had 15 million people in it. We figured that we wouldn't like it based on that information, and would get in, stay for a couple of days, then get out again. However, after 4 days, we realized that we still didn't want to leave.
All in all, we ended up staying for 2.5 months just in Istanbul and never did see the rest of the country. But we do know that Turkey isn't going anywhere, and we really can't wait to go back and see more.
One of our absolute favorite things about Istanbul is the number of cats that are throughout the city. At first, when we saw the odd one here and there, it wasn't too big of a deal. We had seen many stray cats during our time in Morocco as well. But soon we started to notice that the locals were going out of their way to feed them, and many had even built small houses for them.
We visited a park one day, shortly after we arrived, and were surprised to see locals sitting on the benches with cats in their laps, petting them as if they were their own. Needless to say, we fell in love with that park and returned frequently. But we soon realized that this was just one of dozens of parks in the city that had tons of cats.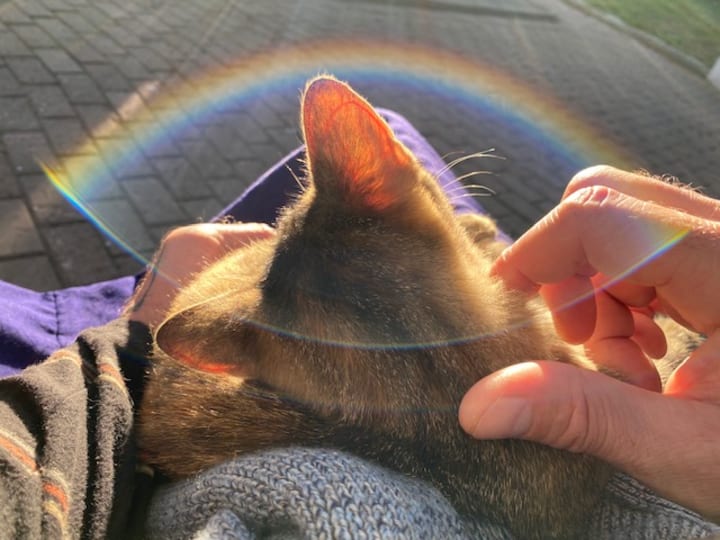 In many of the parks, along the edges of the water, and in the most obscure places, shelters are built for them to keep them safe and warm. We were completely charmed by how generous and kind the locals were to the cats.
At one waterfront park, we witnessed a family with a little girl. They had brought a cat carrier and were there to take one of the many kittens home. It was just adorable to watch the antics of this family and the kittens, as they attempted to convince one of them to get into the carrier.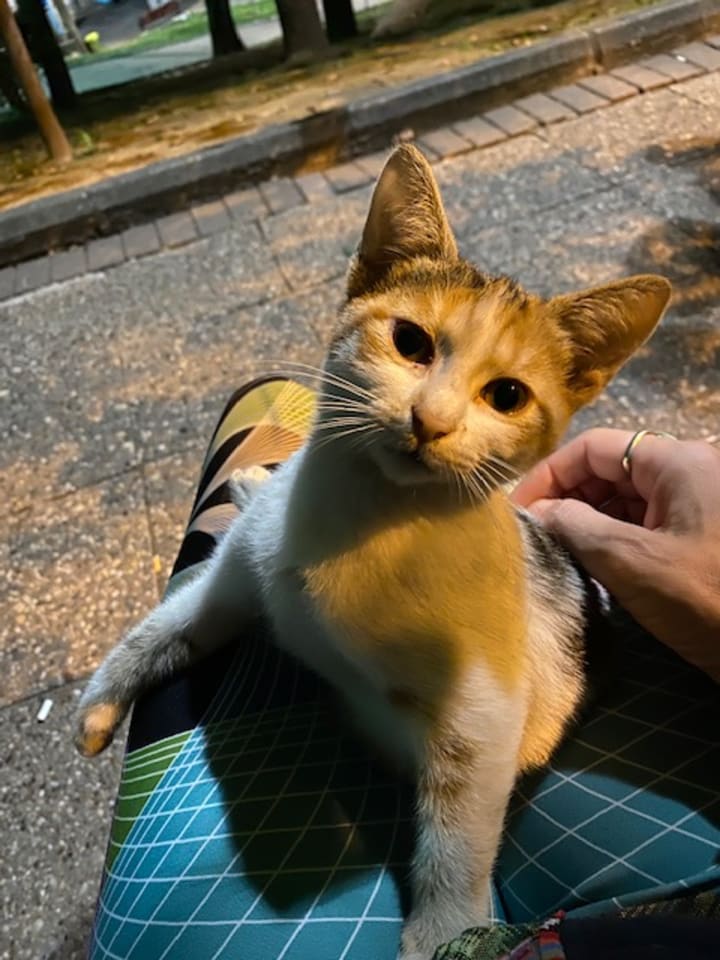 We also learned that if anyone sees a cat that is having health problems, they can take them to a vet and the vet will treat the cat for free. They also spade and neuter all street animals for free. In fact, it is an agreement of the Veterinarian association of the city. Just amazing!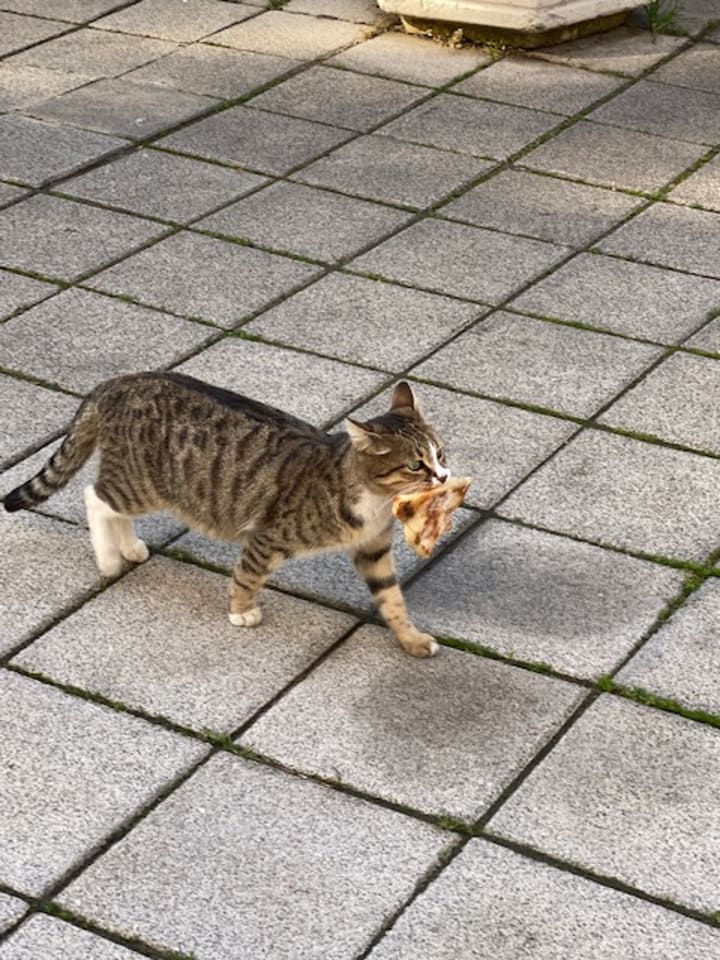 It is so heartwarming to arrive in a city, knowing nothing about it, and discover something as amazing as this. We have never experienced this level of compassion for animals before in our travels. There is a calm that comes with that, and there are no angry and aggressive dogs chasing around at night, and the cats don't run scared of people. It's just a magic formula of all living beings getting along, and we really fell in love with it.
It was also so nice for us as travelers to have the opportunity to hang out with such sweet cats. Quite often it's hard to find cats that trust humans and are okay with being petted. But most cats in Istanbul didn't have a problem with it at all. We were amazed.
In fact, I have determined that when I die, I want to come back as a male cat in Istanbul. Because I can truly see that they have the life!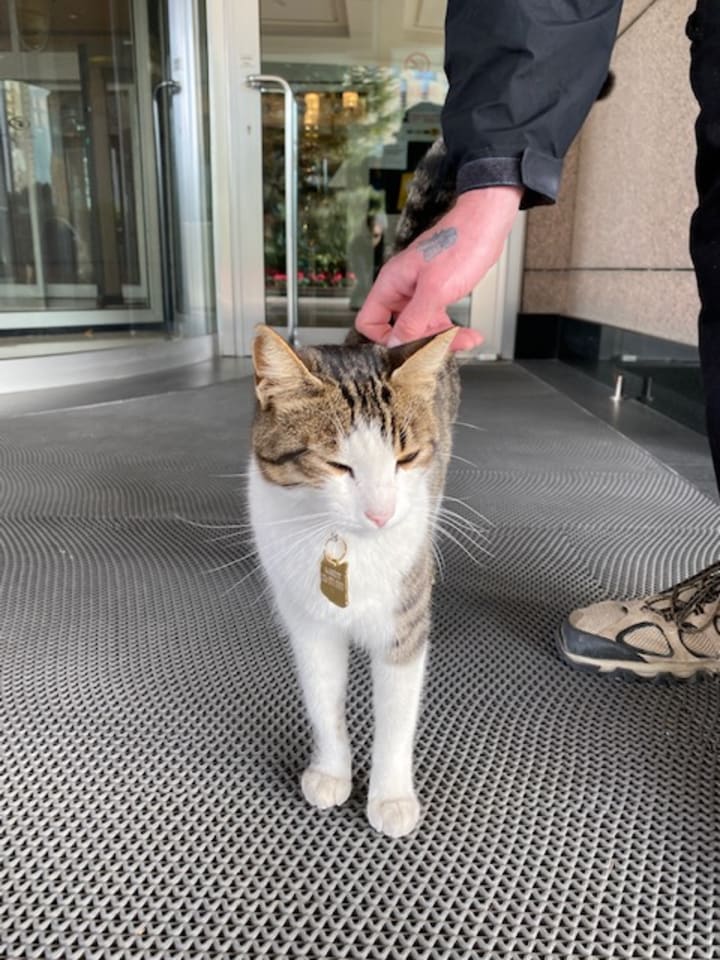 If you are a cat lover, I highly recommend that you visit Istanbul! You will be charmed and amazed at all the lovely cats that roam the streets. It is just so heartwarming to witness.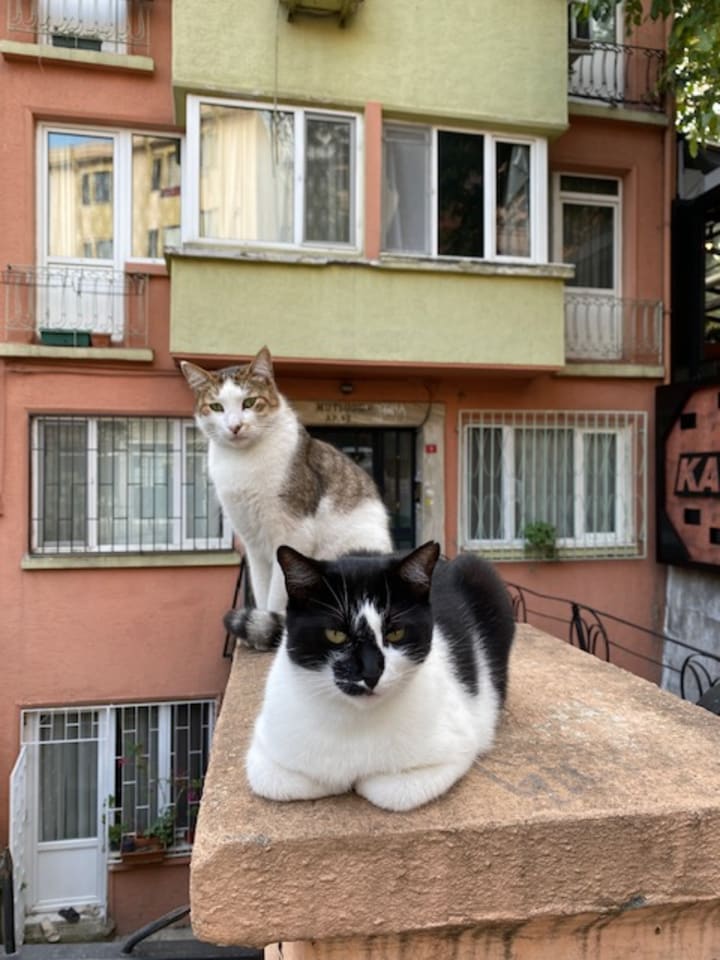 Hi there, we are 2 Canadians, Jill and Chris from Artistic Voyages. We have been nomadic since 2017 living in numerous different countries, and experiencing the life and diversity of our planet on the ground and firsthand. We have now been on the African continent for over 2 years!
Join our adventure by hitting the links below!
Website | Instagram | Facebook | Twitter | Patreon| YouTube | Medium
travel
About the author
Hi there, we are Jill and Chris from Artistic Voyages! We sold all of our possessions in 2017 and have been traveling ever since. We paint murals as we travel, and aim to spread love through our art. We have now been in Africa for 2+ years!
Reader insights
Be the first to share your insights about this piece.
Add your insights