The best reptiles as pets
🐸🐊🐢🦎🐍🦕🦖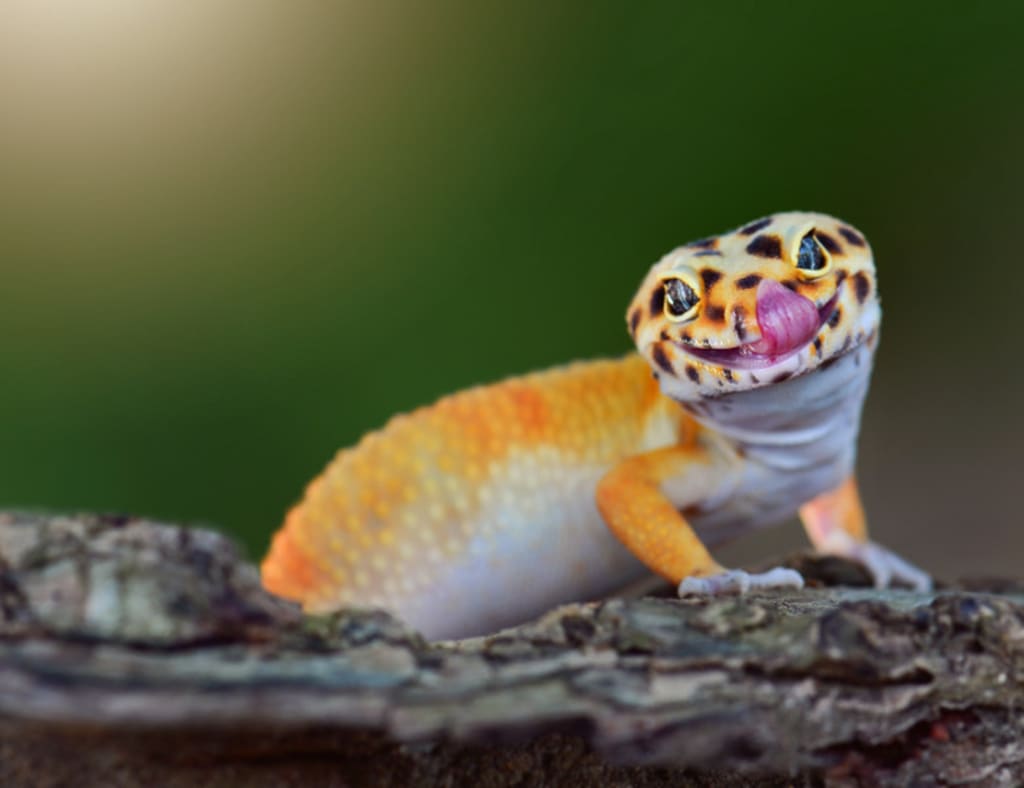 Although not everyone's favorite, there are people who prefer reptiles as pets, because they are easier to care for, do not require too much attention, and the costs are low. If you are thinking of adopting a reptile as a pet, we have prepared some options for you.
HERE ARE THE BEST REPTILES AS PETS
1. GREEN ANOLIS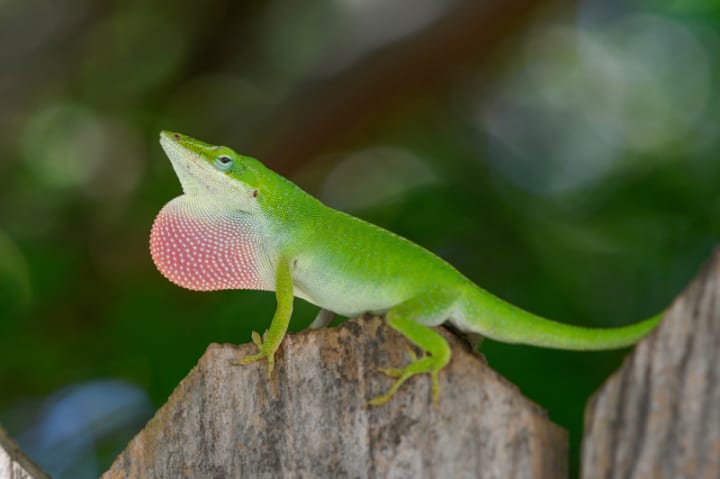 This lizard boasts a colorful swelling on the neck and is an excellent choice for novice care reptiles.
Anoles can live for more than five years and can grow up to 20 cm in length. They like to relax in a tropical habitat, which is quite large and they like to eat crickets and worms.
The green anole is a slender-bodied, small to medium-sized reptile. The head is long and pointed, with ridges running between the eyes and nostrils, as well as smaller ones on the top. Climbing is made easier with adhesive patches on the toes. They have sexual dimorphism, with males being 15% larger than females. The male dewlap (throat fan) is three times the size of the female's and is bright red, whereas the female's dewlap (throat fan) is lighter in color and ranges from white to pale pink. When exhibiting or under stress, males can extend a prominent dorsal ridge behind the head. A conspicuous white stripe runs along the spine of females, which most males lack.
2. THE BEARDED DRAGON - THE BEARDED AGAM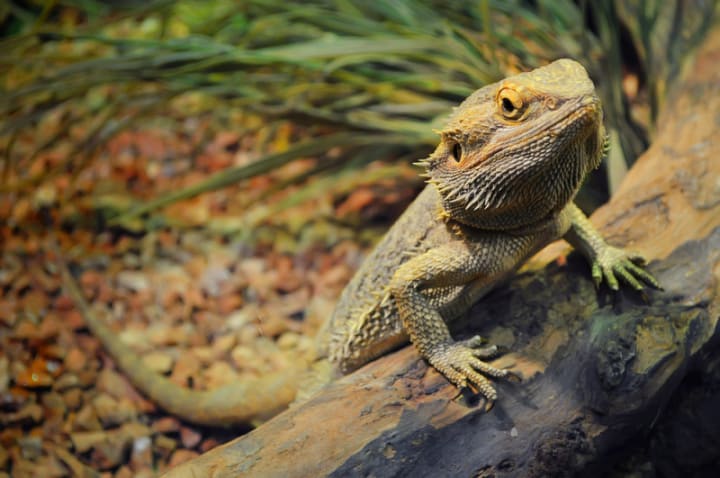 Contrary to many people's beliefs, they are gentle pets and also a good choice for beginners. The bearded dragon likes to play and eat all kinds of food, including crickets, worms and vegetables.
Make sure you have a fairly large terrarium, as it grows up to 60 centimeters in length and can live for more than a decade.
3. GECKO LEOPARD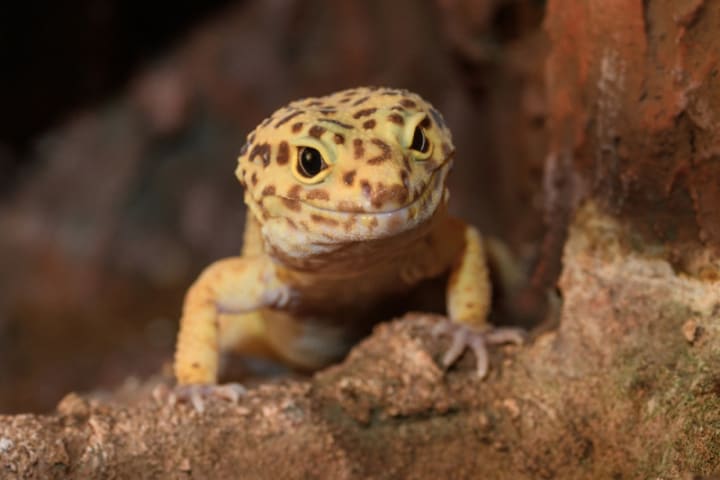 Cute and easy to care for, the Gecko leopard is a calm lizard that can live in an apartment for years. These reptiles are nocturnal and prefer to have caves to hide during the day.
Gecko leopard lizards grow up to about 27 centimeters in length and can live up to 20 years.
Edward Blyth, a biologist, named leopard geckos Eublepharis macularius for the first time in 1854. Eublepharis is derived from the Greek words eu (excellent) and blepharos (eyelid), as eyelids are the key feature that distinguishes members of this subfamily from other geckos, along with the absence of lamellae. Macularius is derived from the Latin word macula, which means "spot" or "blemish," and refers to the animal's natural speckled patterns.
4. SNAKE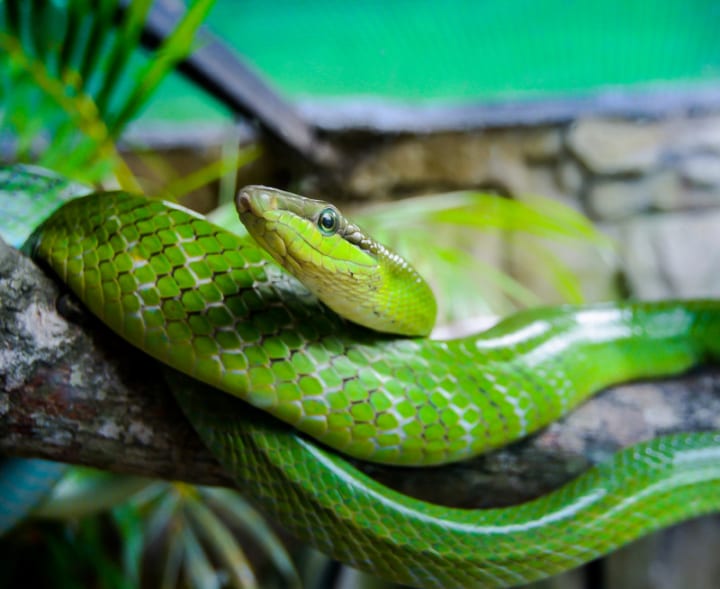 These legless pets are surprisingly easy to care for, and with a gentle treatment, they are extremely docile.
Snakes can live between 15 and 35 years, depending on the species. They are often carnivores and can be fed rodents.
5. TURTLE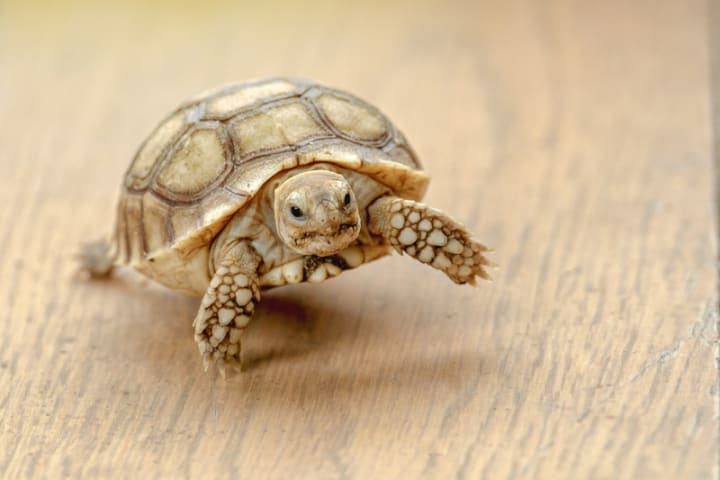 Turtles spend most of their time in the water, tend to have webbed feet and are omnivorous. The diet of a turtle can include crickets, worms, goldfish, vegetables.
Turtles can grow up to 27 cm in length and can live for more than 30 years.
6. THE WATER DRAGON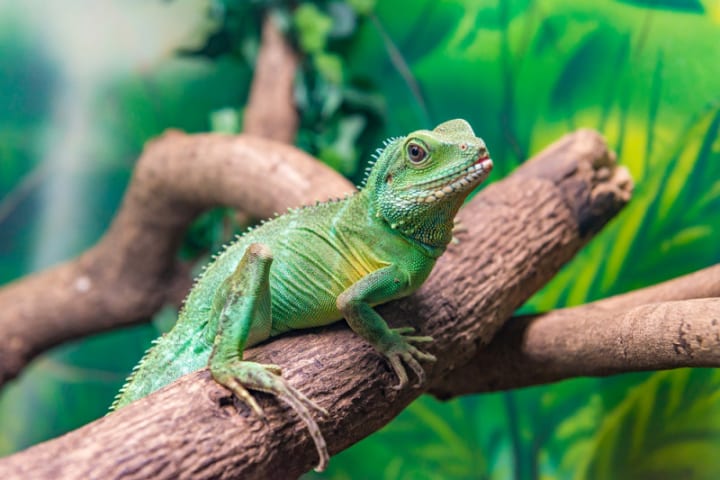 This lizard has skin made up of different shades of green and a shiny ridge that starts on the head and ends at the tail.
Water dragons may require more maintenance than other reptiles. They grow up to 90 cm in length and eat crickets and worms.
7. BLUE TONGUE DINNER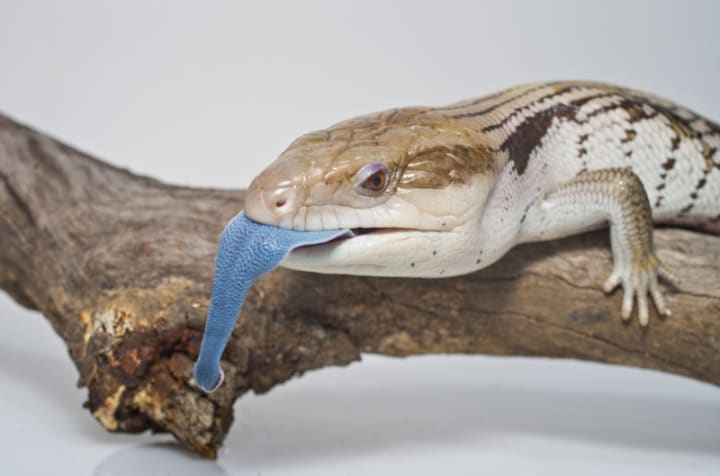 The blue-tongued lizard is a docile and tolerant species, reaching a maximum length of 60 centimeters. It has a long lifespan and can live up to 20 years.
It feeds on insects such as crickets, worms, snails, as well as vegetables and fruits.
Reader insights
Be the first to share your insights about this piece.
Add your insights