My Unlikely Saviour
Just A Thank You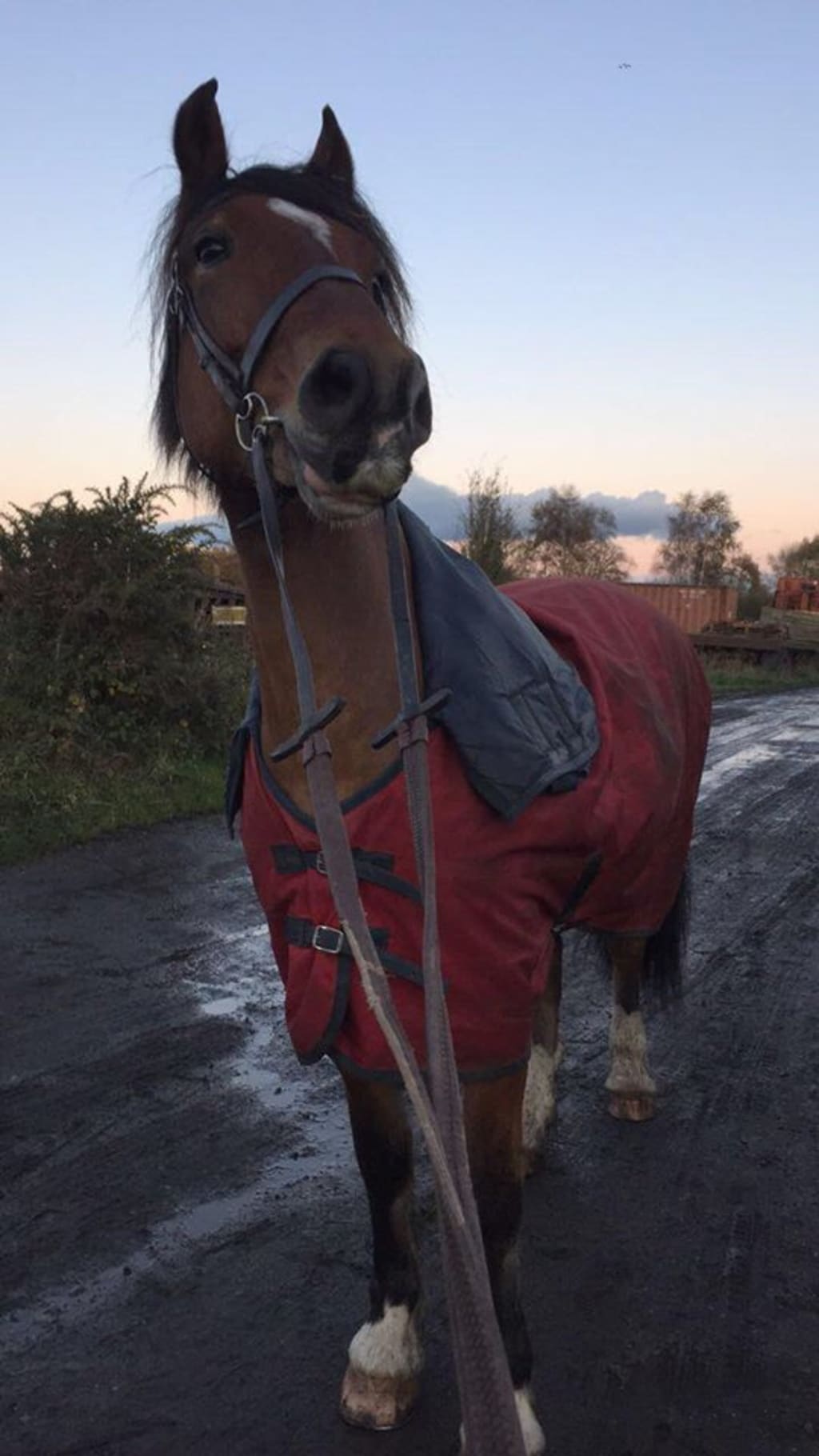 He loves the camera
I have always had a connection with horses. Since I can remember, I was that one weird girl in school who was obsessed with horses. I had mastered how to whinny, neigh, and run like a horse (Yes, I was that peculiar). I would much rather be around horses than people (Until I discovered alcohol of course...).
I first got into horses when I was probably three-years-old and started riding when I was about four. I never had the opportunity to have my own horse. We couldn't really afford it and our lifestyle didn't really have room for a horse to fit in. That never stopped me. I have always been a keen horse rider, no matter how much my mum tried to put me off it (she is scared of horses...). My dad, however, always encouraged me and pushed me. He loved horses and all things outdoorsy. He would always come to my riding lessons and watch no matter what time, day, or what the weather was like. If I ever fell off, I would be straight back on and he would always be there encouraging me with a big smile on his face.
When I was about 11-years-old, we spoke about me one day having my own horse. He promised he would get me one on my 16th birthday. We planned it all out: where we would keep him, his name, breed, everything! I was so excited for it! But sadly, my dad passed away suddenly when I was 12-years-old.
I still carried on with horses. I carried on with my weekly riding lessons. I went on to study Horse Management and Care at college. Once I completed that course, I went on to work with horses. Over time, I had worked with a variety of different horses, yards, and people. After a few years, I felt I needed a change. I left my last horse job and went for an office job, working for the customer services department. It was for a online equine retailer, so I suppose I didn't leave the horse industry completely...
One day, a lady rang up. We got chatting about her horse, Bubbles, and how she was looking for someone to loan him. After about half an hour, we agreed to meet at the yard where her horse lives as it is only five minutes away from my house! That day I went down to the yard, met up with her, and we went to go and see Bubbles. Oh, my gosh. I instantly fell in love with him. Everything about him was perfect. After spending the day there, we came to an agreement and I started loaning Bubbles.
I can safely say I have worked with my fair share of horses, but I have never had a bond as strong as I do with Bubbles. He has helped me with my depression and anxiety. He offers me a distraction. He provides me with a purpose to get out of bed and get through the day. I can always guarantee that he will put a smile on my face.
Some people won't understand the bond you can feel with a horse and the euphoria you feel when you're around them. To me, Bubbles helped save me from a dark place. He came into my life at just the right time and offered me a alternative way to get through my troubles. Horses have always been an escape for me. A distraction from all the hustle and bustle going on in my head. A way to burn any excess energy. A way for me to express my emotions. He has helped me in ways I don't think any human could have. Don't get me wrong. He can still be a twat and he has his moments, but I cannot thank him enough for how far he has brought me this year.
My point in this is to let other people know that they are not alone, even if it feels like it. There is always something out there that that will help you cope, something that will give you that purpose to get through the day, something to look forward to, to give you goals to achieve.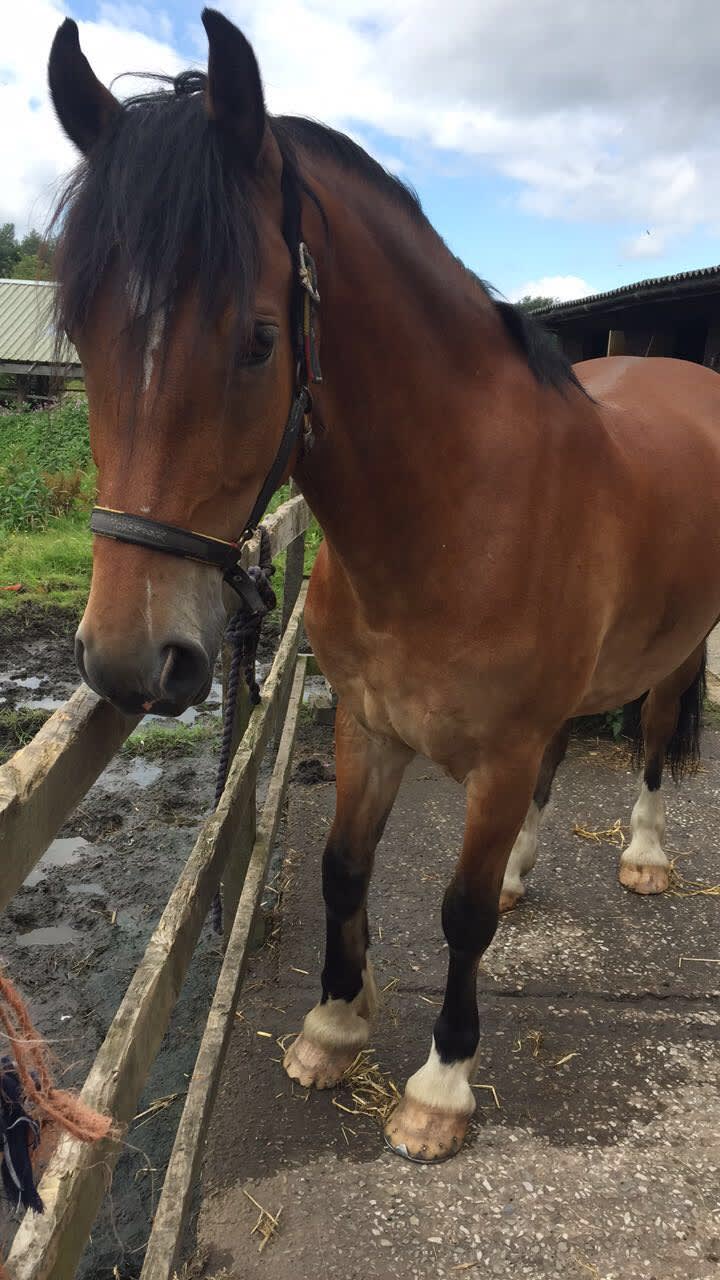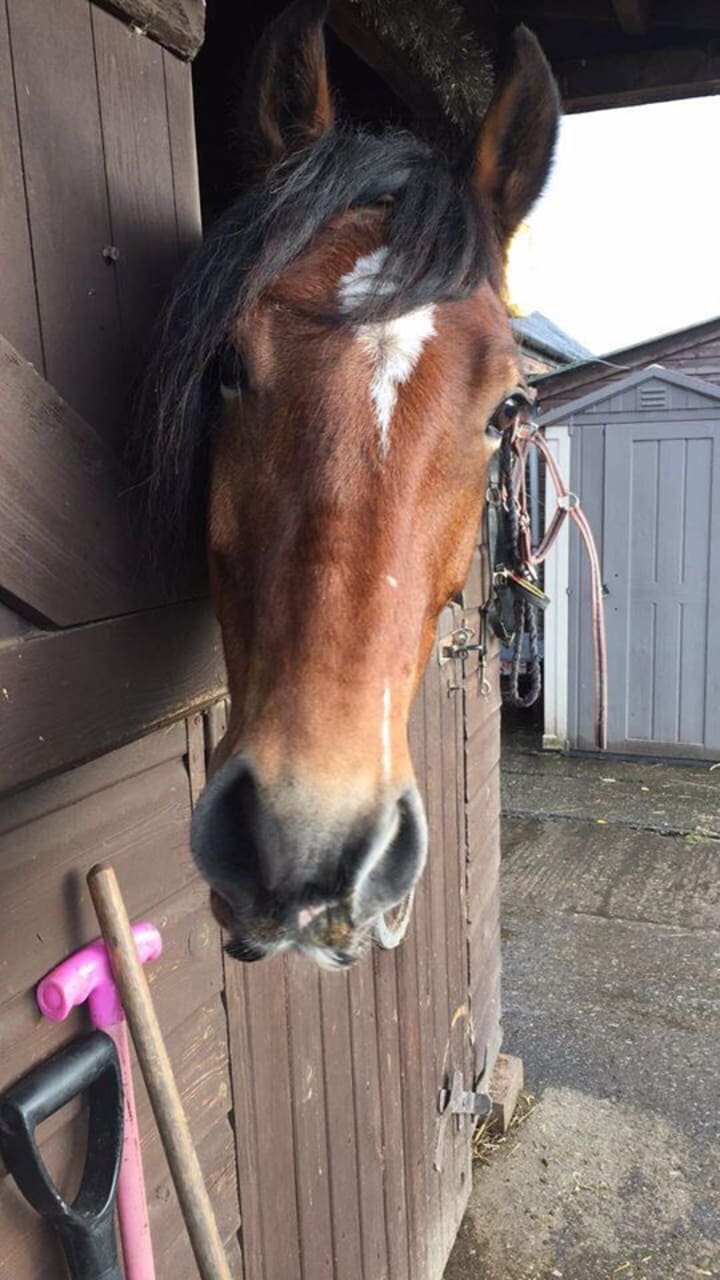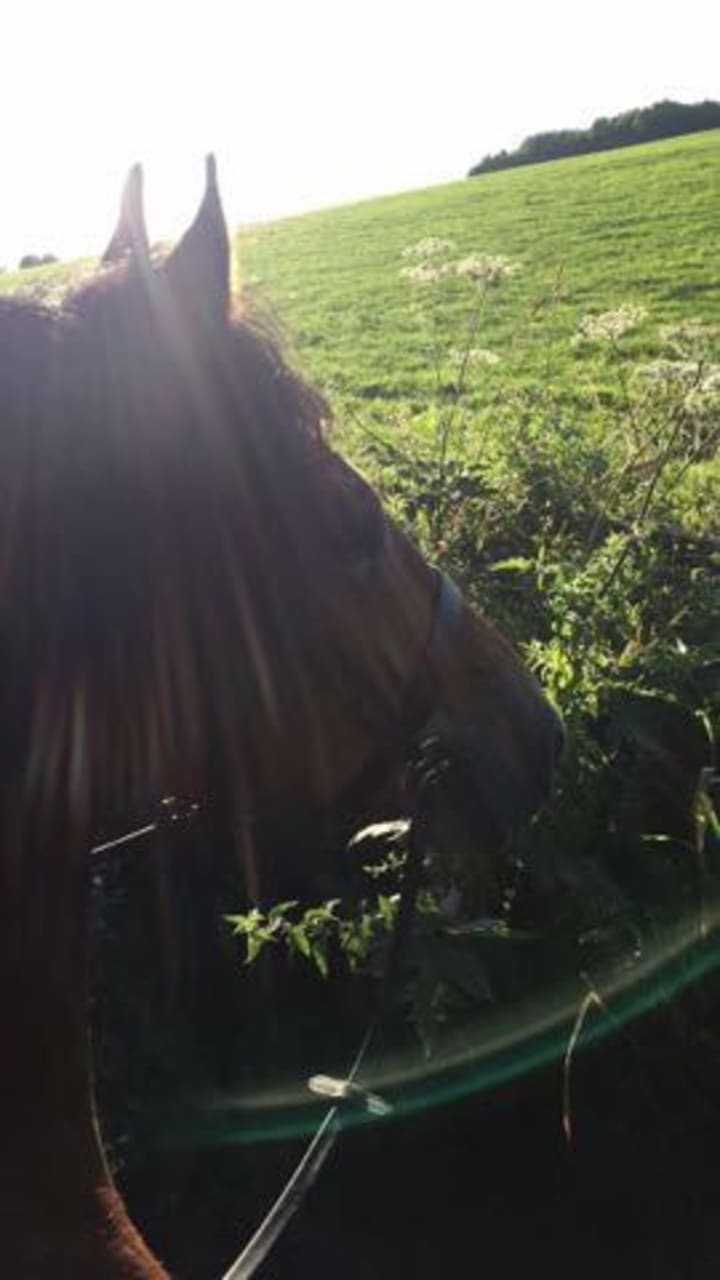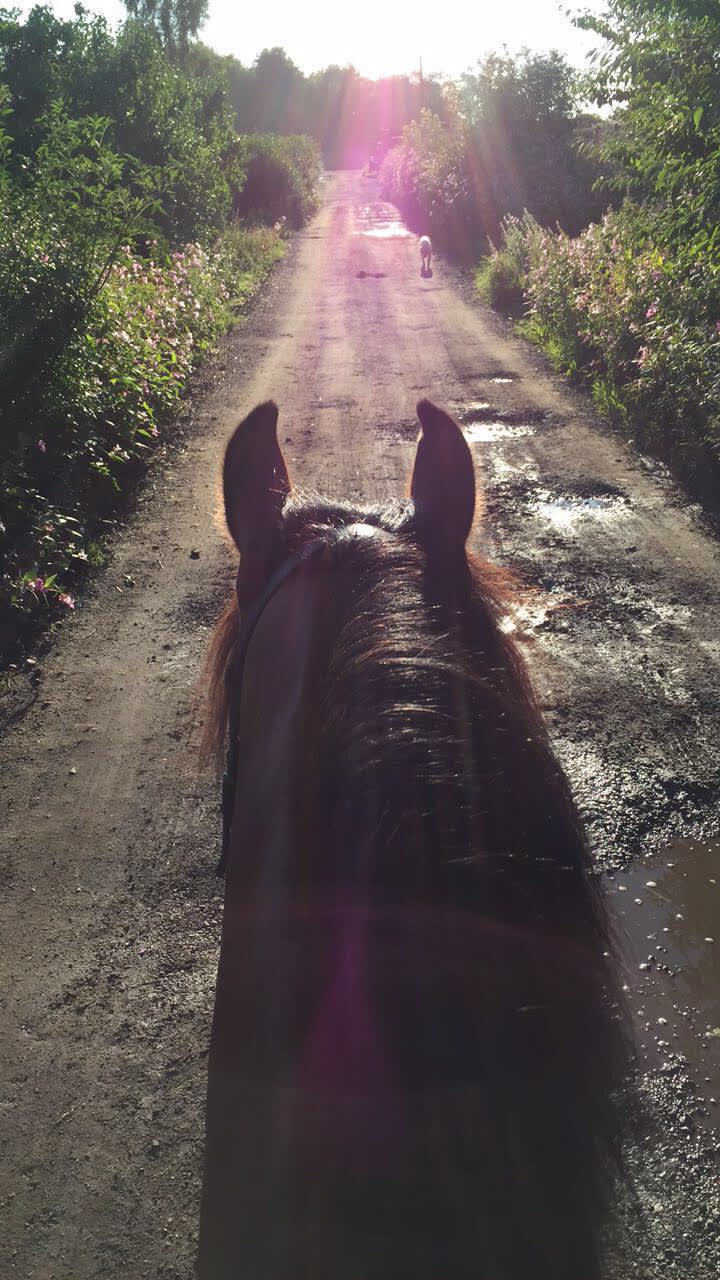 horse
Just a young girl finding ways to express her thoughts