Knowing the Right Time to Sell Newborn Puppies
They're born, now how long do I keep them until they're safe to sell?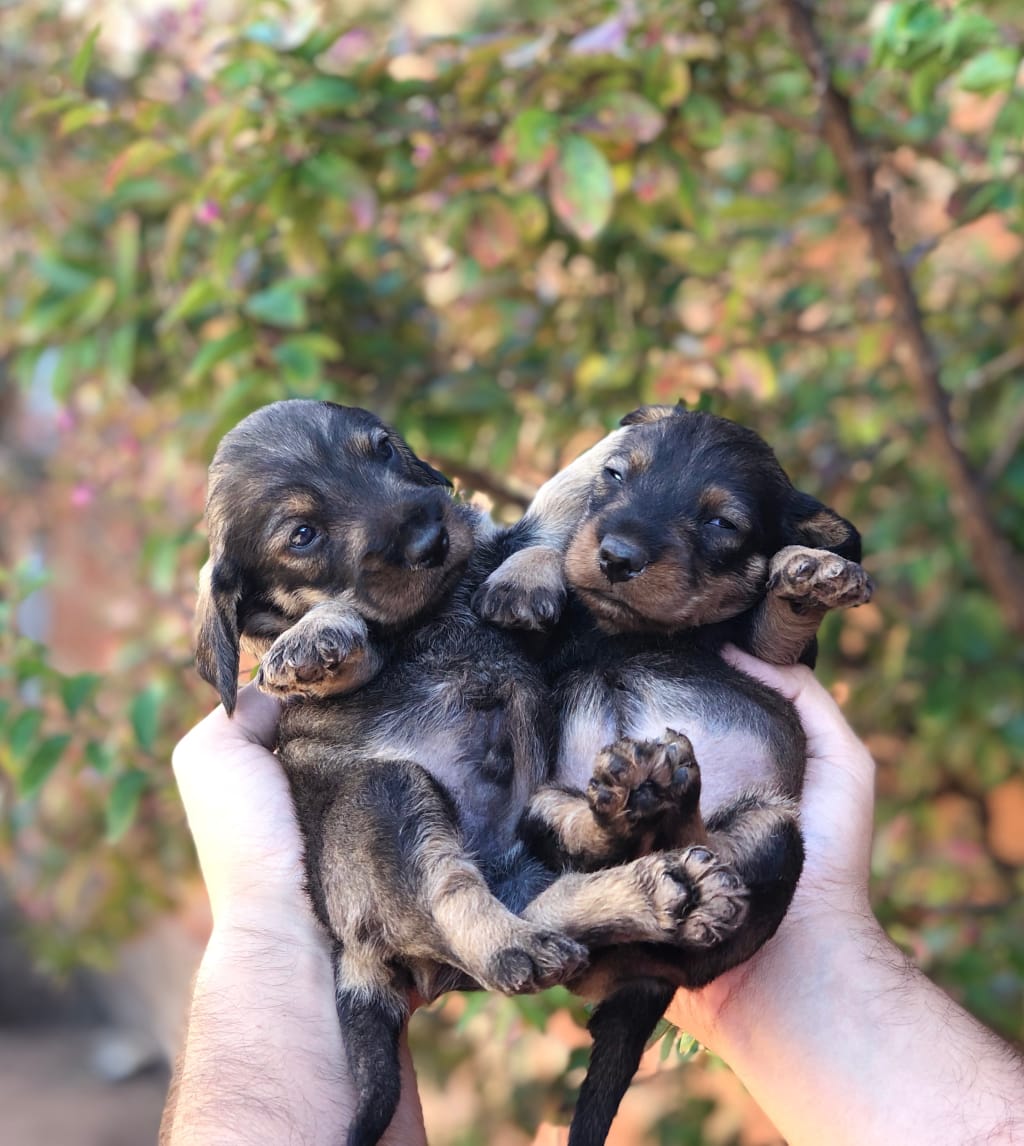 In earlier times, people have weaned newborn puppies from the mother as early as six weeks or when they first begin to eat soft puppy food. This is not recommended especially in toy breeds. In these times, breeders tend to release puppies to the new owner at age 8-12 weeks. The toy size puppies are very fragile and need all the nutrients and vitamins that they can garner from their mothers. Much like newborn babies, it is essential that newborn puppies spend as much time with their mother as possible. Often the mother does not leave the puppies for the first twenty-four hours.
Newborn puppies gain antibodies from their mother that are key to survival, this is also similar to newborn babies. Since this is a natural occurrence, it is not recommended to give the first set of puppy shots before six weeks of age. Usually, puppies receive vaccinations every two to four weeks up until they are 14 weeks old. Vaccinations are normally given as combination shots, such as a five-way or a nine-way. This includes vaccinations such as the DHLPPC, this vaccinates against distemper, hepatitis, leptospirosis, parainfluenza, parvo, and corona. Breeders usually give first puppy shots before the puppy is sent to its new home. It is not recommended to purchase a puppy that has not had its first set of shots and is not at least eight weeks old. Good breeders also deworm newborn puppies at the age of two weeks, four weeks, six weeks, and every two weeks until the puppy is released to its new owners.
There could be many reasons for a breeder to consider letting a puppy be released to its new owners at six weeks of age. If the mother had a large litter, this could pull the mother down from having to nurse so many pups. Often the pups begin to wean themselves at about four to five weeks of age. This is when a soft solid food is introduced for the puppies to begin eating, but they still need to nurse the mother. At this age, they still require vital nutrients that they gain from nursing. It can take anywhere from a couple of days up to several weeks for the transition to solid food only to be complete. This is a very stressful time for a new puppy. Reputable breeders make sure that puppies are eating soft solid food on their own before they are released to their new owners. It is very highly recommended that when puppies leave their mother, they are nutritionally stable and have received sufficient vitamins to survive without nursing.
There are exceptions to all rules of thumb. There are cases of orphan puppies just as there is in human babies. In these cases, the puppies are usually eating solid food at three weeks of age, because they are having to be bottle a breeder will introduce soft food at an earlier age to ensure the puppy receives an acceptable amount of nutrition. Also, like previously stated the litter size can be a deciding factor. If the mother has a litter larger than six she might not produce enough milk to keep all the puppies healthy. In these instances, a breeder will introduce soft foods so that they receive enough nutrition to survive. If the litter is so large and the mother is producing enough milk but the puppies are causing the mother to get in a bad nutritional state, a breeder will either introduce soft food early or wean the puppies at six weeks of age.
Before an individual chooses to purchase a dog from someone, they need to be comfortable with the way the breeder has completed the weaning process for the puppy they are considering. Reputable breeders will give help and advice on how to care for the puppy afterward and how the vaccination and nutrition guidelines that need to be followed. Good breeders will become friends for eternity with the new owners.