Created with Nom Nom
How To Improve Your Dog's Health (When You Barely Have Time for Your Own)
In this whirlwind of craziness called life, make sure that your best friend will be able to stick by you as long as possible. Here are some great ways to improve your dog's health.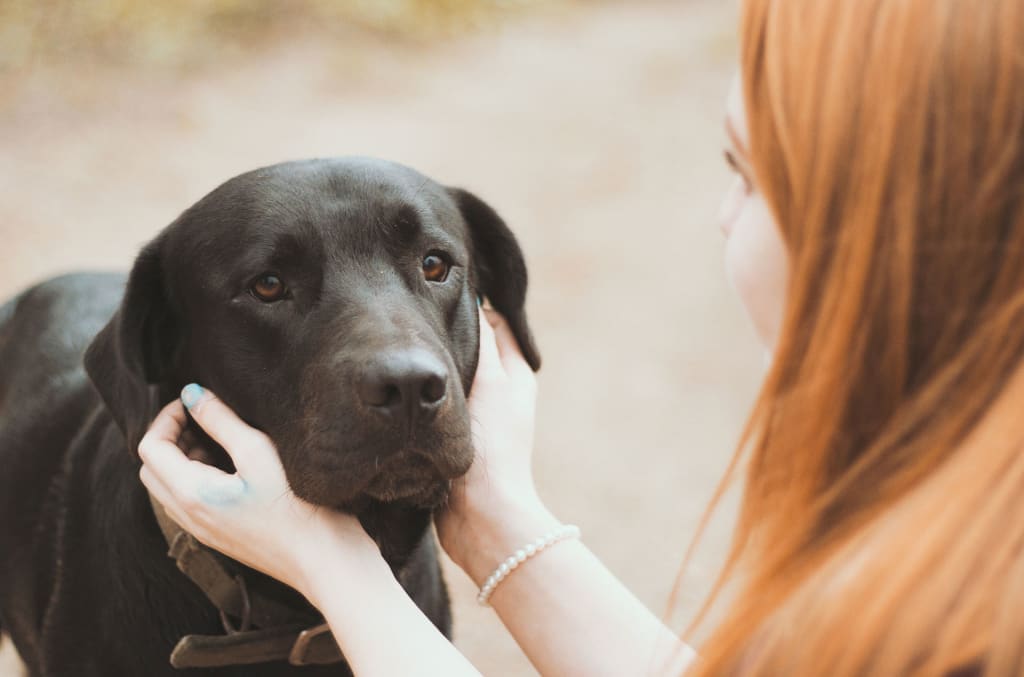 Photo by Taylor Bryant
Your dog is the one friend you know who will stick by you, no matter what you are facing. They are loyal, loving pets that never stop being happy to see you. However, it's becoming more difficult to keep your buddy healthy and happy in our fast-paced, high-pressure modern world.
How do you still find time for your pup? People are working more hours, spreading themselves thinner, and hardly have time for themselves. But the last thing you want to do is neglect your pet.
This has led to a rise in companies that help pet parents streamline various aspects of pet care. Companies like NomNomNow, for example, allow you to order healthy food for your pet that's delivered directly to your door. Others include services for dog walking, pet sitting, and even on-demand, concierge medical care!
If you're concerned about your furry friend's health but still feel pinched for time, these quick and easy tips will help you make sure your pup's looking and feeling great for as long as possible.
Put your dog on a schedule.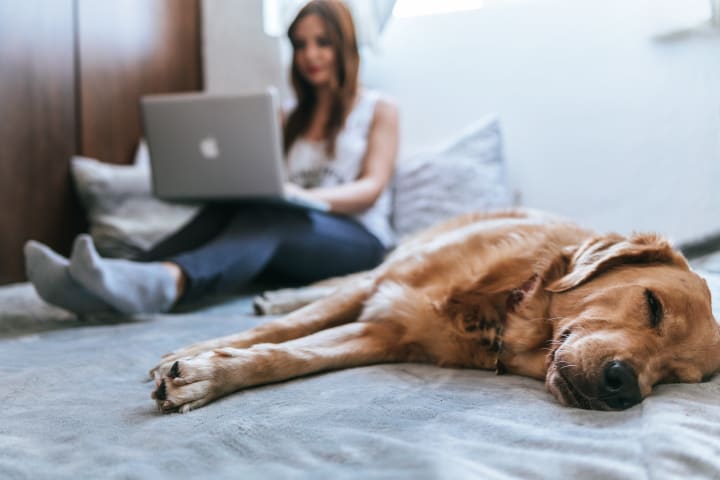 Humans aren't the only ones who thrive on routine! Dogs do, too. Studies have shown that routine walks, set feeding schedules, and other similarly structured events tend to bode well for your dog's mental and physical health. Consistency not only makes dogs more comfortable and happier, it will also take some stress out of your life.
On a practical level, this means that you could feed your dog when you're about to head out in the morning, have a dog walker give him a stroll in the afternoon, and feed him again once you're back from work. The key is sticking to the same schedule as often as possible.
Don't skimp on the daily walks.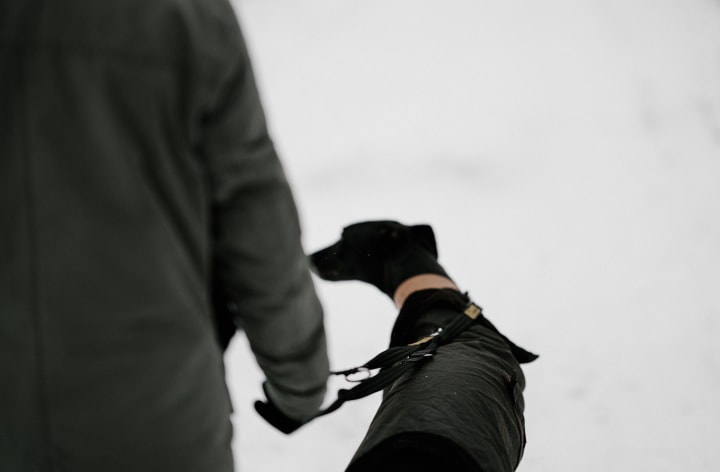 Many dog owners either don't have the time to walk their dogs or think access to some outdoor space is enough. Truthfully, getting little exercise and minimal stimulation is very unhealthy for dogs.
If you want to keep your dog at optimal health, it's best to take him on a 10 to 15 minute walk twice a day. If time is a constraint, you can hire a professional walker. If you have children, get them involved—they could even just play fetch with your pup to get that cardio going.
Daily walks (and other exercise) are a good way to ensure your dog has strong cardiac health, good mental health, and a cleaner digestive system. A little walking goes a long way.
Let's talk about kibble for a moment. Kibble is commercial, mass-marketed dog food in the form of pellets. Most people buy it because it's cheap, convenient, and simply what we traditionally associate with dog food. Though it is regulated and has the minimum nutrients dogs need to survive, it's often not the best option if you want your dog to thrive.
Cheap, mass-produced dog food brands may include low-quality animal by-products, non-nutritious food, low-cost fillers, and artificial preservatives.
The kibble manufacturing process requires high heat and pressure which can destroy vital nutrients. Kibble is so processed that the final product doesn't look anything like real food. In fact, manufacturers even spray on fat to make the kibble attractive to dogs.
It's no surprise that kibble has been linked to a variety of health conditions and has contributed to the rise in dog obesity.
Just like you, your pet's health is directly impacted by the quality of their nutrition. Eating fresh, minimally processed foods full of nutrients can lead to a healthier life. Some pet owners choose to cook food for their dogs, but not everyone has the time (or knowledge) to do this. Luckily, there are now healthier dog food alternatives on the market.
NomNomNow makes freshly cooked dog food full of human-grade ingredients and even delivers straight to your door. They've done the hard work of developing complete and balanced recipes with a vet nutritionist and prepare your meals fresh every week.
All you have to do is tear open a single-serving pouch tailored to your pup's caloric needs and serve. It's the perfect complement for the family who values health but also requires convenience and balance.
Get your dog games that will allow him to exercise his brain and stimulate himself.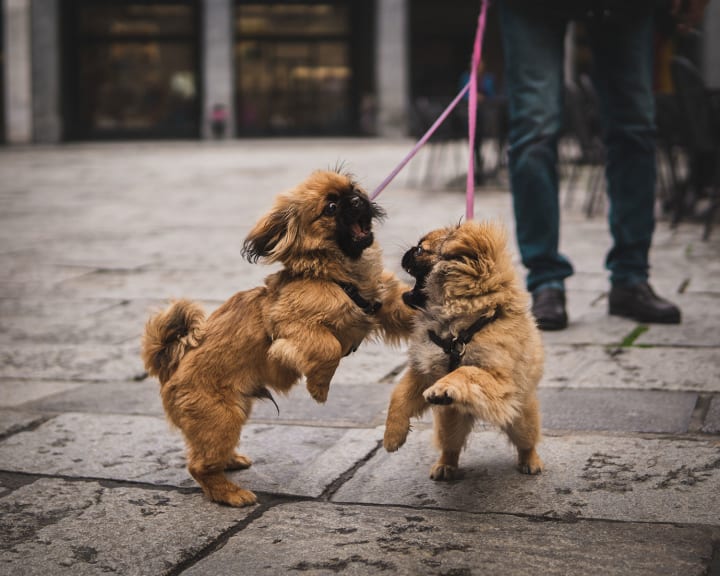 Have you ever been locked inside a room where you literally had nothing to do? If you have, you already know how terribly boring it is and how bad it is for your mental health. Dogs don't like that kind of life either, which is why you will often see dogs that aren't stimulated enough get anxiety. In some cases, this can cause obsessive licking, aggression, and other destructive tendencies.
Stimulation is really important for your dog's health. Getting toys that move on their own, or getting a second dog they can play with is a good way to improve your dog's health without having to constantly play with them.
Pet food manufacturers provide vague feeding guidelines on their packaging that are overly broad. This often leads to feeding your pup too many calories.
Chubby dogs may be adorable, but that doesn't mean they are healthy. In fact, canine obesity is a serious problem that can lead to a number of life-threatening illnesses later on. Around 60 percent of all dogs are overweight, so there's a good chance your furry friend could be in better shape.
If you want to improve your dog's health the right way, you will need to enforce calorie control—no matter how much you hate saying no to those puppy dog eyes.
NomNomNow asks for your dog's target weight and then automatically adjusts portion sizes in a healthy, controlled manner. They make weight control easy and convenient for you and your pup without the need for measurements.
Consider upping your dog's vitamin intake.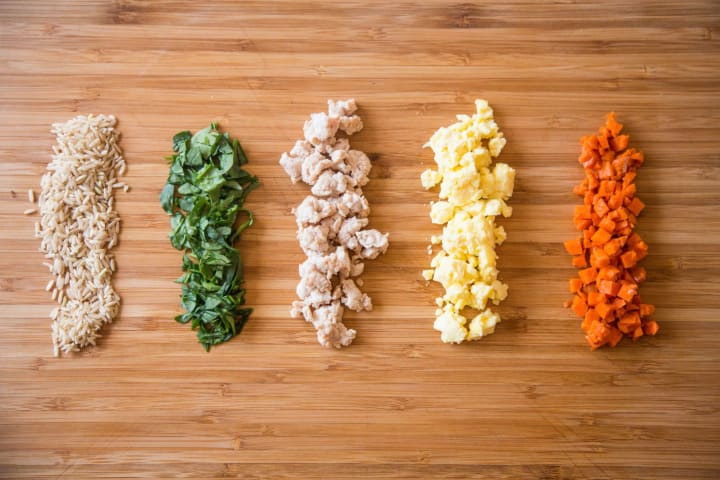 Vitamins are good for people and dogs alike, as long as you choose the right ones. Things like adding more fish oil to your dog's diet can improve your dog's health and add a shiny new veneer to their coats. Improving your dog's overall nutrient intake through the right foods can also help boost their immune system and keep them younger for longer.
Start your dog's health routine when they are young.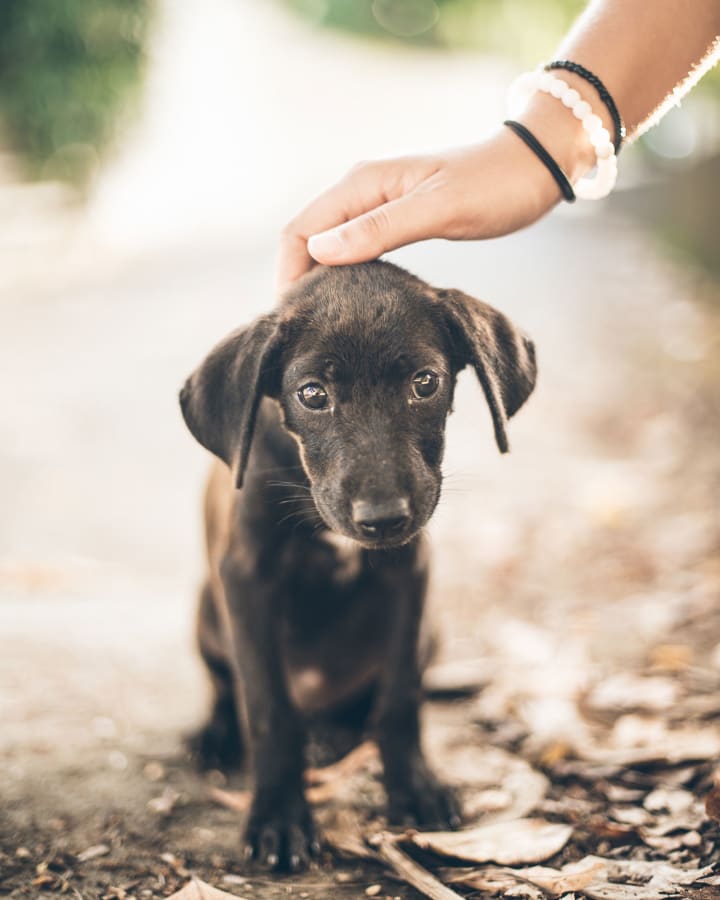 An ounce of prevention is worth a pound of cure, as they say. The younger you start caring for your dog's health, the better off your dog will be as they age. Everything from feeding them properly to ensuring that they are exercised, matters.
Good health practices pay off long-term and short-term, whether you're a dog or a human.
Schedule an annual visit to a vet.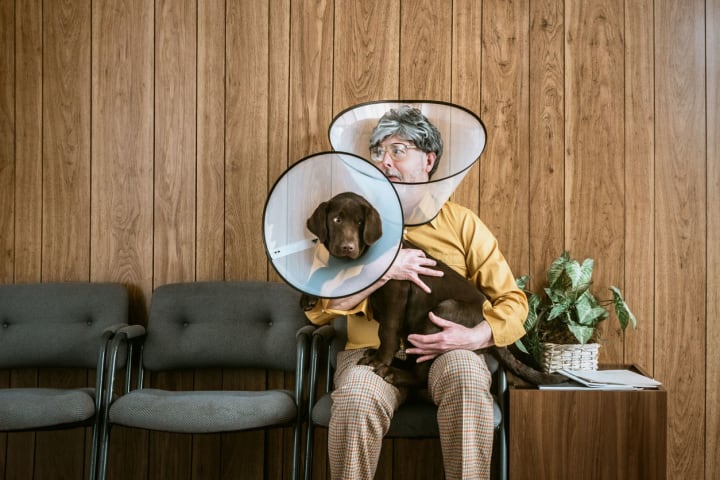 The thing about pets is that they rarely ever show extreme symptoms of illness until it's too late, and they can't communicate to us if something feels wrong. Bolstering their diet with healthy food can be a great way to improve your dog's health, but it doesn't replace a regular checkup from a qualified veterinarian with a keen eye to ensure your dog's health stays in top-top shape.
A good vet can help you notice small problems before they become big ones!
Pet them!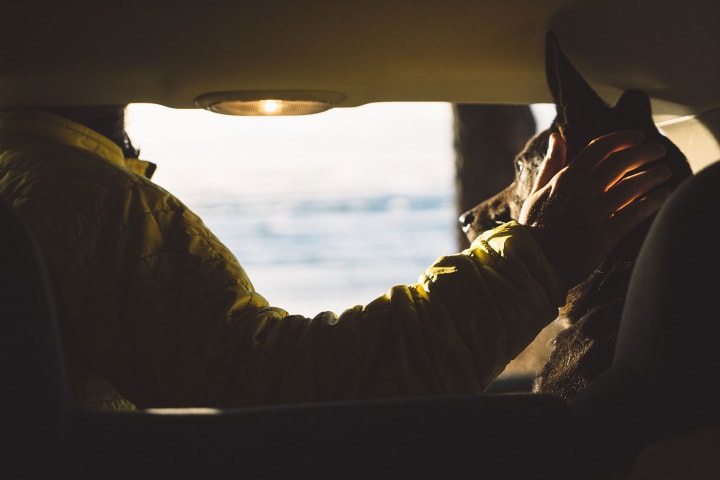 Believe it or not, dogs crave human attention. Petting them and snuggling up to your pupper is one of the easiest ways to improve your dog's health. Human touch comforts them, relaxes them, and can also boost their immune system. Your dog will love you for it, and studies show it can lower anxiety and depression among humans too. Win-win!
Feed them age-appropriate food.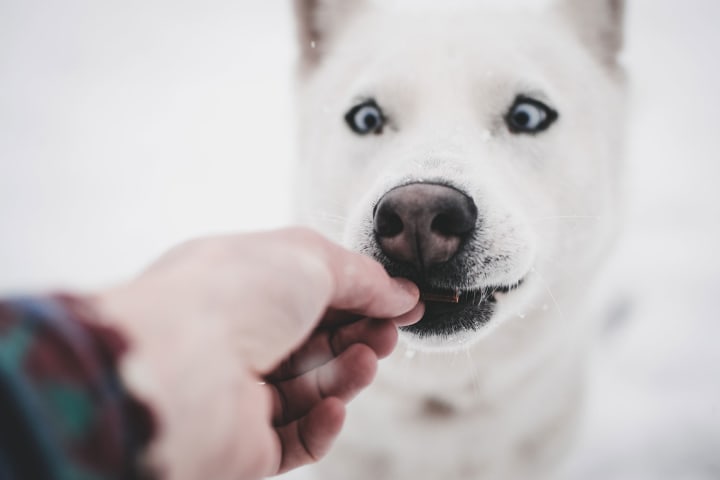 It's great that more people than ever before are working to ensure that their pets have a better diet. However, people forget that there are different kinds of foods for different ages of dogs.
Puppies need a special diet and shouldn't eat the same food as adult dogs. Young dogs are in a critical developmental state and need additional nutrients. They require more protein, fat, calcium, and phosphorus than adult dogs. Unfortunately, most dog food companies don't really pay attention to those details.
Young puppies fare better on a wet food diet. You shouldn't feed puppies dry kibble until about 6 weeks of age, but you can feed them wet food as early as 3 weeks after they're born. If you're feeding them dry food, make sure to moisten their food with water.
It seems like everyone is busy these days and we hardly have time for ourselves, let alone our dogs. But eating healthy food is important for you and your whole family, pets included. Better food means better health and NomNomNow makes it easy to serve healthy, freshly cooked meals to your pets. Visit NomNomNow.com and see why pet parents are switching to healthier food for their pups.
how to
About the author
NomNomNow helps pets live happier, longer lives by offering healthy, fresh food that's balanced for complete nutrition. Our vet formulated recipes are cooked weekly in our kitchen with wholesome, human-grade ingredients (absolutely no fillers) and delivered to your door. Learn more at NomNomNow.com
Reader insights
Be the first to share your insights about this piece.
Add your insights