How my cats saved me from myself
My cats helped me with my mental health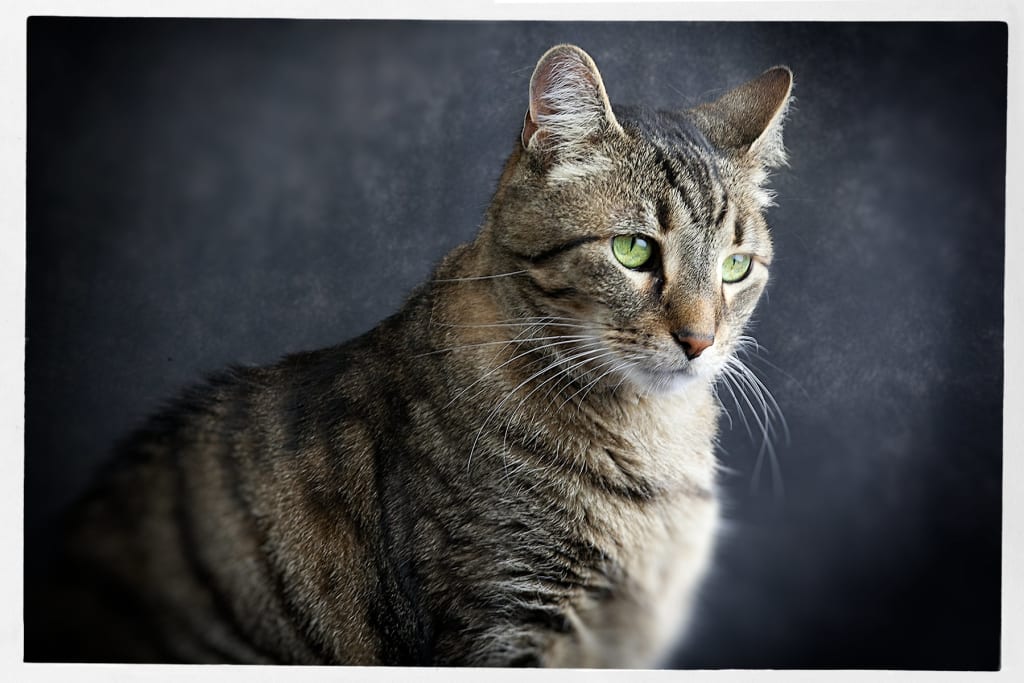 Ginger Liu (c)
I wanted to pay tribute to my two highly strung and intelligent, magnificent and loving companion cats, Orby and Triny who passed away after fifteen years of unbridled love and joy.
In the beginning
The big recession of 2008 forced me to move to Los Angeles without a job. In my small Hollywood apartment, I tapped away at my computer and chilled with the cats. Those first months of just getting by were far from romantic but I was fired up by the creative possibilities I had at my disposal. When you have nothing, you have nothing to lose. But I had my cats and they gave me the company I desired during those months of fighting for work. Whenever I was full of despair, they comforted me and forced me not to go under. After all, there were three mouths to feed, not just mine.
Hollywood reinvention
In the first year of the recession, those dark days were comforted by my weekly phone call to my mother in England and by the daily chatter and mayhem of my highly strung attention-seeking cats. With them, I was never lonely. With them, I had the strength to find work or make my own.
The Writer's Life
I was a writer and I'd always envied the romance of those stay at home creatives tapping away at their desk for a couple of hours with their cat on their lap. I envied them because they got to stay home with their cats, come rain or shine or ups and downs and that seemed like heaven to me.
Life happens
I was now working as a freelancer with a boutique PR and marketing business when my mother was diagnosed with Alzheimer's disease. I made the decision to move my cats to my mother's home in England and to work as a digital nomad between the two countries.
I brought the cats and some luggage to my mother's house. The cats had to get used to a different climate and another person. They would spend all day under the blankets trying to get LA warm and they hated my mother from the onset and would hiss and spit at her.
Gradually over time, Orby, Triny, and my mother got used to one another especially when I left for three months to work in Hollywood. By this time it was obvious that my mother was getting worse and her emotional extremes from laughter to anger were taking a toll on my nerves.
It got worse when my mother smashed her hip and needed rehabilitation. She was by far the worse patient in the world and the sea of nurses coming in out of her home throughout the day was unbearable. My cats and I would escape to my bedroom until the place was free again.
I felt trapped
The longer I stayed caring for my mother, the more trapped I became. I longed for freedom and Hollywood but I couldn't bear for her to in a nursing home. So it carried on. The emotional rollercoaster and the feeling of being overwhelmed with dealing with someone you love most in the world who can not be reasoned with.
My cats saved me from dementia
Orby and Triny comforted me when my mother no longer recognized me. Orby and Triny chatted to me when my mother lost her ability to form sentences. Orby and Triny gave me joy in my life where there was none with dementia.
Comfort to the end
When my mother was given months to live things changed. My attitude for one and her care and medication. I became my mother's full-time carer and waited for her to die. I would be housebound like my mother and we would spend all our days in the living room with my cats.
Two months after my mother died, Triny passed away from kidney disease. With all my attention on my mother, I hadn't noticed the changes in Triny until it was too late.
One year exactly after my mother died, Orby passed away from heart disease.
I am now in a new chapter in my life without my mother and my cats. Life moves on and after the sadness, I feel optimistic for the future. Being responsible for two cats forever changed me. Caring for my mother until her last breath, changed me beyond compare.
My cats supported me when I moved to LA and I was so scared of being alone in a big foreign city. They gave me the strength to make something of myself and support the three of us and start a business. They gave me strength when I cared for my mother who was dying from dementia.