Supported by Ollie
Here's What Your Dog's Personality Is Telling You About Their Diet
Finding your dog food isn't one size fits all for their food choices. Don't get frustrated feeding your dog, allow me to make meal time easier for you and your pup.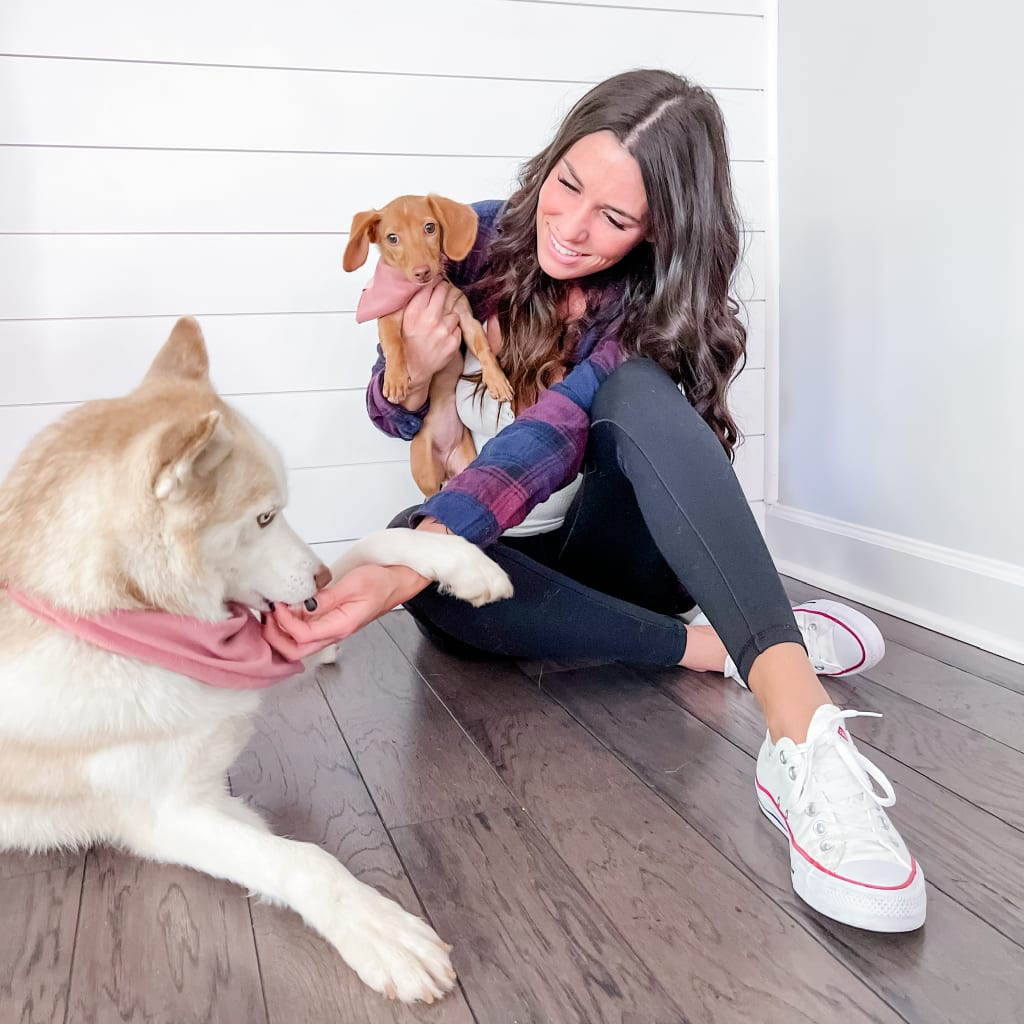 Is your dog kicking around their kibble again? It's been another crazy year and I'm incredibly lucky to have my family of two fur-babies, five kids, and hubby too. There's one thing that's for sure—dog's, like children, let you know what they like to eat, except children just throw their unwanted food on the floor instead of pushing it aside.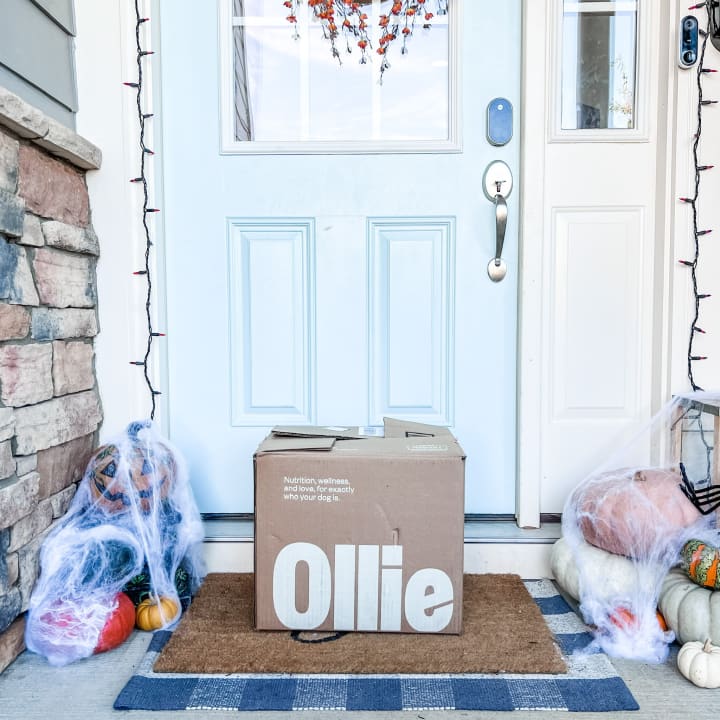 Feeding your puppy can be a lot like teaching your infant about new types of food. A lot of spitting up, wasted food, and disappointment after all your trouble. I can't tell you how many times we've had to go through our fair share of brands - with our fur and human babies. That's why I've created the top four common dog personalities to help you decipher their prefurred diet.
The 5 Most Common Dog Dispositions & What They Like to Woof Down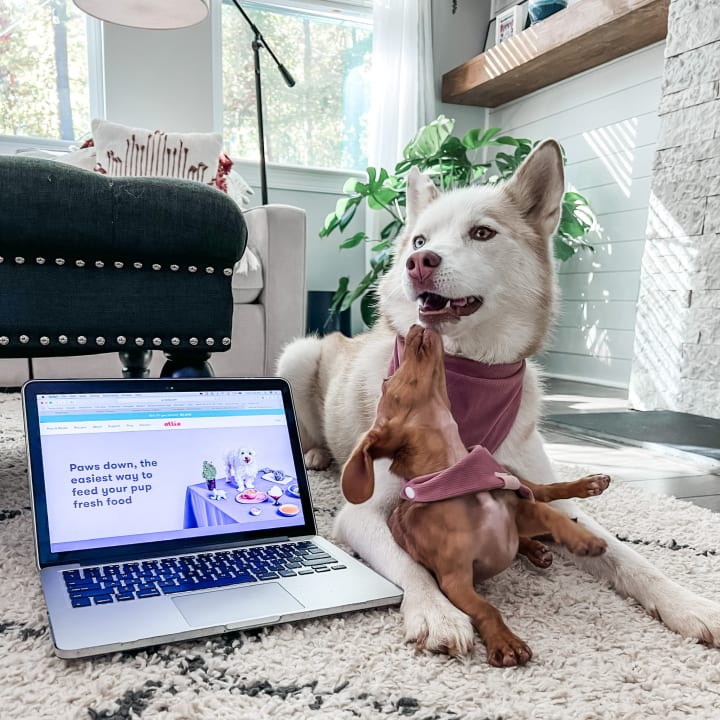 Dogs have personalities of their own. Our puppy, Georgia, is still deciding what she likes. She's willing to try a bit of everything, or should I say eat everything in sight, including things she shouldn't! Luna, however, has firmly decided what she likes to eat (red meat and peas!) and she's not changing her mind anytime soon.
So, is your dog driving you up the wall with their eating habits? Let's figure out what kind of food satiates their appetite.
1. The Diva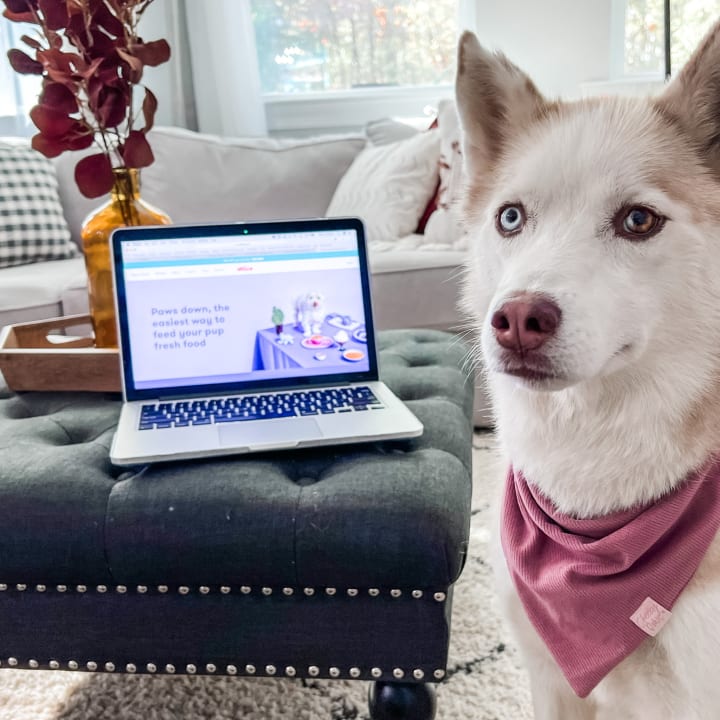 Diva dogs, not going to lie Luna can be a diva dog sometimes, don't like to make your life easy. Small dog breeds, like chihuahuas and jack russell's are notoriously picky eaters. They like their food chopped up, pureed, and put in a special dish. No need to worry. Your diva doesn't need to eat food they don't like.
Picky pups typically like soft food that they can chew through quickly. No messy kibble, or crumbs for them. But finding a food that incorporates pumpkin puree and other healthy tidbits, will help your diva dog mow down their dinner in no time.
Foods they might like are: scrambled eggs, pumpkin puree, butternut squash, boiled carrots, chopped chicken and sweet potatoes. Adding a mild seasoning, such as rosemary is sure to peak the interest of even the most fussy of diva's. That's why I'd recommend Ollie's Chicken Recipe. These gently cooked, and carefully portioned meals have a delicious balance of carrots, spinach, cod liver oil, blueberries and even chia seeds! And, as preferred by your diva-pup, these recipes are minced to perfection. All your pup has to do is wipe the bowl clean!
2. Chick Fanatic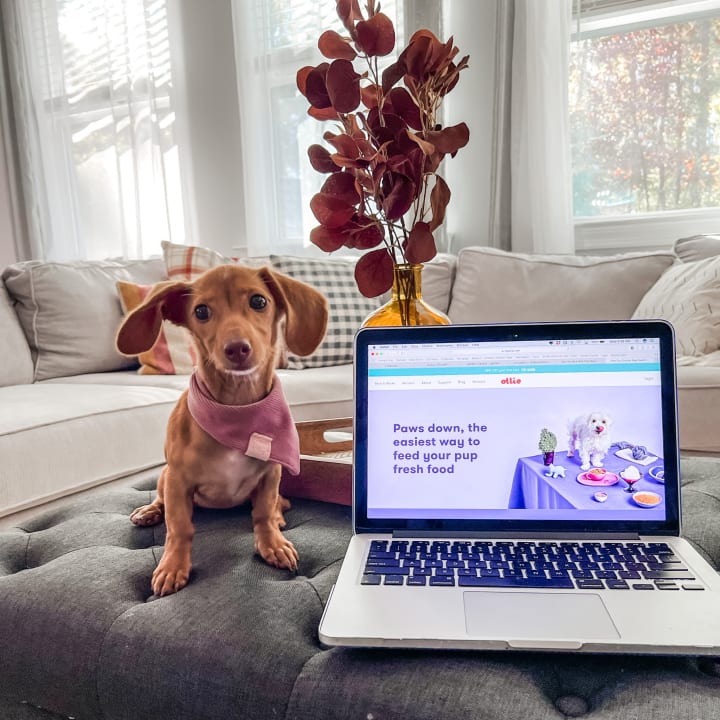 Some dogs are all about the chicken. It's not surprising that many pups prefer a certain type of meat. They're more familiar with chicken, from chicken-flavored treats, bits of leftover chicken from your plate, and most commercial kibble is chicken-flavored too. It's less of a bias and more about what they're familiar with. Loyal and apprehensive dogs are likely to fall into the chick fanatic category.
If your dog is transitioning off of a crunchy dog food diet, switch them to chicken. It's the easiest way to persuade them into egg-ccepting other types of food too. Some dogs may be too chicken to ever leave their chicken food and that's okay too. Chicken and turkey are fantastic lean meats for pups that need to lose a little weight. It'll give them all the energy they need to run around, without the added fat, to get them to where they want to go.
Foods to entice chick fanatics: ground chicken, shredded chicken, eggs, potatoes, peas, and spinach. These foods pick up the flavor of the chicken to deliver protein and vitamins in a nutritious package. Of course, my recommendation here is Ollie's Chicken Recipe! This is a meal any dog would drool for. Inspired by the classic pot pie, this dish is filled with chicken and peas, plus nutritional powerhouses like blueberries and carrots. Above all, it's human-grade quality lets your dog feel like they are enjoying a home cooked meal specially crafted by you. What a treat!
3. Meat Muncher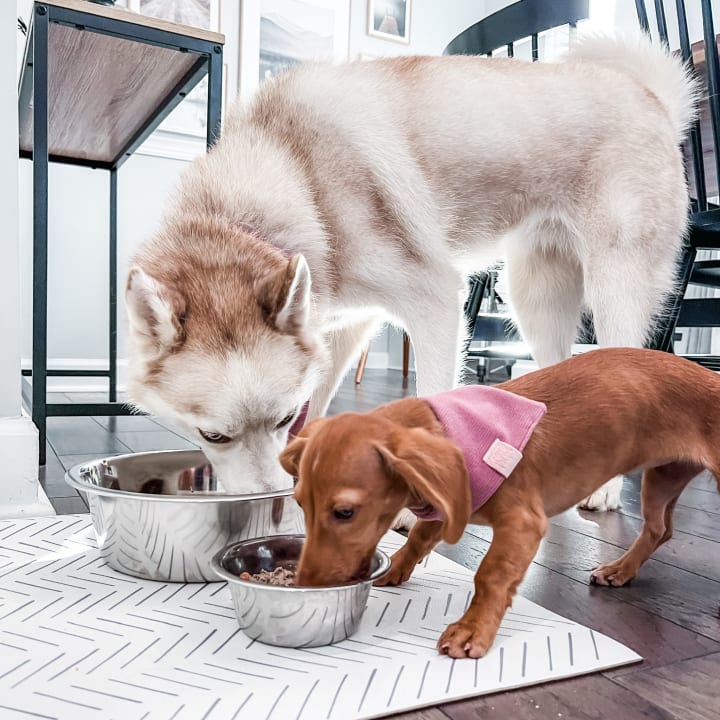 My Luna loves hunks of meat. As a husky, she is constantly running around the backyard all day, chasing leaves, the kids, her tail, you name it. Red meat fits her personality and Luna's lifestyle. Red meat is perfect for high-energy, large dogs because they need the extra fat and protein to fuel their fun. Plus she's got to keep up with Georgia who is constantly wanting to play.
Husky's can sometimes have hip discomfort too. That's why we like to give her food that sneaks in spinach and dairy, so that she receives the vitamins she needs to alleviate any potential pain.
Foods for meat lovers: ground beef, shredded beef, cubed steak, blueberries, spinach, potatoes, peas, pumpkin, and rice. Blueberries have a meaty texture to them, so they can easily be slipped into their meat for a fruity, fiber punch. Ollie's Beef Recipe, which includes several organ meats that pack an extra nutritive punch, sweet potatoes, peas, and rosemary, is the perfect way to make sure your meat lover is fueled, satisfied, and ready to play without limitations. Let your dog lead the pack!
4. All Abaaa-out it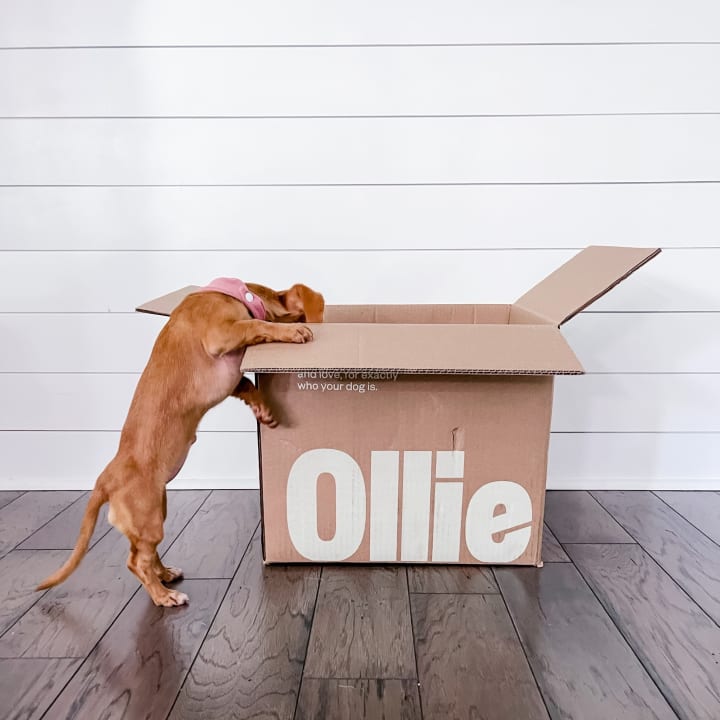 This is Georgia to a T. Puppies don't know what they prefer. Most dog's are experimenting with textures, tastes, and what they can get their paws on. Georgia is definitely in this stage now. She's constantly trying to sneak into the kitchen to pull food out of Luna's bowl, or under the table from the kids waiting for them to throw down scraps and crumbs.
We feed her a bit of everything, to get her familiar with different flavors right off the bat. We feed her salmon flavored treats to keep her coat shiny, and all of Ollie's recipes to keep her acclimated to a delicious and satisfying diet.
What should you feed an all abaaa-out it pup? Chicken, fish, lamb, turkey, beef, vegetables, fresh fruit, and healthy fats like cod liver oil. If you think Luna burns a lot of energy as a large, animated dog, you haven't seen Georgia. She needs all the healthy fat and carbs she can get to keep her fueled throughout the day. Puppy energy is no joke.
And, if you're wondering how you can possibly afford to cook lamb for your pup (or find the time to cook it thoroughly) there's no need to worry! Ollie's Lamb Recipe is ready for you to simply heat and serve. This feast also contains nutrient-dense cranberries and kale — it's literally the ultimate meal.
Dog Food That Fits Their Fluffy Personality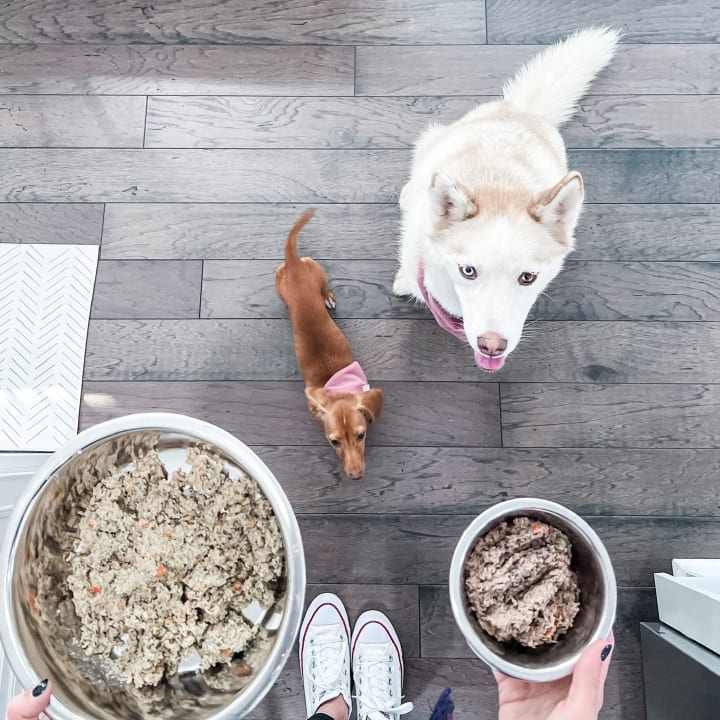 Finding your dog food isn't one size fits all for their food choices. Don't get frustrated feeding your dog numerous types of kibble, soft food, raw food, and homemade meals, only for them to turn up their nose at it.
Let Ollie curate perfectly nutritious and delicious meals for your furry family. Georgia loves all of their recipes, especially Ollie's Beef Recipe with sweet potatoes, and Luna prefers beef and lamb the best. Whether your dog is a diva, chick fanatic, meat muncher, turkey tail or all abaaa-out it, Ollie has food that is sure to satisfy their hunger. Get your pooch off your heels, and licking their bowl clean instead.
If you found this guide helpful, or are curious to see Luna and Georgia enjoying their Ollie dishes, follow us on Instagram and Youtube for updates!