Guide to Leather Dog Collars
find the ideal leather collar for your loved ones.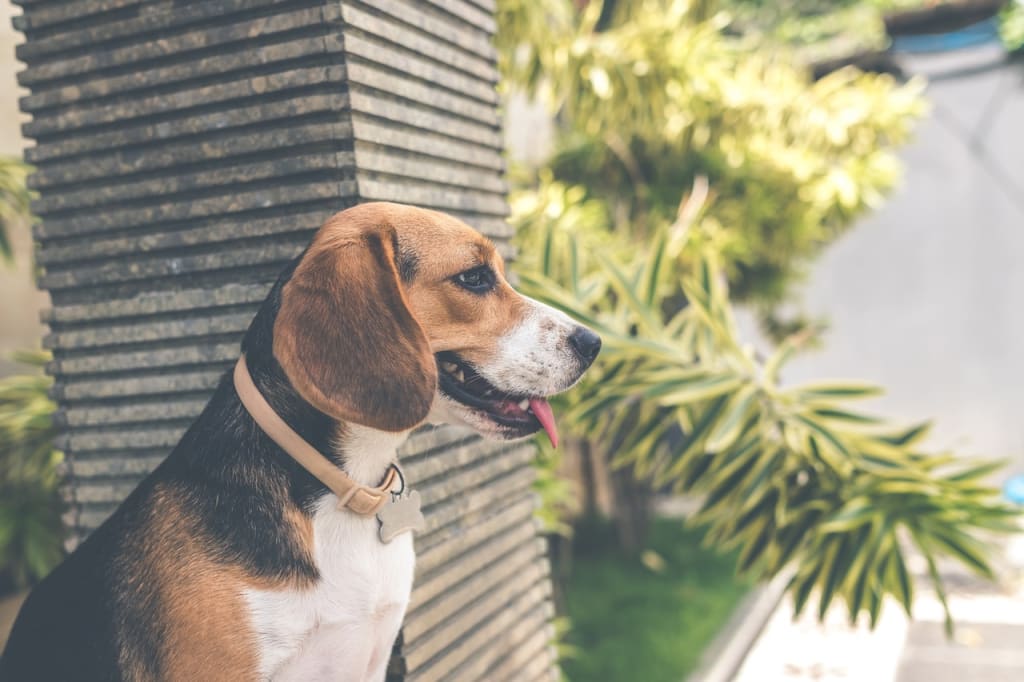 Genuine vegetable-tanned leather is used to make luxury dog collars. Regardless of the size or breed of your dog, you can create the ideal personalized leather dog collar for them. They took a lot of time and effort to make, from selecting high-quality hides to dyeing and oiling the leather and adding any special touches.
Size of a Dog Collar
Finding your dog's neck size might be challenging, especially because you want the best for your dog, including a correctly fitted collar! To get the most acceptable dog collar fit, you'll need to know your dog's neck measurements so that your collar isn't too tight or too loose. Here are some pointers on determining the correct collar size for your dog's neck.
If you already have an old leather collar, you can measure from the tip of the buckle to the hole utilized while your dog is wearing it. This is the size of the new dog collar. Punch three holes tighter and three holes looser for a lot of adjustability's.
If you don't have an old collar as a guide, you can use a fabric measuring tape to estimate the size. (A piece of twine and a ruler can be used as a last resort.) Make sure the string is not elastic.
How much space do you have between the tape measure or string linked to your dog's collar and neck? You don't want it to be too loose but bear in mind that your dog's collar shouldn't be too tight either. To acquire a comfortable fit for your dog, make sure you can fit two fingers in between the tape measures or string while measuring the correct length for the collar.
If you had to use a string, you could measure your dog's neck by taking the line and holding it where the ends meet with a ruler.
Always measure twice to ensure an exact measurement and a suitable tightness for your dog!
Collars For Dogs With Different Thicknesses Of Leather
A wide heavy-duty dog collar is double thick and has a total leather thickness of 14 inches. German Shepherds, Pit Bulls, and Rottweilers benefit from more strength. These dog collars are also suitable for larger breeds such as St Bernard's and English Mastiffs.
For every size dog, a single leather thickness dog collar would suffice. Small dogs cannot wear double-thick leather dog collars because they are excessively hefty. A single thick leather dog collar is sufficient for smaller breeds like beagles. Some dog owners choose a collar to hang ID tags on their dogs while walking them on a harness.
We use cast solid brass or stainless steel buckles for a durable, solid dog collar that looks excellent. Plastic quick-release clips are far less robust than metal hardware. With the choice of leather color, thread color, and buckle color, you will still be able to create some personalized options that fit your dog.
Plain Leather Dog Collars
These are uniquely created to fit your dog's neck using appropriately provided specifications. Plain leather dog collars are an excellent alternative to finding something durable and attractive.
Each dog collar is individually handcrafted with care to the customer's specifications. One of the leather artisans first handpicks the leather for the collar. There are many traditional leatherworking tools used. Natural undyed vegetable full-grain leather was used to make the leather collars. The leather is then hand-dyed several times. Apply conditioners, polish, and water repellent after the leather dye has dried. The leather edges are hand beveled (rounded) for your dog's comfort. The border is then coated black, except for the natural oiled leather, which retains its natural color. After hand dyeing, the advantage is burnished smooth with beeswax. The buckles are held together with solid rivets.
Personalized Dog Collars
Plain dog collars are produced with the same care, quality, and strength as personalized dog collars. The embossed text is left natural and undyed, dyed in the same color as the leather for a subtle effect, or hand-painted in a completely different color. Each collar includes a one-of-a-kind tag that may be engraved with the owner's name or any other inscription.
Studded Dog Collars & Spiked Dog Collars
You can also accessorize your custom leather dog collar with various studs. Add them to your personalized leather dog collar, or wear them alone. Dog collars with studs come in multiple sizes, shapes, and colors. Instead of screw-on spikes that can loosen over time, spikes are riveted permanently in place with a heavy-duty ribbed rivet. Some people claim that the spikes protect their dog's neck in the event of an attack by another dog.
Metallic Bling Dog Collars
Metallic bling dog collars are a great option if you want something more flashy. These are made from two layers of leather that have been combined. The top layer has a shiny metallic finish for bright colors with a sparkly effect. The metallic leather layer is sewn to 1/8-inch-thick full-grain cowhide, so these collars are more vital than a single thickness collar. You can pair these metallic bling dog collars with spikes or a variety of coloured acrylic jewels to make them stand out even more.
Braided Designer Dog Collars
Finally, if you want something different but not too flashy, a designer braider dog collar might be the way to go! Genuine leather lace braided down the center of the collar completes these custom collars. Each hole is punched by hand, one at a time, and is precisely measured out for an even weave. You can go with elegant and straightforward coloured leather laces like brown or black or something that stands out more, like turquoise or pink, which contrasts nicely with a dark background. A centered decorative concho can be added as a finishing touch for added effect. These designer collars take a long time to make but are well worth the effort.
list
About the author
Reader insights
Be the first to share your insights about this piece.
Add your insights