From Cat Girl to Dog Lady
How the adoption of a pound dog changed my view.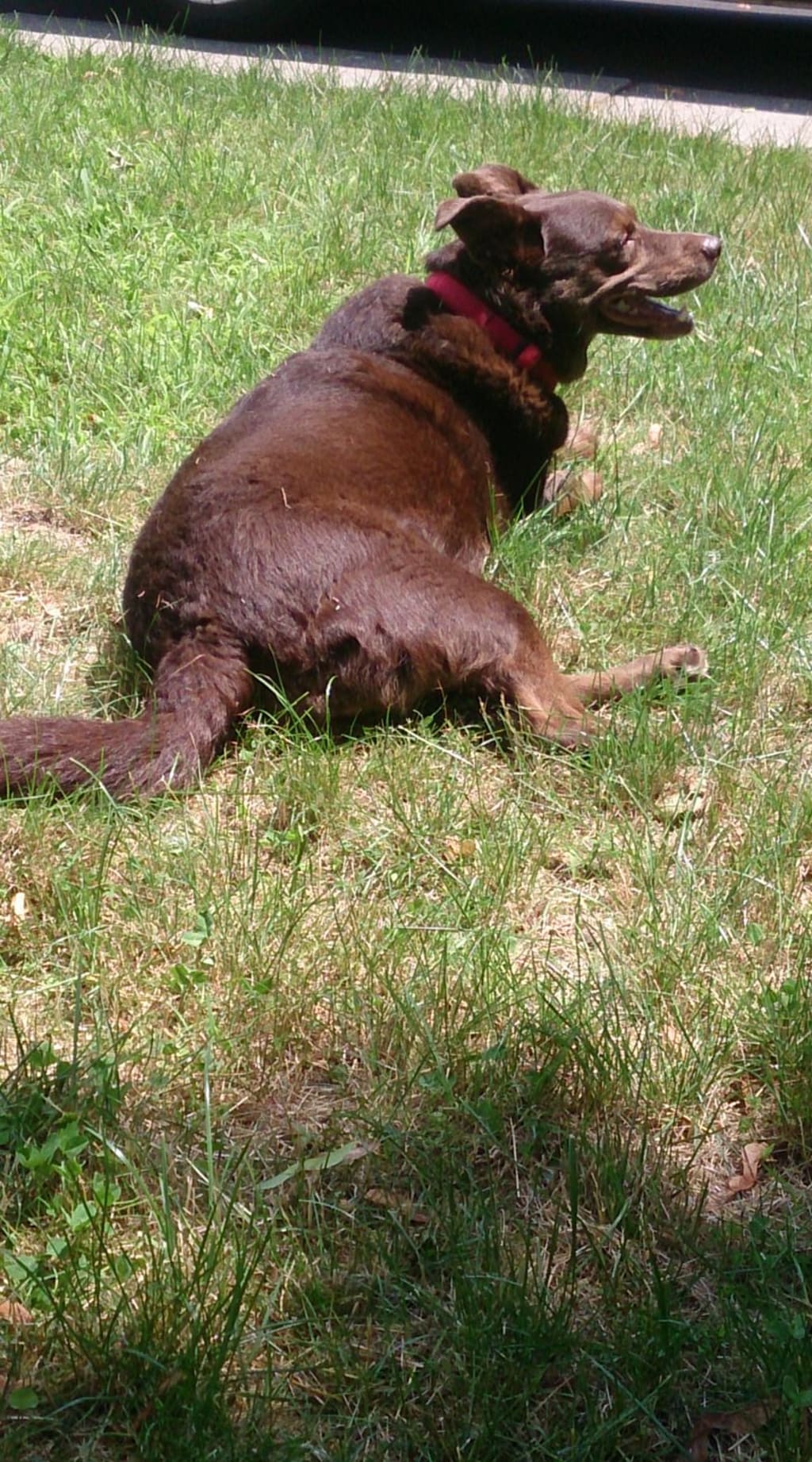 I was always a cat girl. For as long as I could remember, I had cats. Sometimes one, sometimes a whole litter. I loved cats. Dogs? Well, I had a weird fear of them.
My dad, both sets of grandparents, they had dogs. I have vague but fond memories. I didn't want one though. I never saw me as the dog type. I had one once before, a littleChihuahua mix. A rescue that had been abused and mistreated. We had him for 2 years, and he passed away. My son took it hard. I didn't want one, after that. That changed, though.
My son was living with his father, and I was alone. Every night after work, I came into an empty apartment, and just sat on my phone. I would watch movies and read, as I did not have TV. I was really lonely, and my depression started to kick in.
I saw all these ads on Facebook for shelters and rescues, begging people to adopt. The look in the eyes of these creatures captured my heart. Suddenly, my brains switched gears. Suddenly, I wanted to adopt one of those dogs.
I looked for a month. There were those who said it was a bad idea, my financial position and working such a difference. I hesitated, but I decided to go with what I wanted. I wanted a dog.
After a time, a friend pointed me to the local shelter, for a dog he had seen. A chocolate colored Austrailian Shepherd/Cattle/Chocolate Lab mix. I went to meet her, and though she was a loud barker, I knew she was for me.
After a long process, I was able to take her home, to my home, her Furever Home. As soon as we were safe in the house, I let her scout her new territory, eat a bite of food, and snack on a treat, as I sat on the couch, and watched. I talked to her, softly, and she timidly came over to me.
She looked me in my eyes, and that was it. She melted my heart when I saw the scared, lonely, anxious feelings there. I knew those feelings first hand. I pet her and patted my lap.
This 40lb dog hopped up and immediately licked my chin, then laid down. I pet her and talked softly to her, letting her know she was home, and as her new fur momma, I'd take the best care of her as I possibly could.
I felt her body relax, and suddenly she let out this long sigh. It was as if all the weight in the world had just come off her shoulders. As we sat, I too, felt my body relax. I don't feel lonely now.
It has been 3 years now, since that first day. We have moved, my son joining us. She has been my comfort dog, always greeting with a wagging tail, and arm hugs, every time I walk in the door. She snuggles and talks, and shares my dinner. When I am stressed, she calms me down.
She has bonded with my son, too. When he is upset, she tries to comfort him. She will lay at his feet and has protected him. She loves the boy, and he loves her, too.
Adopting my dog has been one of the greatest things I have chosen to do. We have a cat now, too, but I would say that I am now a Dog Lady.
When given the option, I urge you to adopt, before you purchase. There are so many dogs in shelters and rescues, that are waiting to be loved and brought into their own Furever Home. Please, take a chance.
God Bless
About the Creator
Christian, ASD mom, and Published Author.
Jesus, my son, and Autism are my life's passions.
Contact me at [email protected]
Reader insights
Be the first to share your insights about this piece.
Add your insights